Your favorite celebrities are not only looking good on the red carpet in their designer gowns, shirts, shorts, and all… they have also decided to look great at the beach, many of them in the most revealing swimsuits of all time.
It seems like being naked or almost naked is the new trend in the world of entertainment; everyone looks for a reason to show off their banging body either at awards shows or on the beach, and you can't blame them considering how much effort they put into staying trim and in shape.
When it comes to swimsuits, there are levels to it; there is showing a little bit of skin, there is the revealing, and there is the baring it all. If you love the summer period as much as we do, then you would have seen all types of revealing swimsuits.
In this article, we will be looking at the most revealing swimsuit of all time. Continue to read as this promises to be interesting — plus, you might just find your next summer swimsuit.
1.The Underboob Bikini
This beautiful swimsuit makes the traditional bikini look less appealing for people who would want to try something less conventional. It exposes the cleavage under the bikini top as opposed to above which we are used to.
The top comes with a matching bottom high-waisted thong with cut-out sections you can tie around the waist. This type of bikini is daring and one not for the faint-hearted. If you are looking for something daring and catchy, you should include this in your next summer shopping cart.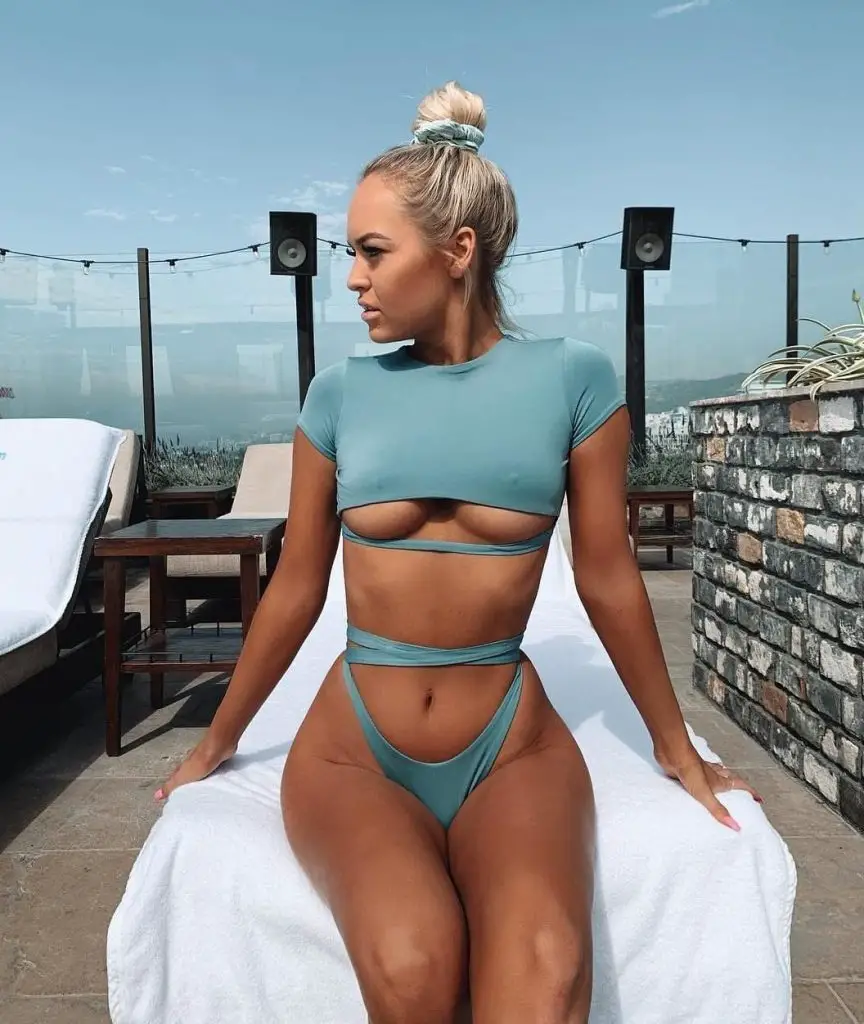 2. See-through Bikini
The see-through bikini was created by online fashion retailer cult, Gaia, and designer Adriana Degreas. Together, they have produced the Shalese bikini which comes in a cheeky top that leaves nothing to the imagination. The swimsuit is made from tulle and acrylic which makes it mostly see-through; it has a bar at the middle for covering the nipple and stopping women from baring it all.
This is one of the most revealing swimsuits we have seen and it's certainly not for the meek and mild, this type of bikini will have people staring at you either at the beach or at the pool. Can you pull off this look at your next beach or pool hangout?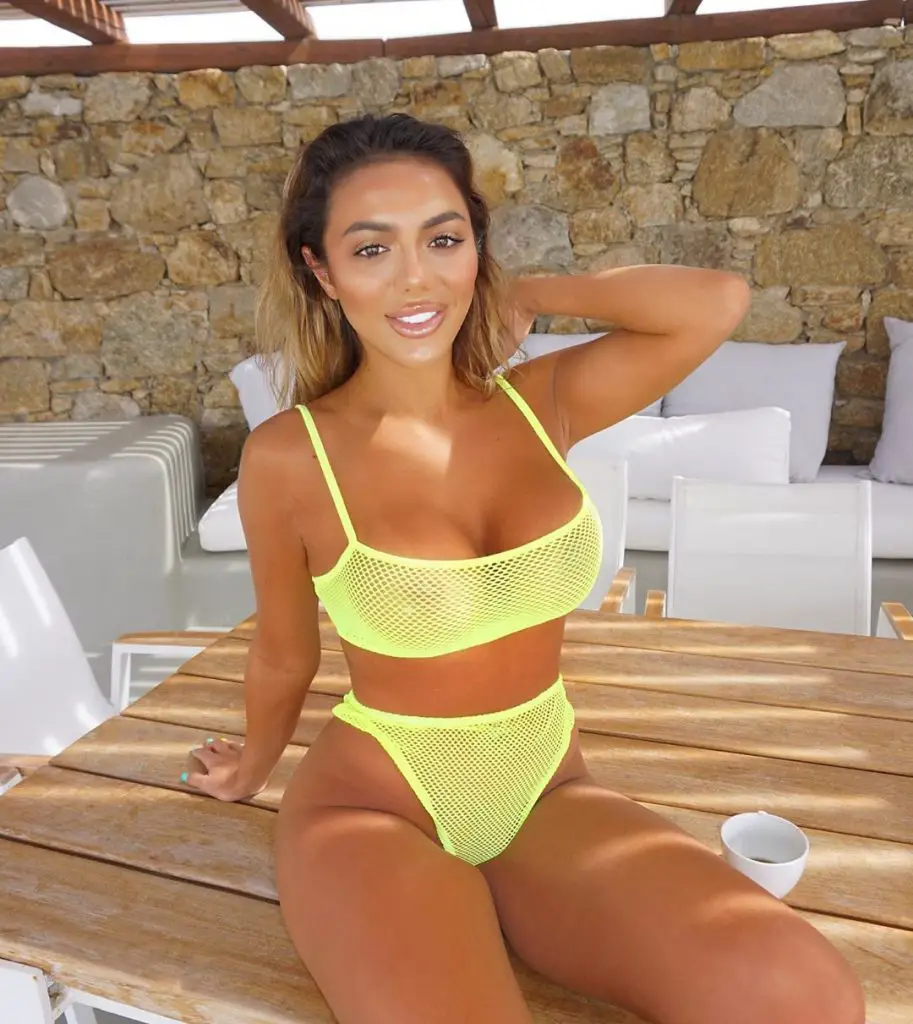 3. Fishnet Bikini
Fishnet garment is the absolute see-through and one guaranteed to keep heads turning your way. This fishnet swimsuit comes with a high-rise bottom that adds a daring style to your beachwear. If you love to own your body and flaunt it, this is the best swimwear for you as it leaves little to the imagination.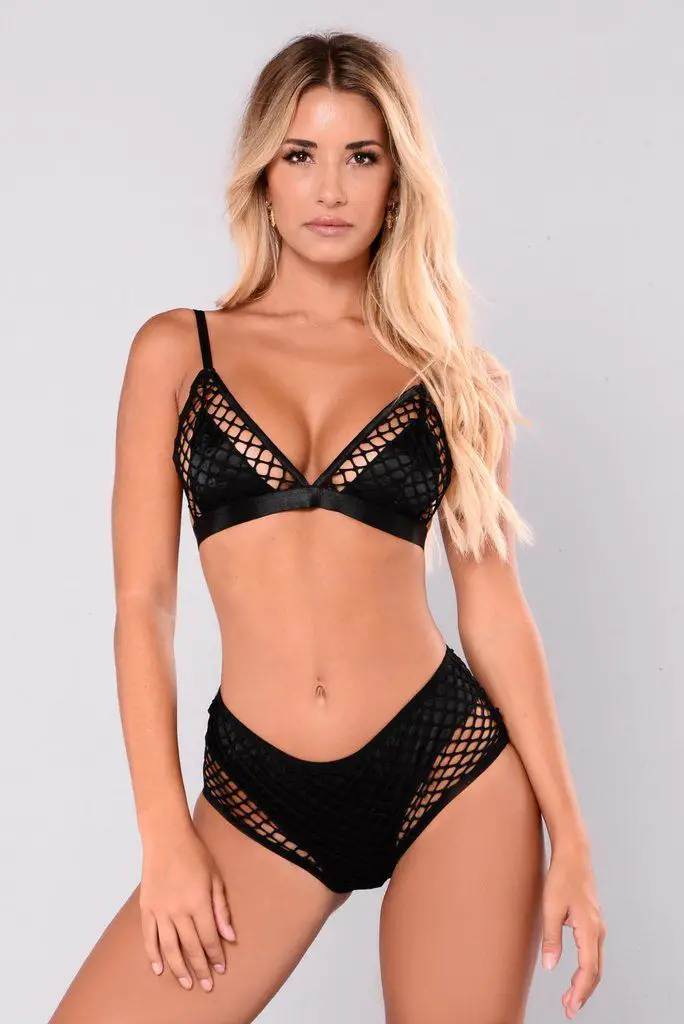 4. Towelkini
Just when we assumed we have seen and know everything about swimsuits, a wonderful but weird swimming costume comes out of nowhere and takes the swimwear industry by surprise. The towelkini started making its rounds on Twitter and Instagram, with celebrities trying it out.
The bikini was designed by New York artist Aria McManus in 2014 but gained popularity in 2018.
We know it has a weird name which is a combination of the material used: the towelkini swimsuit is a combination of a towel and a bikini (kind of) that is pricey but absolutely worth the revealing look you want to achieve.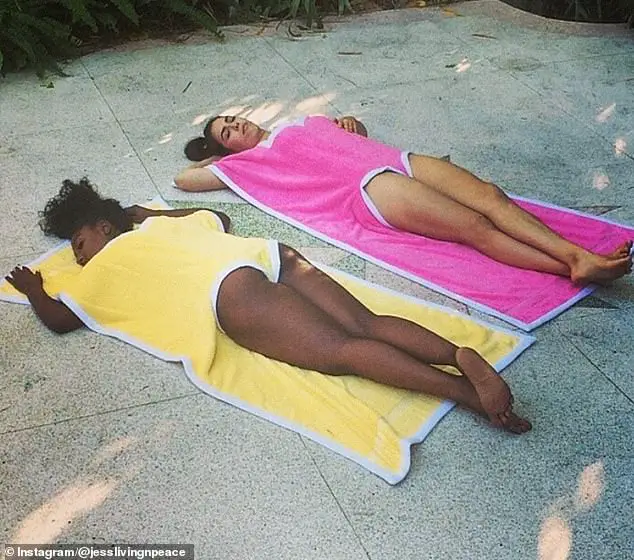 5. The Wedgie Rise
Times are changing and so is the fashion world; the recent swimsuit trend online will leave you wondering how much fashion has changed. People generally avoid getting a wedgie as much as they can but it will seem like our celebrities wear cossies that give them a wedgie.
A few popular celebrities have been spotted wearing this beach garment; one of the reasons that made this piece a trend is because it helps to prevent getting an unwanted tan line on your bum.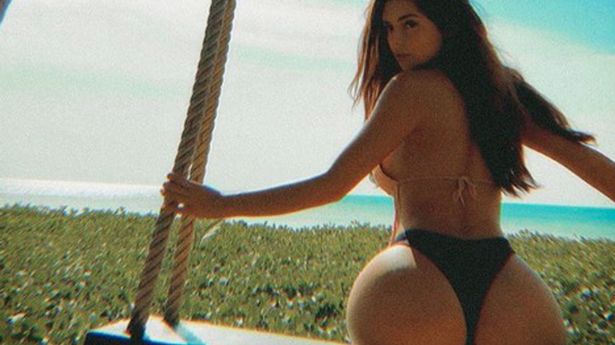 6. The V-Kini
Aside from spotting wedgies, celebrities are also wearing swimsuit designs with waistbands that sit high up; this creates a noticeable V shape at the front. This type of swimsuit is suitable for women with long legs who will love to show off their legs.
It became famous when popular faces like the Kardashians, the girls from Little Mix, and other celebrities started rocking it. One major advantage this swimsuit has over others is that it provides the wearer with a streamlined silhouette.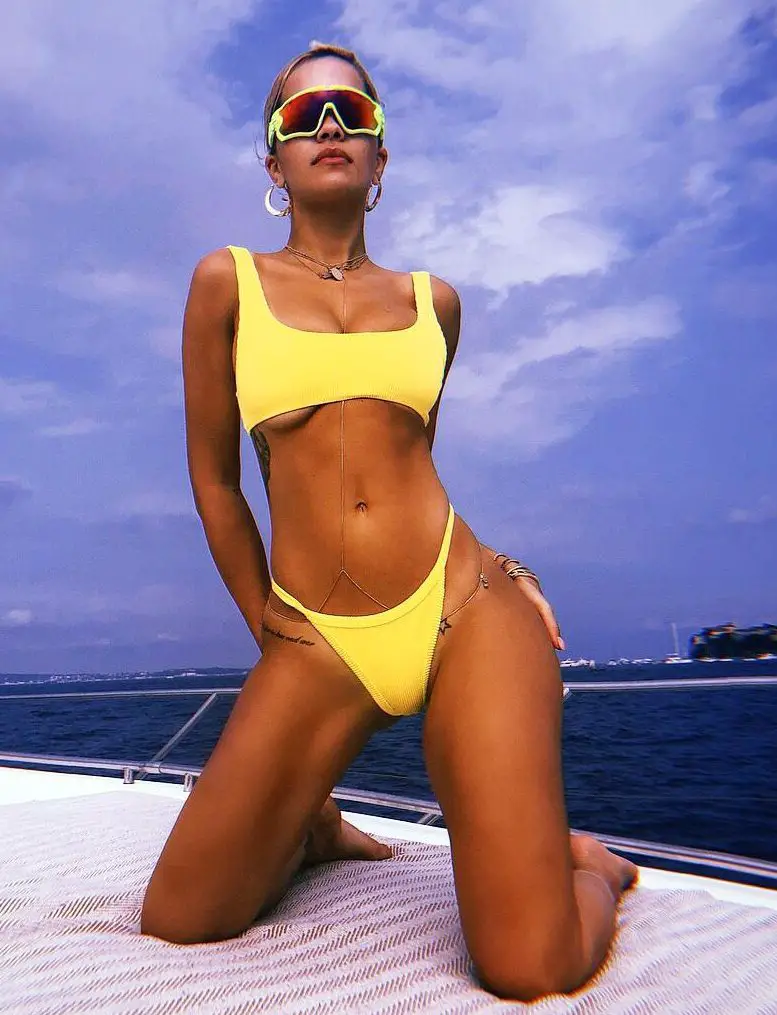 7. Drawstring Bikinis
Another eye-catchy bikini you can wear is the drawstring bikini. Celebrities have been spotted wearing this tiny swimsuit that has the bottom held together by drawstrings. This design of swimsuit has little fabrics, you will need to be super brave or drunk to pull off the look.
An advantage of this swimwear is that it is suitable for all body types and it comes with an optical illusion that creates the impression of a smaller waist for the wearer. This design is considered one of the most revealing swimsuits of all time.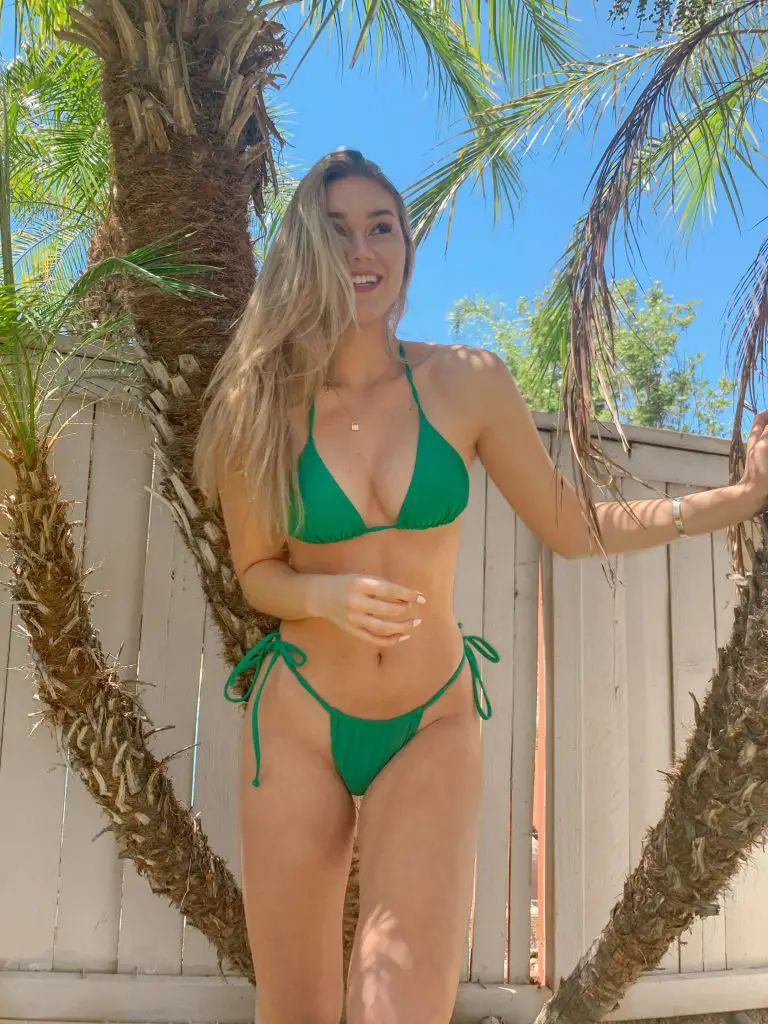 8. Bowkini
The Bowkini is a cute bandeau top that is drawn to look like a bow; the style is not new and has been around for a while. It is made from Fuschia textured fabric with matching bottoms and a skirt for a complete holiday look.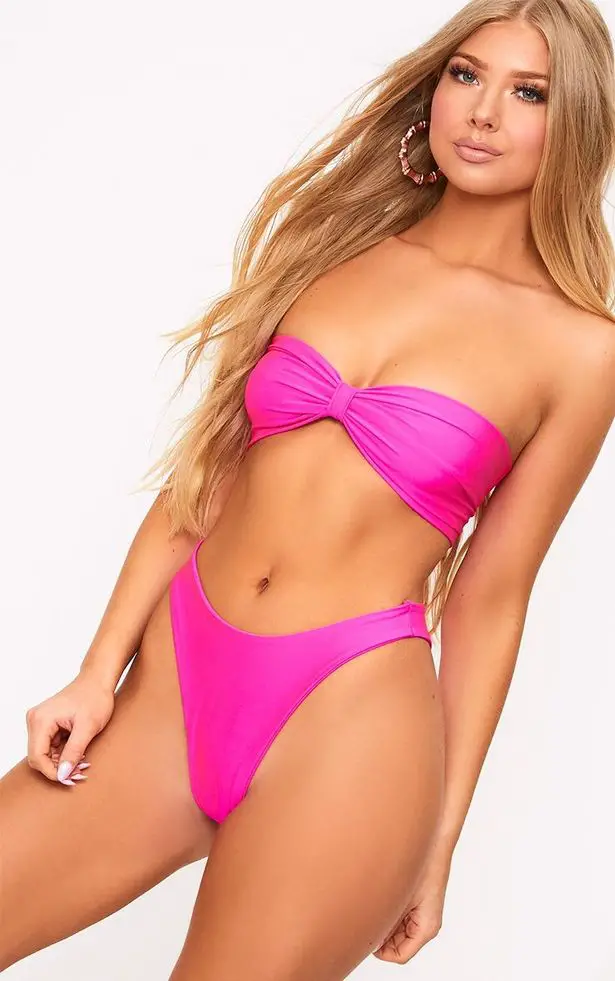 We hope you have been able to decide on which of these most revealing swimsuits of all time you would be rocking next summer.