Cleavage has been a part of women's fashion for decades. Over the years, it has become more mainstream. An affiliate of cleavage is the side boob trend, which is arguably a better view than seeing it from the front.
It's a sexy way of revealing a bit of the boob without being fully exposed. Nowadays, everyone seems to be flaunting their side boobs from the red carpet down to everyday outings. This fashion trend is knocking the plunging neckline out, so now who wouldn't want to try it out? The side boob reveal is just a subtle way of looking sexy, without trying too much.
Side boob—what's that?
Side boob is basically the cleavage of the breast sides, where a good part of the breast is revealed from the sides of a woman's dress. It is a fashion trend where the top or dress a lady is wearing is cut in such a way that the side of the boobs is showing. Clothes with wide arms like alter necks, tank tops, and cut-out dresses are favored for a perfect side boob reveal.
Tops that show off your side boob are probably considered freeing and bold because you may have to go braless to pull off the look. A lot of celebrities have been seen wearing a side boob revealing dress from Ciara to Jessica Biel, Bella Hadid, Kim Kardashian, and even the ever-conservative Anne Hathaway. It just proves that it doesn't matter the size of the boobs, anyone can achieve the look.
Flaunt your side boob with class
Although a lot of women are embracing the side boob trend, some fashion critics and conservative people find it a bit garish and revealing. Anyways, you can always rock this fashion trend with a bit of class by following the tips below. The goal is to be a bit revealing, sexy and comfortable without being overtly nude.
Choice of clothes
This should be more than just buying clothes that are side boob revealing. If you're going for a formal event, you can go for full dresses that cover the whole front with just the sides showing. You should also shop for styles that flatter your shape. A good choice is always classic alter neck, side cutout dresses, and backless tops and dresses.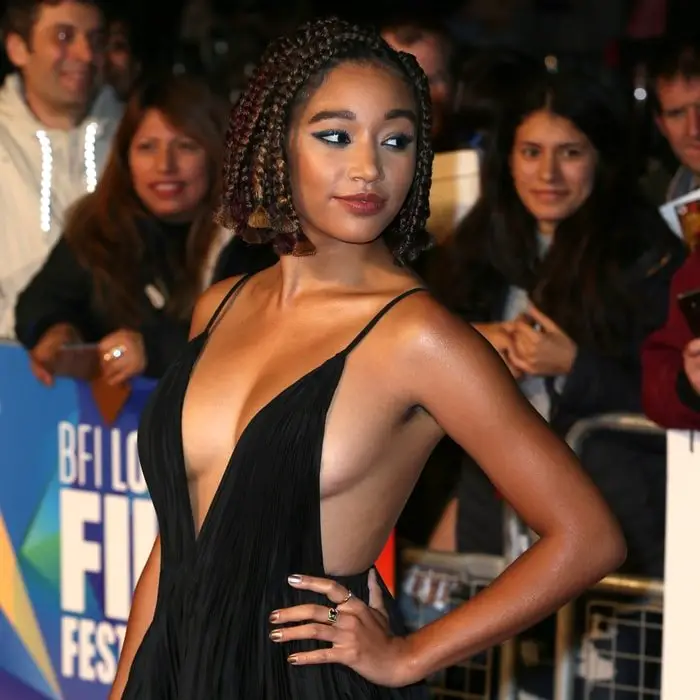 For a more relaxed setting, you can go for tank tops or a muscle t-shirt with low-cuts with a pair of denim shorts or pants. Kim Kardashian has been spotted rocking hers with a flowing skirt.
The general idea is to keep the other parts of your outfit moderate while revealing just the right amount of skin. Another way to pull off this look while staying classy is to wear clothes that fit like a glove. Outfits ranging from bodysuits, evening dresses, and cut-out dresses hold the promise of classy side boob reveal. Not all of us can show up like Bella Hadid at the 2016 Cannes film festival.
The side boob inner job
It is a known fact that going braless is expected with wearing a side boob-revealing piece. This is why those who dare to wear them must avoid the dire 'nip slip situation'. Maybe this is why people think the look is scandalous.
In some cases, the dress may allow you to wear a bra that was designed to reveal your side boobs. If that is not the case, experts say the use of a hypoallergenic fashion double-sided tape or pasties from any fashion store will help cover up your nipples and also keep your boobs in place.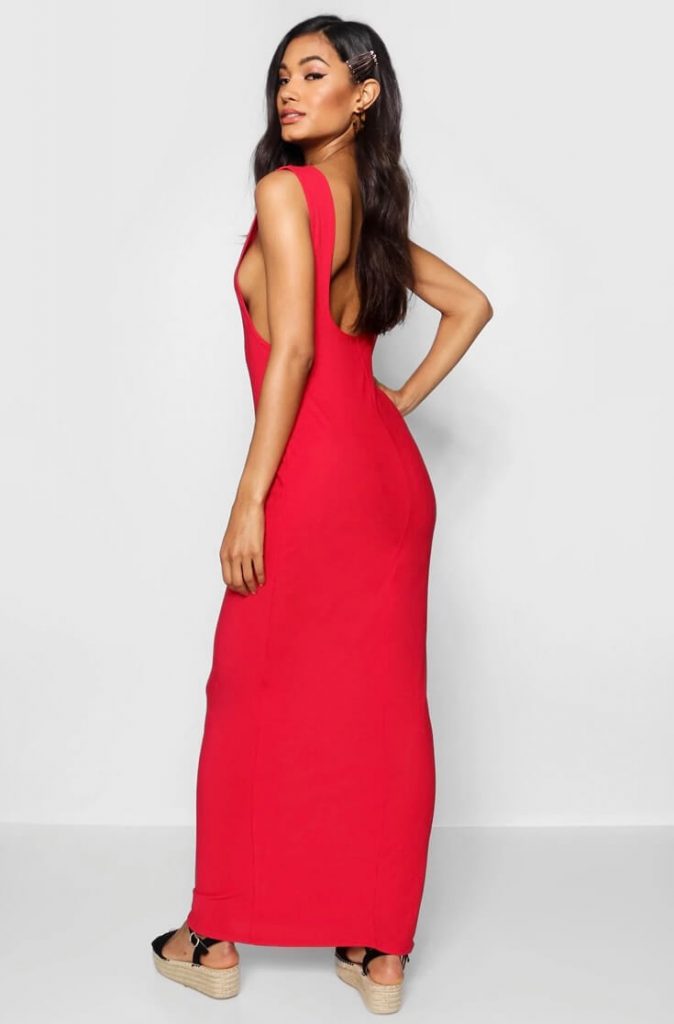 Going for clothes that reveal less skin has never gone wrong, as it may allow you to do the job of securing your boobs perfectly. A final tip before you step out: stand in front of the mirror to properly examine yourself and make sure your boobs are secured.
To be sure, raise your hands, spin a little, bend down, and do just about any other gesture you are supposed to make when you're out. If your boobs stay in place and you're comfortable with yourself, then you can wear the outfit. Your body is best known to you, and this is why you should consider what works for you and what doesn't when it comes to revealing skin.
In conclusion, this fashion trend isn't just for the Hollywood red carpet. Any woman who dares can always flaunt her side boobs and still look beautiful without attracting negative attention. This is a trend that favors any boob type with a good closet recommendation. Take it from all the celebrities rocking theirs with class.
 Although a few breast augmentations have been inspired by having the perfect side boob, the secret to having a classy side boob look has always been finding the right outfits, staying confident, and walking the look.