If you are one of those people that like to switch up their hair color from time to time from blonde to blue then green, orange, or whatever strikes the mood, chances are you contemplating red. No disrespect to the natural hair colors but only dyes can give the hair a vibrant color. Red is one of such vibrant, colors and a great red hair dye might seem tricky to find. If you understand this, then you know how important a good hair dye is to get the desired shade.
Since red is a bold shade, many ladies like to experiment with it. Are you tempted to try? New hair color can spark much interest and change one's style. Whether you are in search of a dye to maintain your hair color or hoping to make the confident leap, these eight red hair dyes are the ones you should invest in.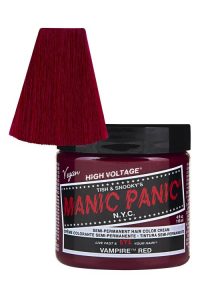 Manic Panic has introduced one of the best semi-permanent red hair dyes on the market. The natural-based hair dye is gentle on the hair because it does not contain any harmful chemicals. It is also enriched with a moisturizing conditioner that keeps your hair tender. So, you do not need much care for your hair after using this dye.
The only downside of this red hair dye is that it fades out quickly as you wash your hair because it is semi-permanent. You just have to stay attuned to the changes in the hair color and go for recoloring.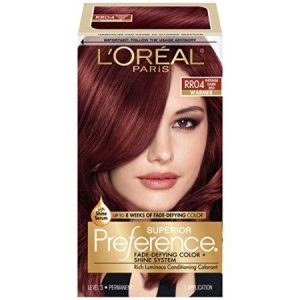 The superior hair color gel formula from L'Oréal truly lives up to its name. The permanent hair dye can give any hair texture the desired color, as well as pre-colored hair. This product contains active and organic ingredients that do not only get the job done but also stand the test of time due to their staying power. There are also a variety of shades available to choose from, so find the one that best suits you.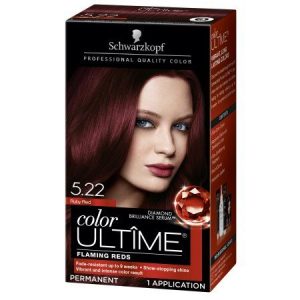 This durable hair dye is a great product to achieve perfect ruby red hair. It is very effective even on dark hair since you do not need to bleach your hair to achieve the desired color shade. All hair types can also use this formula. The product keeps the hair shine in check and helps you to protect your mane from UV rays. As part of the Schwarzkopf brand, this red hair dye also comes with its potent diamond brilliance serum.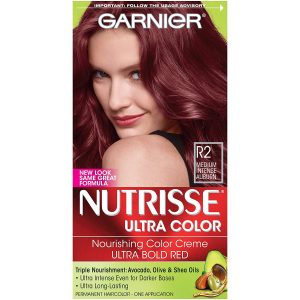 Get rich red hair with this cream formula that penetrates hair strands and can cover even gray hairs. It settles in beautifully into your hair and reduces the need to redye often. This product is also packed with essential oils such as avocado and shea butter that boost hair shine and growth as it nourishes it, just as the name suggests.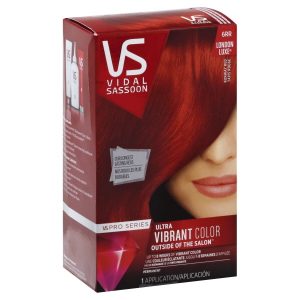 Make a statement with your hair and dye it in this scarlet red shade from Vidal Sassoon. Even though the product is semi-permanent, it can last up to 30 washes, since it contains hydro-blocking ingredients that prevent fading from water.
The only con of this product is the ammonia it contains, although it will pose no harm to your hair with less frequent use and a good hair care routine.
Sparks long-lasting bright red hot hair color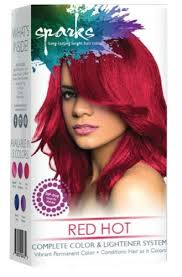 If you are in search of bright red hair, then this spark hair dye is the one for you. The formula does not contain toxic chemicals since it is vegan-based. You have to be careful if you wish to apply yourself and you need to prep yourself so you get the best results.
Although you can use this dye at home, it is preferable for you to go to a salon for the dyeing process as this is one of the most professional products. When used properly, the result is long-lasting vibrant red hair.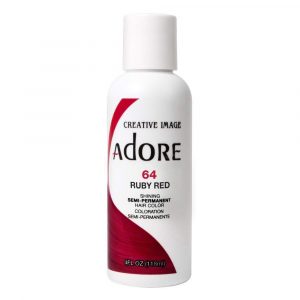 This Adore red hair dye ticks all the boxes for being effective, cruelty-free, vegan-friendly, and affordable. This red hair dye is suitable for frequent use since it doesn't contain any harmful ingredients. However, the hair is bound to fade with time because the product is a semi-permanent dye.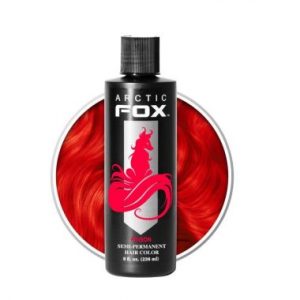 Enrich your mane with this red hair color from Arctic Fox. It is free from ammonia, alcohol, and other harmful ingredients. This product comes highly rated for any dye job since it is easy to use. You just have to follow the instructions and wash the dye out at the right time to get full-color coverage of the hair.
Pro Tip: If you can, avoid frequent washing after dyeing your hair. When a wash is necessary, always use a sulfate-free shampoo or red color infuse shampoos. To maintain the vibrant hair color, avoid direct sun rays. You can always go for touch-ups, just avoid making it regular.