Stacey Abrams is a politician, lawyer, activist, and best-selling author, born to a school librarian mother and a father who worked in a shipyard in Mississippi in December 1973. She grew up knowing the struggles of the Black people, such as poverty, and health care, among others. From thereon, she charted her path to living and getting a better life than the one she grew up with.
Abrams set plans in motion; first, she bagged a political science degree from Spelman College and went on to get a J.D degree from Yale law school. This followed a series of all other public internships, non-profits, minority leadership roles, and using the years to fully engross herself in the Georgia legislative system.
Stacey is set on being the first black African woman to be governor in the United States. Also, from her campaign works, she has been able to launch a voters registration awareness program, the New Georgia Project, which she used to increase the number of voters in the great state. Her work visibly affected the results of the most recent presidential elections.
The tall order Stacey Abrams is trying to fill should be the focus of the public, but this is not always the case, as people are often focused on her physical appearance rather than her brilliant plans to help the public. Read on to learn a few things from her inspiring journey.
Related article: 5 lessons from Shonda Rhimes weight loss journey.
Stacey Abrams weight loss – lessons in body positivity
1. Stacey Abrams weight loss
Back in 2012, Abrams decided to join a baseline weight loss program when she realized she was weighing about 243 pounds. The governor aspirant is well aware of her weight and confirmed in her own words, "I'm fat'.' However, she put her best into the program and was able to lose about 136 pounds.
The newfound body did not last long, as she just seemed to slowly gain back all the ponds she lost during the weight loss journey. Stacey went full circle and finally concluded on the issue causing her weight gain, and emotional eating. Growing up, she recalls that food made her feel safe and gave her the same feeling she lacked in parental love.
This revelation helped her a lot to get her weight in check. Although she is not sized six thin, she is living her truth in a healthier way whilst making the state of Georgia a better place one step at a time.
As you can see, the initial baseline program focused more on the physical and didn't make room for the deep-rooted reasons why participants become overweight. Like many others who struggle with weight, it is important to know that it is more than just following a workout routine, as there are psychological issues to process when a person decides to embark on the drastic lifestyle change of losing weight.
Related article: Body Goal: Which Exercise is Best For Your Body Type?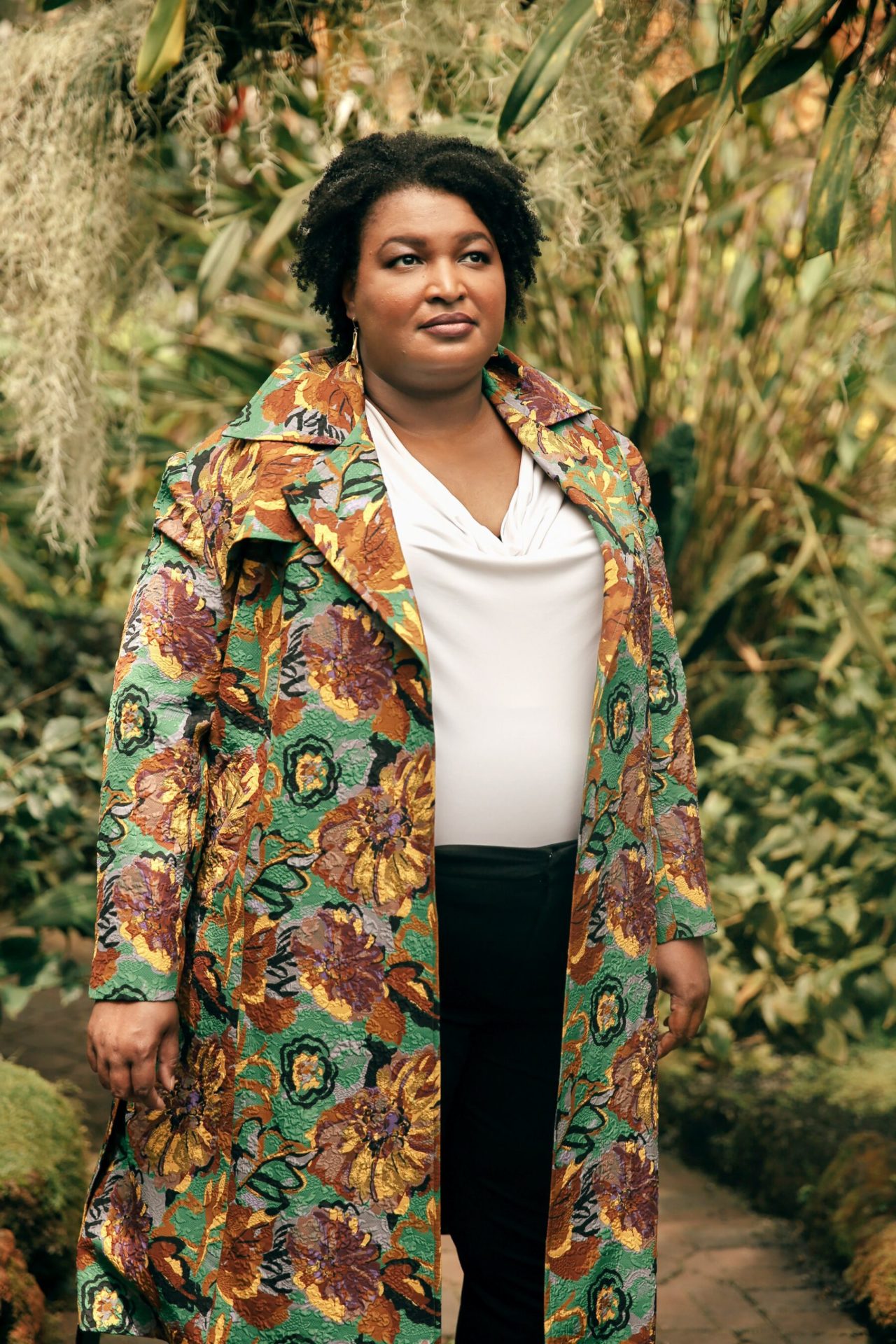 2. The admirable political dreams of Stacey
The 48-year-old has announced her plans to run for the gubernatorial elections come 2022, after losing by a 1.76 margin to Brian Kemp back in 2018. It was a long fight because Abrams refused to accept the results claiming that her opponent suppressed voters – an accusation Kemp has denied and was soon forgotten once he resumed office.
These passing years, she has waited for Kemp's tenure to be over, with an epic rematch that is being touted as one for the history books. You might be wondering how she can come back up after her loss.
Like we all, Stacey is human and has her fair share of doubts and insecurity, but she has been able to build her confidence over the years. For one, she refused to conform to the rules of society of having a man by her side or thinking any less of herself.
Keep in mind that even making it as the gubernatorial nominee is not an easy feat. The great purpose of tackling sensitive issues such as education, health care, and fairness in all is more than her, and it has certainly kept her going.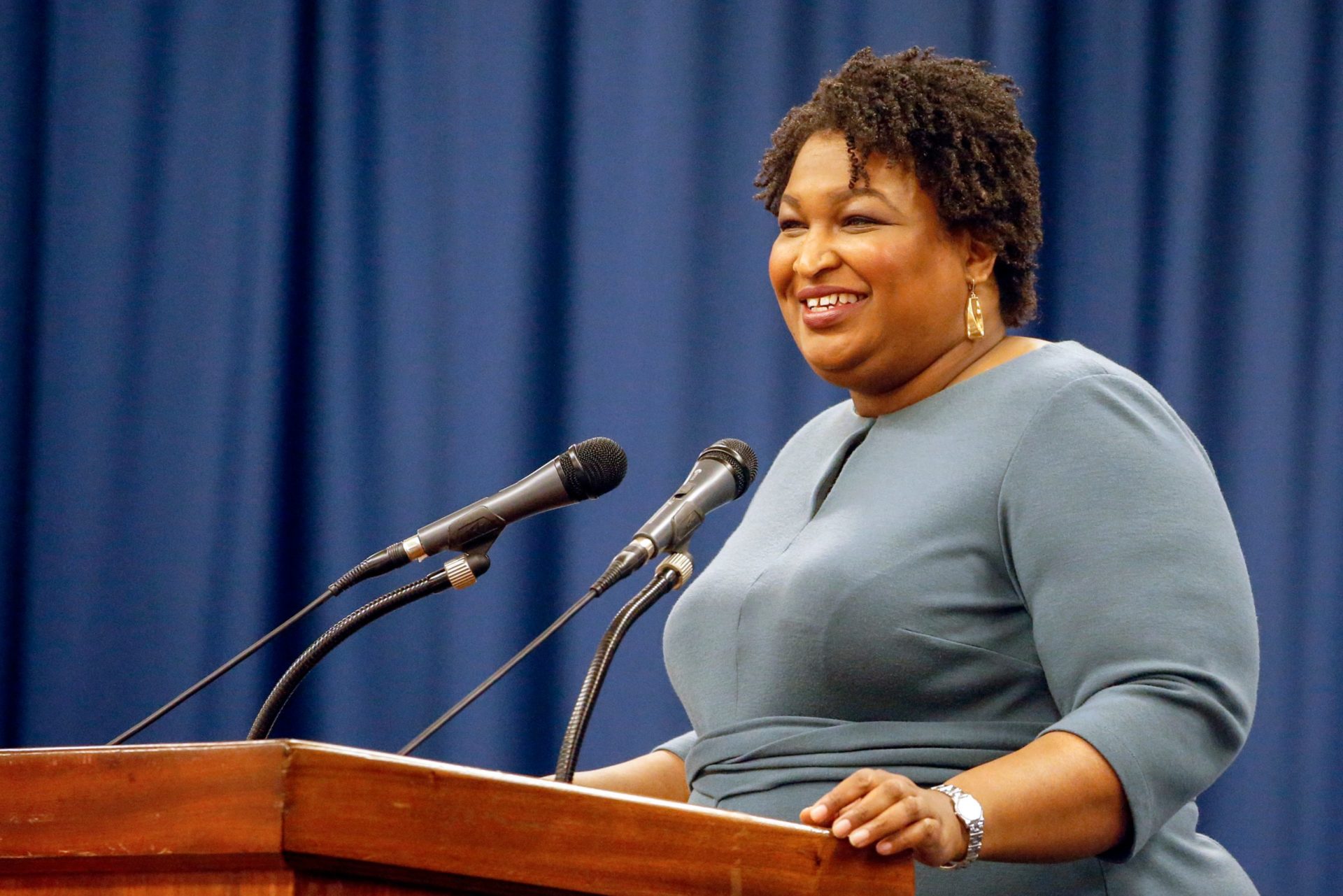 3. Staying positive like Stacey Abrams
Running for office means she would always be in the public eye, but she has not let her body define how she carries herself. Sure, some awful comments have been said about her, but she took little of those negative talks to heart. I wouldn't want to rehash the infamous football coach incident. They all only fueled her dream of making history in America's politics.
From her hairstyle to the way she stands firm, it is evident that she is proud to be where she is today. Stacey is not going to be shoved aside by anyone, and she radiates the positive energy with dignity. The presence and aura of Abrams knock out the stereotype of how women should look if they want to be taken seriously.
By now, the message is clear, and the public should be way past how the physical appearance of women does not define their ability to perform well as a leader. If a big black woman can put herself out there to canvas for votes, nothing should stop anyone from aiming higher.
In summary, Stacey Abrams would like to remind us all to start whatever we are called to do; existing in this world means you have started. The time to wait is over!
You may also like to read:
–Dentitox: Everything you should know before buying this oral health product
–17 Benefits of Detox Drink
–Abs Diet: What Diet Will Give Me Abs