Laying your edges is like icing on your hair as it is an essential finishing touch most ladies cannot step out without doing. It is often not easy to do, as even the smallest mistakes can disorganize the hairstyle. Although a good edge control product will help, it takes certain style techniques and art to get beautiful, well-laid edges.
The baby hairs are the star of the show; these are those tiny hairs that are found on the hairline which are used to express one's style and even mood. They can be used to make swirls, swoops, waves, spirals, and even flowing lines that can form a flower.
Getting the right edges can be a slow process, but with extra care, you will be able to add more details to the hair. Those sleek baby hairs won't style themselves, so let's get into doing it with the right skills.
What you need
You will need a brush to apply pomade gel on your hair, and also for detailing the designs. The average toothbrush with fine bristles will do, but there are more defined brushes made specifically for the job.
You will also need a small rat-tail or fine-tooth comb. The comb tips help in separating the baby hairs. Save yourself the hassle and go for a "3-in-1 edge styler".
Next, you will need a good edge control best suited for your hair texture that will have a stronghold on your hair. Check out the best edge control products that will lay your edges all day here.
Start with your hair in its natural state
First off, comb out the tresses of your baby hairs with the comb. Use the brush to apply the edge control to your baby hair, then brush it toward your forehead and make a swirl motion so it curls inwards the hairline.
It is like making a soft curve, so gently use the brush to guide the pattern you trying to achieve. This instantly creates a great design for those with short baby hair. If the hair on your edges is longer, you will have to do a little more work: use your index finger to hold the hair down when you make a swirl.
Move your finger as you go from each swirl till you complete the baby hair on your entire hairline. Be careful with your fingers so you don't disrupt the designs you're trying to make. Then use the comb to give more shape to the design.
 

View this post on Instagram

 
Take your hairline into consideration
You should lay your edges when your hairstyle is complete, so you can go with the look when styling. You can lay the hair with little designs or go all out with the designs.
If your hair is textured or thick apply more edge control when you're done before applying an anti-frizz spray. For those with light and fine hair around the edges, it is best to apply only an anti-frizz spray or holding spray.
Final touch
To finish off, tie with thin silk or satin scarf and allow the hair to dry and set in place. This will also help soak up some edge control products.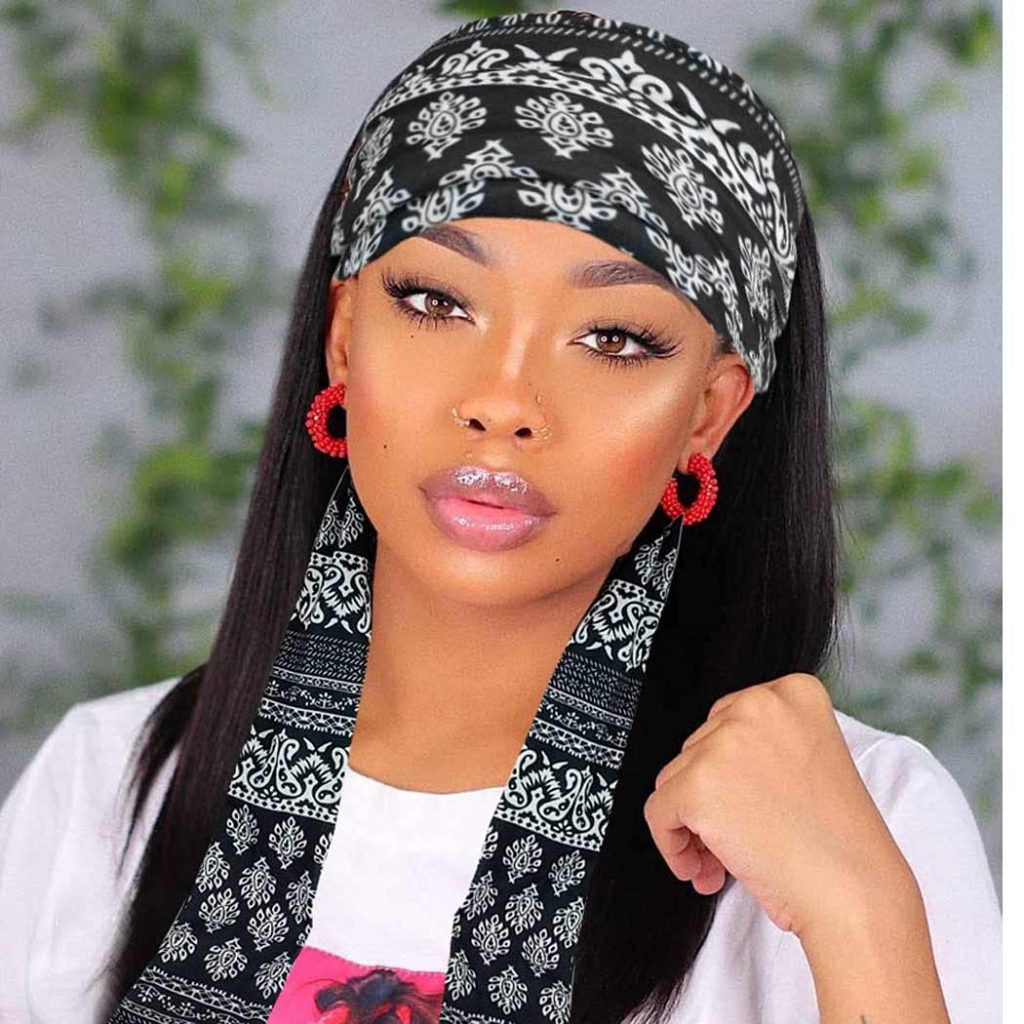 Tips to stepping out with perfect edges
Use the tips below to get perfect edges:
Avoid using alcohol-based products—they will make the hair dry which ruins your designs. In the worst case, they can cause breakage to your delicate baby hairs.
Spray the brush with some water before you start the styling process, rather than applying it directly on the hair.
Do not apply too many products so you will have better control of the baby hairs.
Before you start styling, section out the two ends of your hair as this will complete the design. You either do them first or last, this gives you get a clear map of your hairline.
It is not recommended to do your makeup before laying your edges. If you plan on wearing makeup, leave the scarf in place till you finish applying your makeup to serve as a guide. That way you won't leave particles on the edges.
Conclusion
It is cool to know how to lay down baby hairs as it frames the face and they are a great technique to style the hair. That way it enhances the hairstyle and reduces the view of the forehead for up hairdos.
You can get any design made on your hair irrespective of the length, but only if you are patient enough. So you don't end up with the hairs just sticking down on your forehead, have a style in mind coupled with great skills.
Get creative; even if you don't get a great style on your first try, have fun and try again. With the right tools and best edge control products, you will be a pro at slicking down your edges in no time.