Popularized in the 70s, and named by southern American ranchers, gaucho pants are trousers with a fitted waistline and wide bottoms that stop at the mid-calf. You can say it is a cowboy-inspired outfit with a unique style that plays with different proportions.
They are similar to culottes because they are both wide-legged pants but they are also different since culottes are more voluminous, so it appears like a skirt. Additionally, Gauchos are much longer.
People that like well-fitted pants like skinny jeans may not get the fresh design of these pants because of the roomy silhouette. They can be worn with shirts and body-skimming tops which present a cool way to wear trousers that can showcase the full beauty of your shoes.
The pants are quite easy to style as they flatter all body types, but you have to put into consideration the length of the trousers, the style of the top, and your shoes. Below are some ways to spice up a gaucho look.
1. Gaucho pants with belts
The fitted waistline effect of Gaucho pants is enhanced with belts. This provides more options of designs you can wear. Pull out all the refined and textured tops you can find.
You will only have to take the body fit into consideration to achieve a more put-together look. Finish off the look with some heels, simple jewelry, and a clutch.
2. Contrasting prints
Wear soft linen floral print gaucho pants with a neutral cropped cardigan. This will help balance the prints out. Wear it with some sneakers and a chic mini bag.
Animal prints are also trendy, so you can wear them with a tank top and add some body-fitted blazers to the mix. Mules or strap sandals are the best shoe choice to compliment this outfit.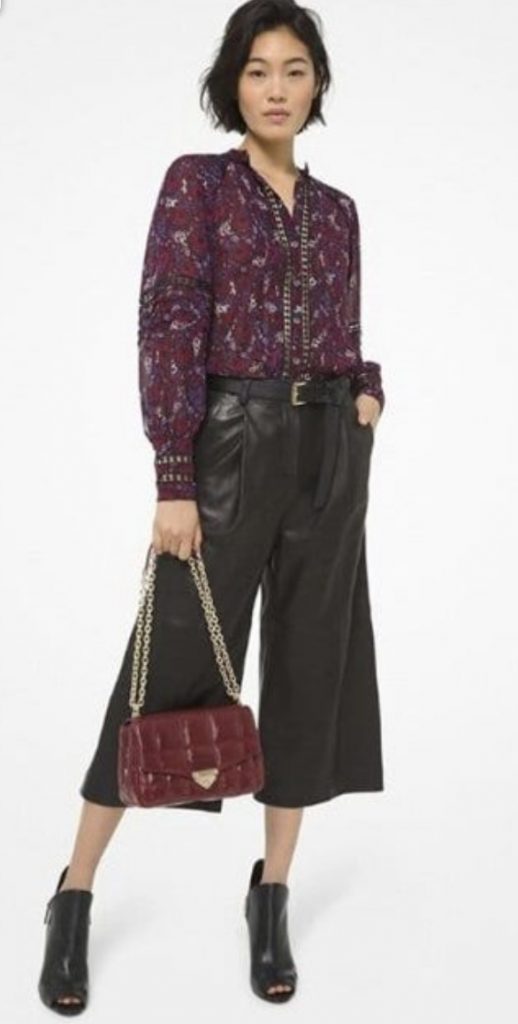 3. Faux leather gaucho pants
Paired with a simple fitted t-shirt, you can wear faux leather gaucho pants anywhere. Create a retro look by wearing a high-waist pair with a crochet top and some narrow boots.
4. Gaucho Denim
The denim form of gaucho pants just have a way of sculpting your curves, so anything you throw on top will look great. A great take is wearing a striped shirt and simple flats for a minimalist look.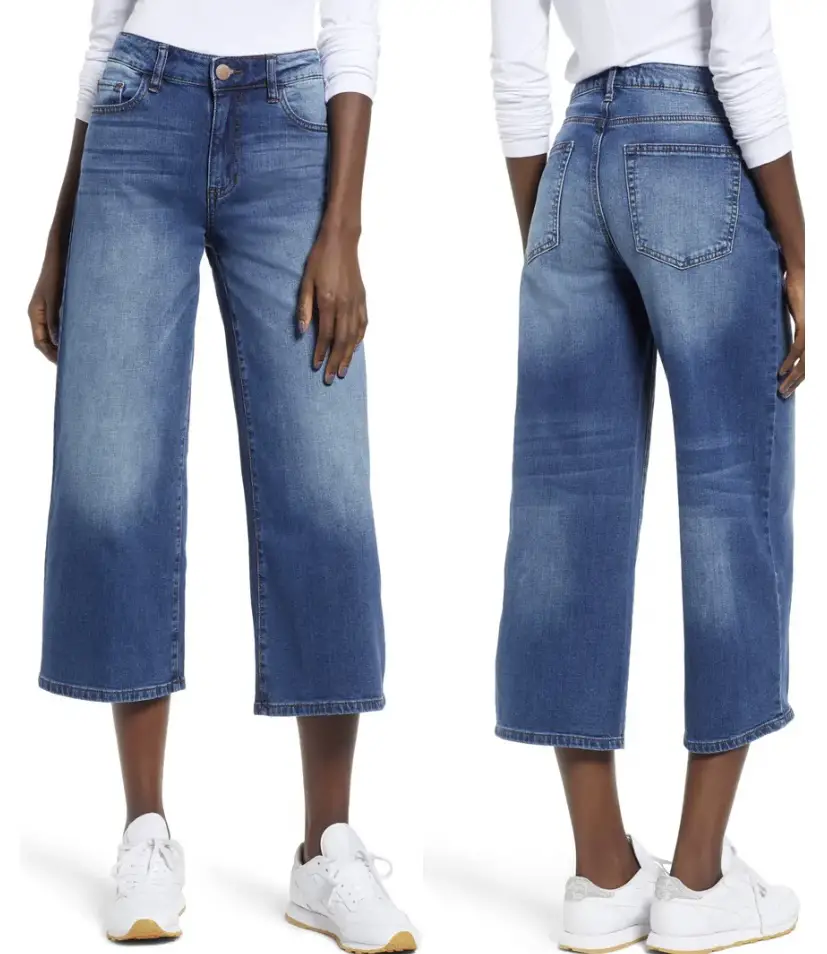 Asides from the original blue color, you can upgrade the look by going for a white denim pair.
5. The classic tucked tops
The basic function of gaucho pants is to flatter your waistline but to elevate your look tuck in your tops. It helps define your waist and keeps the attention there irrespective of the choice of top from, t-shirts, button-down, or dressier styles. If your top isn't cropped, tuck it in to elevate your look.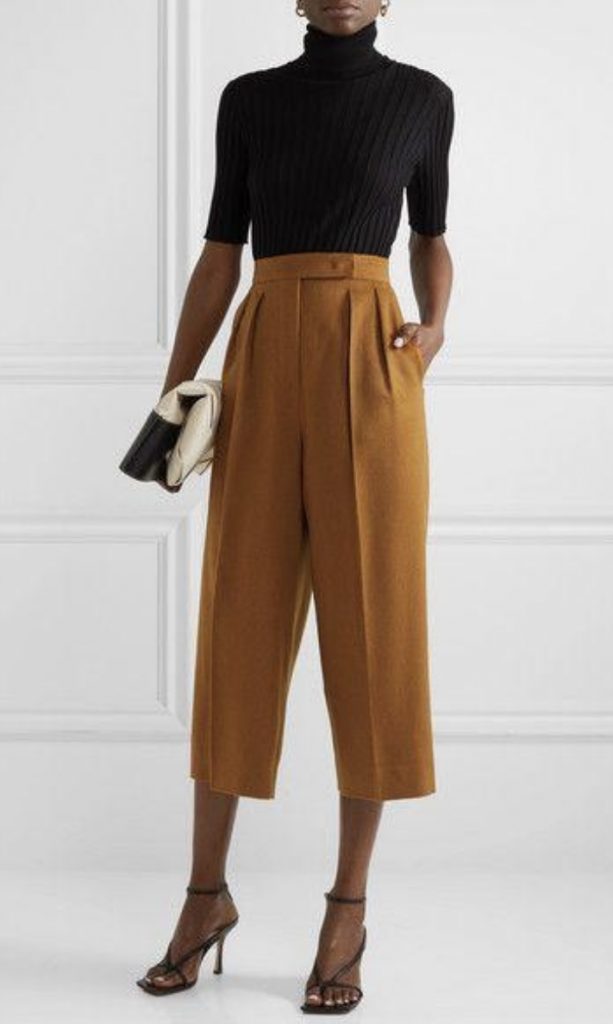 6. Sheer calf pants
Gaucho pants help to show off the shoes but an extraordinary spin on these pants is wearing gaucho pants that are sheer at the hems.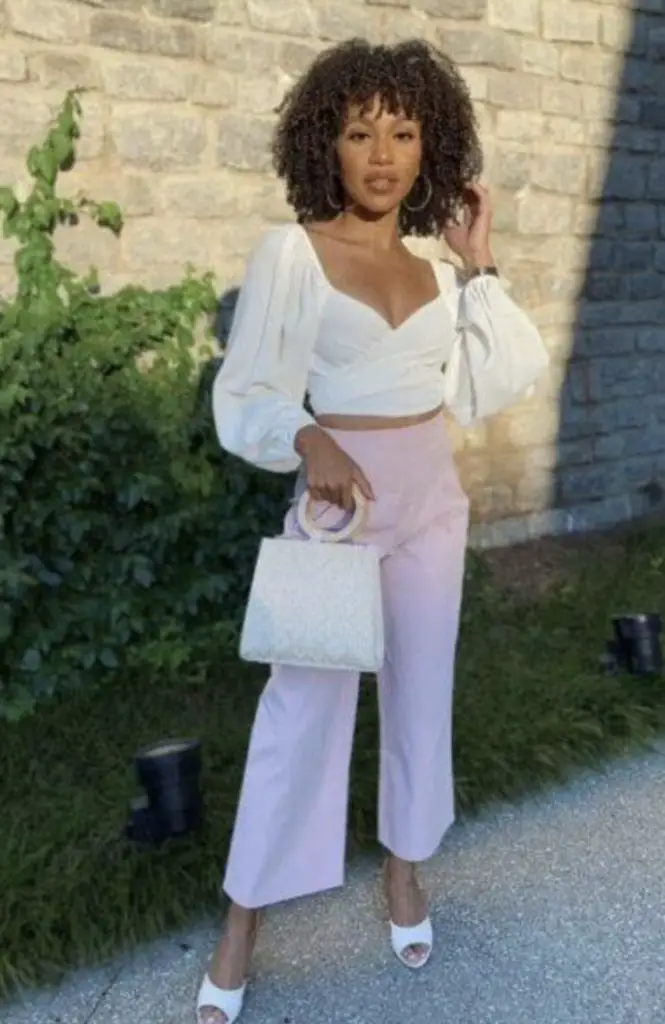 Wear with a cute top of any color, get a cute purse in hand, and you're ready. This way you can even show more legs while rocking the style. Do more by wearing some socks on your lace-up boots.
7. Upscale business casual look
Gaucho pants are great to wear on workdays that require a roomy outfit. Wear with a body-fitted turtleneck top and some pumps to achieve business casual attire.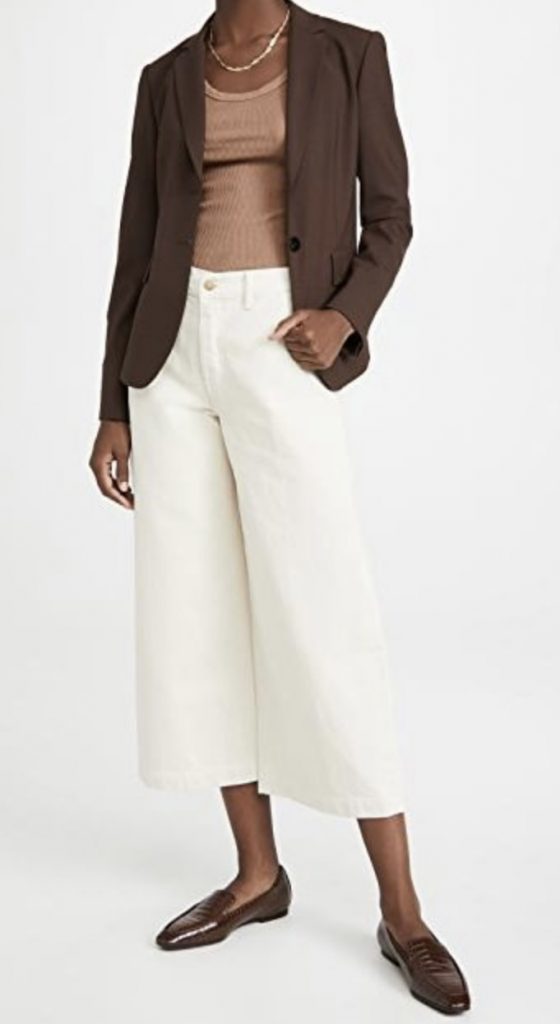 You can also style with a camisole, blazers and leather flats. Keep the outfit simple, try a new style for work as they are office wear approved.
8. Slit hems
What says sophisticated and relaxed like a slit hem gaucho pants. To achieve this look, you will have to put make an effort. Get plain colored pants, a patterned jacket in the same color.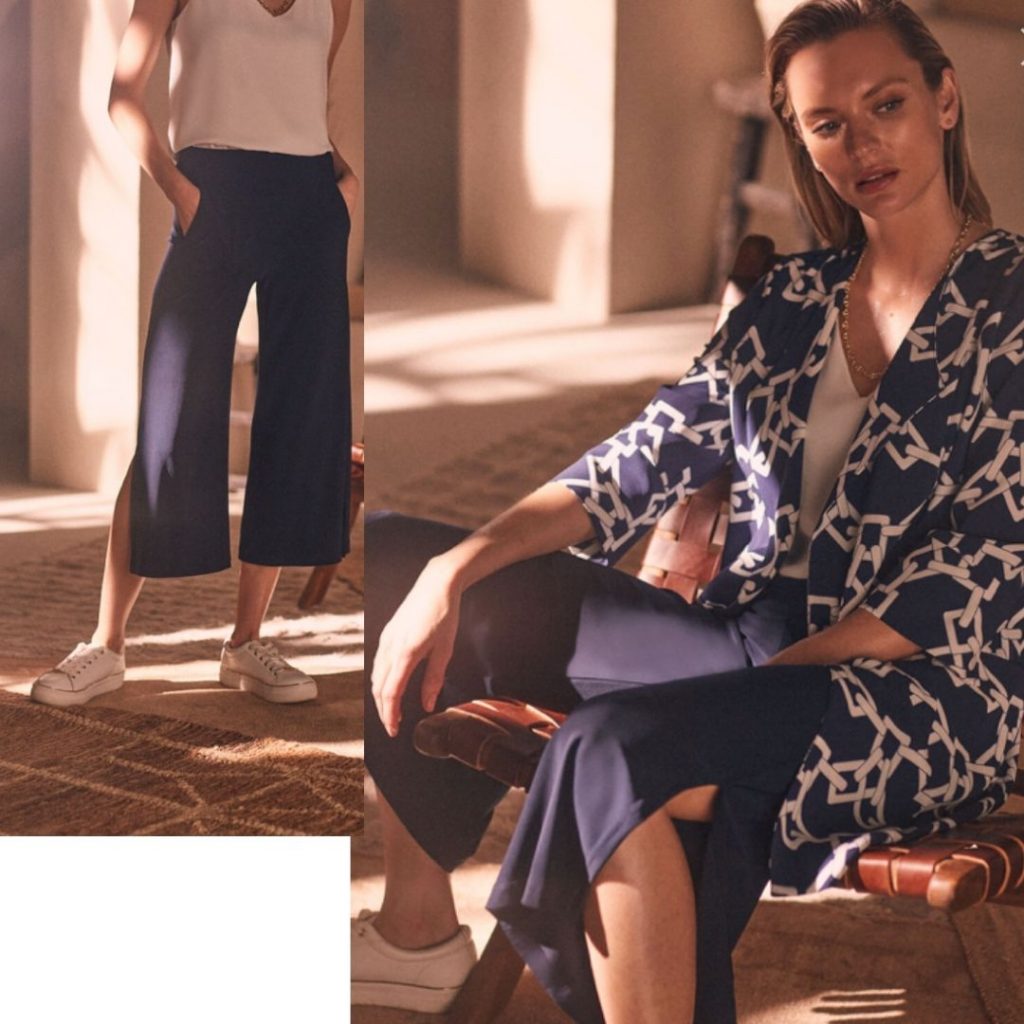 For the inner layer, wear skimmed body tops in silk or chiffon. A simple necklace and studs should be the choice of jewelry, while the footwear can be from sneakers to heels — your choice.
9. Pleated way
Turn heads with pleated gaucho pants as they can be easy to dress up or down. It is a versatile fashion piece that is both suitable for a backyard barbecue and a fun night out.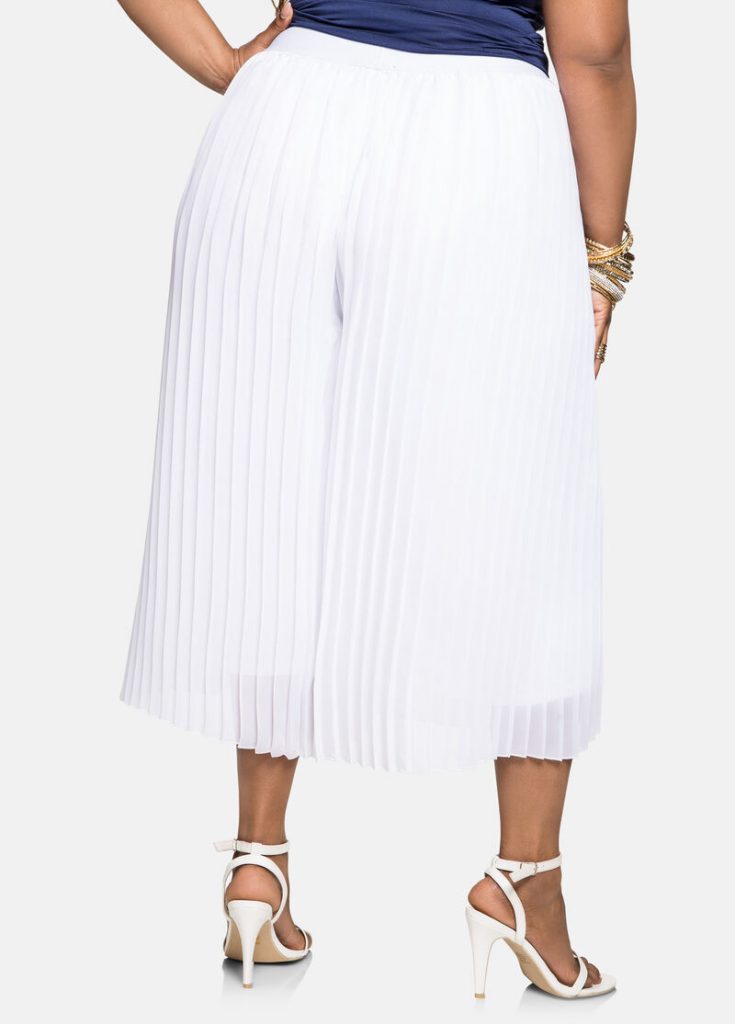 Sleeveless and halter top pairs well with these kinds of pants.
10. Beach ready
How cool would it be to show up on the beach in a bralette, swimsuit, and gaucho pants? Choose pants made with fabrics like linen, lace, and light cotton.
 

View this post on Instagram

 
The waist should have an elastic band or drawstrings you can easily slip out of. A long necklace, large hoop earrings, and a trusty pair of slippers will complement the look.
Gaucho pants are relaxed, three quartered trousers that give a breezy feel which can be styled to look fancy. They belong to the wide-leg pants spectrum since they flatter the waist and become wider towards the ends.
A tip for buying the right pants is to buy the right length for your height, so you don't appear shorter when you wear them.