Eye creams, serums, concealers, under eye filler, and all other beauty products promise to save you from dark circles and keep your eyes looking young and fresh. It may look like the depression of the eyes is inevitable since as we age our eyes show lines of aging and stress. This affects the face, making the eyes dark and droopy which is not a good appearance as it makes one self-conscious of their looks.
This is why people opt for the popular cosmetics procedure, the under-eye filler, which is used to add volume to hollow under-eye areas. Fun fact: over three million people got this procedure done in 2020 alone.
Eye filler treatments
Under-eye fillers are used to make under-eye and tear-through areas plump, which gives light to the dark areas. There are several ways to do this; you can choose to go the way of invasive or non-invasive methods. Non-invasive methods involve the use of skincare products to make your under-eye area better looking. Invasive methods involve injections and are explained in more detail below.
Hyaluronic acid
This is done by injecting hyaluronic acid such as Restylane, Juvéderm, or Belotero into the under eyes area by a cosmetic doctor or plastic surgeon. This acid is an off-label use of dermal fillers that are normally applied on the lips and cheeks. The acid pairs with the skin tissues to support the natural ones produced by your body and builds up collagen responsible for making it plump.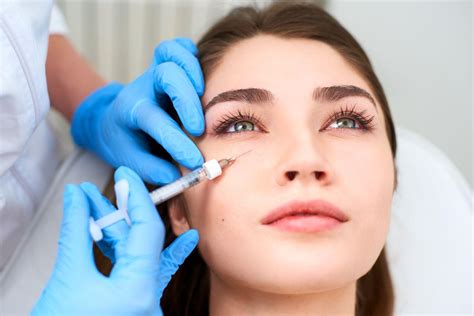 Micro-lipo injection
In conditions where the under-eye area is very hollow, fat can be taken from other parts of the body and injected beneath the eyes. This is transferred to the undereye area with an injection.
Other methods include Poly-L-lactic acid and calcium hydroxyapatite. The effects of this eye filler treatment generally last for about six months to one year. In some cases, it can last up to two years depending on how fast the skin under the eyes absorbs the treatment. This is because the thickness of each eye filler differs.
What is the procedure like?
During the procedure, the doctor will sterilize and mark the areas for injection, after which a numbing cream will be applied to under areas to help with the pain. After this, the filler treatment of choice is administered to the hollow areas of the eyes. One of your major worries could be the prickly tip of the syringe coming close to your eyes, but that shouldn't be an issue because it should be injected into thin molecules by a professional dermatologist.
Another option is the use of a cannula, which is a blunt edge tool to fill the under-eye area after using the needle to make a hole. This procedure requires dynamic precision on the part of the doctor, so price should not be a criterion for making your choice. Rather, check his portfolio as well as before and after photos of patients.
 

View this post on Instagram

 

The pain should pass as soon as the injection is removed, but you can distract yourself with a stress ball. You should know that you will have to ice out your eyes because of the potential swelling and bruising.
The price of under-eye filler varies from different doctors and your location. They are usually expensive and can cost up to $2,000. The price can also be determined by the number of injections you will need to get your eyes back in shape. This means that someone who requires one dose of injection which could be half of the syringe on each eye will pay less than someone else who requires one or more doses to get great results.
Before going for the procedure, you should avoid medications like aspirin, vitamins, and other supplements that may interfere with the injection. A doctor should be able to tell you how long to stay off them, but alcohol has been known to cause swelling which is why it is also advisable not take any the night before the procedure.
You should be able to resume your activities after the procedure, but it is recommended to stay away from any extreme physical activities like exercise for the first 48 hours. Swelling around the eye area is a common side effect that can last up to two days.
You may also notice bluish skin under the eyes and the formation of nodules. This can be treated with help from your doctor who will break down the acid with hyaluronidase injection. On extremely rare occasions, it may lead to complications where the blood vessels are injected instead of the skin. This can lead to blindness.
Conclusion
The under-eye filler procedure is a quick way to fix dark circles. This helps you get rid of tired eyes which results in a plump and bright eye area. Anyone with natural sunken eyes can benefit from the procedure, as it only works on hollow eyes, so you may not see the effects of the treatment if the dark circles are caused by dark skin pigments.
The rejuvenated facial effect of the under-eye filler will make you want to go back for another session when it wears off.