A great smile, they say, is achieved with a nice lip pout. You just might be one of those that think their lips are thin and wish they had a fuller lip. To fix this perceived problem, some people go for cosmetic products and procedures that enhance the lips like lip fillers, plumping lip gloss, and the new staple lip flip.
The lip flip is used instead of the lip filler to get a more natural-looking fuller lip. It is a good option because you will see an immediate difference when you step out of the clinic as opposed to when you first entered. You'll notice a fuller upper lip that covers the gums and gives a cuter smile.
The lip flip is a process that involves the use of a small shot of botox or injection to make the lip fuller. This is not a surgical procedure, but it is done by a professional cosmetic surgeon that will try to get the dynamic curve of your lips and determine the amount with a precise point of the lips to inject.
It takes just two minutes to get the injection done, but the general procedure takes about 20 minutes before it's over and you can enjoy your new look. The Botox is injected into the corners of the mouth, primarily the middle of the upper lip called the cupid bow.
How Does the Lip Flip Work?
Botox, which is a neurotoxin that is usually used as an anti-wrinkle, is used here. When the lip is injected with botox, it starts easing the lip muscles that give the lips shape. This, in turn, causes the complementary muscles to flip up. This means that as it loosens up, the upper lips flip up from inside your mouth like it is rolling forward. So it gives an outward appearance of a fuller lip. And this is where this procedure gets its name from.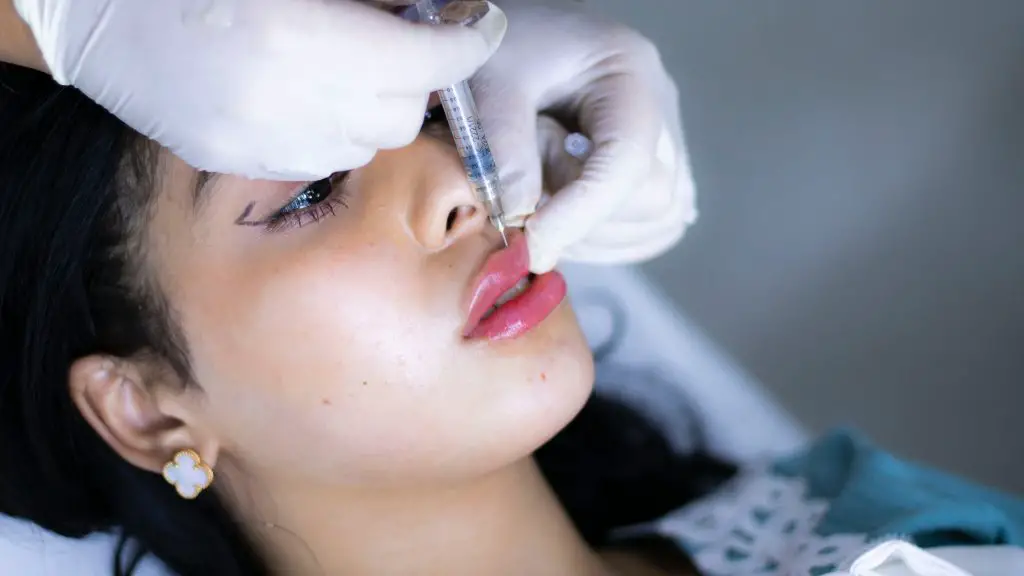 The procedure is straightforward and does not require much fuss. The entire procedure will be over before you know it so the pain will pass — it should feel like a sting or pimple on the lip. Your lip will look a little bit swollen afterward, but you should be able to carry on with your day just fine. You might not get the effect of the lip flip right after you get it done. This is because it usually takes up to 10 days before you see the full results.
Since a small amount of botox is injected into the lips, your full lips will stay fuller for two to three months. Some believe how long the effects last is directly related to how much Botox was injected into the lips. After, you will have to go in for another shot to maintain it.
Side Effects of Getting a Lip Flip
The procedure should give the perfect lip flip, so much that when you look at before and after pictures, you will be impressed. But there are certain precautions you should take to get the best results. Days before getting the procedure, it is recommended to stay off alcohol and blood thinners.
If the Botox is injected in excess, it may cause your mouth to droop, which will make you drool and have difficulty controlling the muscles of your lips. So, you may notice you can't form some words and hold things in your mouth, especially fluids.
On rare occasions, botox may cause fever and breathing problems. Most of these can be avoided if you get the procedure done by a professional. Also, you should follow the aftercare tips and avoid touching and pressing on your lips while awake or asleep. All pain and swelling should subside because the botox wears off as the days go by.
What are the Results of a Lip Flip?
The results of lip flip do bring a drastic change like the derma fillers, but it gives a pleasing full lip all the same. Although the results are not instant, you will subtly start seeing changes days after getting it done. One great thing about the lip flip is that it doesn't make your lip look puffy like lip fillers do. Remember, it's just a slight flip of your upper lip.
 

View this post on Instagram

 

During your consultation, it is best that you discuss your expected results and also ask for lip flips before and after pictures and possibly other options available to achieve your desired goal. That way, you know what to expect from the procedure.
Conclusion
Getting a lip flip has earned its place as a choice to enhance the look of the lips. Before you decide to get a lip flip, have a clear picture of how you want your lip to look afterward so you don't end up being disappointed. Go for a certified doctor who can help you understand better if the lip flip is best for you.
It is not a procedure that adds to the fullness of your lips, but rather helps your upper lips to roll out a bit with the relaxing effect of botox by taking in the lower lips so the upper lips look like it increased in volume. You may also not be able to control your lips fully for some time but this temporary non-invasive solution to achieve a fuller lip is worth it.