One of the most fashion-forward hairstyles to try this year is dark red hair. Dark red falls between the deep red shades of auburn to burgundy. The dark hair trend has been around for a while, and several celebrities like Demi Lovato and Rihanna have been spotted with it.
The rich hue of dark red hair is a cool way to show off a vibrant color and suits just about any skin tone, with the gorgeous looks it bestows on the wearer. This article will show you 15 ways to wear dark red hair, with options available for the hesitant as well as those who are ready to take the plunge.
1. Full dark red hair
Plunge into the dark red hair trend by dyeing your whole hair red. This hair color will turn heads and keep the attention on you if that's the sort of thing you like. The shades to go for are deep ruby and crimson. This look will surely give you the vibrant and bold change you are hoping to achieve.
 

View this post on Instagram

 
2. Dark roots blend
Dark red hair pairs seamlessly with dark roots when done with the right shade of red that matches your dark roots. Even as the roots grow out you can still enjoy the color — it is an effortless way to enjoy this hairstyle.
 

View this post on Instagram

 
3. Brown dark red hair
Brunettes can safely explore the dark red shade by adding shades like wine to their brown mane. The result is stunning hair that flatters anyone irrespective of the hair length.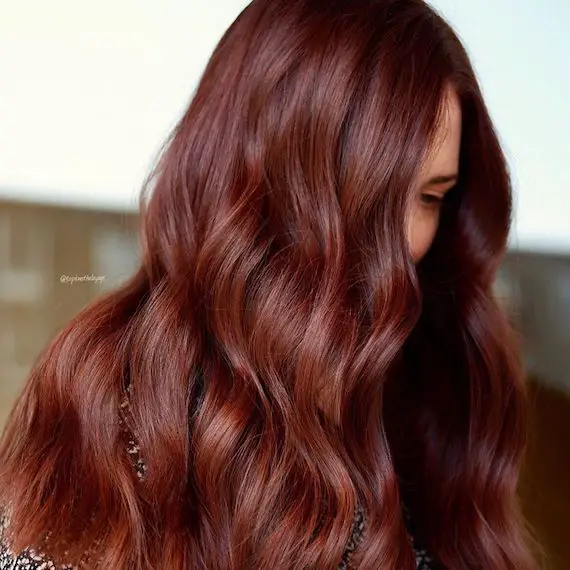 4. Dark red highlights
This hairstyle is for those that are not ready to dive into the dark red hair craze so they opt for dark red highlights instead. It is gorgeous all the same. To get the best out of this style, ask the stylist to place some highlights close to your face and pick a red shade close to the natural color of your hair.
 

View this post on Instagram

 
5. Chestnut hair
Chestnut is a combination of brown and bright red which gives a dark red shade. The hairstyles done with this color give a sophisticated feel. To upgrade the look, you can add auburn lowlights and style your hair in waves.
 

View this post on Instagram

 
6. Dark red and purple hair
This is a great mix you may have not thought of before. Although it is an unnatural look, the bold, unusual way the combination of both colors looks is a great option to check out. It looks more beautiful with bob cuts and is perfect for those with cool skin undertones.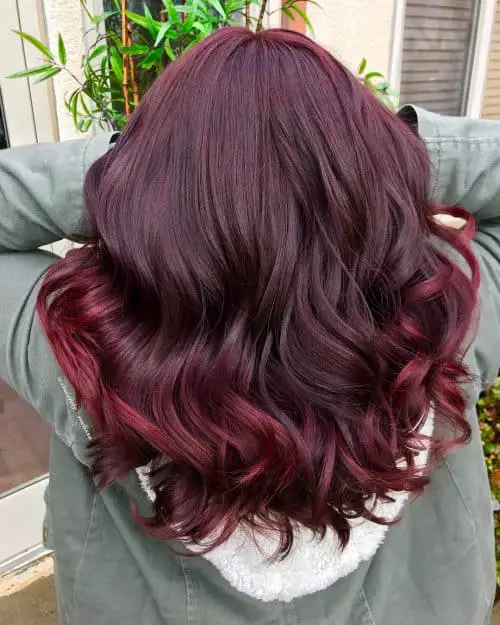 7. Dark red ombré hair
Ombré is a shade blend of two or more colors. Dark red colors give a wide assortment of colors to successfully get a perfect ombré hairstyle. A good blend is with black or other cool color shades which pair well with the deep red.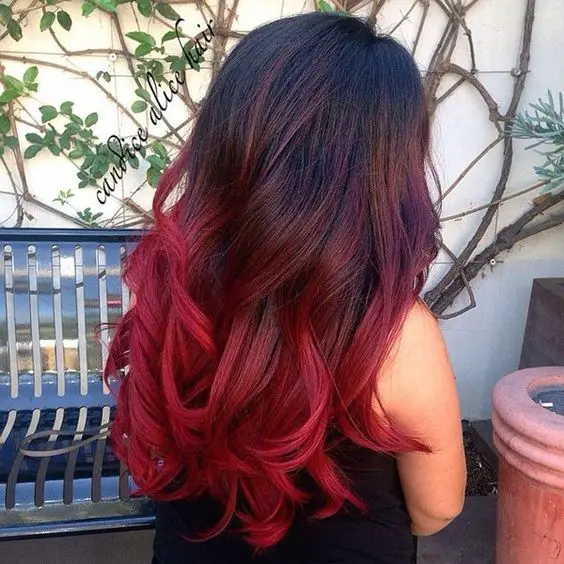 8. Dark ginger hair
This is a classy way to tone down ginger-colored hair, as the red helps to remove the golden hue of the color shade. Your hair will still look bright all the same, but the intensity has been mixed to give a fresh style.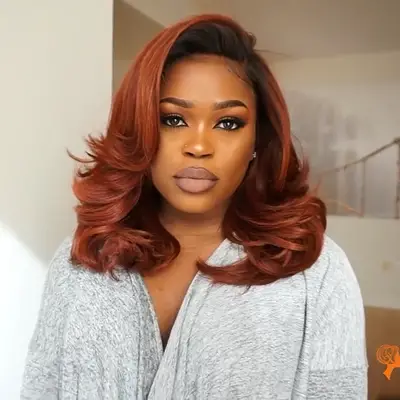 9. Strawberry blonde red hair
The dark red color is a great way to elevate strawberry blonde hair. They can be in the form of highlights or lowlights or just streaks spread across the hair.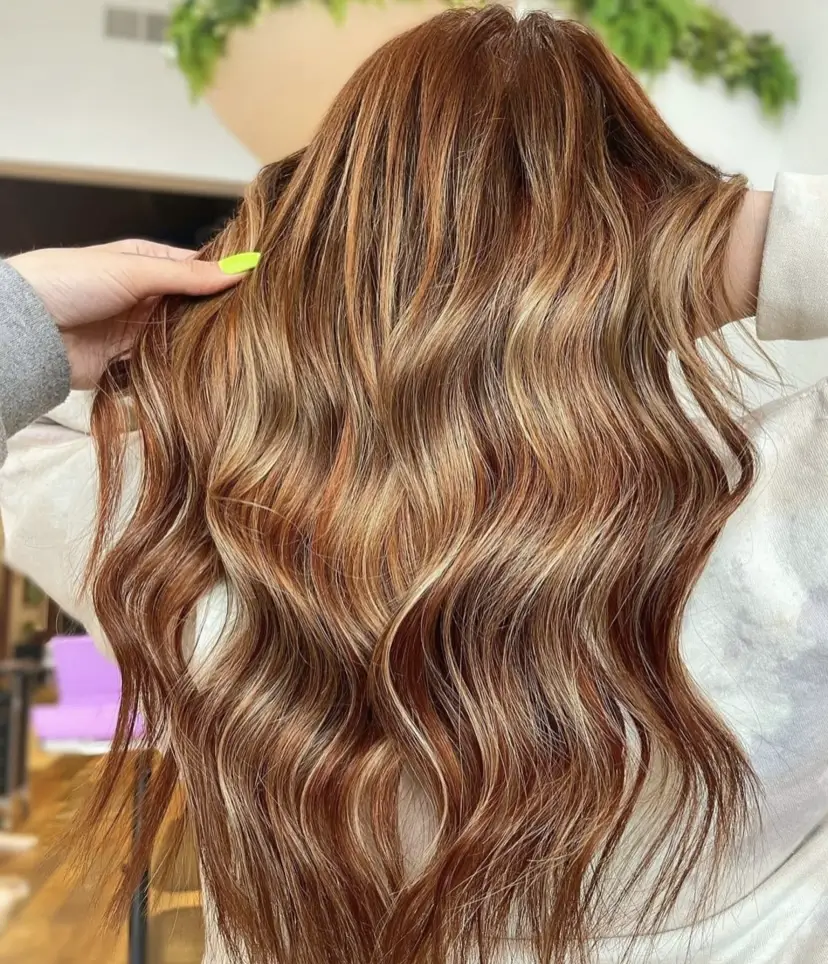 Anyway you choose to wear it, this hair color will still look trendy. Since it is a warm color shade, it might suit fair and pale skin colors better.
10. Copper highlights
This is a chic way to style dark red hair — copper highlights give a different depth of color to your hair. It is a bright and fresh look that looks beautiful on shoulder-length hair. Just use them to add dimension to your hair to get your fiery look on.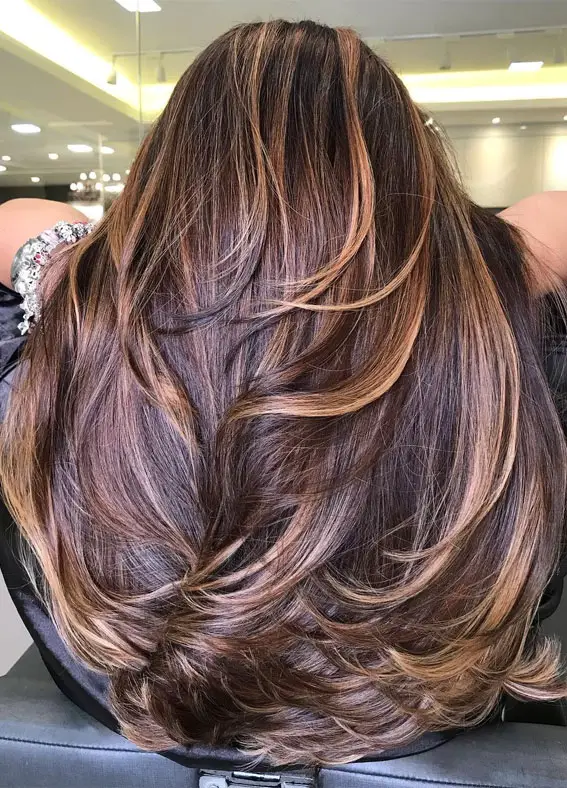 11. Dark cherry red hair
Cherry is a spicy red shade that spices up your hair. It can be a comfort zone for people with brown hair and a neutral skin tone. Style the hair according to your choice, it looks juicy all the same.
 

View this post on Instagram

 
12. Blonde highlights on dark red hair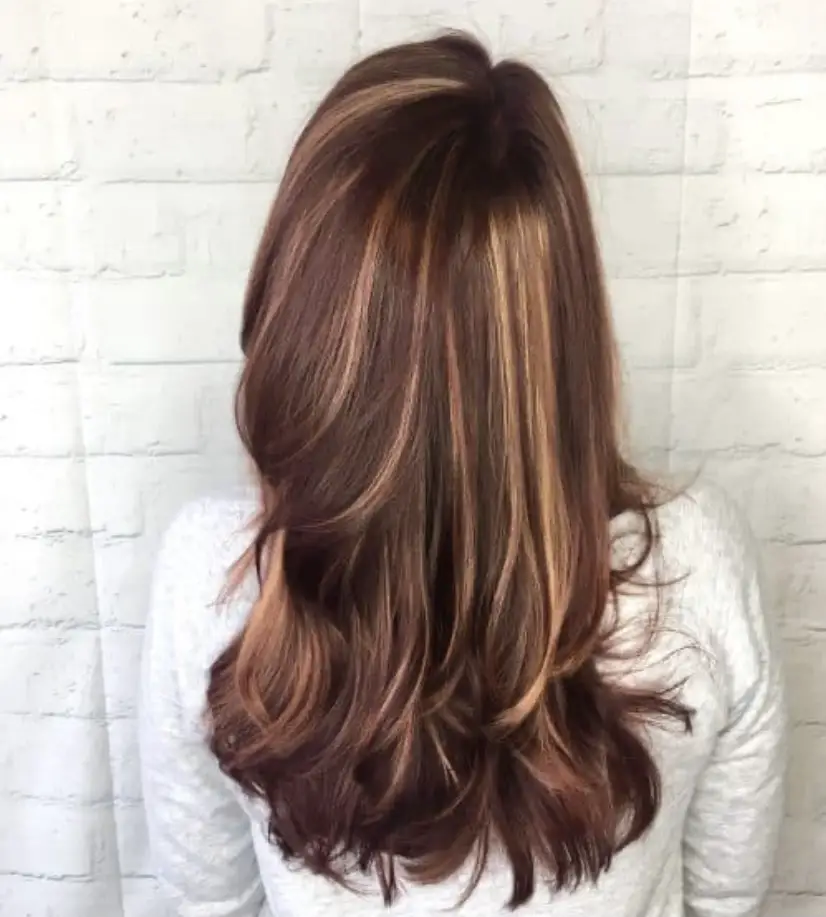 Add a splash of blond to your dark red hair. Two colors that blend well are dark crimson red and cool blonde shades. It is a subtle way of showing an edgy style. Keep your hair in waves to enjoy this fun color.
13. Burgundy red hair
This is a rich dark red color that shows how unique the color shade can be. It is vibrant without being loud. It is a classy color that never goes out of style.
 

View this post on Instagram

 
14. Dimensional colors
If you're committed to the red hair trend, then you might be open to trying out a different shade blend of red for the ultimate dark red parallel.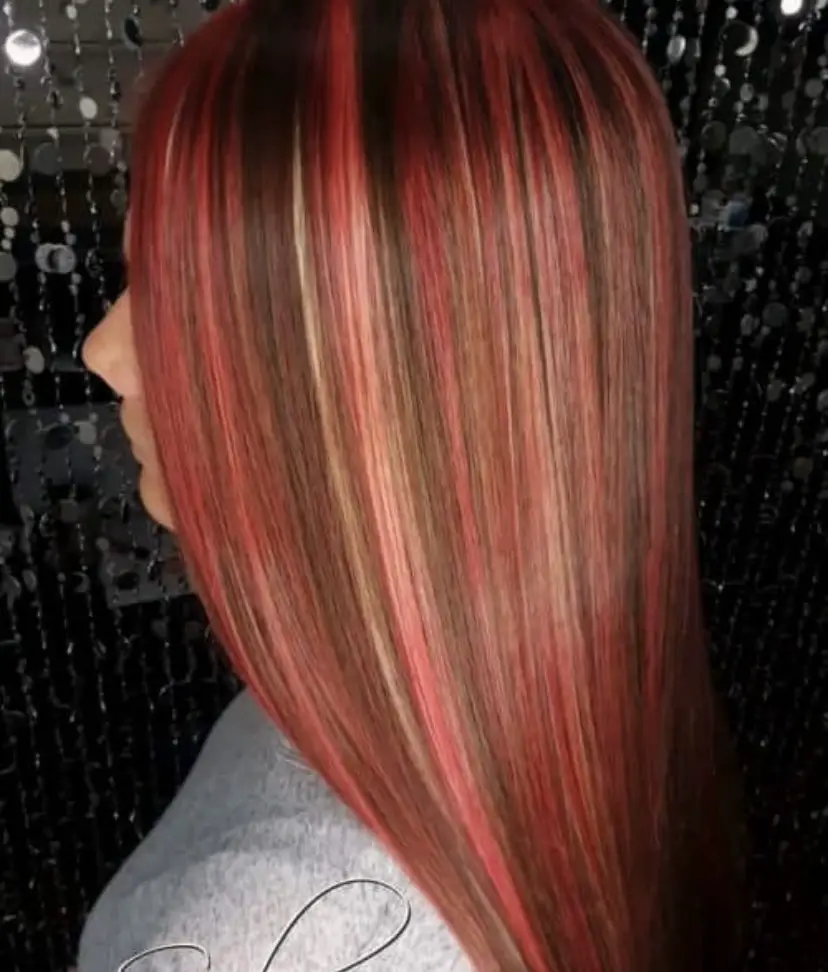 It can feature shades like auburn, burgundy, dark cherry, brown, and for some brightness blonde, and copper colors. Keep your hair straight to show off the amazing streaks of colors.
15. Maroon hair
The best comparison for this color shade is red berries. In whatever way you choose to style this hair color, the beautiful deep red color suits anyone by adding life to the hair.
As always, maintain your hair color for longer use through fewer washing intervals with hair products that help to sustain the color. Hope you found a color inspo for your next salon appointment?