Christmas nail designs are only fitting for the most wonderful time of the year. At this time, you get to spend time with family and friends, attend parties, cook healthy meals, and just lounge sitting pretty. As you prepare yourself for the fun season, get merry with your nails in tow.
From faces to red and green-themed nails as well as the decorated tips, your nails are surely screaming for a Christmas makeover. While to some ladies, it might seem like a bit much to get festive nails, we think you should get your nails ready to be all glammed up Christmas style and we've got great picks just for you.
1. Holly festive design
Reinder and the expected holly designs are cute but you should go for a modern touch with a negative space design like a wavy green design, with gold highlights, or the abstract paint of the festive colors. They are cute and will be the perfect nail design to wear all Christmas.
2. Glitter nails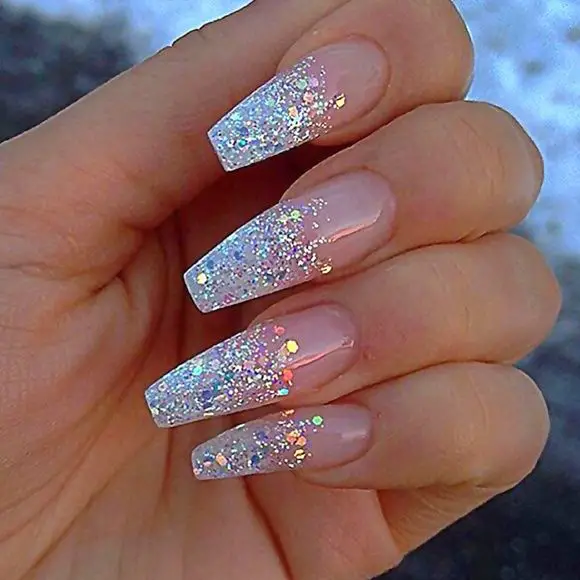 Don't go for the traditional green colors; instead, get festive with glittery designs. Opt for something unexpected, like a rich chocolate shade. You can also try a silver pastel; keep it bold and glittery for a simple and elegant festive touch. The cheer of these glittery Christmas nail designs is all you need to set the mood.
3. Bejeweled Christmas nails design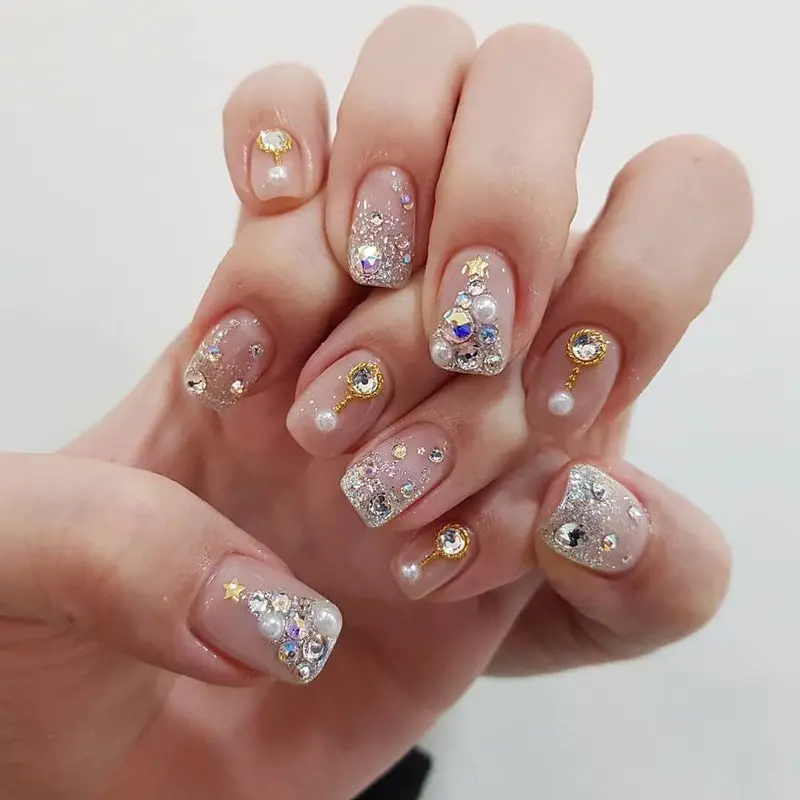 There is no better time to get bling on your nails than Christmas. Go heavy with the jewels — you can as well keep it simple with a bejeweled tip or be unique with a mismatch of different colors of jewels. Elevate your nails and pamper yourself with some pearl embellishments. You've been of good behavior all year, right? So now you deserve this pampering.
4. Frozen snowflakes Christmas nail designs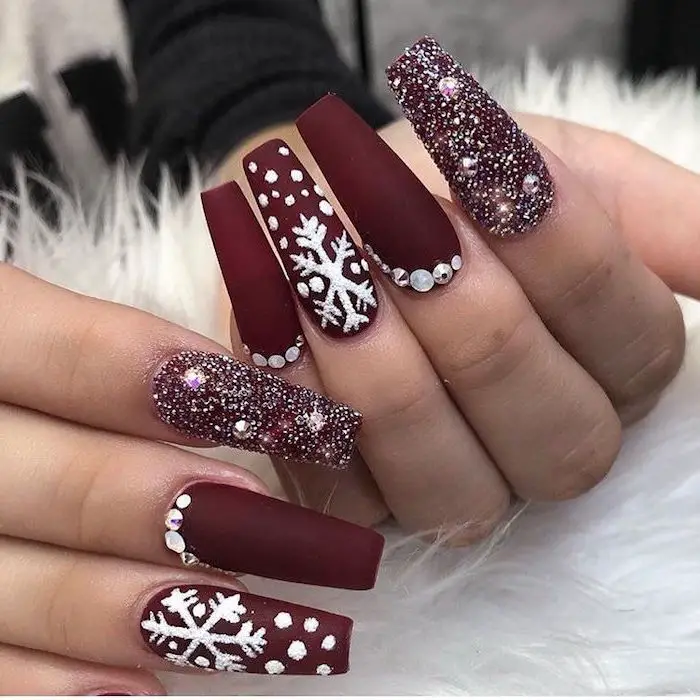 Combine two seasonal nail designs with snowflakes nails which are both cozy and chic. Paint the design on a red or green base for a Christmas celebration glam. Better still, add them to blue or other neon shades to elevate the flake design. Add some snowdrops and extra details to make the nails pop.
5. Metallic stripes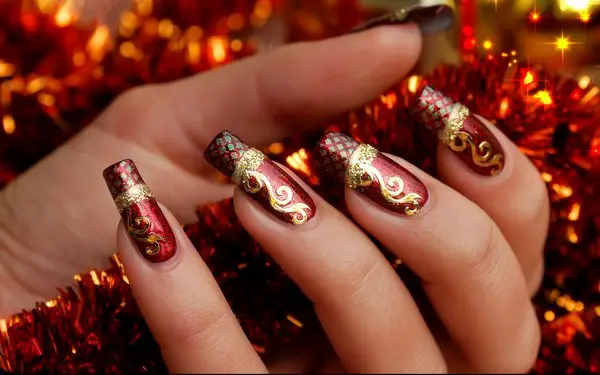 Metallic nails are a winner for Christmas as their shiny appearance is always so cute. Try gold or other colors of the season. If you want to be extra, paint different colors in stripes or wear two colors in two halves. The shiny color transition will get you in a fun mood for any planned event this Christmas.
6. Christmas décor nails design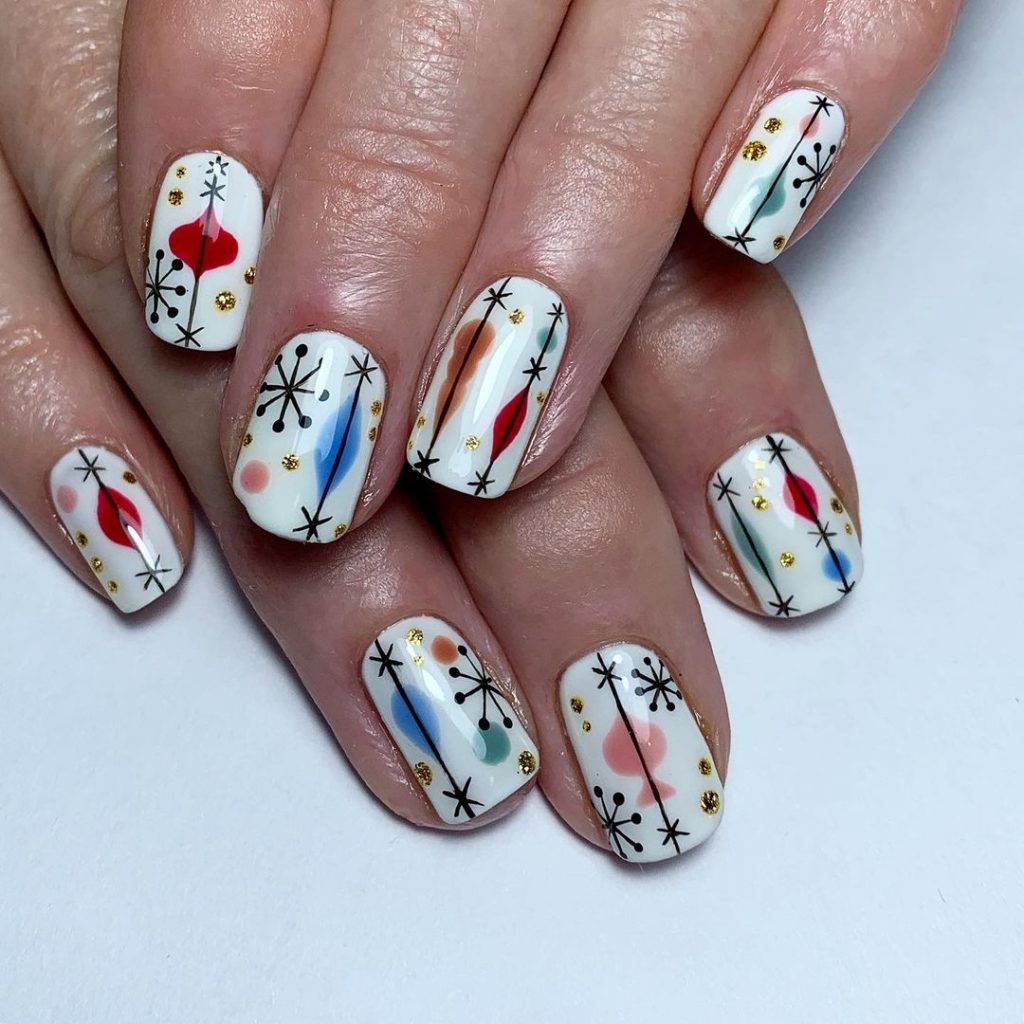 After bringing out the Christmas trees and decorating your living spaces, channel the same thought to your nails. Paint your nail base in a neutral color and add small nail art of stars, trinkets, gift boxes, trees, and other Christmas decorations. Since such a design can be time-consuming to recreate, you should use 3D nail stickers. They will be realistic and chic, just ensure to add all your favorite art.
7. Christmas light design
Christmas light nails have been recreated severally; they are always a great choice for the season. Instead of painting colors of standalone lights, make the design intricate and link the wires of the light together to get a crisscrossing pattern of lights. You can also elevate them by adding crystal accents. This will make them catch the light of the room whenever you wave your nails.
8. Flowery Christmas nail design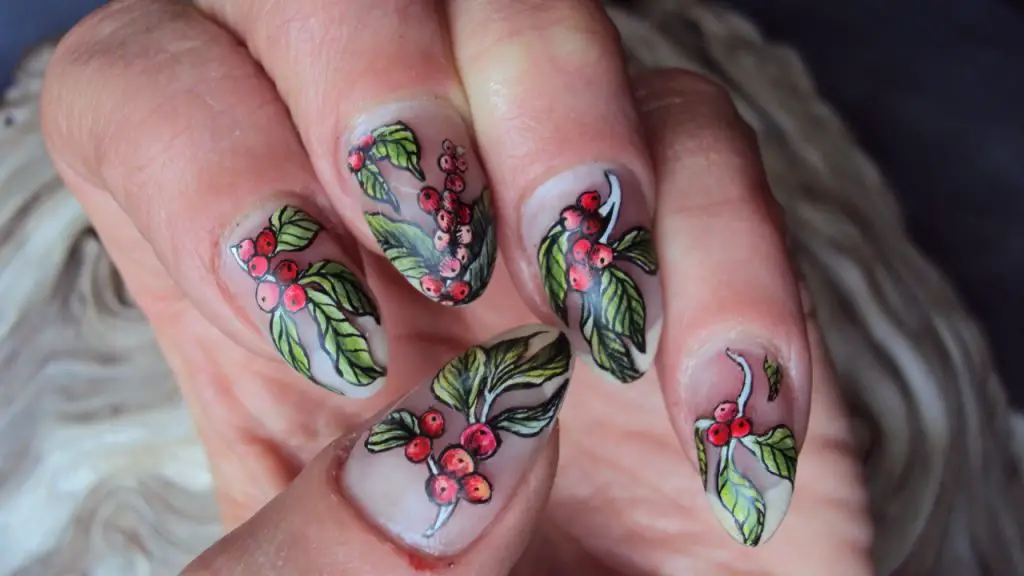 Flowers are classic nail designs, and Christmas calls for some flowery art. While it means more greens, you can always add some gold and a little pop of a brighter color that blends in without overpowering the design. You can also add holly berries as dotted deep reds for extra nail details.
9. Ornamental nail designs
Many ornaments make Christmas magical, which means there are tons of ways to add a whimsical touch to your nails. Add several ornaments in different colors on a green base. This is a cute way to show you are ready for the festivities. Candy canes are making the rounds this year, as their swirls patterns are infused in nail tips.
10. Sweater design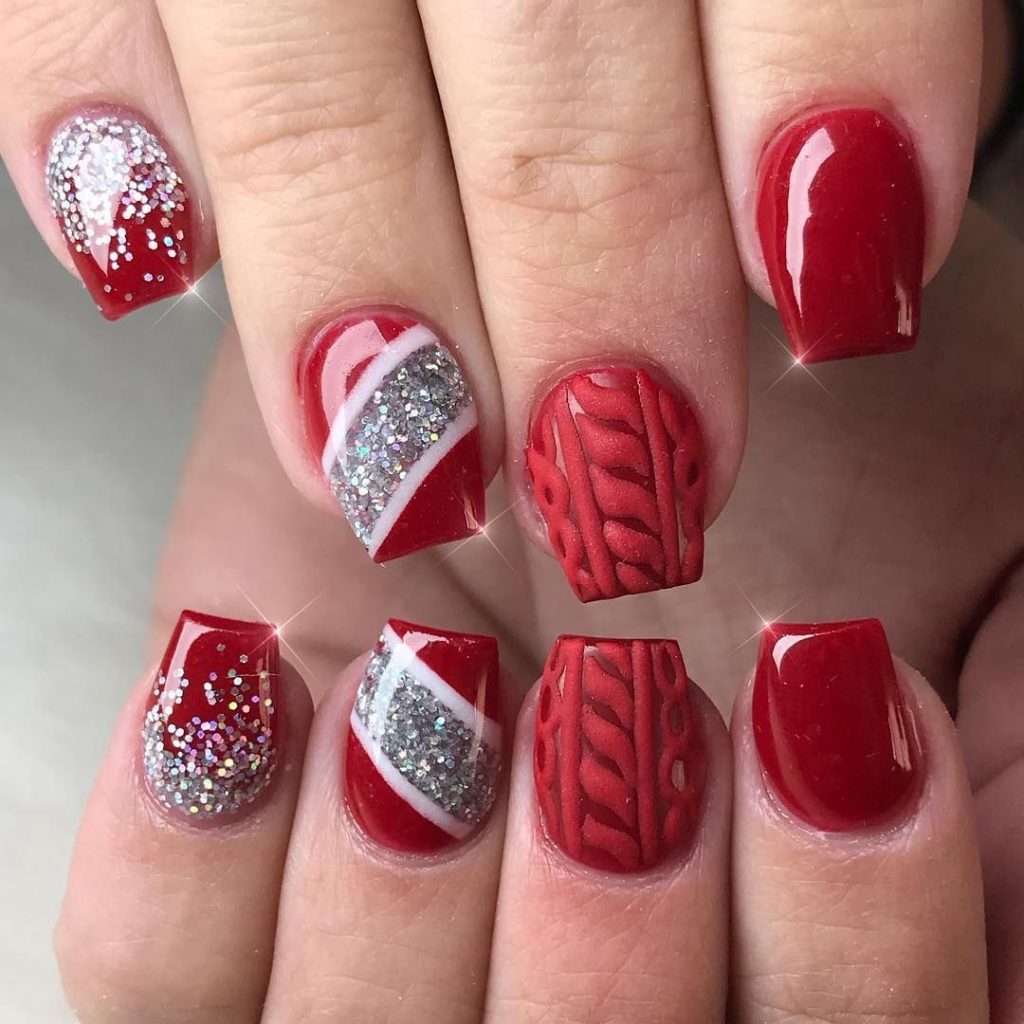 Sweaters are a part of the Christmas ritual. While the traditional red and white staple have been termed "ugly Christmas sweaters", nail motifs are chic. Try the upgraded press-on knit prints on a matte nail base. Paint the base in any color of choice and add the sweater prints with a lighter pastel, which recreates the cozy and chill vibe of the season.
Conclusion
Christmas nail designs have gone past the green color coats and Santa stickers because these designs make you want to go over the top to recreate them on your nails. If you prefer something a little less eye-catching, minimalist designs are also trendy right now. Paint only what makes you feel comfortable and stylish.
Your nails are the accessories that will complement the Christmas spirit. Book your manicure session with the pictures of the designs handy to get prepped for the season.