Wallpapers present an interesting way to elevate a room using different exciting patterns and colors; even the bedroom is not left out. Disney aesthetics have been a major influence in decorating living spaces for a long time. From the Disney themes, we are picking out the Lilo and stitch wallpapers which make a great addition to decorate your walls. You are never too old to enjoy the child-like things that you love.
The story of a little girl that adopts a pet that is an engineered machine from another planet which turns into an adventurous alien-filled and fun ride with many life lessons. To crown it all, the film has a cathartic happy ending.
Drawing inspirations from the Lilo and Stitch animation is never a bad idea. If you're a fan of the movie or you just like a blue and colorful themed bedroom, then get ready to update your room with some Lilo and Stitch wallpapers.
Background print stitch wallpapers
Scenes from the movie provide several background drops of the Hawaii setting that makes a fine piece of art that can be added to your walls. The prints should be a bit faint yet visible enough to see the textures. The flowers and plants are great prints to achieve this rich canvas look on your walls. Such wallpapers are soothing for bedroom décor.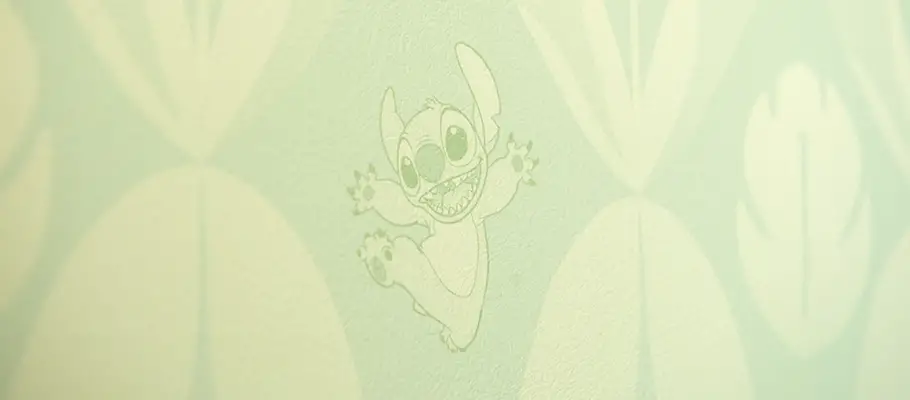 Another great design of the faint backdrop wallpaper is little images of a Stitch motif, his footprints, and his favorite things to do. This will make a unique wallpaper design that anyone can use. They can be printed in any shade as long as it matches the color theme of your bedroom décor.
Embrace the Stitch-inspired blue-themed bedroom
Stitch is a big ball of awkwardness and fun. Transformed into a character for your wallpaper, he will come alive in a cool shade of blue that will be perfect for any bedroom. The figure can be printed boldly or in small sizes until it fills the wall space. Throughout the movie, Stitch is seen doing several gestures that will make for a fun print addition to your bedroom.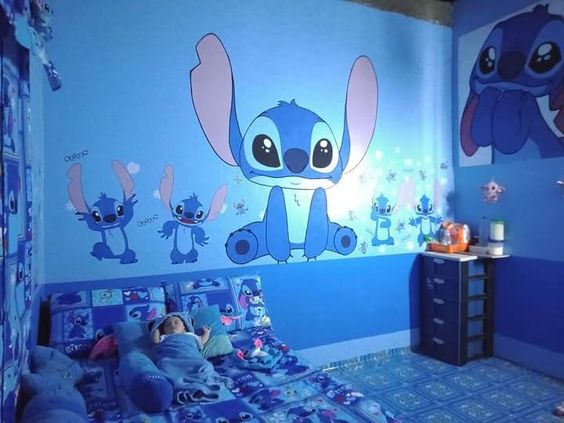 Go all out by decorating with a matching bedsheet, pillowcases, and curtains for a modern monochromatic play of patterns as the prints will all come together to look beautiful. Be sure to throw in some other colors to blend in the blue, so it doesn't come out looking overpowering.
The darker side of Lilo wallpapers
In the movie, we see the darker side of Lilo's character. Kids are shielded from this in different ways so it appears to be a wonky depiction of cartoons. This might be why she got along well with Stitch, the creature from outer space.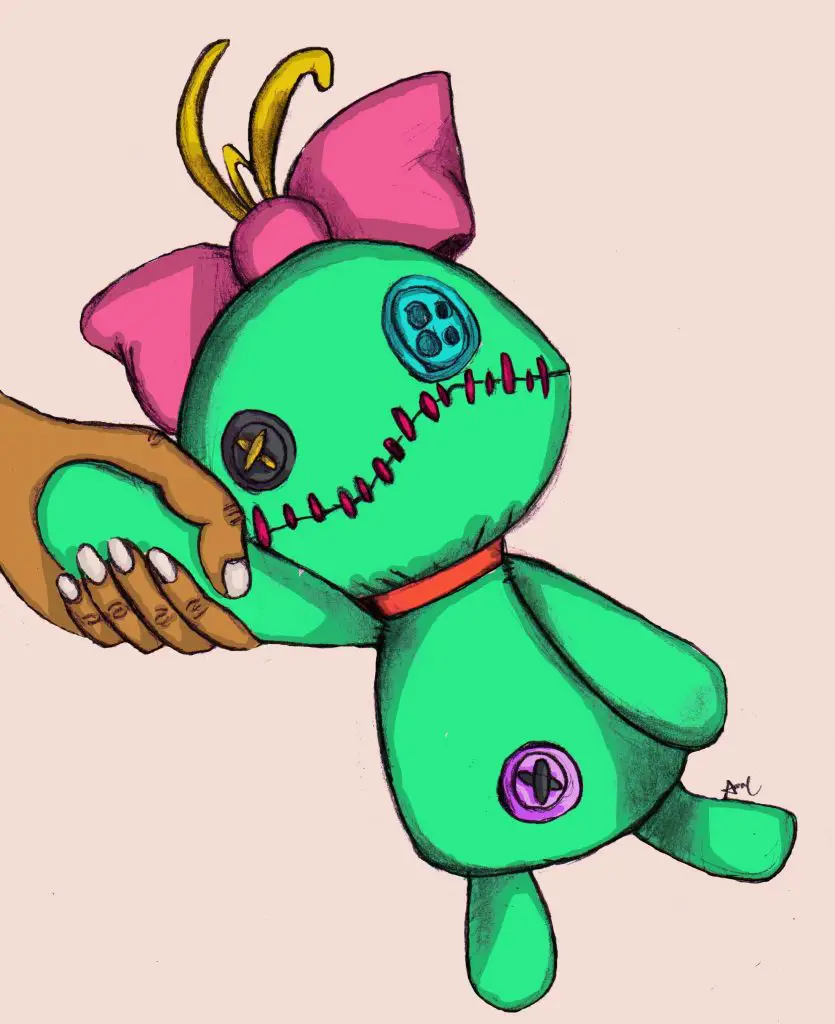 Her darker side was represented by the weird toy called ''scrump'' she made for herself, the voodoo doll representation of her classmates. In prints, this will not only look cute but is also a great way to show your love for the dark and traumatic side of life. This sort of wallpaper may not be suited for a kid's bedroom, however, as an adult it will be a great theme to add to your bedroom.
Character themed stitch wallpapers
Animations have always supplied us with great characters to decorate the home. Lilo and stitch also present a great opportunity to add cartoon characters to the wall. Go for a full cast wallpaper, the different colors of each character will add a pop of color to your walls. To ensure that you don't go over the bar, only use this wallpaper for one side of your bedroom.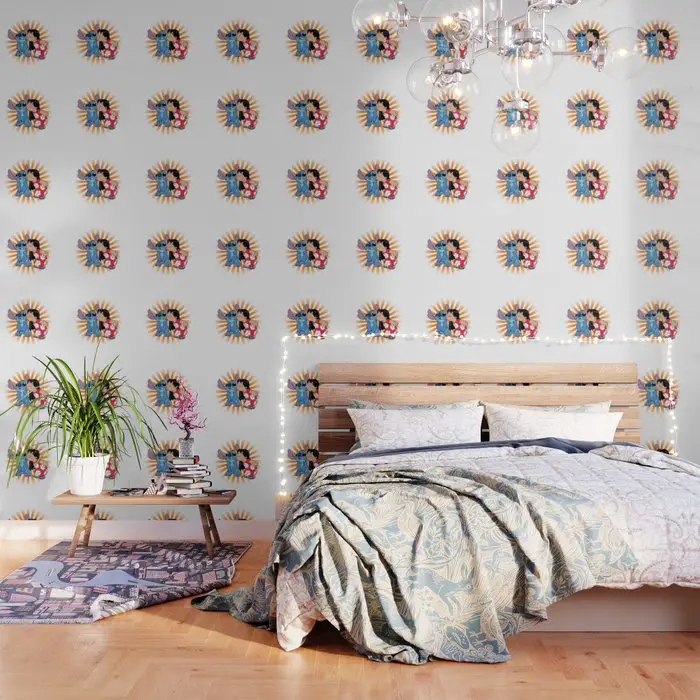 You can also keep it cool by choosing just the two main characters and adding just a Lilo and Stitch wallpaper to your bedroom. It will still elevate the ambiance of your room. Since the two are always on to one activity or the other, there will be no shortage of prints designs to select from.
Stitch wallpapers with writeups
The movie is packed with many powerful quotes that apply to life. Many stitch wallpapers feature the writeups. Find one that truly speaks your truth, and place anywhere they can remain in your line of sight. The words will rejuvenate you every time you catch a glimpse of them.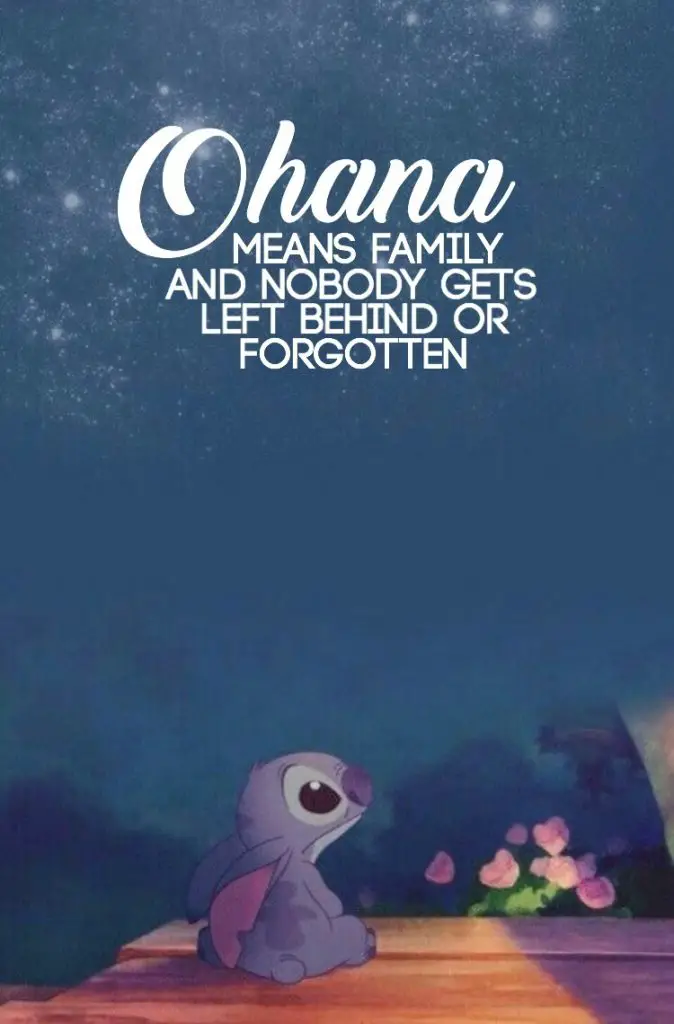 While they are cute to add to your wall, you can also place them on the ceiling. It doesn't have to be just the quotes, images of Lilo and stitch will give the wallpaper extra details to be a nice addition to your bedroom décor.
Conclusion
A bedroom is a place for zen and relaxation and as such the décor should reflect you, while staying subtle to suit the functionality of the room. So, if you are opting for Lilo and Stitch wallpapers, take your time and be sure it reflects your personality. Experiment with the vinyl material-based types that can be reapplied several times till you get the perfect design.
When you do decide on one, follow the instructions before applying it to the wall. This way it lays flat on the wall and looks beautiful. If you don't possess the tools and skills to achieve this, you should leave it for the professionals to handle.