Some people only discover their passion after being pointed in that direction, as is the case of Misty Copeland, who joined the ballet school after taking the advice of her middle school drill-team coach to heart. According to the coach, she had a natural ballerina body. Dance school led her to take great strides until Misty Copeland became the first Black principal dancer at the American Ballet Theatre. 
The dancer steadily keeps busy, from starring as the lead dancer in a Disney movie, The Nutcracker and the Four Realms, to starting the Swans for Relief funds for dancers affected by the pandemic and promoting the #ShowSomeMuscle personal stories to inspire people in these difficult times. Copeland shared more about herself when she published her book, Ballerina Body, for everyone to enact her health and fitness regime.
To date, she continues to practice for up to eight hours a day to prepare for a show. It takes more than that to maintain a dancer's body and healthy skin, as you will see. She still takes out the time to care for her body, ever ready to learn new ways to maintain beauty. While most are easy to copy, others will surprise you. Read on to find out some effective routines from the graceful swan herself.
How does Misty Copeland work out?
Practicing for eight hours a day is enough exercise for almost anyone, except if you need to maintain a Ballerina shape and fitness. Misty focuses on ballet barre workout routines and likes to reduce other forms of exercise when dance season is on. However, she also enjoys training with elliptical machines and Gyrotonic on the reformer. In all, she tries to understand her body instead of bulking up in the wrong places.
Stretching exercise
Misty starts her stretching exercise with a seated side straddle, which helps to lengthen the torso. 

Next is the double pigeon pose to reduce tightness in the lower back and increase hip flexibility. 

Proceed to the seated side stretch for waist flexibility and then the front split. 

The frog pose comes last as it helps to open up the hips and conclude the session.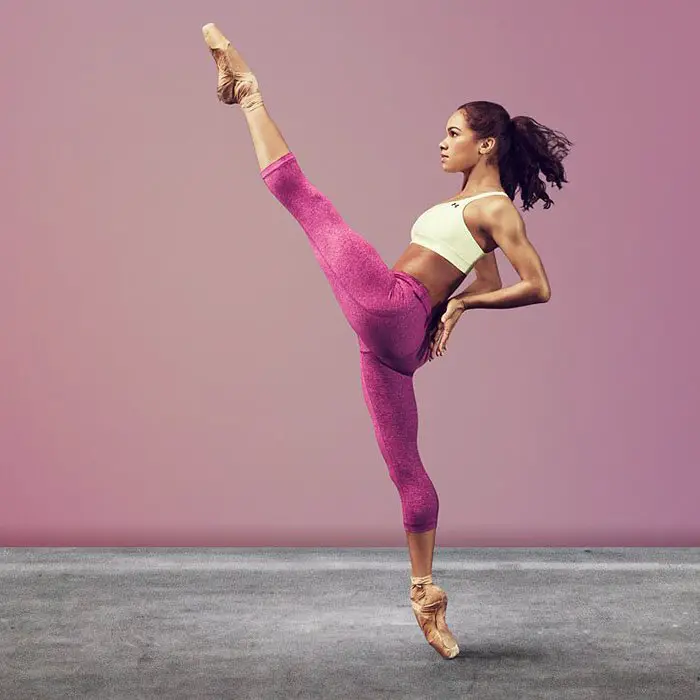 Misty Copeland diet plan
While she is not about looking bone thin or having an eating disorder, ss a dancer, Misty watches everything she eats. The star enjoys wholesome meals like mac and cheese, oatmeal, and sushi. She is also into fruits and vegetables, kale chips being one of her favorite snacks.
Misty opts for fish most times and ensures to cut out chicken and red meat from her diet. While she doesn't stick to a diet plan, small portion-sized food has always been her secret to maintaining a constant weight.
Pilates
The dancer does not joke with her Pilates routine, as she takes mat Pilates classes every week. She says it enhances her stamina and strengthens her muscles.
The Hair game of Misty Copeland
Misty, like all other ballerinas, know the importance of keeping the hair in place while expressing themselves on stage. So she uses a leave-in conditioner to hold her hair together. Not only are they good for hydrating your roots and saving you from hair breakage, but it also gives much better results than using hairspray. When she is not performing, she allows her to curl to run loose with a moisturizing mist.
Makeup routine
You would be surprised that misty does not like to wear makeup but only do it because it is necessary as a performer. Copeland's makeup routine focuses on the lips and eyebrows and are the focal points a performer must frame. She does this by using a pigmented pencil to fill her brows and line her lips, then adds a rosy cheek and highlights the right spots.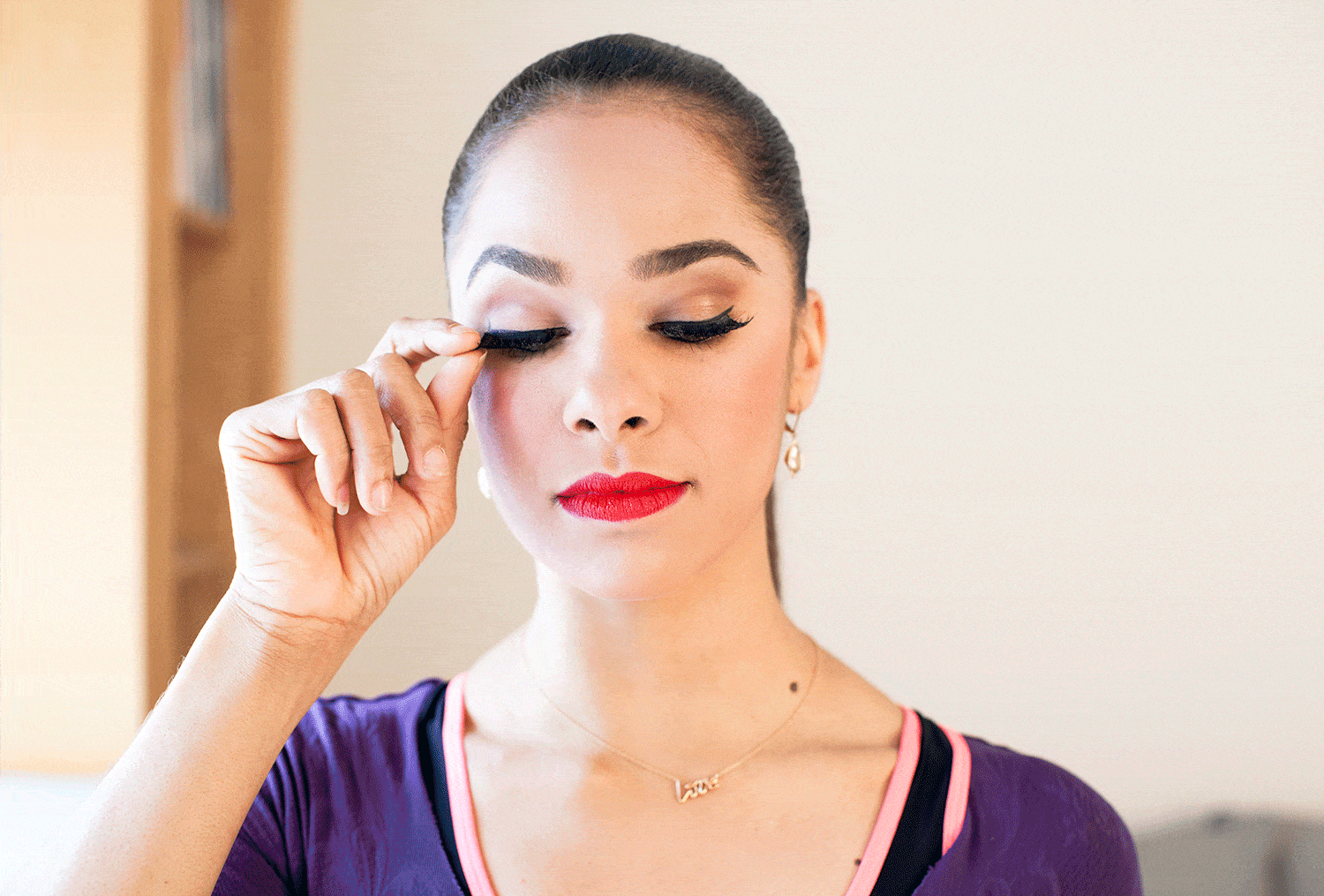 How does Misty clear her skin?
After wearing such heavy makeup products, like many women, Copeland struggles with blemishes. She uses Mario Badescu Drying Lotion for the blemishes after using makeup remover cleansing towelettes; Misty also maintains a daily ritual of using a sheet mask, like this Advanced Night Repair concentrated recovery power foil mask from Estee Lauder.
Misty Copeland's days are filled with long hours of dancing, so she uses some Epsom salts to aid the tension of her muscles and swelling. She still uses one of the oldest tricks in the books, brushing the lips after her teeth to get rid of dead skin cells. According to Misty, staying hydrated and eating the required nutrients for your body will give flawless skin as you apply beauty products.
Misty Copeland is big on resting
The Ballerina prides herself in long training hours, coupled with exercise and a healthy diet. In all of these, rest is also important, which is why she gets a sports massage weekly as well as setting time aside to have a meaningful conversation with a loved one, listen to music, and just unwind. Also, having a good sleep pattern and relieving pressure is the best recipe for self-care after a long day.
In summary, it is great to look beautiful and do things that enhance it. While you chase for the perfect body, keep Misty Copeland's words in mind, "strength is empowering and beautiful, beyond the physical strength, inner strength is important. The ultimate beauty is having incredible strength."
You may also like to read my latest, 15 Issa Rae Insecure-inspired casual wears to rock this Christmas.