The biker shorts trend has held its place as an athleisure fashion staple year in year out. It takes a resemblance to Bermuda shorts since they are both cutoffs at basically the knees.
They were intended for cycling and other forms of exercise. Nowadays, they have become more mainstream, with tons of styling options because of the various designs available: bright colors, catchy prints, and basic colors.
The fun part is the different waistlines and lengths available. You can wear them with sweaters, t-shirts and they can even hold you down when you need to layer a dress. Be sure to balance out the entire outfit, take cues from these 7 fun ways to style your biker shorts.
1. Biker shorts and blazers
This is a dressy outfit you don't want to miss. Get your oversized blazer and biker shorts ready. The inner wear can be anything from a bralette to a shirt, you decide how put together you want to look.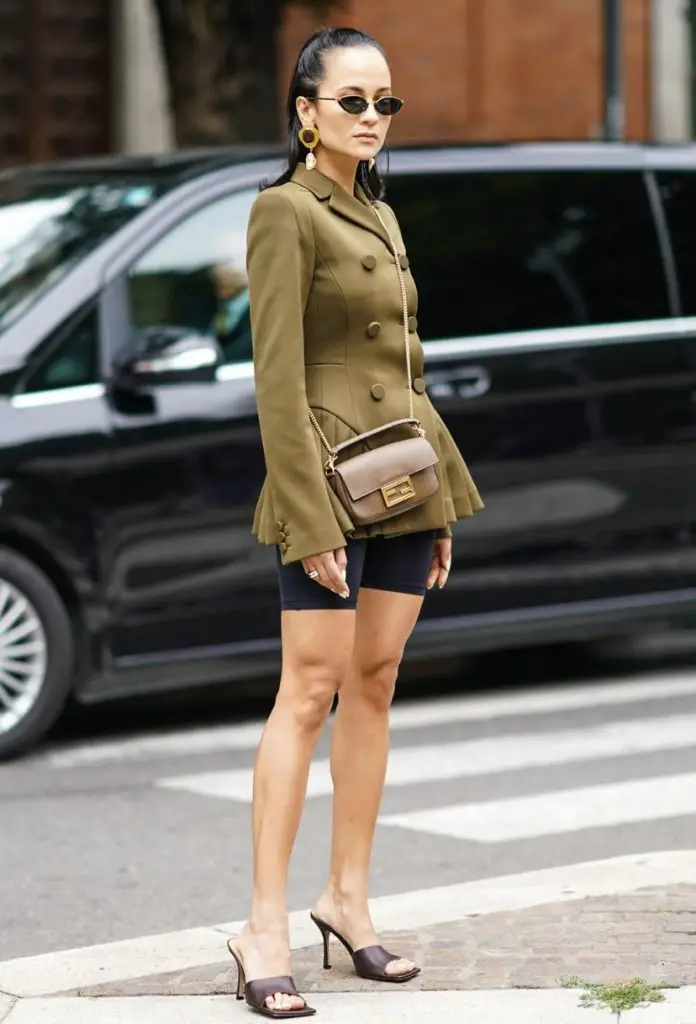 You can elevate this look by cinching your waist with a belt, and then add some sunglasses for good measure. Heels, sneakers, boots will all work for this look, as they are such an unexpected way to style the shorts.
2. Shorts and denim jackets
Biker shorts are great to wear with denim jackets. When properly put together, they can make a great outfit that gives a chill vibe, which is suitable to wear anytime.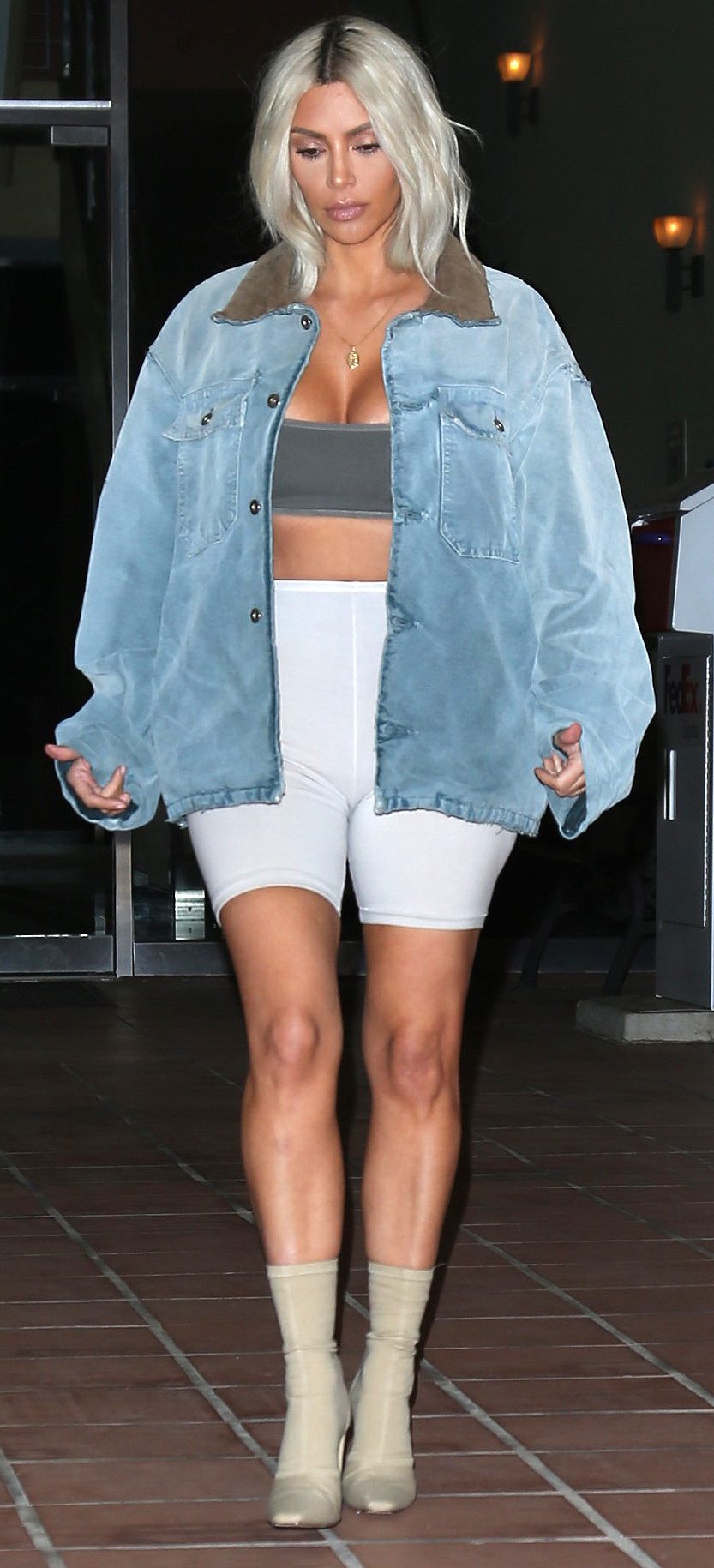 For a fun weekend look, wear with body-hugging attires like thin straps, crop tops, and cut-out tops. Put on the denim jacket and throw on a bucket hat; this will be an outfit you'll want to get caught in all the time.
3. Matching sets
The resurgence of matching outfit sets also has an impact on the world of biker shorts. Fashion brands help to make this possible by making an amazing range of trendy sets. But you don't have to go that route to achieve this look.
 

View this post on Instagram

 
A cute and effortless outfit to try is matching your biker shorts with tops you have already. Add some accessories and any choice of footwear, and the look is complete.
4. Oversized t-shirts
This is hands down one of the most common ways people style biker shorts. While an oversized t-shirt is a fashion statement on its own, worn with biker shorts it creates a different look.
The look is easy to achieve: wear any choice of oversized t-shirt, put on some sneakers, mules, or sandals and that's it. To switch up the look, tuck the tees on one side or tie rather than leaving it to hang loose. You can rock this outfit to a casual hangout, run some errands, and lounge in a chic way.
5. The bright pastel
Nothing says fun more than a bright and dazzling pop of color. If you like to dress in vibrant colors, wear shorts with matching colors of all the cute tops you can find. Tone the look down by adding some more neutral and basic colors to your outfit, if that's your style.
 

View this post on Instagram

 
You can also try playing around with color blocks using your bag and shoe. You can easily get your colors on with all the attractive colors of biker shorts available.
6. Sweaters x biker shorts
Sweatshirts look chic when worn with these shorts. The pullover sweater look is retro-styled, said to have been influenced by Princess Diana. Pair with a graphic print sweatshirt, shorts, white socks, sneakers, and don't forget that rectanglular glasses are what you will need to achieve this look.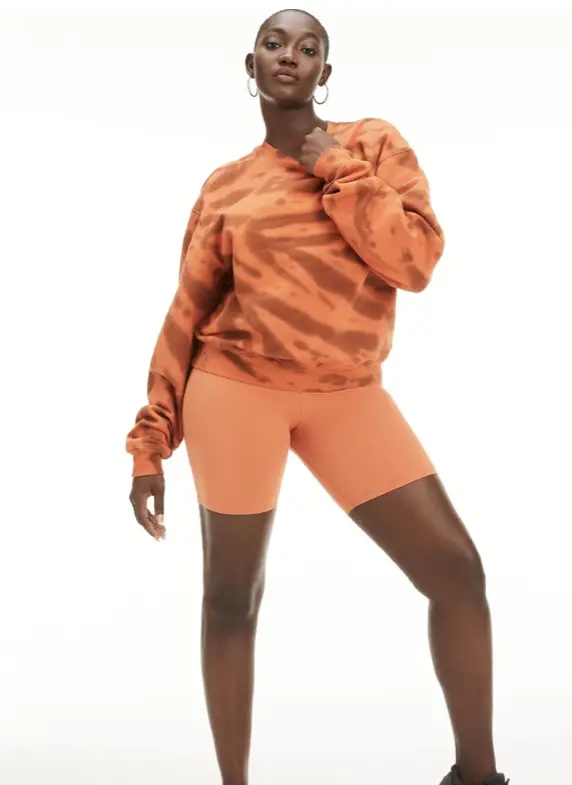 You can also rock your biker shorts with hoodies, and even a cropped sweatshirt. Pair with chunky sneakers and simple accessories to upscale the look.
7. Button-down shirts combo
There are many ways you can style your biker shorts with a crisp button-down shirt in hand. The first look to pull off is a chic outfit; here you wear a fitted top and shorts, with a normal-sized button-down shirt. Finish off the style by making a cute knot with the shirt on your waistline.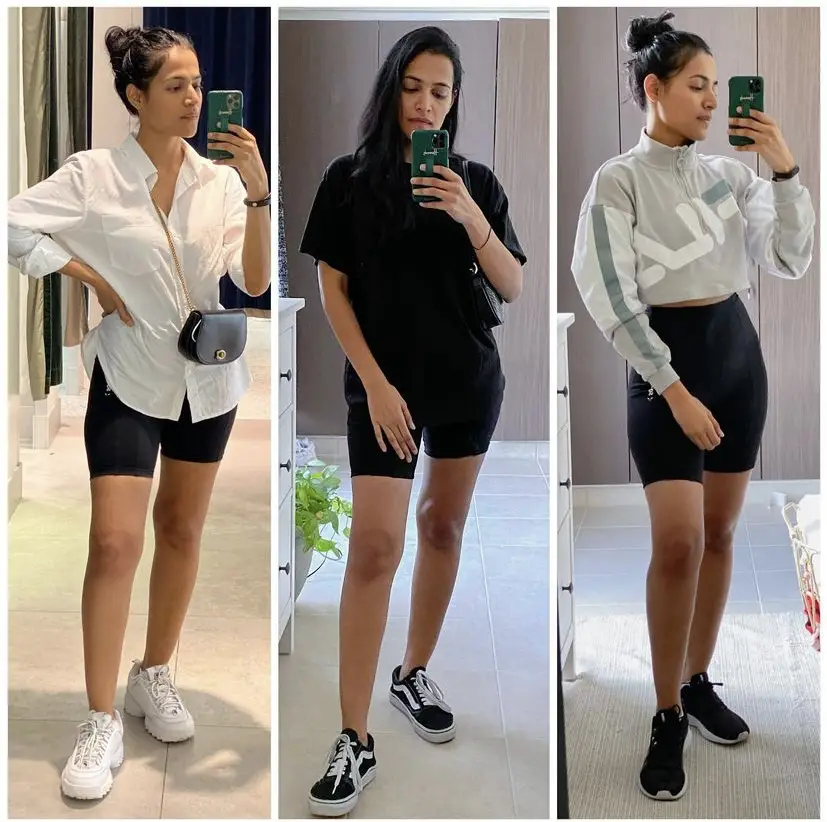 Another way is to wear a crop top over the shorts, then place a baggy button-down shirt over it with the buttons undone. The choice of footwear is also a great way to transform this look, and heels are a classy look. Chunky boots are laid back dressy while sneakers are casual cool. This makes it fun to style the button-down look.
Conclusion
Biker shorts are a leggings hybrid, originally created as apparel for a workout, and are now styled to look cute outside the gym. The multi-functional quality of these shorts mean you can hardly go wrong styling them.
They are a comfortable piece of clothing that can be worn for outings, with the many styling possibilities that make it so comfy and stylish all together. This street-style look is definitely not going out of fashion anytime soon.