When tattoo artist Oliver Peck decided to channel one of the most superstitious days into a fun inking rather than the unluckiest day it is considered, it was considered revolutionary. Now, most people have steered away from all the things you're supposed to avoid such as shattered mirrors, a black cat crossing, and mysterious ladders. Instead, many people get Friday the 13th tattoos in honor of the day.
There are many reasons why people get tattoos on the 13th, including the fact that they are cute, have tiny ink, and you get to take a part in the spooky tradition being observed. Some people also do it for the scary story behind the tattoos or for the love of the horror movie franchise. If you are a tattoo enthusiast or drawn in by the discounted price for the Halloween holiday, you will love these 10 Friday the 13th tattoos.
Also, check out these 10 cool elephant tattoo ideas that can exist side by side with your spooky Friday the 13th tattoo.
1. The classic number 13
Inking the number 13 never gets old as the different ways it has been recreated makes it work for anyone. The tattoo can be as simple or scary as you want and some people go all out by inky 13 tiny tattoos. Anyways, you can add this Halloween-themed tattoo to any part of your body.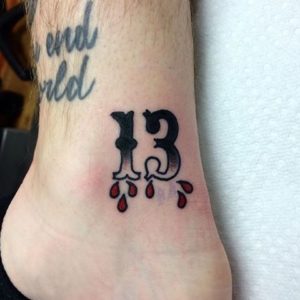 2. The sailor moon
The sailor moon is one kind of tattoo you can get on Friday the 13th without actually thinking of the placement since they are not so gothic. You can make the moon whimsical and dreamy to keep the cute factor going for the design. Add some edginess by adding a black cat watching the moon — it is such a great way to pay tribute.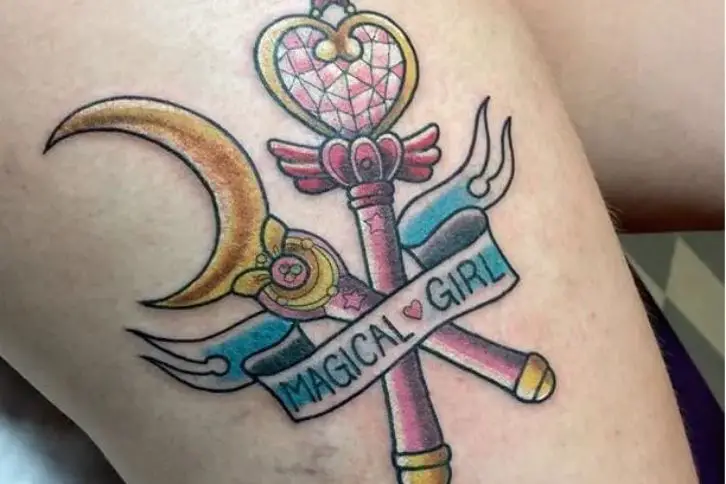 3. Geometric skull
Skull designs are always featured on such days, be unique and elevate the design by making it geometric. It will not only give an unexpected shape to the tattoo but will also attract attention.
 

View this post on Instagram

 
4. Wrapped snake
A large wrapped snake is an edgy piece to ink on your skin. Friday the 13th themed tattoos of snakes are drawn so they have the illusion of being very big so when as they are wrapped around your rib or arm, they look cool. Flowers can be added to make it a little delicate.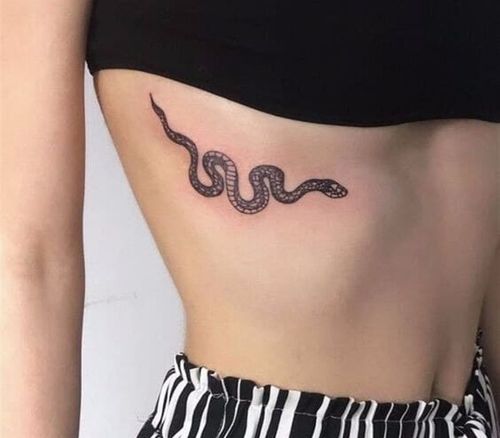 5. Mask of Jason Voorhees
The mask of Jason is always in the books for Friday the 13th tattoos. The main character of the horror movie always wears his iconic hockey mask when he goes on his killing spree. Make the design realistic and even add his eyes lurking behind it.
Fans of both the movie and scary designs, in general, can add this tattoo to their collection. Most people prefer to keep it subtle by making it small or inking it on a hidden part of their body.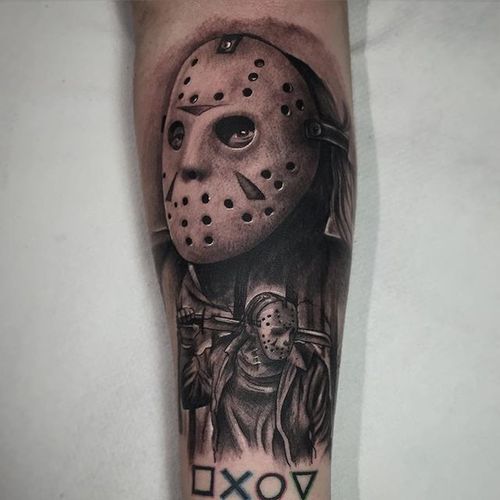 6. Alien ghost
Sure, ghosts are scary but wait until you see the alien ghosts. This is a creative combo design of a ghost that looks like an alien. A little color is added for the alien glow to make the design cool and catchy.
 

View this post on Instagram

 
7. Pot of potion (cauldron tattoo)
What says wicked and creepy than a pot brewing a potion, only you know the effect of its content. Make it more realistic by infusing a spellbook and herbs used for making the potion. Put a spin on the tattoo by adding boiling bubbles, which can be drawn in color to give it a completely magical look.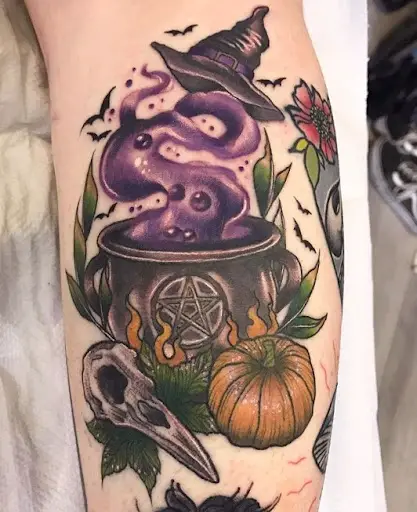 8. Spooky animals
Owls, black cats, spiders, and owls are classified as spooky animals for a scary-themed tattoo. Draw one or two of these animals. The placement makes give the scary effect, like a spider creeping on your neck or a black cat with its eye peeking out on your arm.
 

View this post on Instagram

 
9. Wiccan symbols
Imagine adding witchy symbols to your skin, the crescent moon, magic ball, hands with plants, and the most common the hand with the weeping eye. They are cute and not so spooky, and can be drawn on a visible part of your body.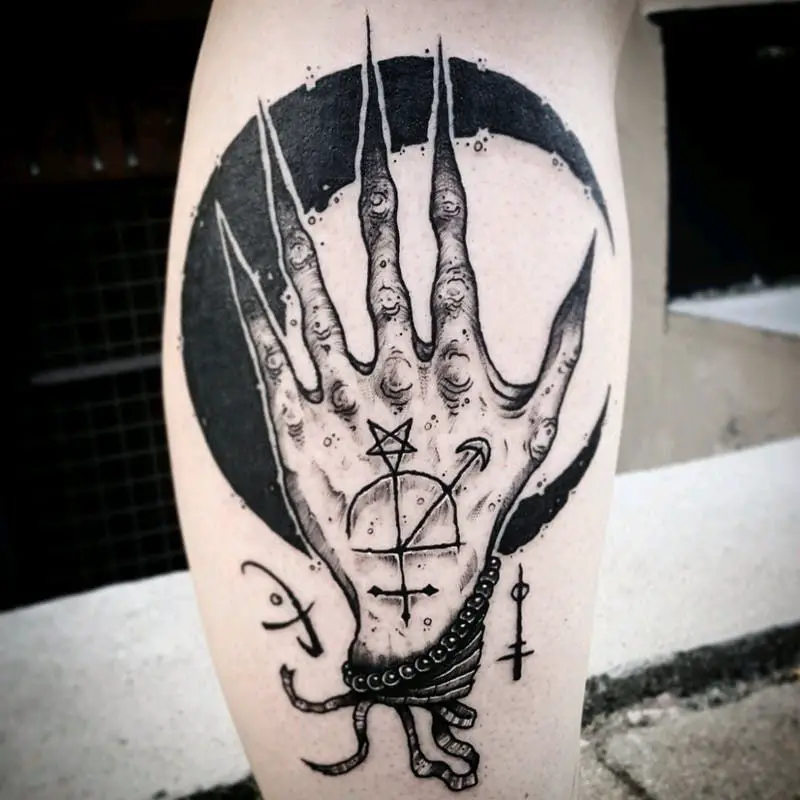 10. Hidden dagger
Several tattoos hold different meanings such as a hidden dagger. On a normal day, it means deception or betrayal, but for Friday the 13th tattoos, it can be associated with the serial killer from the movie, and the death vibe of Halloween. Draw a cute intricate dagger so you get the full beauty of this tattoo.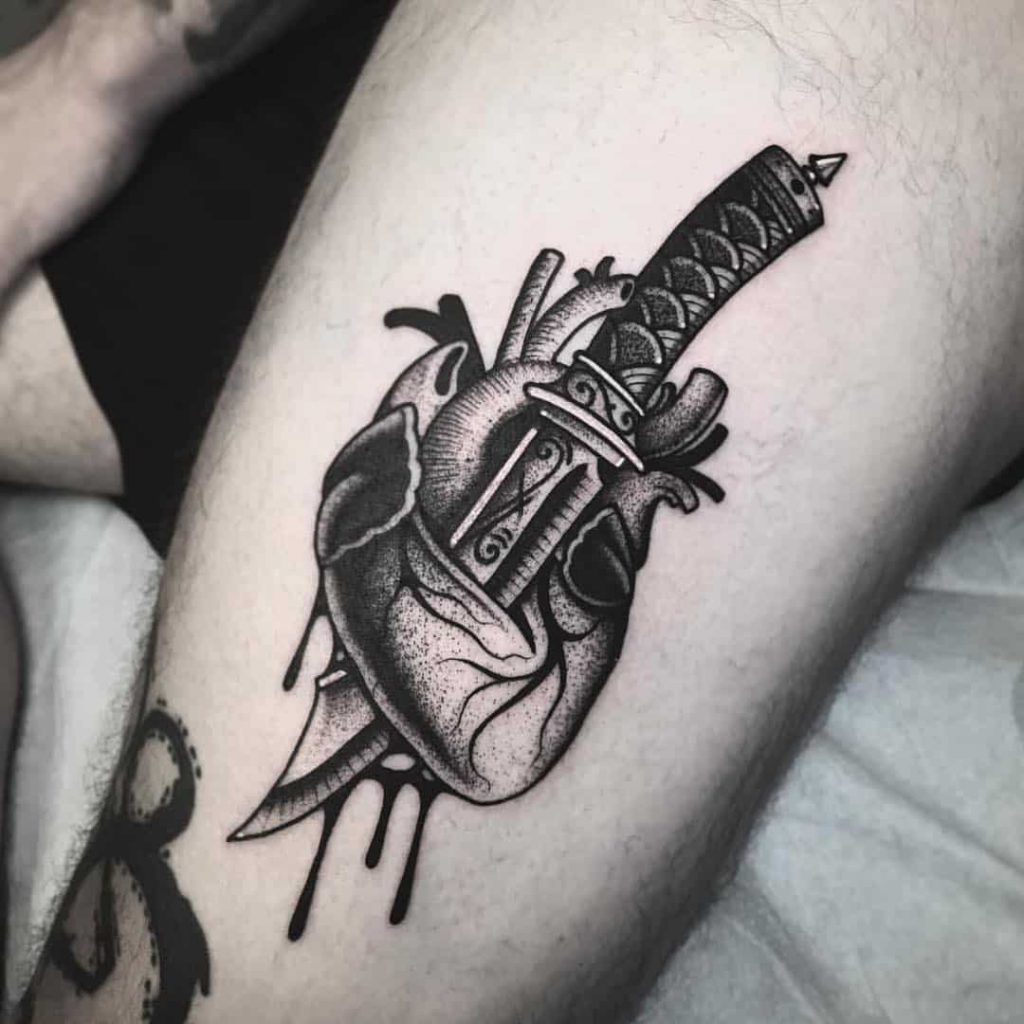 These tattoo designs are a twist of goth and delicate since most of them are twisted to look spooky and small, done in black or gray which is a cool way to add a new piece to your skin. They are pre-designed tattoos so you get to just choose one and go for it. This is usually done at a discounted price of $13 to correlate with the day, but if you want any extra details or elements added to the design, you'll have to pay more than the original price.
While getting Friday the 13th tattoos seems random, it is a fun way to get creative and still express your personality. Before you get carried away by the trend, remember tattoos are permanent so choose the perfect design that suits you, and place it where makes you comfortable. Happy inking!