The elephant is an animal that lives an admirable life that humans can learn from. A close study shows their grace and resilience, irrespective of their size. They are a symbol of good luck, power, and loyalty.
It's no wonder that most people tattoo them on their skin with pride. An elephant tattoo can represent many things such as compassion, wisdom, strength. The majestic animal radiates positive meaning when added to the skin.
With links to Buddhism for incarnations and being served as gods by some parts of Asia including the Indians, the ancient piece is loved by many.
Whether you are just a tattoo enthusiast or in search of a unique piece, the symbolism of each design is powerful. This article contains 10 elephant tattoo ideas to get you started.
1. Elephant head tattoo
The elephant head design is a popular choice for many people. They can be drawn on different parts of the body for the various things that they symbolize.
A unique way to put a spin on them is to adorn the elephant by adding patterns, decorative colors, and gems. Make the design big to show the beauty on a large scale.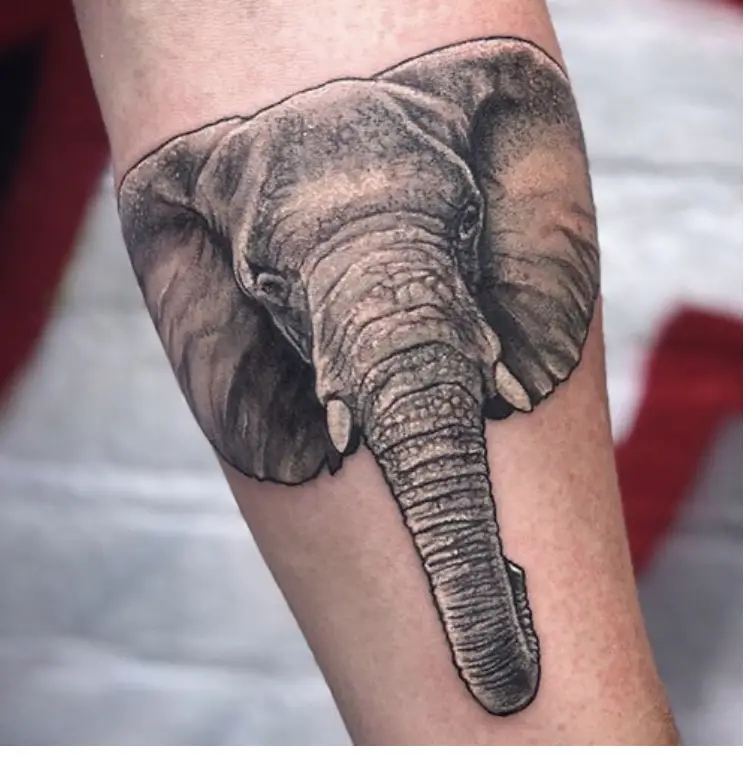 2. Cartoon elephant tattoo
A modern take on the elephant tattoo is a cartoonish feel. The design should be made with delicate textures, including shading of black or colored ink.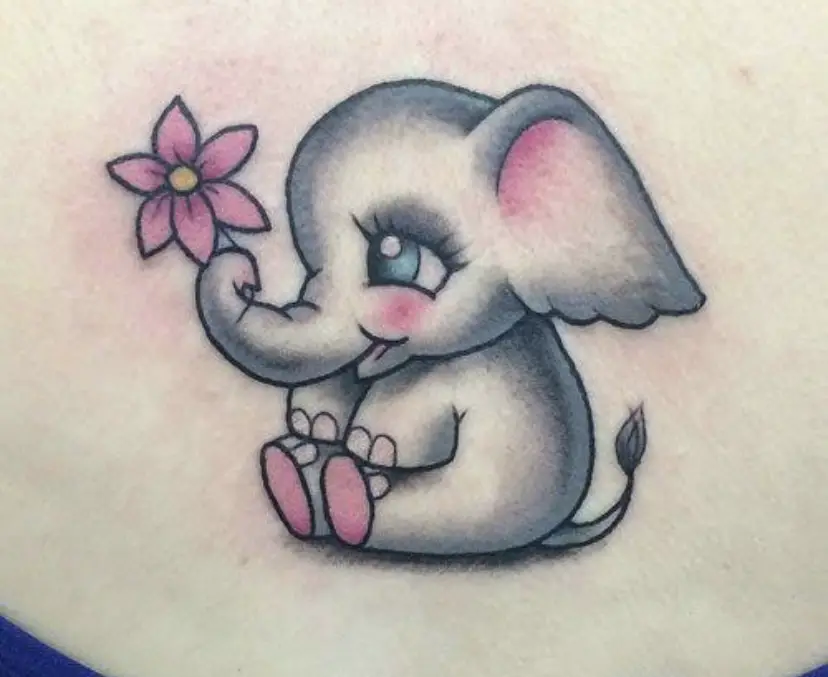 Placed on the arms and other visible areas, they are an impressive way to bring on the cheer anytime you set your sights on them. This shows you can get them just for the aesthetic feel rather than for their meaning.
3. Baby elephant tattoo
Tiny baby elephant tattoos are a special design that anyone would appreciate. You can opt for one or two, tattooed with their tusks pointing upward, to signify good luck.
These tusks can be twisted to take the shape of a heart to show affection. They are cute designs, with many meanings such as growth, optimism, and new beginnings.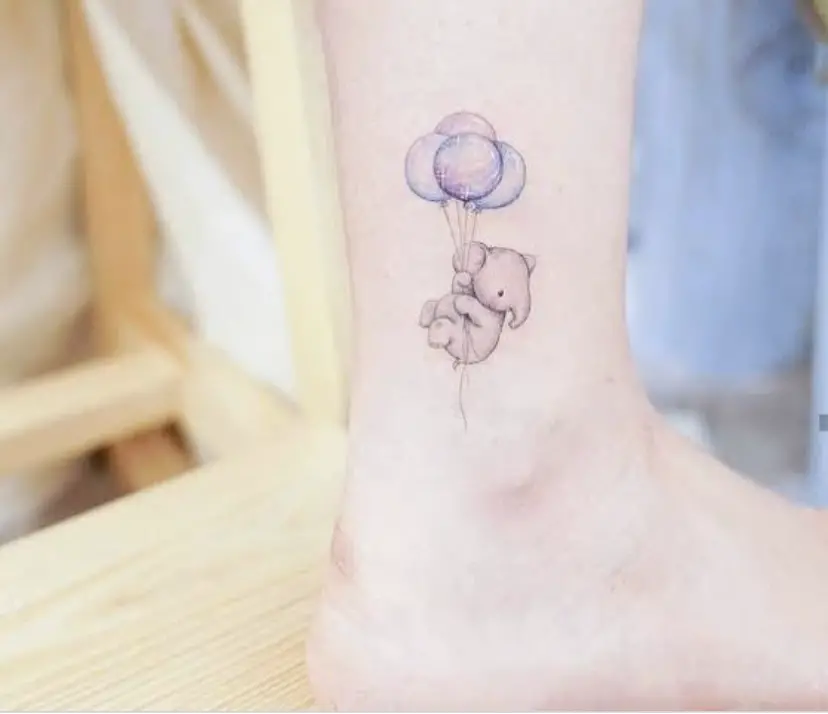 4. Family line design
What better way to show your love for elephants than drawing a bunch of them on your skin. It features the father elephants as the leader and protector of the family, the mother as the guide and caregiver, and you also have the children in between the both of them in a protective space of love.
This design can be used to represent your family and the love you share.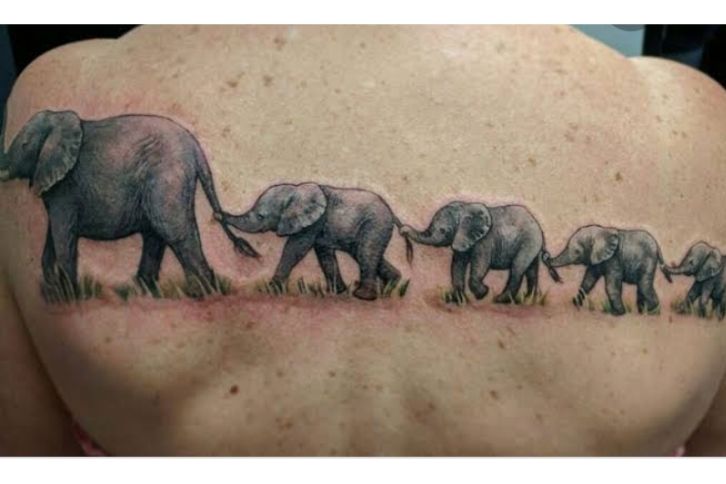 5. Simple elephant outline
A graceful and minimalist tattoo you can get is a simple elephant tattoo or just the outline without much detailing. Elephant designs do not have to be elaborate to pass your message. The simplified look is a style that you can rock on any body part.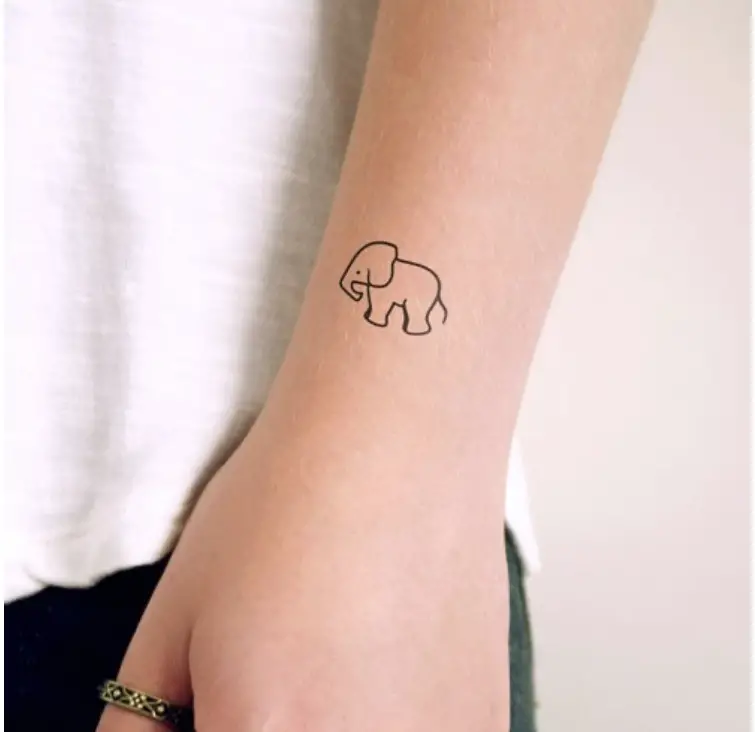 6. Mandala elephant tattoo
A tribal mandala tattoo with an intricate elephant-infused design is a great tattoo idea. They hold several spiritual significances, as an elephant designed this way is said to be sacred and divine.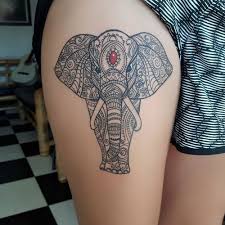 Asides from that, when drawn with a flower as the background, they give an artistic feel to the ancient tribal tattoo. This is a design that will turn heads for sure if placed on a visible part of the body.
7. Circus elephant tattoos
A cool way to add colors to elephant tattoo design is dressing it up circus style. Pass the message of fun and happiness with this vibrant tattoo addition. There is also a way to pay homage to the elephants used in circus performances.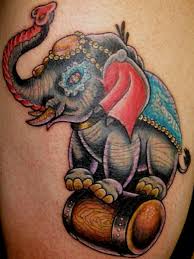 8. Elephant flower clutch
An elephant holding a lotus flower holds meaning for Buddhists as it foretold the birth of Buddha. Different variations with any flower of choice can be tattooed. It will subtly depict your love for nature.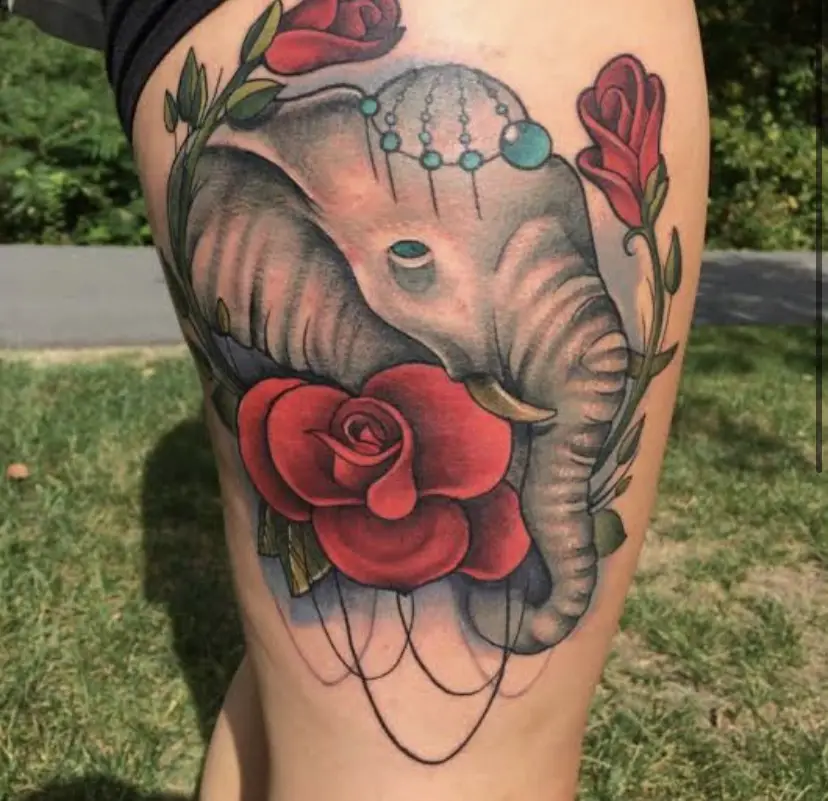 9. Tribal elephant tattoo
Elephants are a great animal to pick if you want tribal style designs. This regal animal comes to life when drawn with striking tribal patterns on the body. They are used to identify with cultures and beliefs. Draw with black ink to get the full effect of this tattoo design.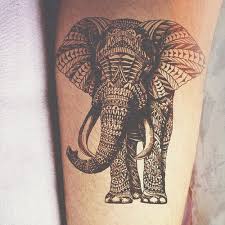 10. Ornate multicolored design
This is a design where the elephant is inked with various patterns, shapes, and colors to create a unique and detailed design. They can be customized so they carry your favorite things, with a suited color theme. It represents positive vibes, prosperity, growth, and brightness.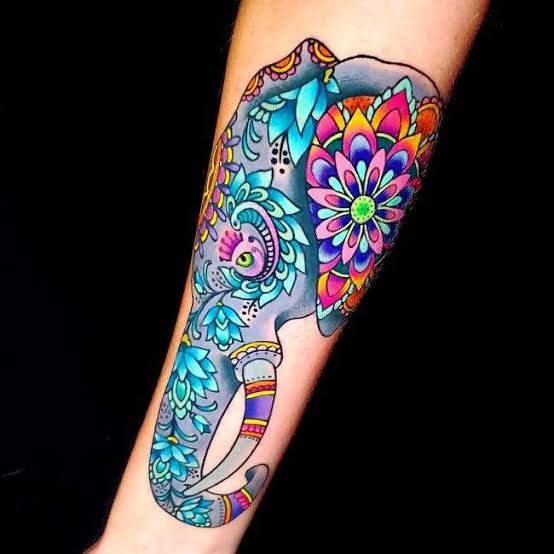 These ideas are a great excuse to get a large tattoo that will cover a broad portion of the body if you are set on mimicking the size of the animal. You can also choose to go small and detailed. The beauty of these admired gentle giants will be evident no matter the size.
The animal-inspired tattoo trend has nothing on elephants. Choose a design that speaks to you—the beauty and strong meaning are unique to each design.
Sure, elephant tattoos are beautiful, but if you want your tattoo to come out looking great then choose a professional tattoo artist with a creative mind that will add the perfect inked art to your skin.