People are born with different hair shades and colors – some lighter than others – but this doesn't mean you cannot get the honey blonde colour of your dreams, thanks to dyes and bleaches. Going blonde from a darker hair colour is a journey you must be certain you want to make as this involves chemicals getting into your hair and constant maintenance on your part.
You don't necessarily have to visit the salon to achieve the honey blonde hair colour you want, you can do this at home by yourself with the comprehensive guide below.
Before you begin your honey blonde hair process, you need to take into account the colour of your hair and the texture as this will determine how much product you should apply to your hair and the length of time the product should sit in your hair before its time to wash it off.
Also, if you have damaged hair, you shouldn't attempt to bleach or add any sort of chemical to the hair as this might cause more harm.
If your hair is naturally light, you might need to skip the bleaching process and move to the next.
To begin your honey blonde dyeing process at home if you have dark hair, you need to bleach your hair to a lighter shade before applying your dye. If you decide to apply your honey blonde dye to dark hair that is not bleached, you will not achieve your desired colour and you will have wasted the dye product.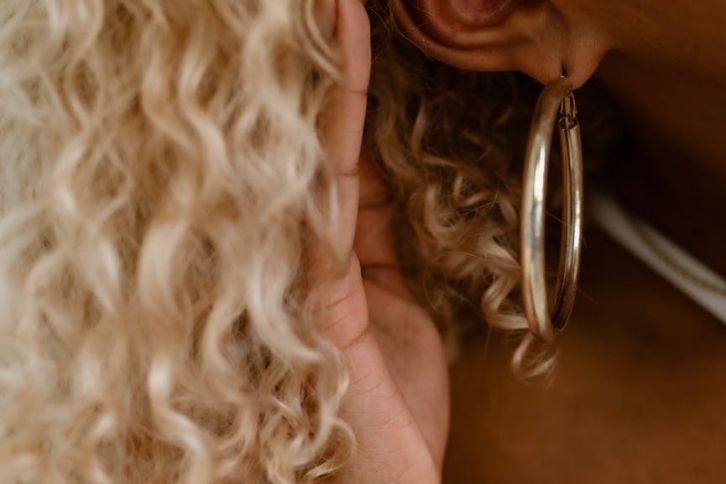 What is Hair Bleach?
The bleach used for lightening hair is different from the one you use in washing your toilet. Hydrogen peroxide is the most used bleaching agent when it comes to lifting and lightening hair colour; it penetrates your hair shaft to remove whatever colour is in there in a permanent process.
Like regular household bleach, hydrogen peroxide is toxic and must be used cautiously. And yes, it damages your hair which is why your hair needs to be in good condition before, during, and after the process.
Do I Need To Bleach My Hair?
As said earlier, you only need to apply bleach to your hair to attain the honey blonde color if your hair is dark. To attain the perfect base to apply your honey blonde dye, you might need to bleach your hair more than once to get to the level you require. Remember, more bleaching means more damage is done to your hair, space out the bleaching sessions.
The Bleaching Process
The items you will need for your bleaching process are bleach powder and developer (We recommend the L'Oreal Colorista Effects Bleach Lightening Kit), purple shampoo and conditioner, plastic gloves, conditioning after-treatment, comb applicator, an old towel to protect your cloth, petroleum jelly for your hairline and ears, and some hair clips.
Follow the instructions for mixing the bleach in the kit, apply the petroleum jelly to your hairline and ensure to do a strand test before applying to your entire hair.
After applying the bleach, cover your hair with a shower cap and leave the bleach in for fifteen to twenty minutes. Wash off the bleach completely from your hair before applying purple shampoo and conditioner to remove brassiness from your hair.
Your hair should be stripped of the dark colour and ready to take the honey blonde dye. If some part of your hair is still dark, you might need to reapply the bleach – it doesn't have to be the same day.
Colouring Your Hair To Honey Blonde
After bleaching, you need to apply the honey blonde dye to your hair. There are so many honey blonde hair dyes in the market but we recommend Creme of Nature Exotic Shine Color Honey Blonde or L'Oréal Paris Casting Crème Gloss Sweet Honey Blonde. The kit comes with dye and developer but you might need to add a little more developer from the one you used in bleaching.
Before you begin, apply petroleum jelly to your ear and hairline. Apply the dye in sections to your hair after which you cover with a shower cap and leave to sit in for twenty minutes.
After twenty minutes, wash off the dye, apply purple shampoo and conditioner, rinse off, then apply a deep conditioning treatment to revitalize your hair. After washing off your deep conditioning treatment, your hair should be the honey blonde color you wanted.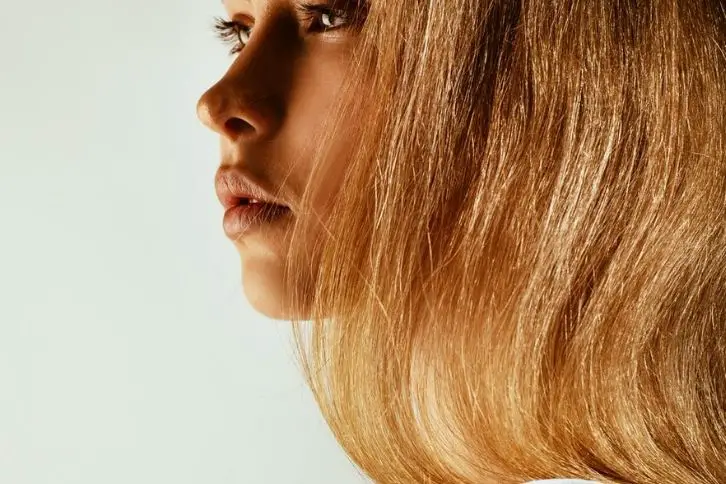 Honey Blonde Hair Aftercare
After attaining the honey blonde look you want, ensure you deep condition your hair once a week. Also, moisturize your hair often and apply a leave-in conditioner to help restore your hair.
During this period, your hair is fragile and prone to breakage and split ends for a couple of weeks.
You should also wash your hair with purple shampoo and conditioner once in two weeks to prevent brassiness and to keep your honey blonde color sparkling.