See 5 curvy girl inspiration looks from Danielle Brooks of Orange Is the New Black to get your looks in order this season.
Danielle Brooks is an American actress and singer who got into theatre productions after graduating from Julliard School. She knew her big break had arrived when she was cast for the role of Tasha " Taystee" Jefferson in the Netflix television series Orange Is the New Black.
Her debut in Broadway as Sofia in 2015 musical The Color Purple earned her a Grammy Award for the Best Musical Theatre Album and nomination for the Tony Awards Best Featured Actress in a Musical. The good notices for her brilliant performance were pivotal for another role in upcoming August Wilson's The Piano Lesson Broadway revival in 2022.
Danielle has several awards under her belt, including a Screen Actors Guild Award for her role in Orange Is The New Black. While her acting career is nothing short of impressive, our focus is on her fashion choices and being a voice on body positivity.
Since her runway debut for Christian Siriano x Lane Bryant's spring 2016, her role in curvy girl fashion became undisputed. Using her platform on social media, Danielle Brooks has promoted the #voiceofthecurves hashtag.
Also, she collaborated with Universal Standard to make clothes available for plus-size women up to size 28. I have decided to make Danielle our fashion muse for this article with these five looks that celebrate curves.
Related article: Top 10 Jill Scott fashion styles for curvy girls.
1. The sweater dress by Danielle Brooks
Brooks created a sweater to transition into fall and winter that flatters the curves. The body con dress is a staple piece for every wardrobe and is updated with a cape neckline that doubles for extra warmth. The actress says you can wear it off-shoulder and as a chic hoodie.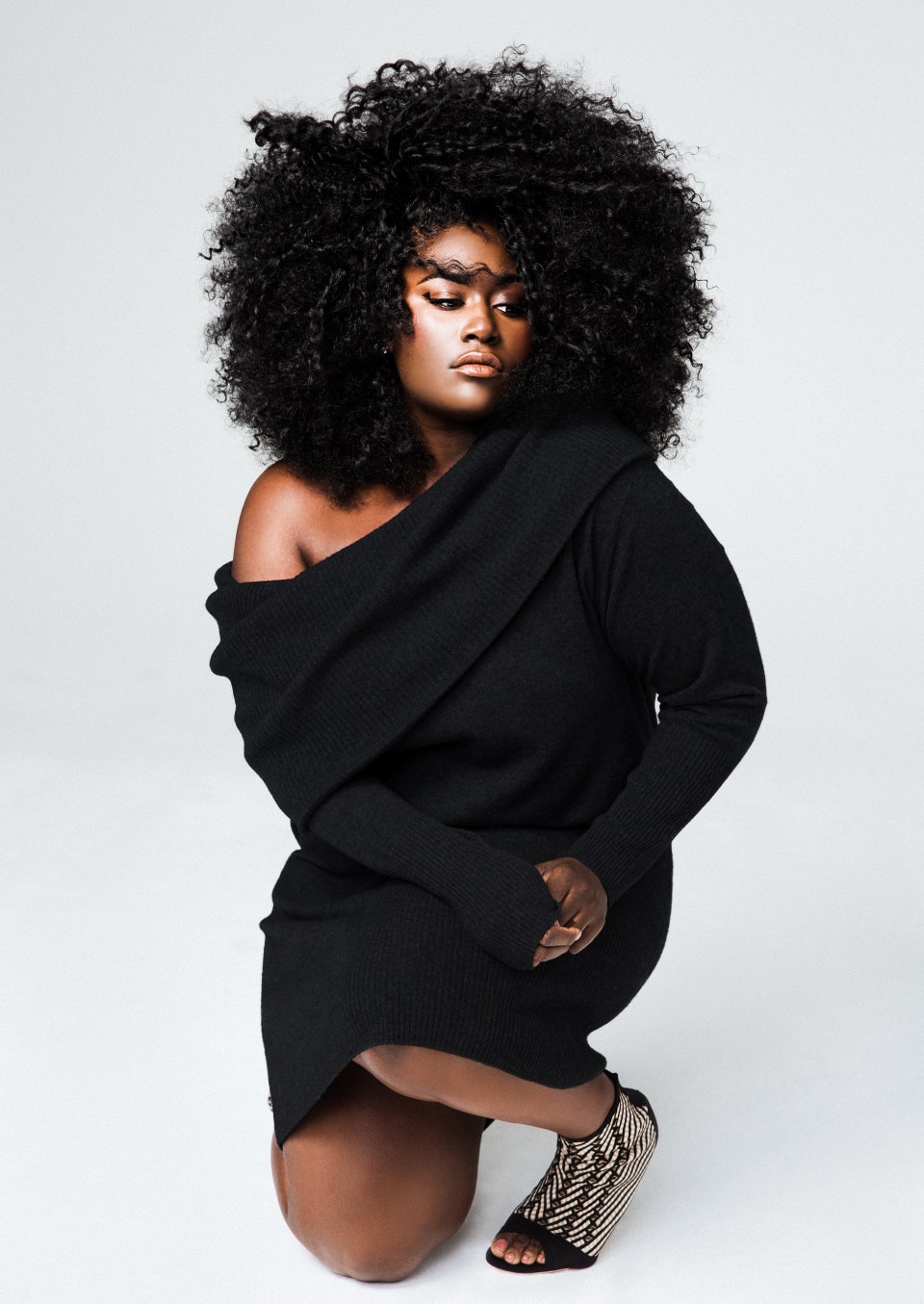 You can dress it down with simple flats or sneakers, or elevate it with heels. The black color means you can easily style the dress with other vibrant colors. Also, the dress is available in neutrals, for versatile styling options.
2. Curvy girl overalls
The ideas for this apparel originated from a time when Danielle Brooks could not find the perfect overall fits and had to seek solace in the men section. She designed this sleek black hardware look with the curvy frame in mind to take any woman from day to night looks.
From the actress herself, the overalls have the wow factor, to meet the style demands of the curvy bunch. Pair with simple tees to other dressy blouses to complement the overalls. It is an outfit you want the rock to laid-back outings.
3. Danielle Brooks  updated shirt-dress
As a person who appreciates the beauty and style of other women, Brooks got her inspiration after wishing she could rock the same dress shirt as the singer Solange Knowles. The shirt dress trend is ever a statement and comfy piece everyone should own.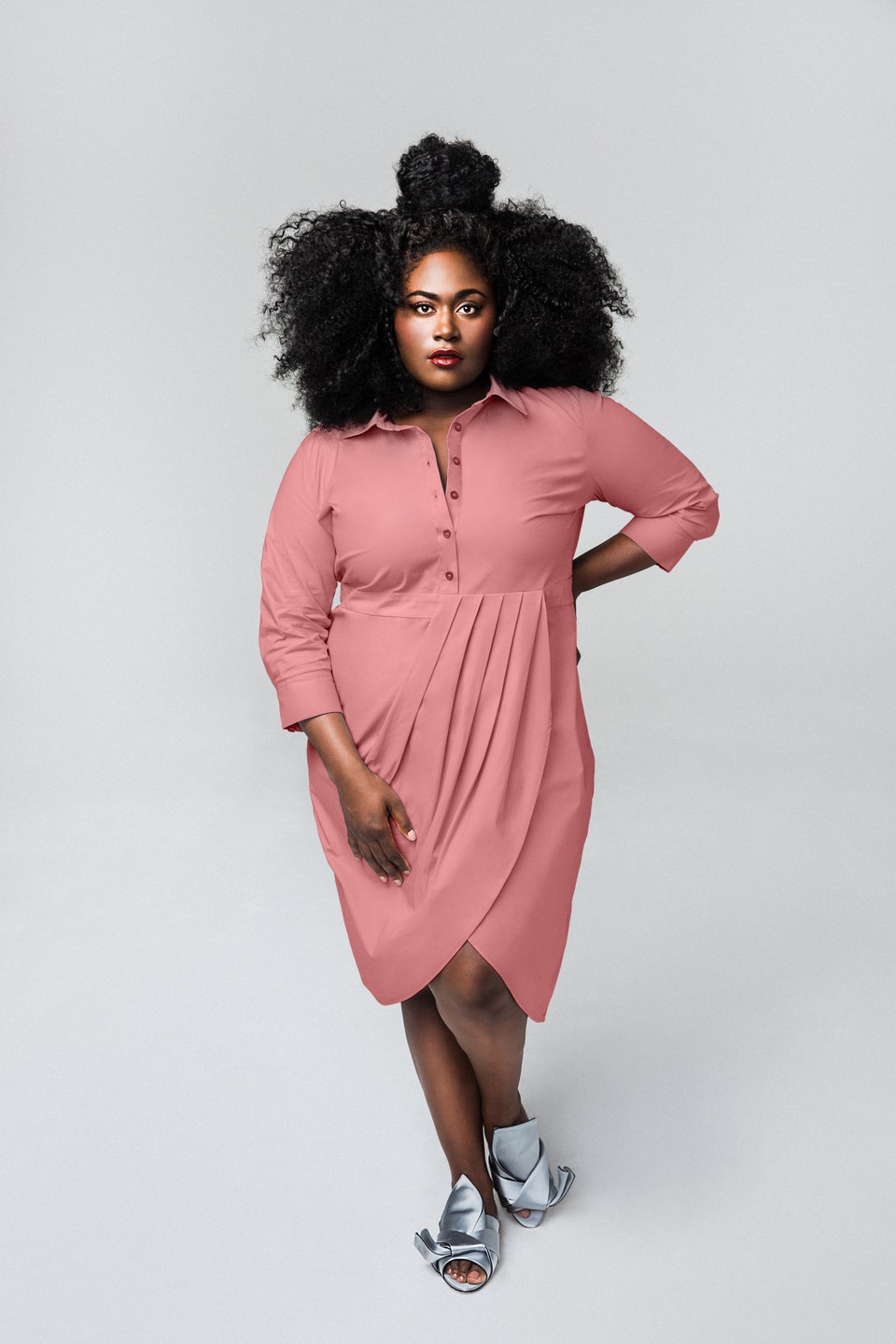 She has made sure curvy girls can get in on the trend with different color variations of this unique shirt dress. The pleated details make can easily make it your go-to outfit for casual to semi-formal occasions. While the mum of one styled hers with silver slippers, you can safely pair them with any footwear of choice.
4. The classic black dress
Danielle Brooks has tried to use any opportunity she has to celebrate curves while staying fashionable. So, she put effort into her looks, and this classic black dress is a great example. This piece is a posh wool elastane blend, with short sleeves that flatters the curves.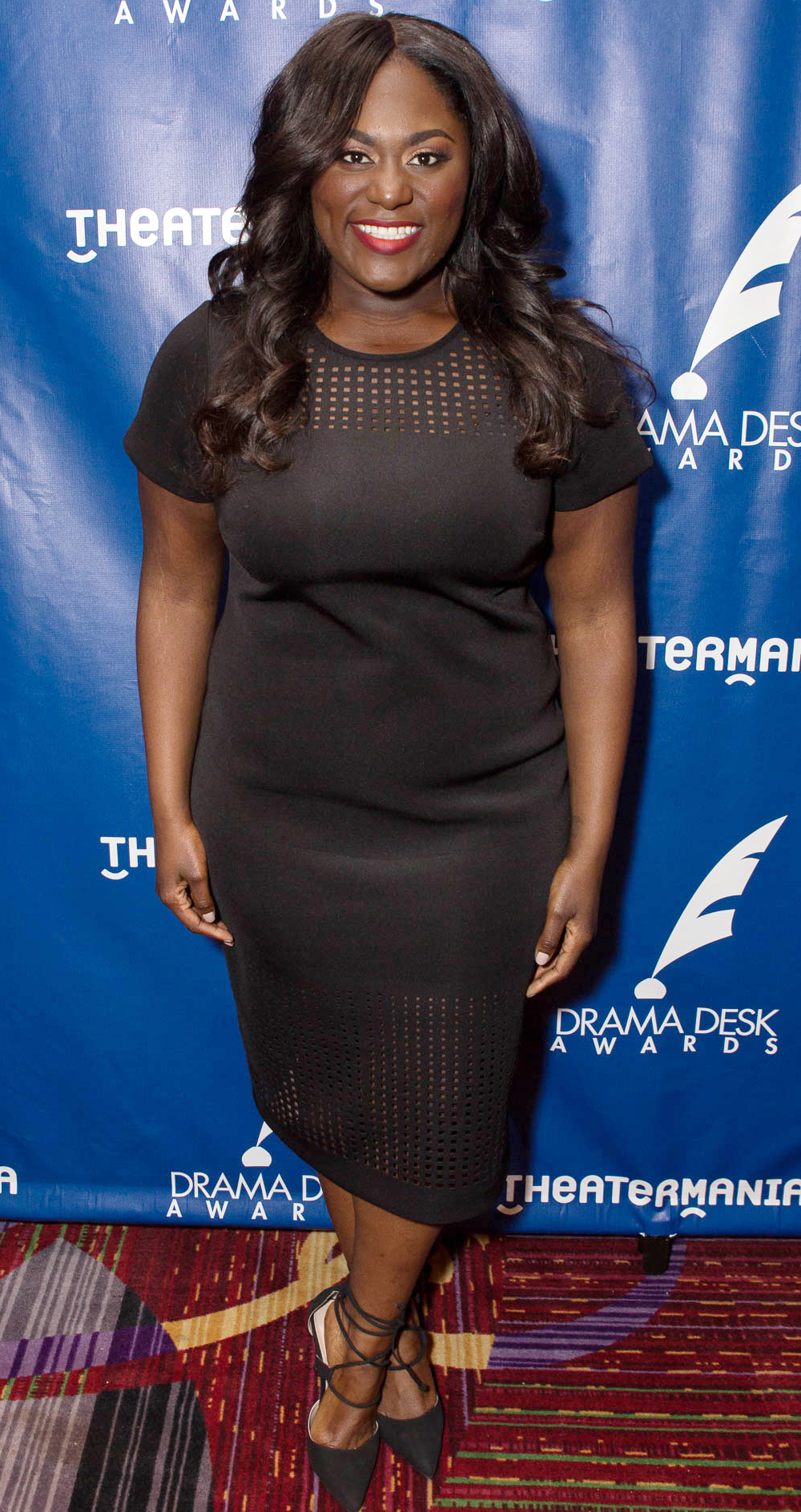 Most women with curves find it hard to get a perfect classic dress because it is never the right fit. The Orange Is The New Black star, advises to go with a pencil skirt style that skims your body rather than hugging the curves. Do not forget to wear the dress with great underwear, according to Brooks, it makes or breaks any look.
5. Bold prints on Danielle Brooks
The singer does not shy away from being the center of attention in a bold number. She likes to experiment with different prints and vibrant colors. Which is a great way to pass the message of being body positive, and also a better representation of curvy women.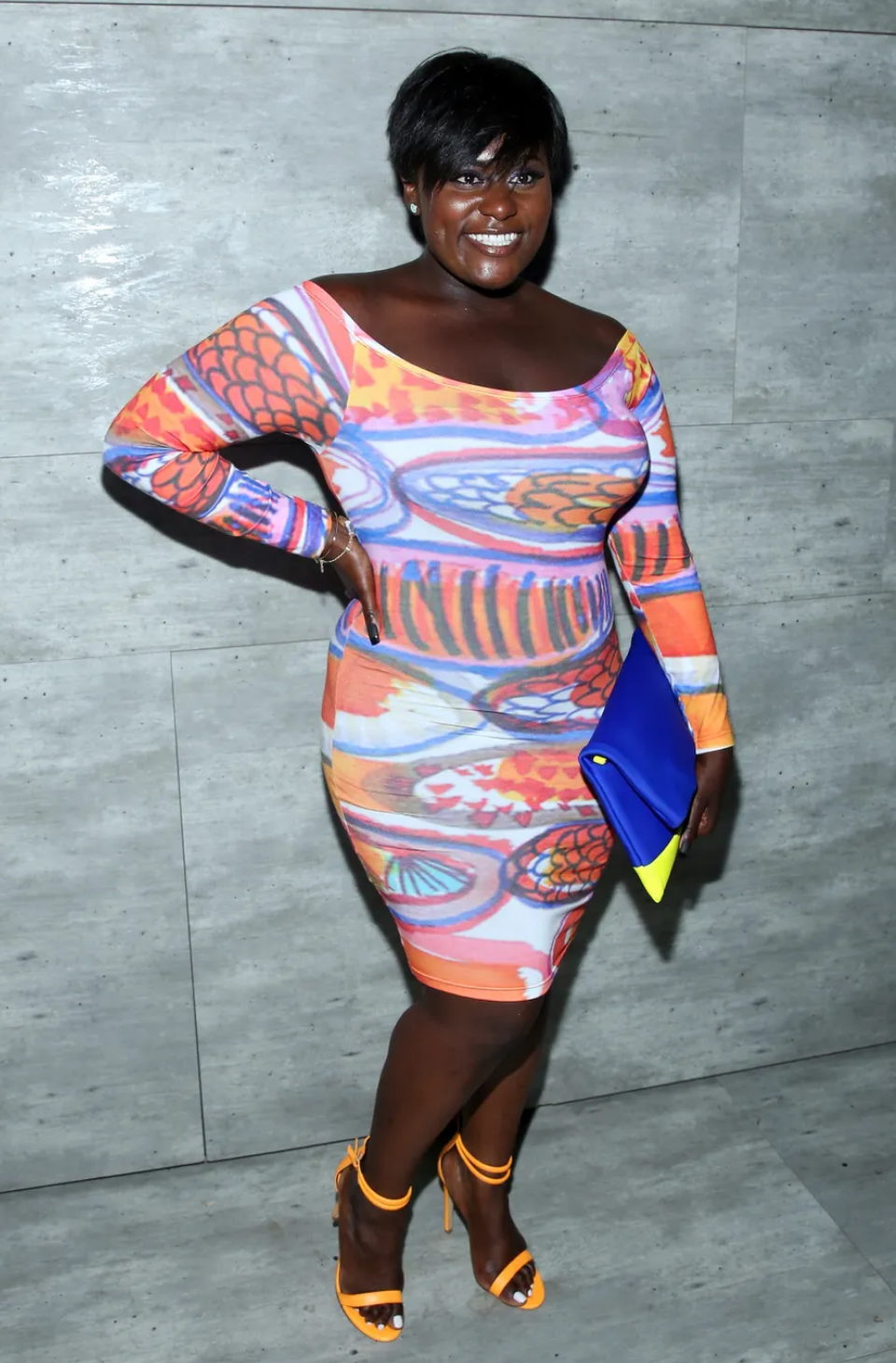 For the ultimate vibrant look, she donned a scuba print long-sleeved body dress, in orange, blue, and white colorways. She paired the look with a colorful blue and yellow clutch, and neon orange heeled sandals. Her short hair and stud earrings were a subtle attempt to tone down the look.
In summary, Danielle Brooks has proven that she is way more than being clad in orange coveralls with much more fashion inspo to share. Over the years even during pregnancy, her outfits have reflected the stylish and cool girl factor she gets going on.
While Brooks still infuses an afro-fusion vibe on different occasions, with hats and tribal prints. Anyone can get a style tip or two from the actress. As she is striving for a size-inclusive fashion for the mainstream. You may also like to read, 5 Unique Afro Hairstyles Inspirations By Viola Davis.