Generally speaking, we are humans and at some point in our lives, we can become obsessed over something or someone, which is why movies about obsession often center on this dark side of humans.
Obsession is a strong and extremely dangerous emotion if left unchecked; in this context, we are not referring to your addiction to a particular food or drink (which is also bad) but rather to the unhealthy and toxic thoughts you may be having about a person that is consuming you.
Being obsessed with someone means that you will go to any length to be with the person or near the person. Some of the things you would do can be extremely dangerous and harmful to other people, yourself, and the person you are obsessed with.
There are various movies out there on obsession but we will be sharing with you our top ten picks on movies about obsession.
Fatal attraction (1987)
In this movie, a married man's one-night infidelity comes back to haunt him and his family. Dan Gallagher (played by Michael Douglas), an accomplished layer, decided to have an affair with his colleague, Alex (played by Glenn Close) when his wife and kid were out of town.
Thinking it was only a weekend fling, Dan expected things to go back to normal but Alex wouldn't let go. She kept seeking him out and constantly calling him even after Dan told her there can be no future between them. How far will Alex go to get what she wants?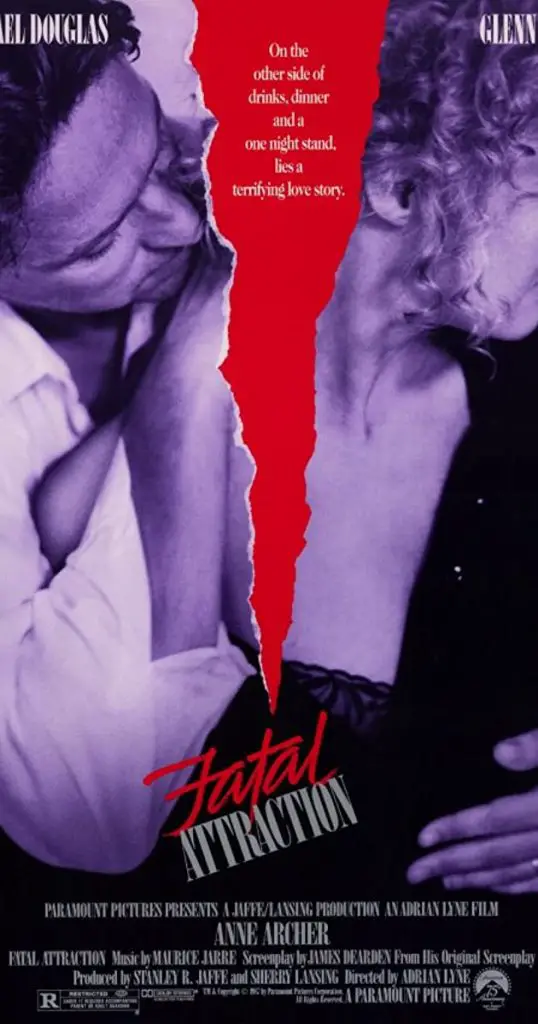 Single white female (1992)
This movie is about a single white woman who needed a roommate and got someone who became obsessed with her. Allison Jones (Played by Bridget Fonda) is a software designer in New York that recently broke up with her boyfriend and needed a roommate to help her get over her boyfriend. She put up an ad and interviewed a couple of people that turned out to be unsuitable. She finally picked Hedra Carlson (played by Jennifer Jason Leigh).
Hedy is not who she claims to be and would go to any lengths to execute her plans — even killing Allie.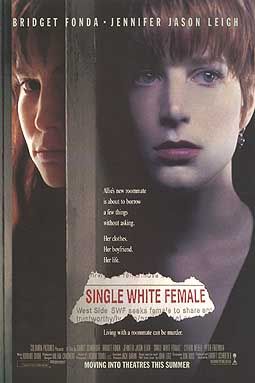 Fear (1996)
In this movie, a sixteen-year-old girl's dream of meeting her prince charming turns into something dark after she met a man at a rave party. Nicole Walker (played by Reese Witherspoon) is a young girl who met older, handsome, charming, bad boy David (played by Mark Wahlberg) at a rave party she attended with her friend Margot. Everything seemed fine and they became a couple.
She got to see a dark side of David after giving herself to him out of love. David became a jealous and possessive lover that did not want to see anyone around Nicole and was ready to do anything to keep her.
Obsessed (2009)
In Obsessed, the marriage and career of Derek, a successful asset manager (played by Idris Elba) is put on the line when a temp worker in his office starts stalking him and wouldn't give up. The life of his beautiful wife (played by Beyonce) and son were also on the line.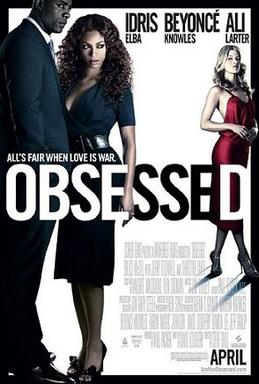 Black swan (2010)
In this movie, Nina Sayers (played by Natalie Portman) is a ballerina who is completely consumed with dance and aspires to become the lead dancer. She gets her chance when Swan Lake needs a lead ballerina and Nina fits a part of the criteria required.
Her new role becomes threatened when a new dancer "Lily" (played by Kunis) that fits the other criteria of the lead ballerina showed up.

Gone Girl (2014)
A big magazine writer Nick Dunne (played by Ben Affleck) from a small town reports the disappearance of his wife Amy (played by Rosamund Pike) on their fifth wedding anniversary. Nick portrays a perfect and blissful union.
Something is off though about his character and he soon begins to crumble under the pressure of the police and growing media frenzy. Could Nick have killed his wife for her substantial trust fund?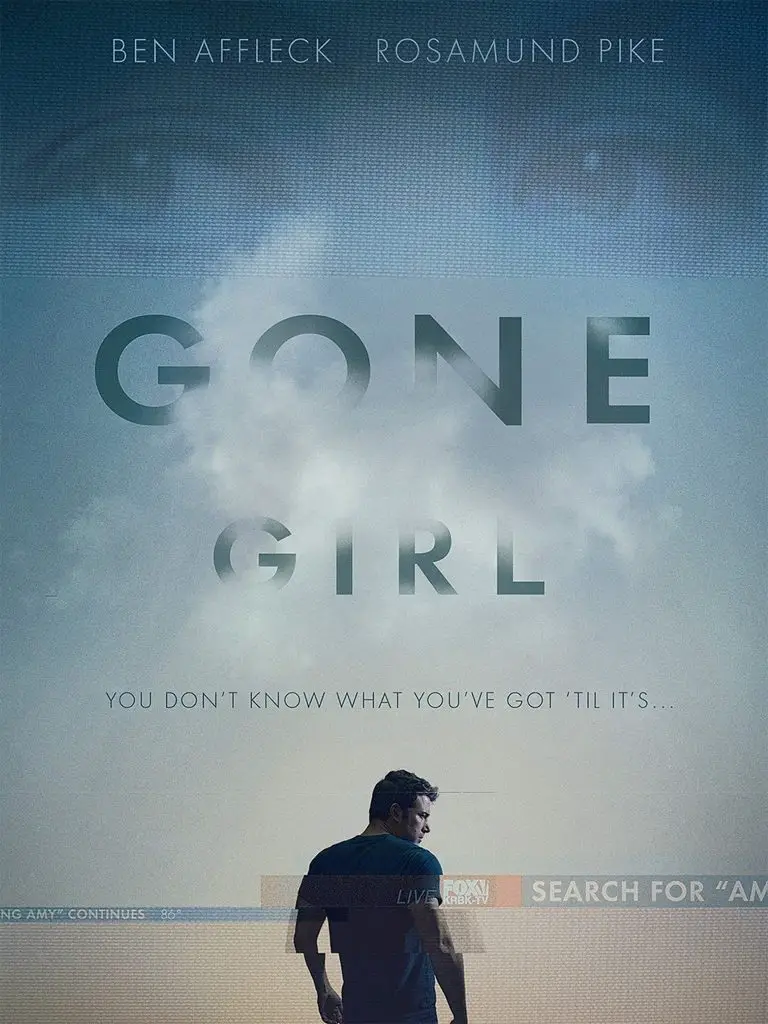 Fifty shades of grey (2015)
The movie is about a university student Anastasia Steele (played by Dakota Johnson ) who started dating a troubled and sociopathic billionaire Christian Grey (played by Jamie Dornan) who she met during an interview for the college newspaper.
Anastasia soon uncovers Christian's troubled past and realizes that he is bad for her. Christian on the other hand is not ready to let go.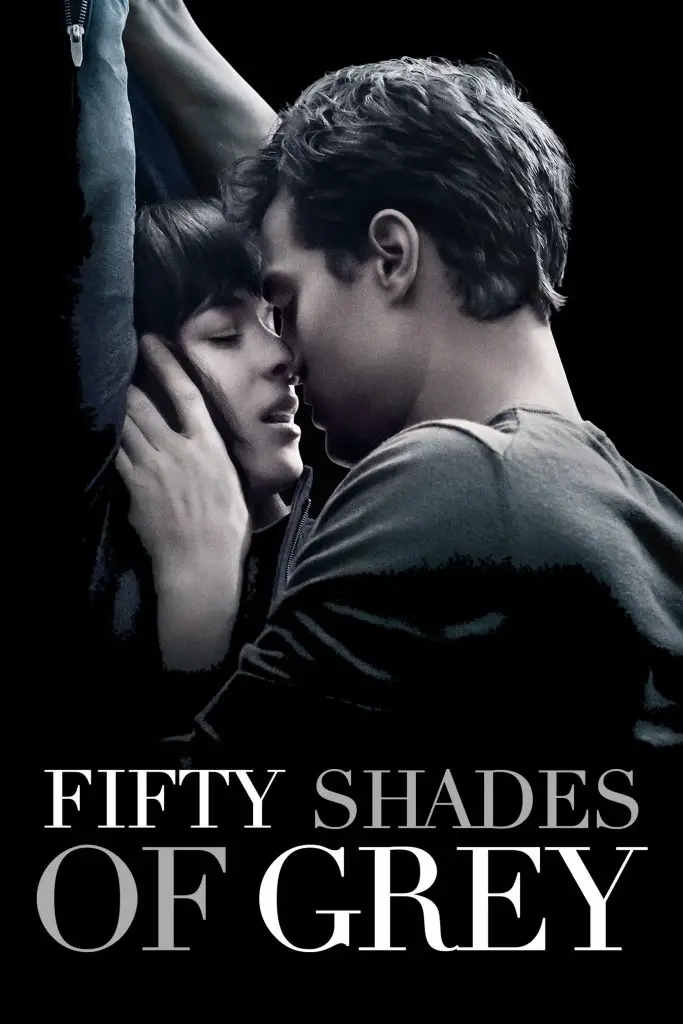 The perfect guy (2015)
Not long after breaking up with her boyfriend, successful lobbyist Leah Vaughn (played by Sanaa Lathan) begins a passionate relationship with gorgeous stranger Carter Duncan (played by Michael Ealy). When her former boyfriend shows up and tried to make things work, Carter goes crazy and obsessive about her.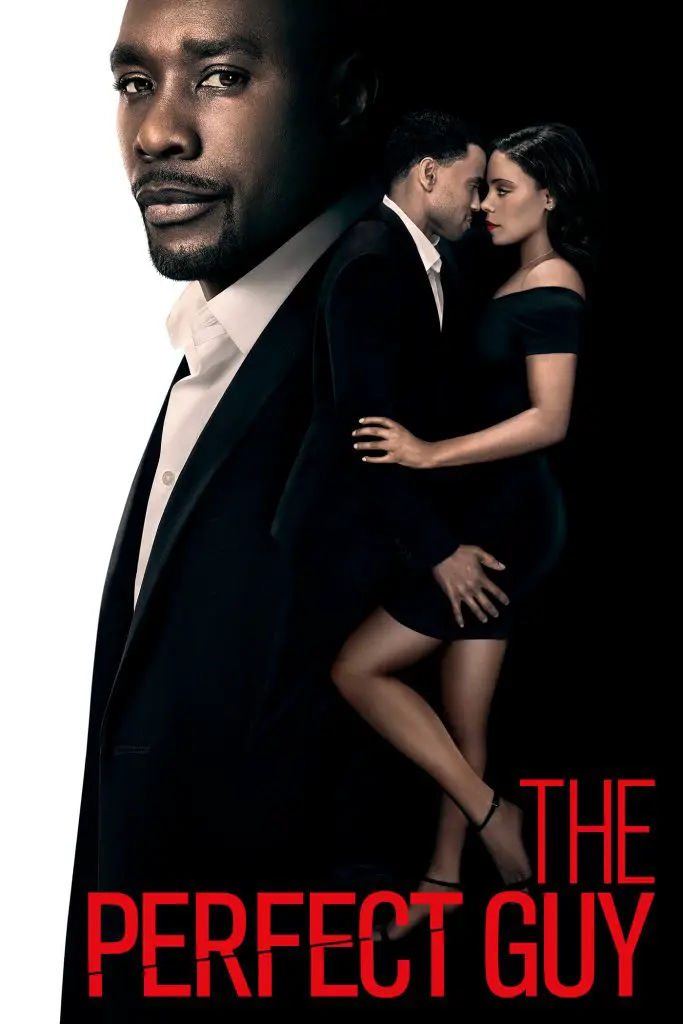 The girl on the train (2016)
The girl on the train is a story about a divorcee Rachael Watson (played by Emily Blunt) who commutes to work via a train that passes through her old house where her ex-husband currently lives with his new wife and child.
To reduce the ache she feels, she decided to watch another couple from the train (instead of her ex-husband) living in that same neighborhood that she assumes to have a great life. The day she found the wife of the supposed perfect couple kissing another man, she decided to talk with the woman and things went south from there.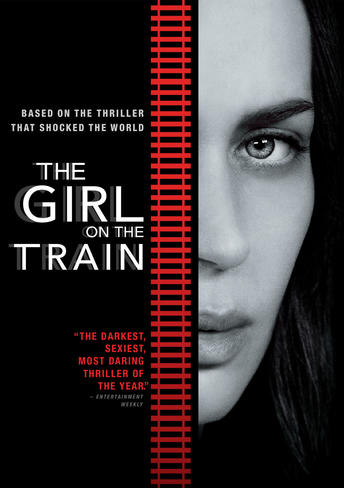 365 days (2020)
Laura Biel (played by Anna Maria Sieklucka) is a successful sales director that traveled to Sicily to save her relationship. She didn't expect to be kidnapped by the Sicilian Mafia boss who has been obsessed with finding her. He gave her 365 days to fall in love with him.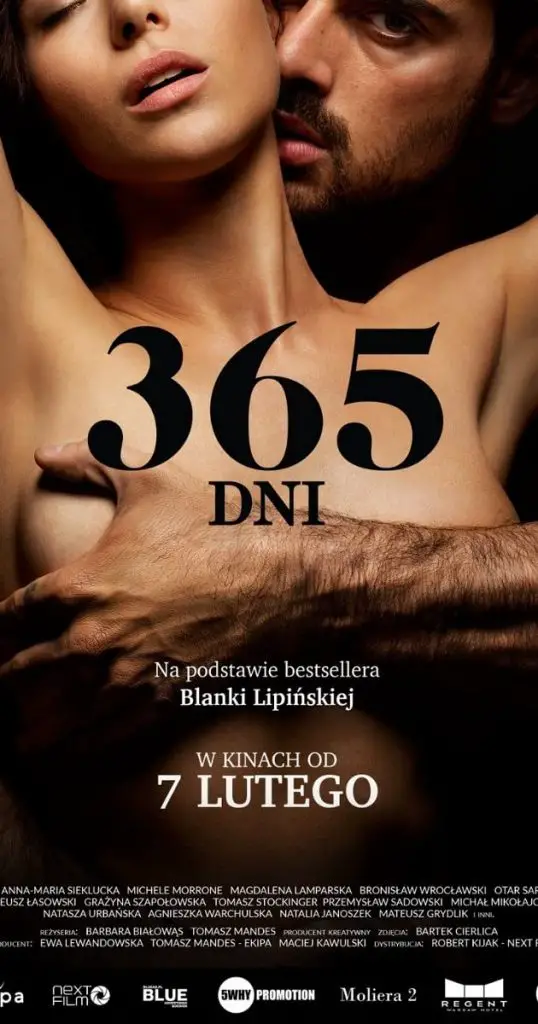 Here are our selections on movies about obsession, we hope you become obsessed with the pick. Which will you be watching first?