Full coverage makeup is great but there is no guarantee that it will stay on when you sweat. That's where the waterproof foundation comes in. Such formulas are made to cover your face like a thin film because they are wax-based in order to shield the face from moisture like water, and sweat.
Since they are made with high polymers such as isopropyl, they stick to the face and may be hard to remove. Products such as these are not recommended for people that are prone to acne unless they are dedicated to their facial care routine.
Waterproof foundation is preferred in the summer, since getting wet is always on the agenda. On the other hand, maybe you sweat a lot if any occasion requires a flawless wet-proof face. These hot picks below will get you through it.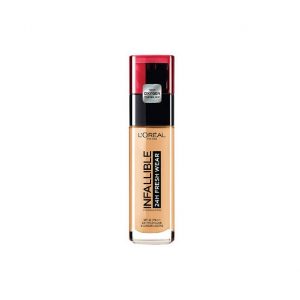 This is a long-lasting wear with amazing full coverage that will take through any wet situation. You would think that a formula that promises a 24-hour stay will be cakey, but this L'Oreal product is breathable. This means it blends seamlessly on the face, especially since it comes in a wide range of shades. This means that everyone can snag a matching tone for their skin.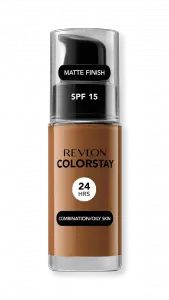 This liquid waterproof formula does everything for medium coverage and protection. The oil-free matte base will leave you with a smooth finish. The many shades it comes in makes finding a matching shade easy to find. This foundation is infused with sunscreen so it will also shield you from the sun. A little warning fragrance might be overpowering for some.
This is a new formula that is packed with ingredients to protect your face and absorbs loose oil for a fresh-looking face. It also contains SPF 40, which is a bonus sunscreen protection for the affordable price range. It lives up to its promise with a matte cream finish that will cover all blemishes.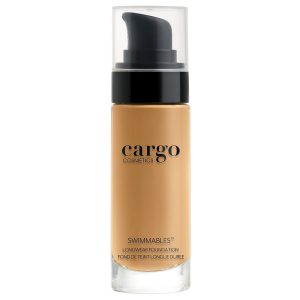 As the name implies, you can wear this foundation to go swimming, because it does not wash off. The formula leaves a fresh finish since it's lightweight with buildable coverage. When you apply it, make sure to blend in very well to achieve a fresh-looking face.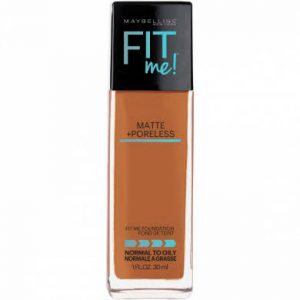 One makeup treasure you can find in a drugstore is this Maybelline fit me foundation. It blends out any fine line with its natural satin finish. This keeps your face looking amazing with a wonderful ability to withstand sweat and still stay flawless.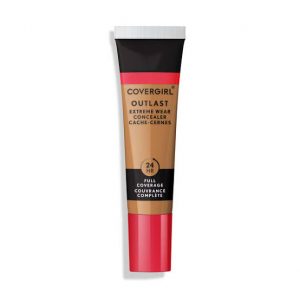 This cruelty-free product is the best budget-friendly waterproof foundation a girl can own. It has staying power that will not transfer on any surface. It is also one of the best products for humid weather since it is sweat-proof. Covergirl ensures the gentle formula won't clog your pores even if you wear it all day.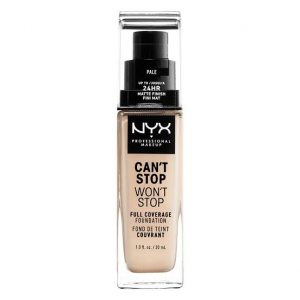 NYX comes with yet another super matte foundation that will stay in place all day since it locks in sweat and oils. You can go for hours without needing to retouch your makeup. It also ensures buildable coverage so all your dark spots stay hidden.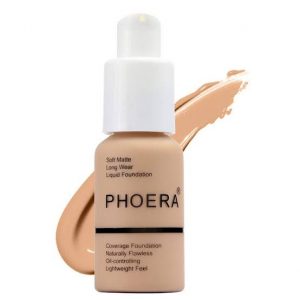 Lightweight and easy blending, make this soft matte foundation a top choice for all your makeup needs. It covers up all pigmentation with even shine-free results.
This formula also comes with a hydrating base to help blend out creasing caused by facial lines for a fresh and seamless finish.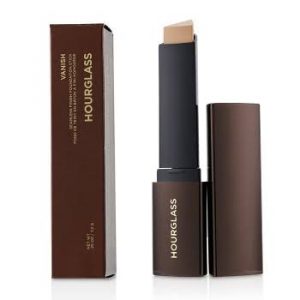 For smudge-proof makeup, the hourglass foundation stick is your best option. This product texture is so light, it leaves a powdery finish that keeps in all the sweat.
Hyperpigmentation and dark spots are no match for this foundation. The formula is a vegan base which means it is gentle and does not contain harmful ingredients like sulfate. For those that react to the fragrance of foundation, it's also fragrance-free.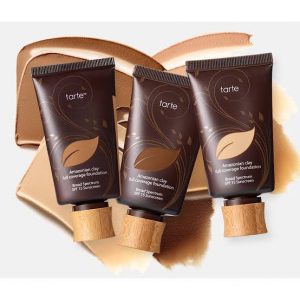 This Amazonia clay and vitamin-infused formula is hydrating to the skin while making your face resistant to water and sweat. The foundation also covers all blemishes without blocking your pores. The sunscreen and matte finish come as an added feature for a fair price point.
Waterproof formulas ensure your makeup stays on even when your face gets wet as a result of humid conditions or water. They do not run, smudge or melt, thus giving your face full coverage and making them worth every buy.
When you apply your foundation to reduce the sweating, press it in with clear loose power. It will not only mattify the face and enhance the ability of the foundation to stay in place all day.
After buying your waterproof formulas, invest in some good quality makeup remover that can remove them completely and is also gentle on the skin.