There are several ways one can get orgasms on the go, and vibrating panties, a unique mash-up of underwear and sex toy, are the most favored. Its discreetness ensures trilling pleasures wherever you may be; if you can handle the stimulation quietly.
Slipping on vibrating panties can also help build up sexual tension between partners. Additionally, it can be used during foreplay, with one partner holding the control. Whether you plan to use it solo, or plan to enjoy it with your partner, see the 10 best vibrating panties that will help you attain a sexual peak.
1. My secret Screaming O charged remote panty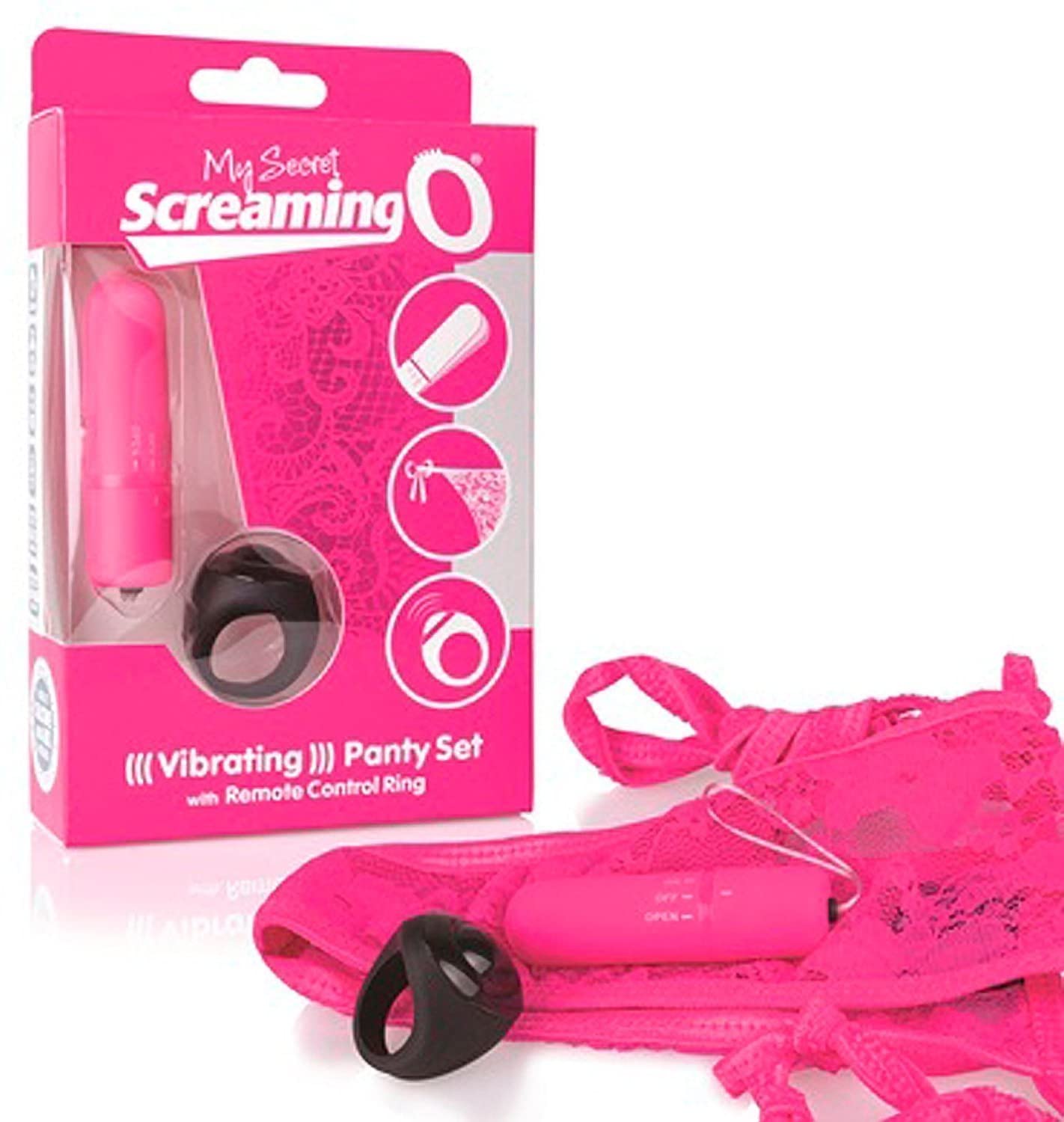 The panties are completed with a stylish remote-control ring you can wear up and about. And even make part of your outfit. So, you can easily turn up your pleasure whenever you want it.
2. Satisfier sexy secret panty vibrator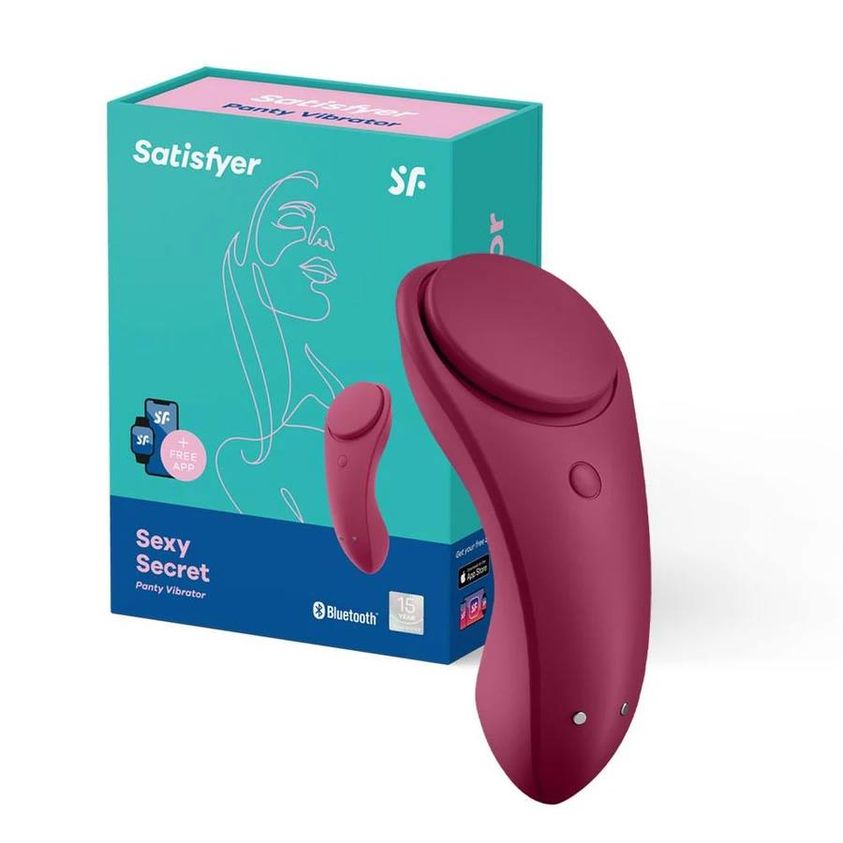 It is quite common to purchase vibrators without panties, and this sexy secret vibrator pairs well with all types of undies. This is made possible by the space magnet feature, which makes it attach to your panties.
An app controls the motion of the vibrator, with different settings to suit your desires as the small vibrator performs a noiseless stimulation to satisfy your pleasures just as the name suggests.
3. Lovense lush3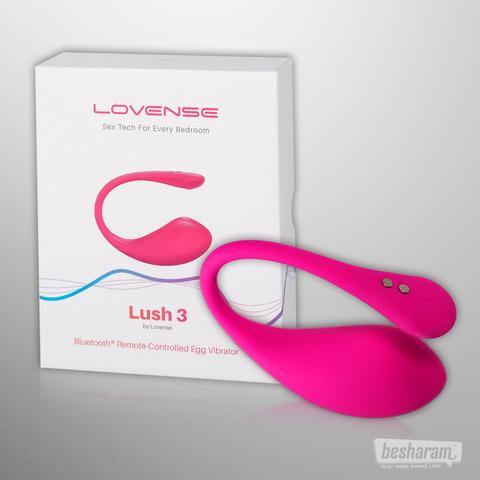 Get a throbbing stimulation with this lush 3 curved bullet vibrator. The curved nature ensures the vibrator stays in you and on the clit, to give a double effect of a pleasing feeling simultaneously.
It is an upgraded version from lovense with the same promise of pleasing you, which can be operated even at a far distance once connected to the app, with added sound activation features. At the same time, you enjoy the endless vibes that your vibrating panties will be giving.
4. CalExotics Lock-N-Play remote pulsating panty teaser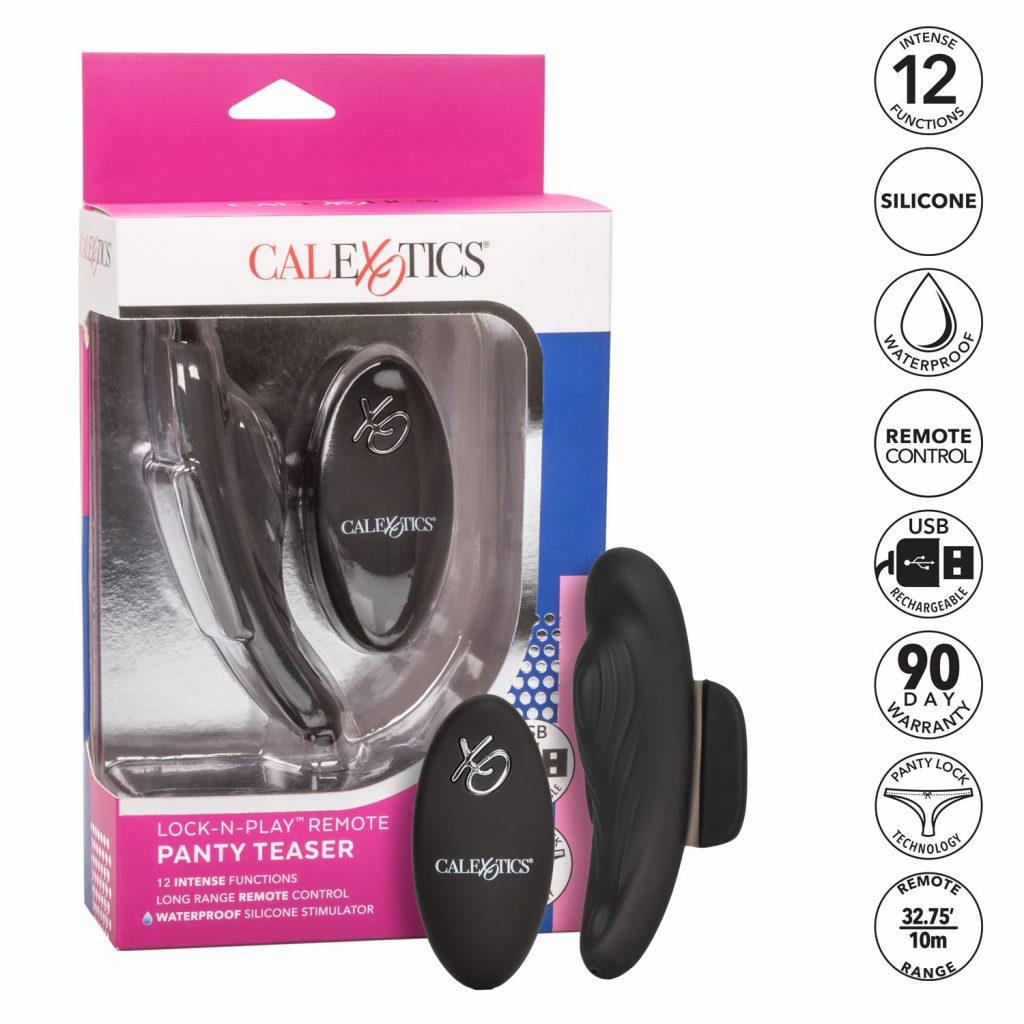 This panty vibrator boasts of satisfaction with its magnetic hold and wings to help it settle against your entire crotch securely. It uses a clever intelligence to save the settings, so you always have the right stimulation, rather than going through the twelve-pulsations option whenever you have to use the vibrator.
5. Lovetoy remote control bullet control vibrator panties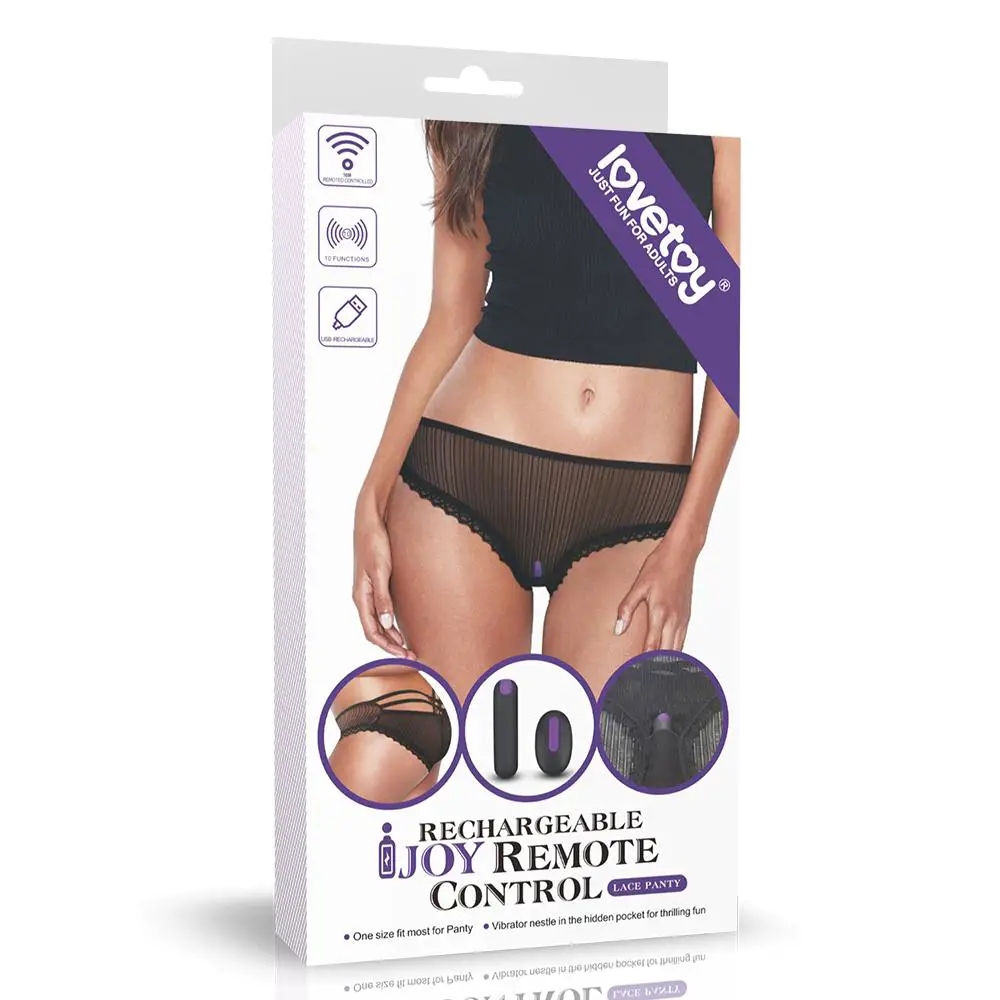 If you are in search of a powerful small-sized vibrator on undies, then this product from lovetoy might be the one. It settles of the clitoris to give mind-blowing orgasms because it is unlike the regular bullet vibrators. It is a favorite for newbies into the world of sex toys since it is easy to use to achieve pleasure.
6. We-vibe Moxie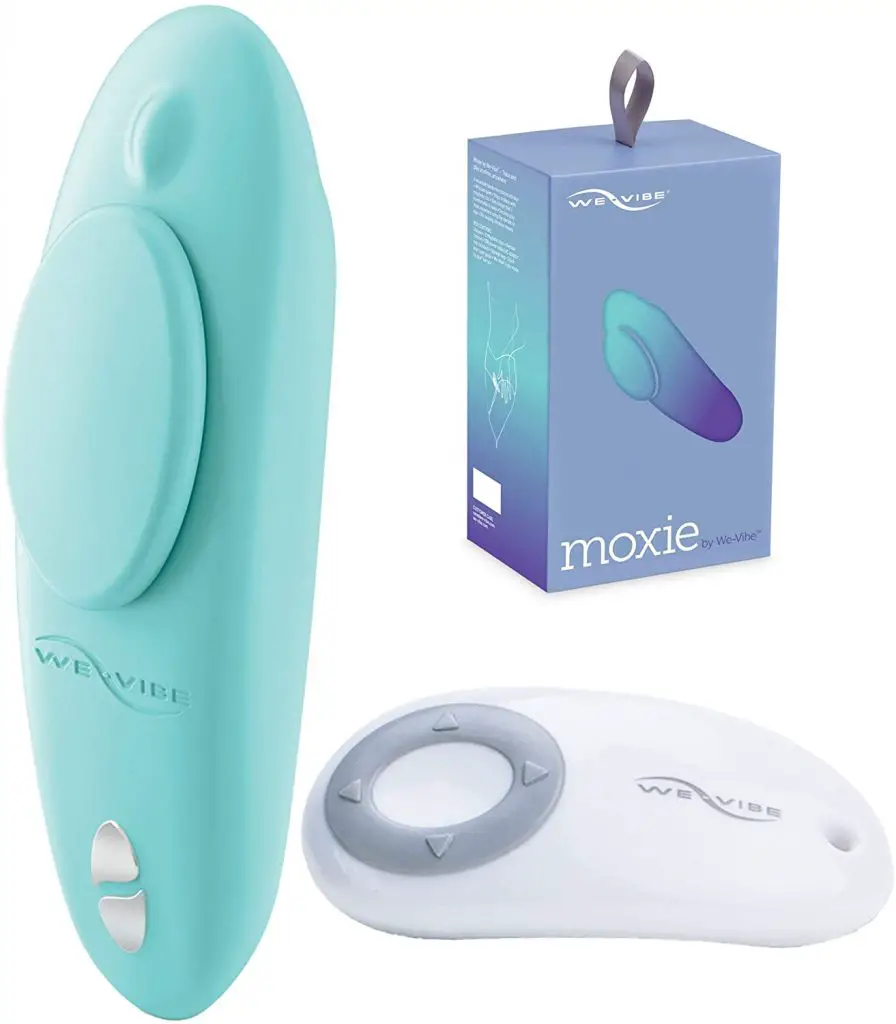 Enjoy an unlimited supply of orgasms with this minute and durable vibrator. They stick to your panties with a magnetic stronghold, that won't budge even if you are on the move. It is also ultra-silent, which means you can get your world rocked with its contoured shape, discreetly wherever you are.
Partners can enjoy the fun of controlling pleasure, by using the We-connect app to regulate the rhythmic stimulations of the vibrator.
7. Fifty shades of grey relentless vibrations remote control panties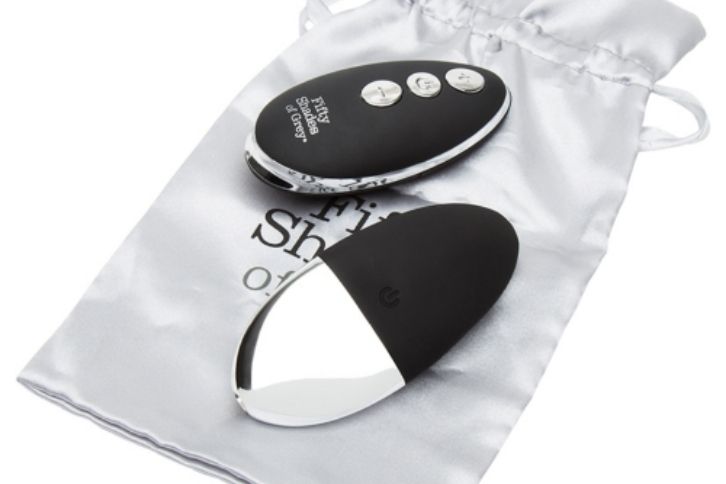 The movie fifty shades of grey shed the light on BDSM and the use of sex toys to chase sexual satisfaction. No surprise, a pleasure collection was launched in its honor. This relentless vibrator is a part of the collection, and it features a glossy finish with an upper rounded shape, to fit the folds of the body. You are bound to reach a mind-blowing orgasm with its vibration and intensity control feature.
8. Love rider vibrating panties with Dildo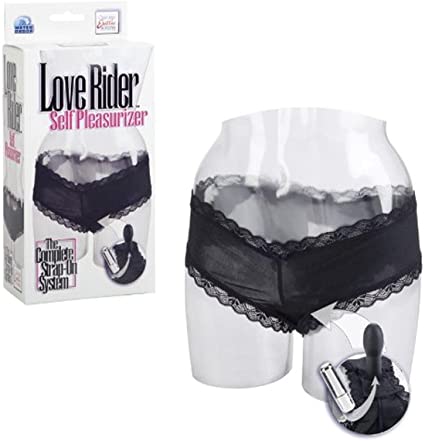 These universal-sized vibrating panties come with a vibrator and a dildo, for extra stimulation. The dildo has a rounded head like the real thing, and it is about 3 inches in length. You can use just the dildo or with a vibrator inserted if that is your jam. This combo hits all the right spots, that will have you moaning in pleasure.
9. Desire luxury remote control panty vibrator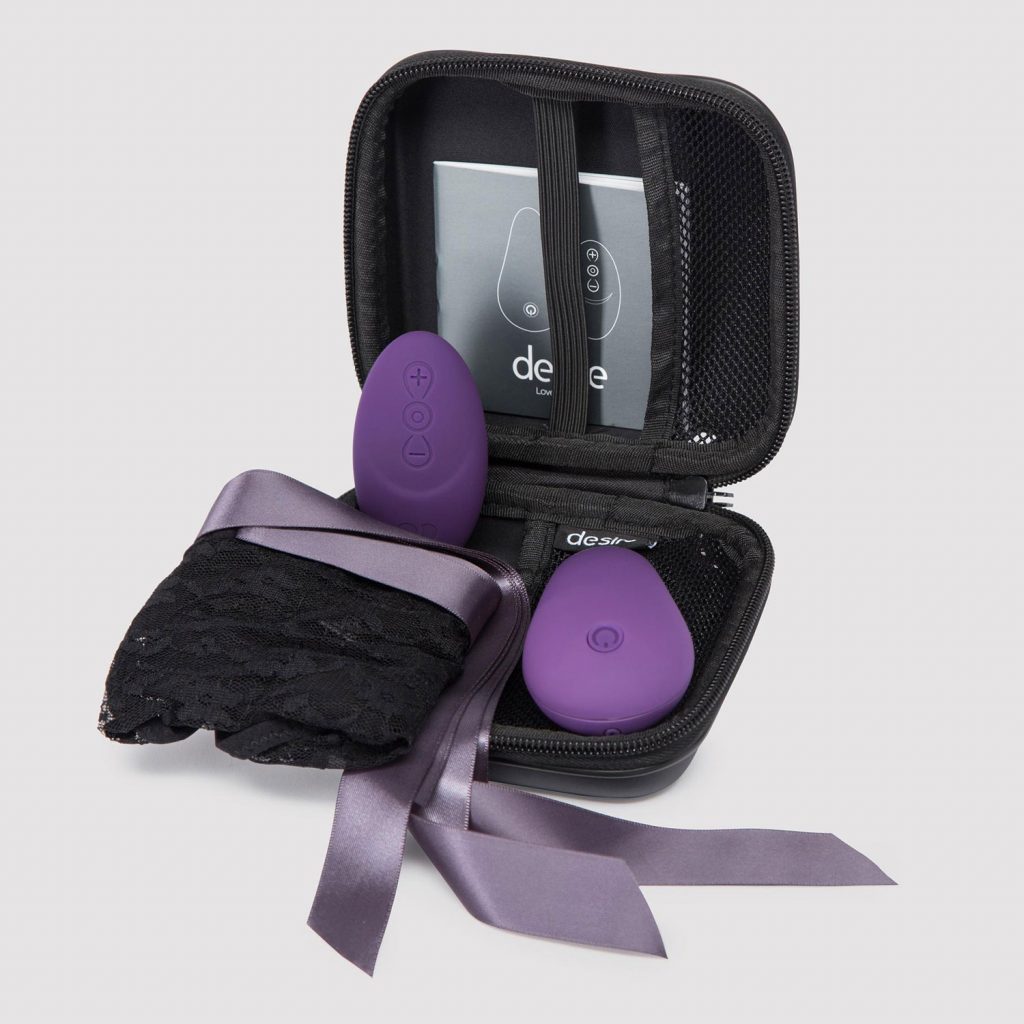 Slip-on sexy ribbon-tie sides panties with a rumbly vibrator. It comes with up to twelve pulsations speed. They are short-distance control with the intense pleasure you will be getting from it, you won't want to stay too far from the remote. The side ribbon ties are not just decorative for you to feel like a present, it is adjustable to ensure a snug fit of the panties on you.
10. LoveHoney hidden talent remote control panties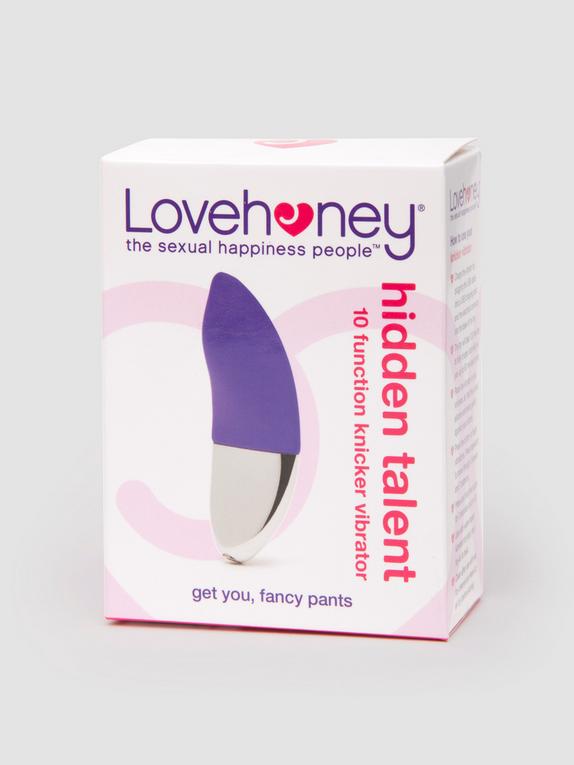 This ten-plus setting rhythmic experience vibrator is the one you should be getting for sexual satisfaction. It is curved shaped to stimulate the clit and other parts of the crotch at the same time. You can use it in versatile ways to find what suits you since it is lightweight and slim.
Vibrating panties are underwear designed with hidden pockets to house a vibrator. It can also be a small vibrator made to be attached to panties for sexual pleasures. While this selection will save you from being confused about which product to buy. Take note of the material used in making these products, as regards allergies, and the perfect size to help you stay comfy. Last, do not forget to care for your toys.