The weather can sometimes leave one feeling confused especially when it gets a little too hot for jackets but still, outerwear is required to wade off the slight chill. This is where a shacket comes in, which is a combination of a shirt and a jacket, as the name implies.
Like the beloved hybrid fashion such as coatigans, shackets are like oversized shirts sewn with thicker fabrics and adapted to look like jackets. They come in great colours and prints and are the perfect transition choice for fall and spring. Adding a few to your closet will add a pop to your layered clothes.
You will also save time thinking of perfect ways to style, as they are cute all by themselves. Nothing should stop you from rocking this trend, as we take a look at some great finds suitable for any woman.
1. Plaid shacket
The classic plaid shirts are elevated when made into shackets. They feature pockets in front, with large buttons to adorn them. Several designs are available from checks to patterned lines which can be fitted or oversized, the longer variations are cute too.
You can wear them with just about anything. To style, pair them with your everyday t-shirts and jeans, and wear some sneakers to achieve a casual look.

2. Denim variations
Denim has no rival in fashion for good reason. Update your wardrobe with blue, black, and colour pastel of boxy denim shackets.
Throw them over whatever you are wearing as they will go with almost any outfit—from denim on denim looks to dresses. This versatile piece will easily become your favourite layering choice.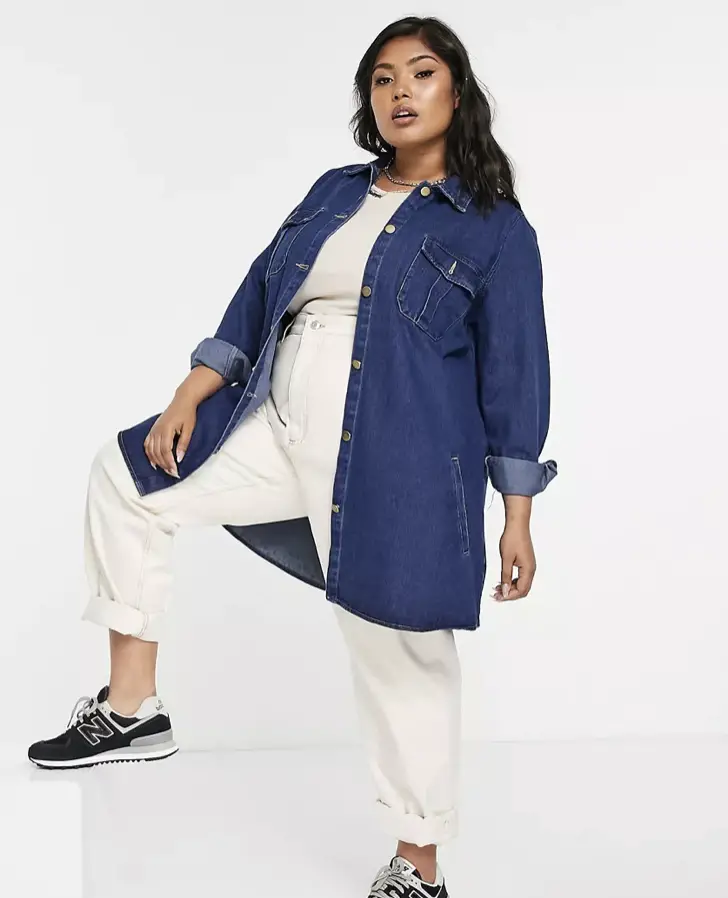 3. Fringed shackets
Stand out in fringe shackets as they are a unique take on the shacket trend. The fringes add a more detailed touch to the jacket. Shop for several colours to add a vibrant piece to your wardrobe.
You can wear them buttoned-down or open to show off your innerwear. There are many ways you can style them.
4. Quilted shackets
Quilts are so in right now, and with the many easy ways to style this textured shacket, you can safely dress up with them without looking off. The patterned feel makes them cosy to wear with all your shirts and jeans, which is something you don't want to pass up.
5. Faux Leather variations
Go luxurious with faux leather shackets for that effortless cool-girl look. They will add a spice of edginess to your outfit. Pair them with your tees and trousers, or be extra and wear them with leather pants to match.
You can also wear them over a slip dress as they are a perfect piece to go from day to night look ready.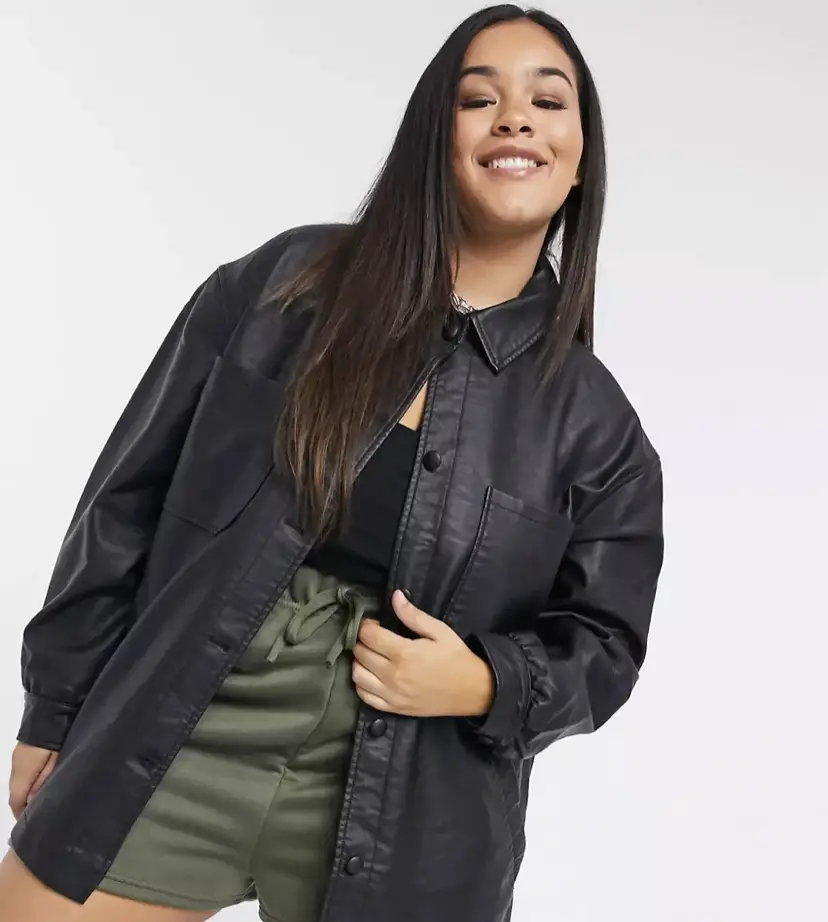 6. Shackets with belts
Shackets do not have to be all baggy, so you can flatter your figure with a piece that features a belt. The cinched waist effect makes them a styling option for most dresses and baggy apparel as you can wear them over your boyfriend's jeans and tees, breezy and full-length dresses of all kinds. Now this is something every woman should own.
7. Corduroy chore shacket
Get a piece of the retro corduroy trend with this shacket take, and stick to neutrals or go bold with brighter tones. Try longer silhouette variations of this shacket, pair them with some skinny jeans or a dress and finish off with some chunky boots. You will nail the easy chic look.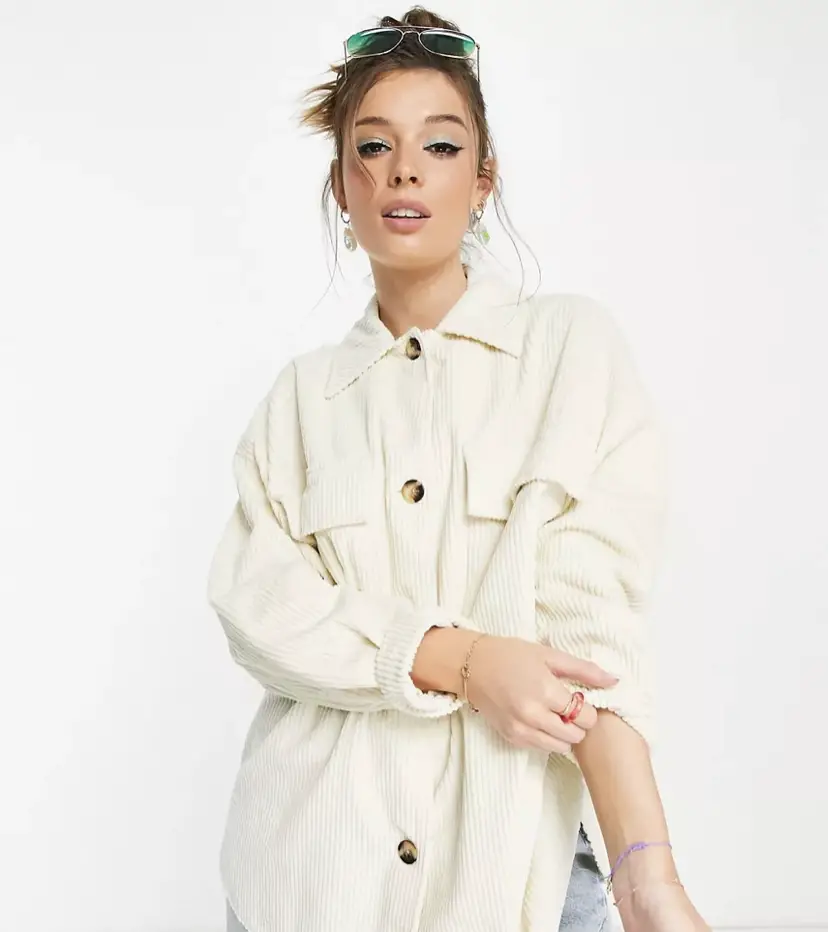 8. Flannel shackets
We all know flannel is for relaxing because they are super soft, so get comfortable as you rock these laid-back styled shackets. They can be a chic choice when paired with some denim trousers and lug sole boots. They are also a top choice for loungewear for errand trips.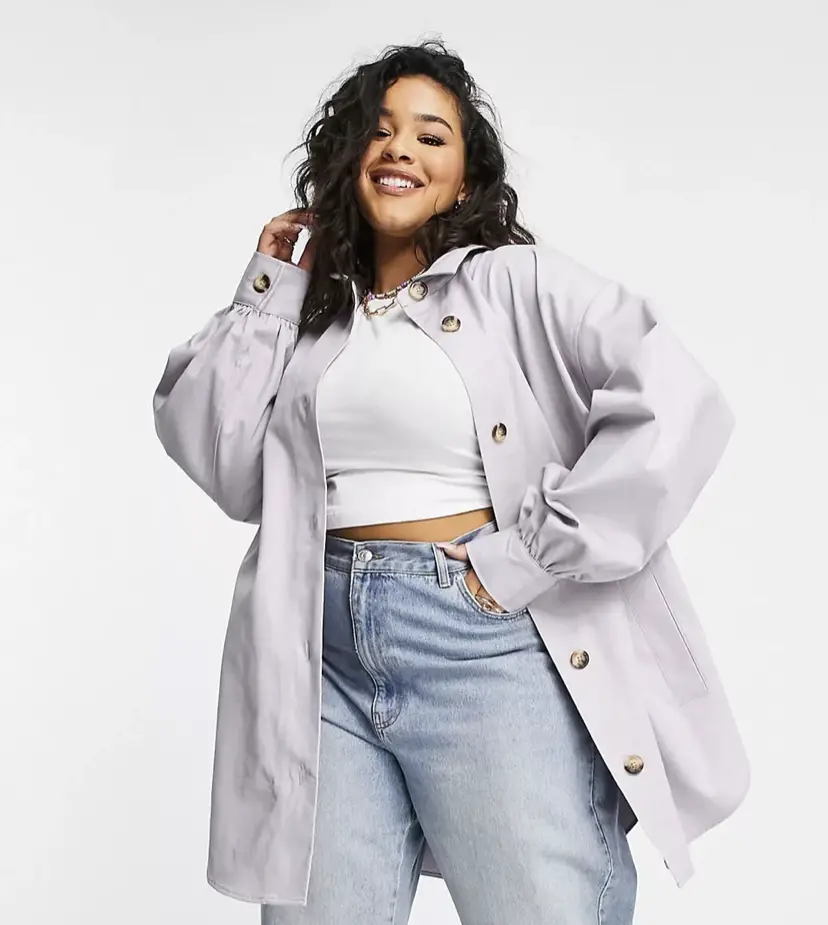 9. Brushed boxy shacket
Boxy designer shackets are on this list, thanks as well to their cool colour tones. Try ones that fall to your thighs, to accentuate the big cut pockets and collars of this piece.
Wear with some jeans and a t-shirt with boots or sneakers as a shoe choice and you're good. The large colored buttons do everything for the extra details the outfit will need.
10. Fleece shackets
Fleece shackets appear thick but are surprisingly comfortable. From soft hues to vibrant pastels, they come in several colours that can be paired with most outfits. Wear with a streamlined design to layer on body-fitting tops. This blend is the perfect one to add a perfect mix to your shacked collection.
Conclusion
The jacket-shirt hybrid is an outerwear and layering piece that looks good on everyone, as most of them are size-inclusive. They are lighter than most coats, yet thick enough to get you through the chilly weather.
They are a fresh look that requires little effort to style, as they look good on everything you throw them on. Shackets are a style staple that you don't want to pass up, with all the choices you can live in.
Photo credit: ASOS Design