Jeans are a style staple apparel in almost everyone's daily lives. The versatile ways to style them make us want to always reach for them. While blue jeans are the original colors, the variations of black jeans do everything for styling.
They are so slick that they pair well with everything. The right pair can be the best jeans you own as the different silhouettes can switch up your outfit from formal to casual depending on how you style them.
Before you buy your next pair, let's help you find some nice picks to wear with all those chic tops in your closet. Get ready for some sturdy yet comfortable pairs.
1. High Waisted Black Jeans
When it comes to trousers styles, you need to own a pair of high-waisted black jeans for your colorful crop tops. Choose a pair with a perfect fit so it doesn't leave you feeling uncomfortable as this is one reason why some people steer clear of these trousers. A 10-12-inch rise should be just fine.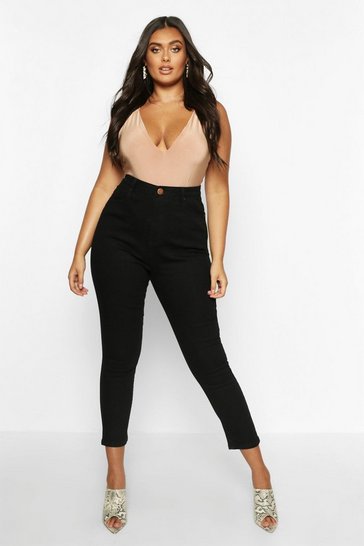 2. Good Legs Cropped Jeans
Curvy and full-figured women will love this pair of Good legs black jeans as it has a snap-tight, with a no-gapping waistband that fits like a glove. It shapes up your curves with a cropped length that ensures it stays just above your ankles. All your detailed tops just found a new best friend.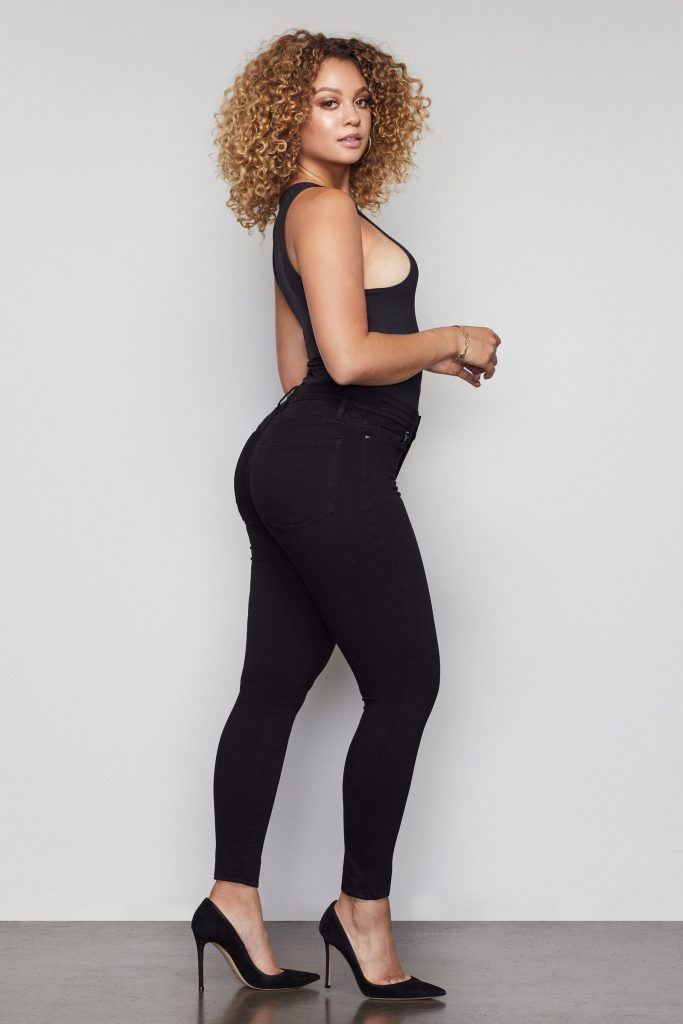 3. Black Straight-leg  Jeans
Stay on trend with simple straight leg jeans; but before you buy, make a checklist for the jean proportion and the stretch because a stretchy pair can alter the straight leg design. You should also pay attention to the waist rise and the fit around your hips.
Once you find one that ticks all the boxes, then you have your perfect straight black jeans. These jeans are the ones you pull out to show off your heels.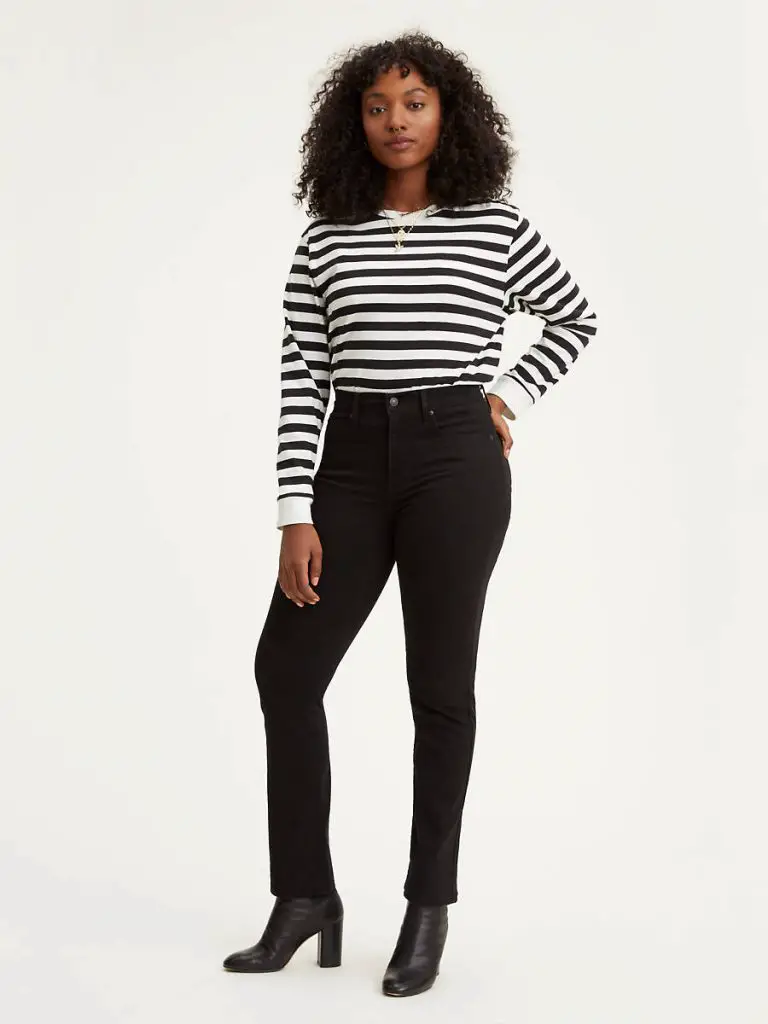 4. Ripped Black Jeans
The good old ripped-designed jeans are a sure way to look effortlessly cool. They are not everyone's choice, but they pair well with tees and sneakers, which is an easy outfit you can pull off anytime.
Getting a pair with one rip is a classic but you can get a few more rips or go as wild as you want. These trousers will show off your free-spirited personality.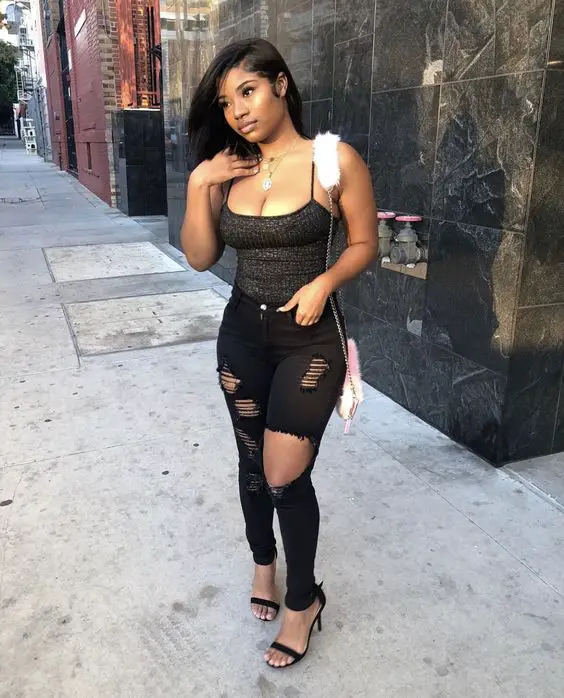 5. Black Wedgie Jeans
We are all about appreciating one's body, but sometimes we need a little help with our choice of outfit. The wedgie black jeans are here for the rescue because it gives a boost to the butt.
You can safely wear them with any type of top since you don't have to worry about how your butt looks in the jeans. The legendary brand, Levi's launched a flattering pair, which you should try if you need that extra support.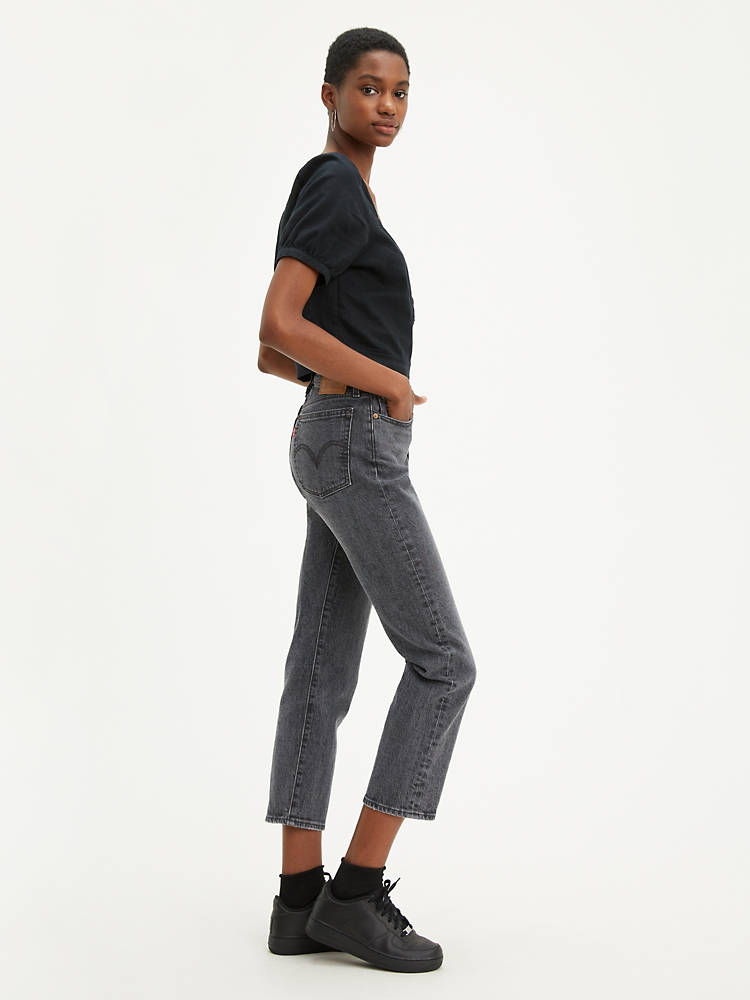 6. Skinny Black Beans
Everyone should own a pair of skinnies as they are the next best thing to wear with all your free and oversized tops after leggings. Show off your figure in a form-fitting pair. Check out this sleek pair with a wide size range for a good price point.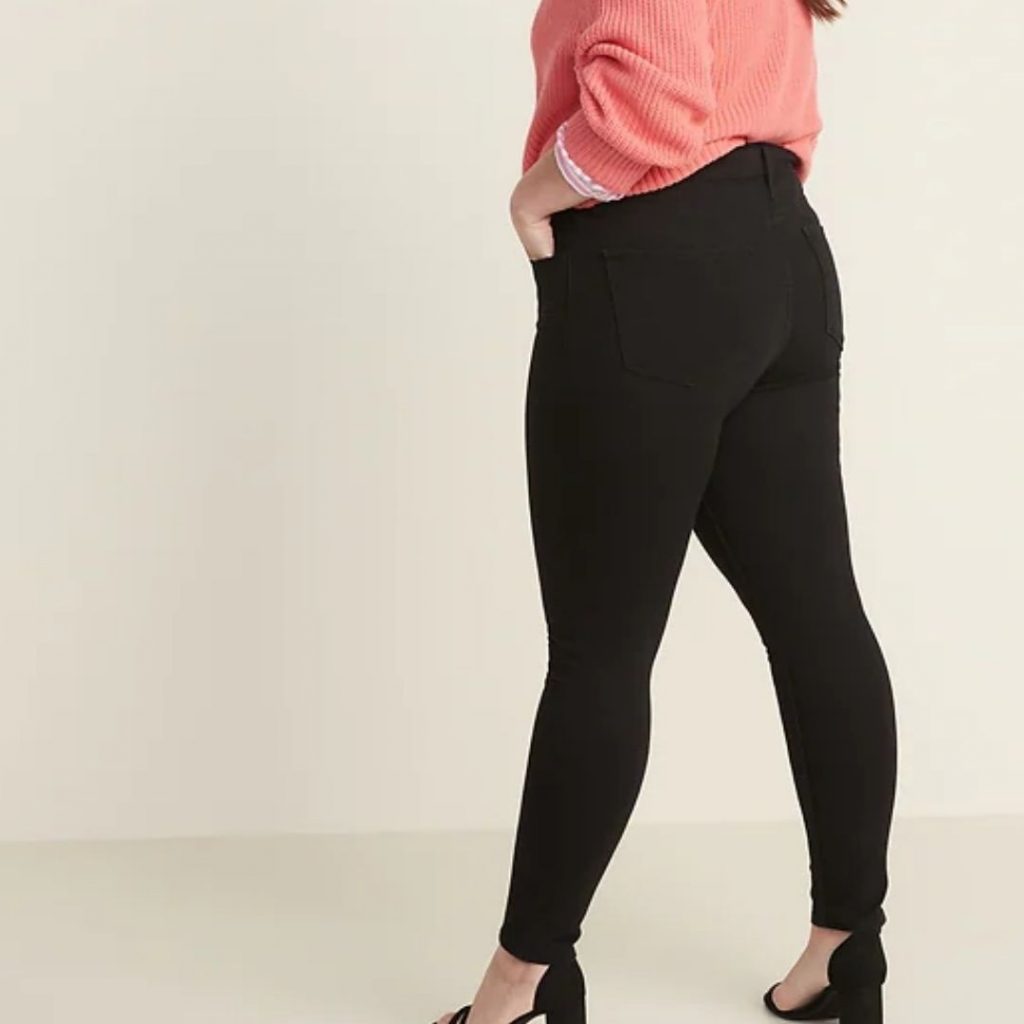 7. Black Tapered Jeans
A slightly new form of jean design is the bow-legged piece, with the fancy name, tapered jeans. They are cut to the shape of the legs and could easily replace your straight-leg jeans, which are still chic by the way.
Wear with a button-down shirt and blazer, and you have one of your best business casual looks.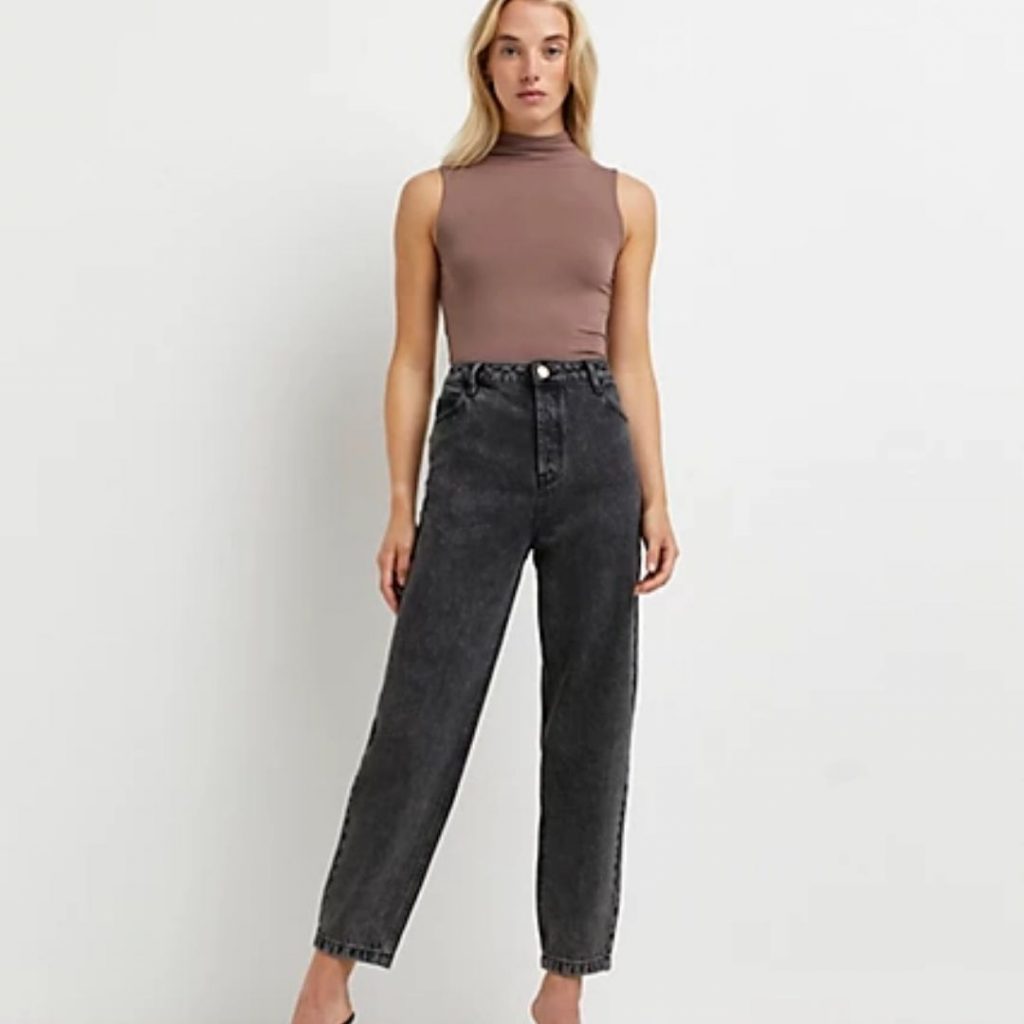 8. Get Boot-cut Jeans
These are subtle wide-legged pants that need to be in your wardrobe. The key to buying the perfect pair is balancing the waistline with the leg proportion. It shouldn't be too hard as most of them are designed with a high waist.
They add a flare to your outfit anytime you wear them, so pair them with simple tops to make the jeans the focus.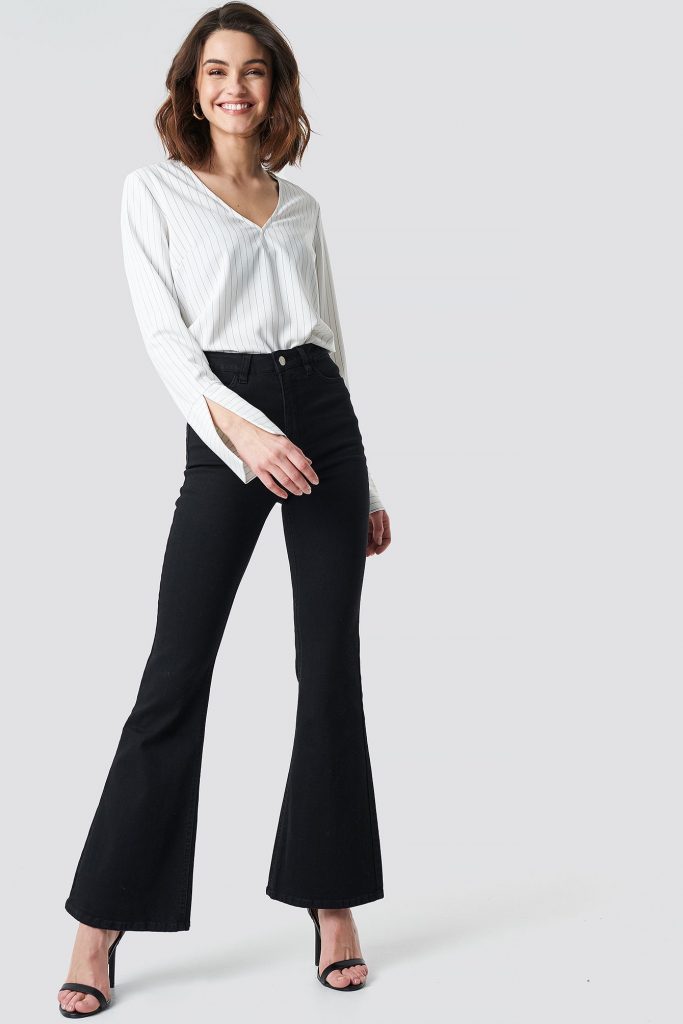 9. Black High Rise Wide-leg Jeans
Get on the wide-leg bandwagon with the black version of these exciting jeans. They are the perfect way to relive the throwback design as you'll get more wear rotation with a pair like these.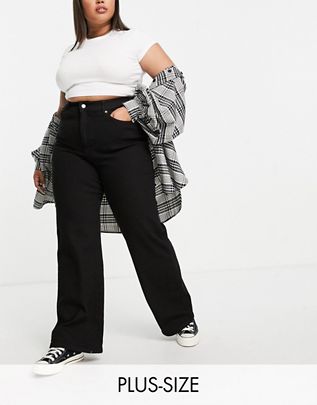 10. Black Stitched Pockets Jeans
These Y2K-inspired jeans come alive in black. All the details that make them a unique choice are more visible. They are so chic and easy to style because they look like boyfriend jeans, but are elevated with the stitched pocket design.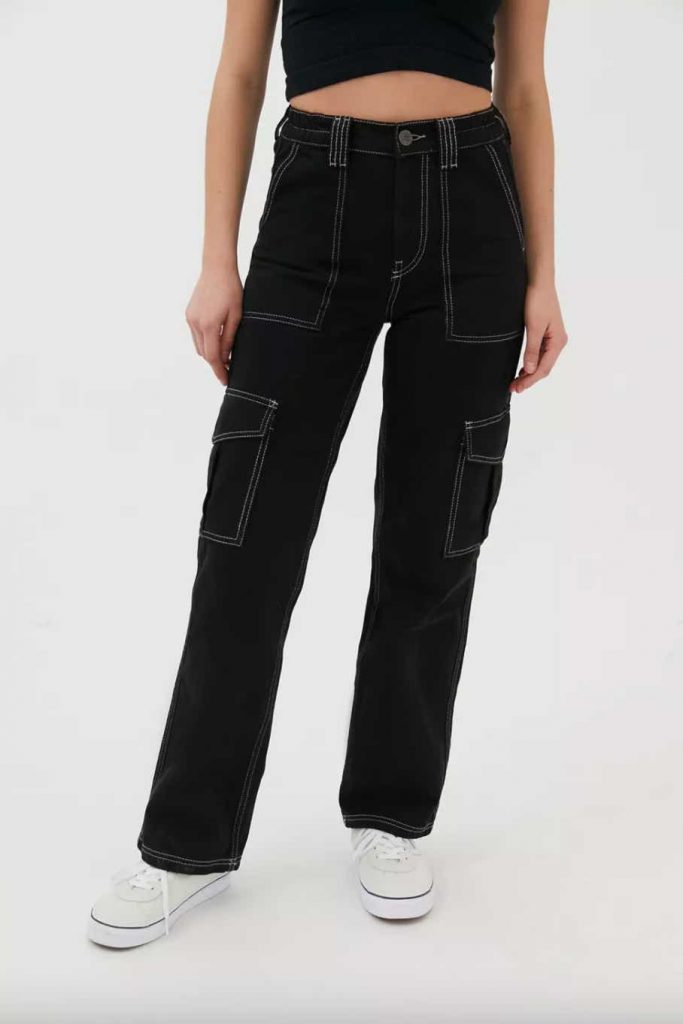 Conclusion
Just like your white shirt, black jeans are a versatile piece of clothing. They can be used to style any color of outfit. So owning a pair shouldn't be much work, as it is evident that there are black jeans even for you with the styles we rounded up.
You only have to decide your choice of jean wash from jet black, inky, faded, ash, charcoal, and stone washes. These iterations are all you need to go anywhere.
What to Read Next: 15 Amazing Split Hem Jeans Style Ideas You Should Try Out