Previously known as the down jacket, the puffer jacket is a timeless coat to help everyone, especially women, stay warm. They are quilted, with air pockets filled with insulating materials such as feathers, fleece, and eco-friendly materials to help you stay warm. This makes puffer jackets one of the best companions for the outdoors.
The classic designs look good, but longer and stylish variations are now available as different brands are shelling out a wide selection of this accessible, yet plush outerwear. An online search for puffer jacket women can leave one confused with the many options to choose from. This is why we have narrowed down 10 affordable and chic puffer jackets to keep you excited as you style your outfits.
1. Technical printed jacket
Stay stylish and warm with a printed puffer jacket. Several brands offer beautiful leopard prints that you would want to get your hands on. These long jackets have spots printed over a gold hue base with darker toned buttons for extra details. You can easily throw them on most plain ensembles. Their thick lining makes them something you want to keep near for the frigid days.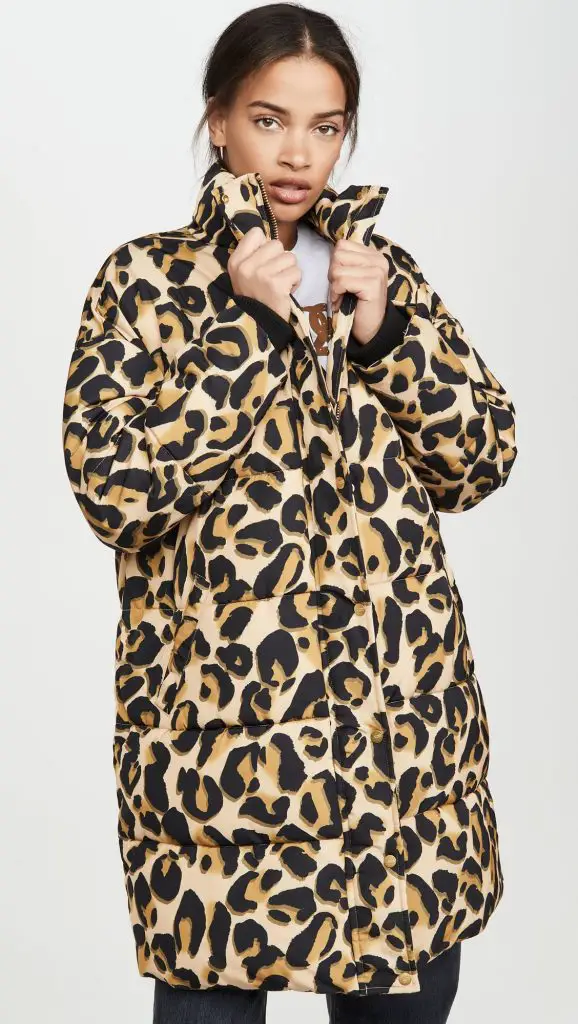 2. Shoulder pillow collar puffer jacket women
Lark & Ro gives some high-end fashion for small bucks with this pillow collar jacket. Get comfortably tucked in and warm in this long puffer jacket that features a tie neck, long zip, and extra snap closure. The two side pockets to hide your arms only makes them more appealing. Get it here.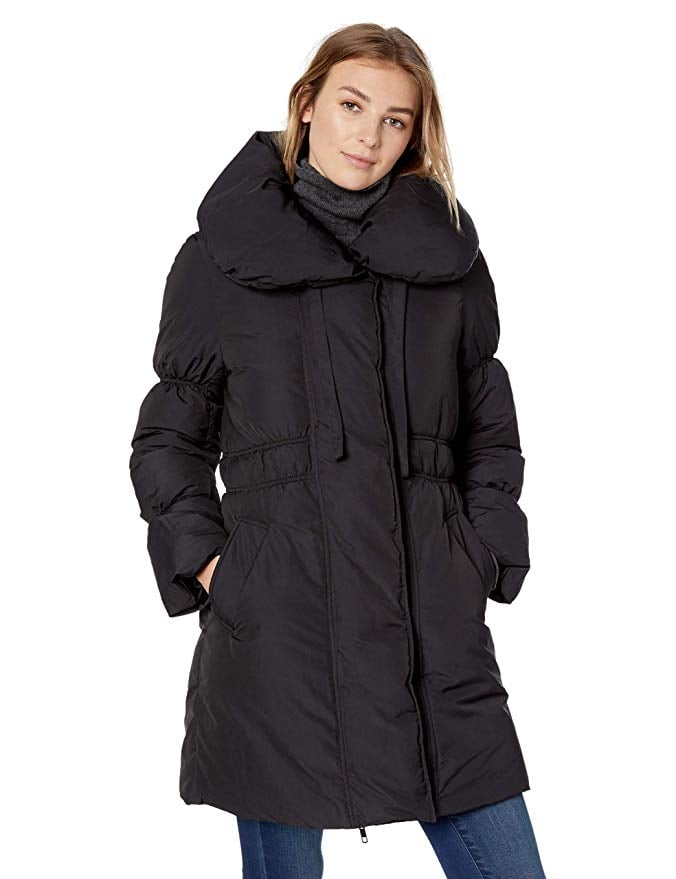 3. The reversible puffer jacket
Get more value for your money with a reversible puffer jacket. Blank NYC has a chic version for less than $200. One side features a brown snake print, while the other is faux black leather. You can switch up your style by reversing each side. It's a steal for two jackets in one buy.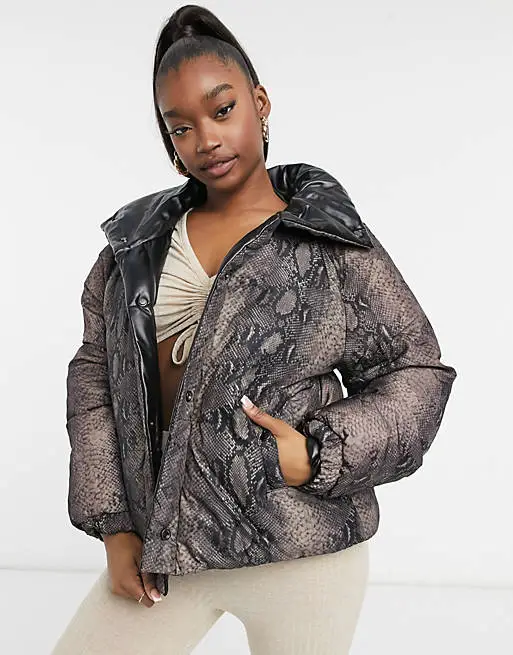 4. Color block options
Some memorable puffer jackets that women love are the color-blocking pieces. They can come in stripes of colors or checkered patterns. Wear this jacket with neutral colors so you don't max out the tones and look washed out. You will definitely stay warm and bright with a choice like this.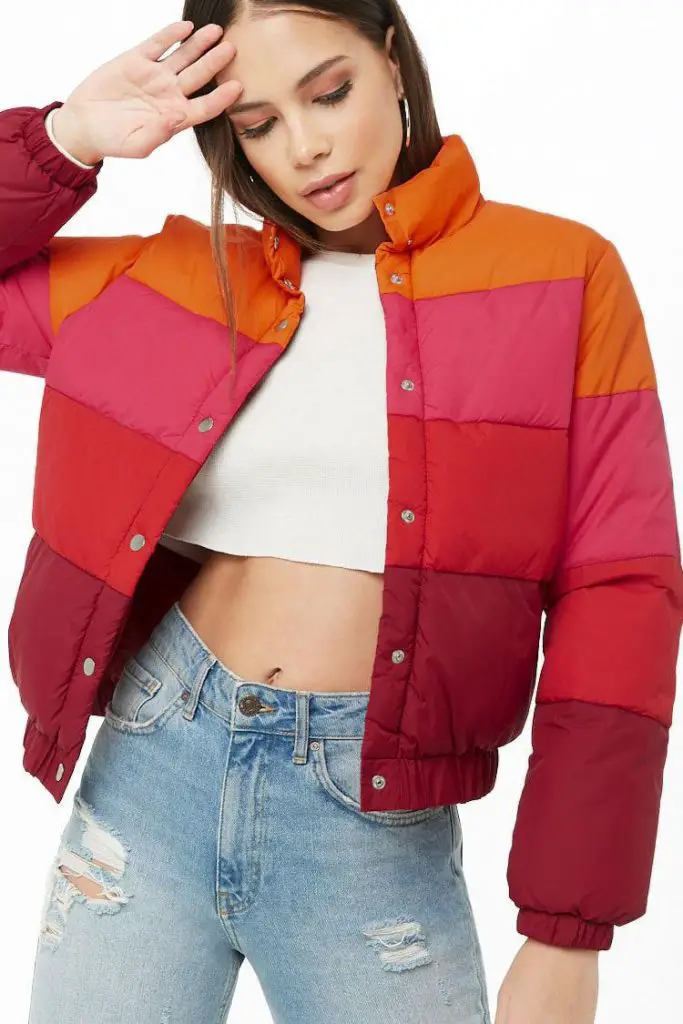 5. Velvet puffer jacket
Some occasions require a sophisticated touch, which is why you should own at least one velvet lined puffer jacket. They appear luxurious without trying too much. Get an affordable piece from Fila's Bella. The navy blue color makes it a dream piece, that will blend with most outfits.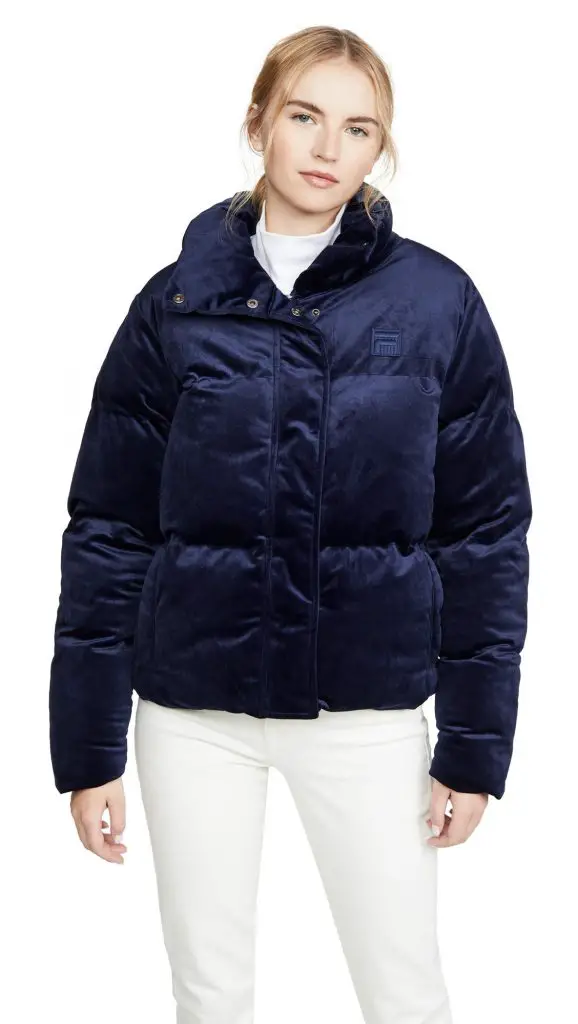 6. The essential lightweight puffer jacket
Lightweight puffer jackets are suitable for chill weather and they don't require thick layering. There are many such puffer jackets online but Amazon has some affordable ones for just $50 with the added feature of being water-resistant.
Select from the amazing colors they come in. The praises of their durability have been sung in thousands of positive reviews.
7. Hooded puffer jackets
Hoods are sometimes required when the temperature drops. Amazon Essentials offers a thick seven color range hooded puffer jacket. It also features thumbhole cuffs to layer your hands, a zipper, buttons to lock you in, and fleece lining for all the warmth you'll need.
Another variant is the puffer jacket with detachable hoods; you can easily take them off when you don't need them. You'll get extra styling credit and value for your money.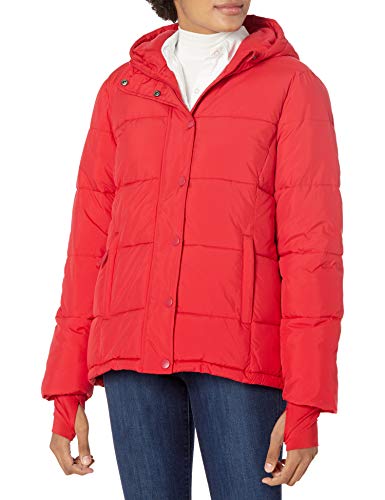 8. Wrap puffer jacket
Stand out in a puffer jacket with a short wrap and a tie belt to help flatter your shape. The large collar brings the wrap and asymmetrical hems together. Getting one in black will pair well with most outfits, but you can find some in colors as well. Whether you leave them open or wrapped, they will easily upgrade your look.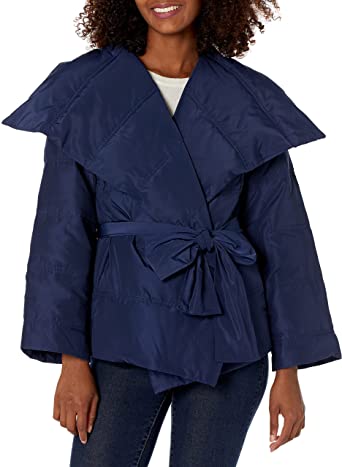 9. Glossy puffer jacket women
Get a glossy finish jacket at an affordable rate from Guess. It comes in bright blue and red colors, with an extra layer bib sticking out for extra warmth and detail. The hood has detachable faux fur trimming and is popstar outfit certified. Style the vibrant jacket with the right outfit and you'll look like million bucks.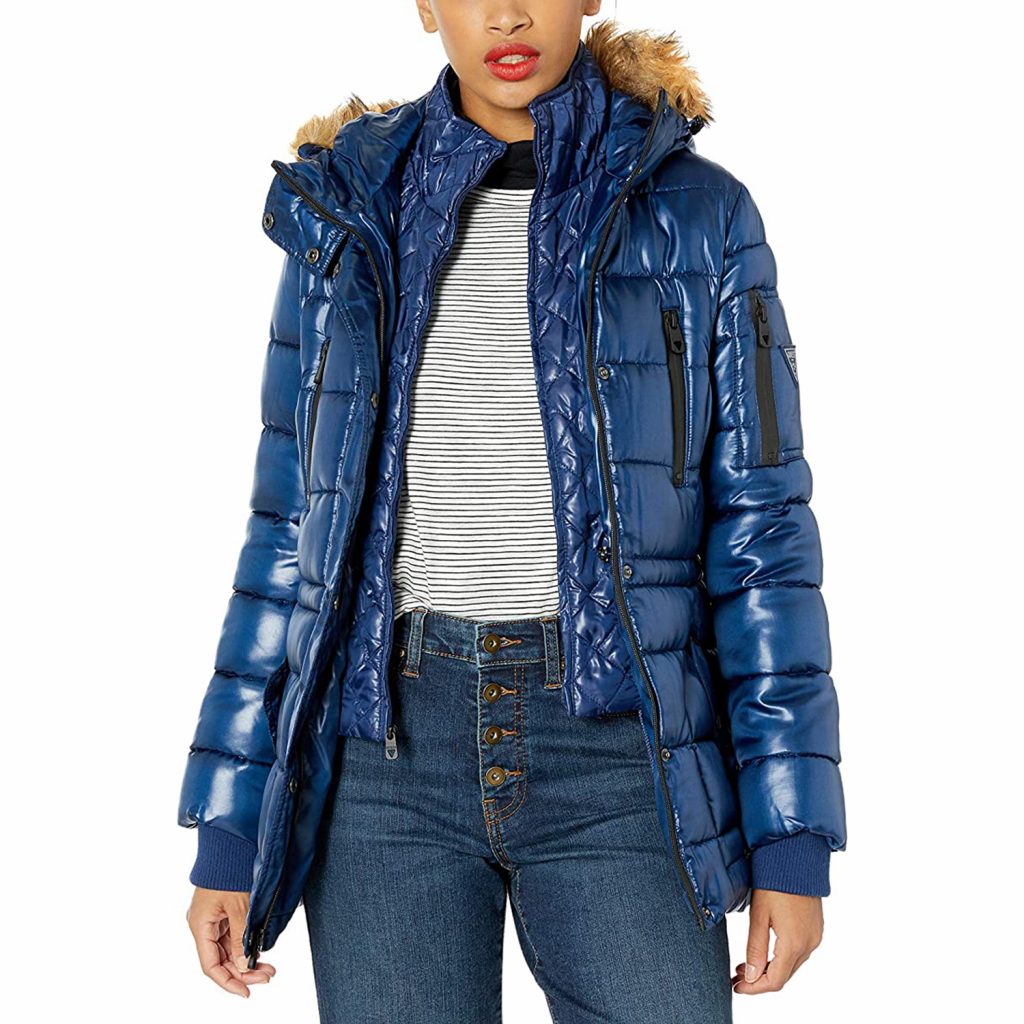 10. Long length puffer jacket
Get full coverage like you're being wrapped in a blanket with a long puffer jacket that ends slightly below the knees. Go for one with extra details such as a fleece lining, hoods that can come with fur or not. Eddie Bauer collections have a chic option that is size-inclusive with pockets and a streamlined body that is thick enough to get you through any trip outdoors.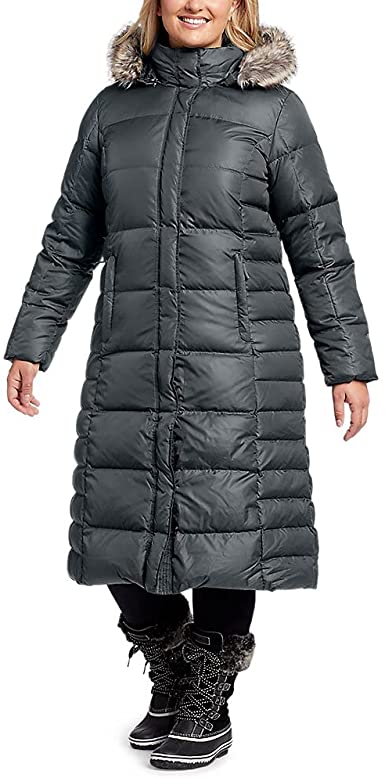 Conclusion
Invest in some of these updated puffer jacket women designs, the classic outerwear never goes out of style. The colors and prints keep them interesting, and with thoughtful designs, you are bound to enjoy outdoor activities during the low temperatures fashionably and warmly. Get these affordable puffer jackets styles and stay trendy in different seasons.
Photo Credit: Courtesy of the brands