Set in New York around the 1980s, "Pose" follows the life and extravagant ballroom stage of LGBTQ+ and non-gender conforming people, who found no other place to represent themselves. It is a bittersweet moment to see that "Pose" season 3 will be the last installment of the show.
There are few TV dramas that reflect the early struggles and stories untold that the performers had to face back then in order to be accepted as "Pose" has done. The series features an underground ballroom community, which hosted competitions where costumes are required. This radiated a positive energy that afforded the members easy sociability so that they became a family not by blood but by the encouragement and love from the community.
There is no way to watch "Pose" right from its first season and not fall in love with the costumes and outfits of the cast. The show's success can be attributed to its eccentric fashion-forward characters, and how well it represented the cast and crew members. The costume designer, Analucia McGorty outdid herself for each episode, as she found a way to bring the 90's fashion back to life.
She drew inspiration from books and magazines that showcased New York fashion from the mid-1980s to the 1990s. This article will shed light on style moments that left all of us in awe from Angel's flower bloom wedding dress to Elektra's wealthy new wardrobe. You are about to get a fun dose of style, "Pose" season 3 inspired.
Feather couture
The blue feather dress worn by Elektra Abundance (played by  Dominque Jackson) featured a silver satin combination with mono-hand drapes and faux blue and white feathers.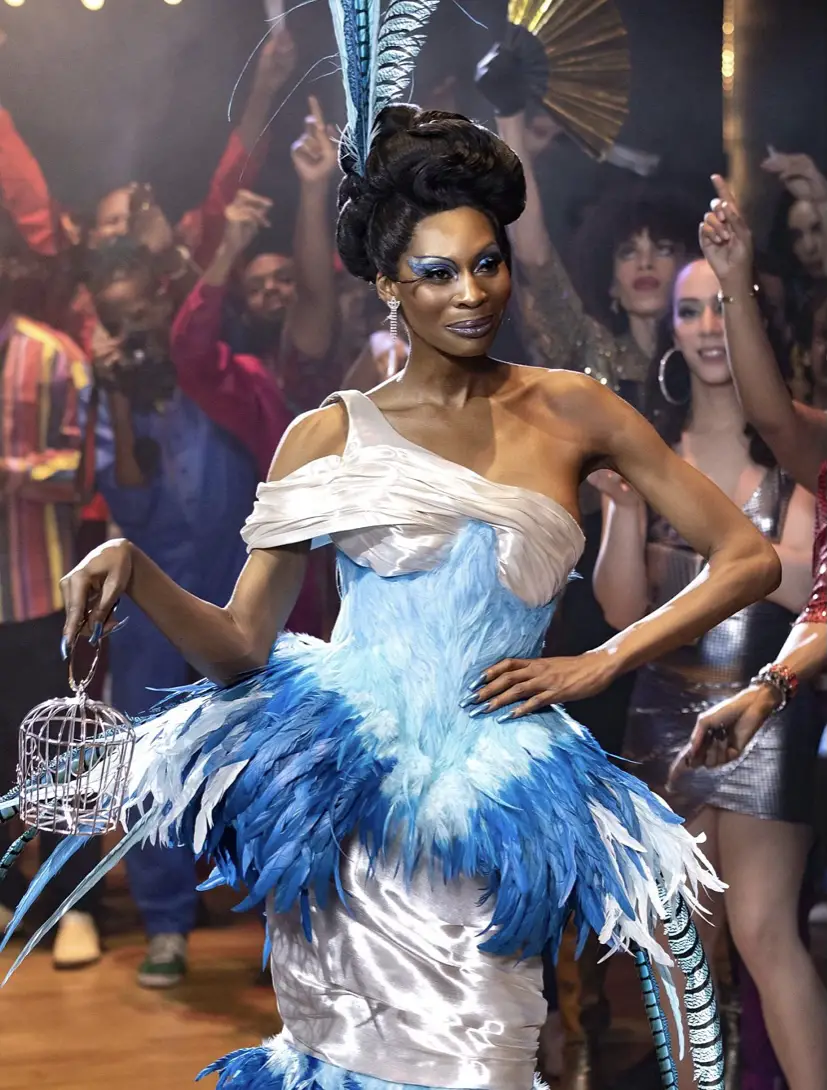 The outfit was styled with a dramatic blue-themed makeup with winged eye shadows and a high updo. To finish off the look, she went with a birdcage clutch.
Lulu's Rapunzel inspired look
Lulu looked like a Disney princess in her flowing lavender dress, with the butterfly accessories making her look more ethereal. Her hair was styled in curly braids with butterfly nail jewelry that matched her dress.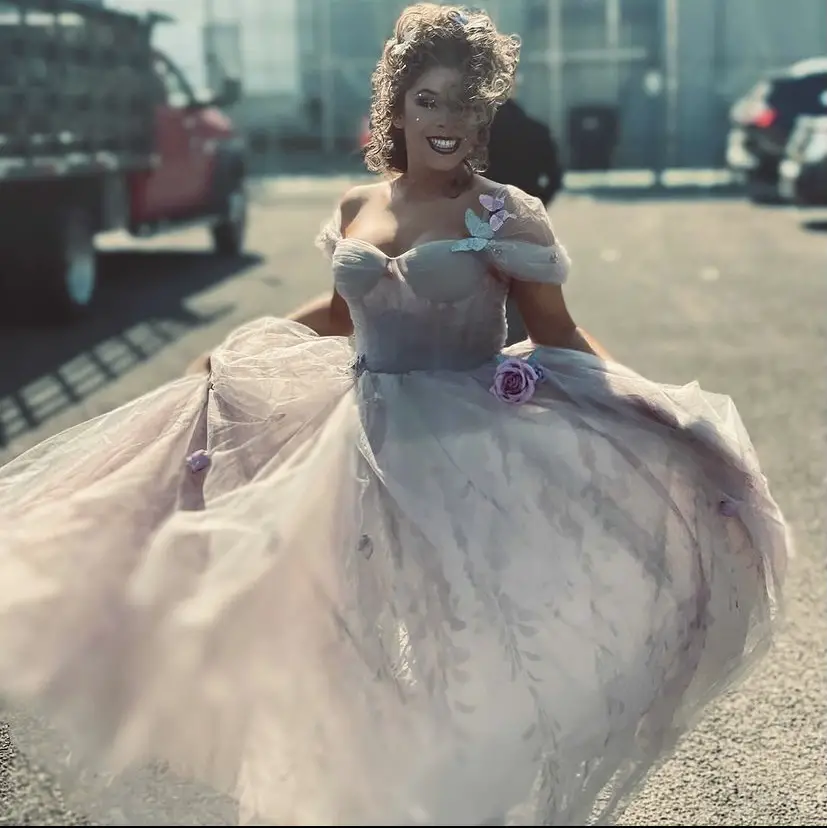 Bring on the fur
Elektra's newfound wealth brought on a fur coat with matching pants and a blazer. She shared the love with her friends who joined in on the fur coat look with their own glamorous outfits.
Pray Tell's look
For his much-loved MC duties during the ballroom competitions, Pray Tell (played by Billy Porter) went with an African-inspired outfit along with a Zulu-inspired cap to give his outfit the signature touch it needed.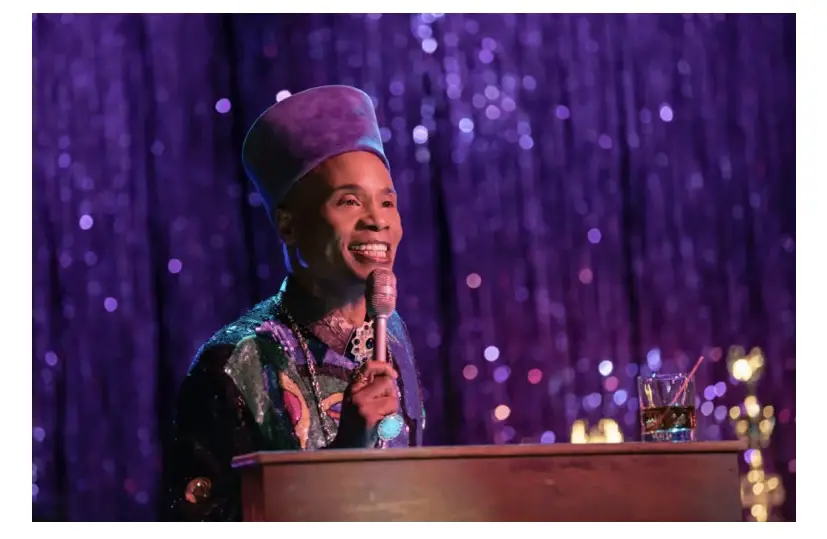 Elektra as an evil queen in pose season 3
Black has never looked as good as it did on Elektra when she pulled off the evil queen look. She wore a black hooded sequin gown with red framing the inner arm. The outfit was topped off with a red crystal apple ball, probably for her to cast a spell, matching perfectly with her deliciously villainous look.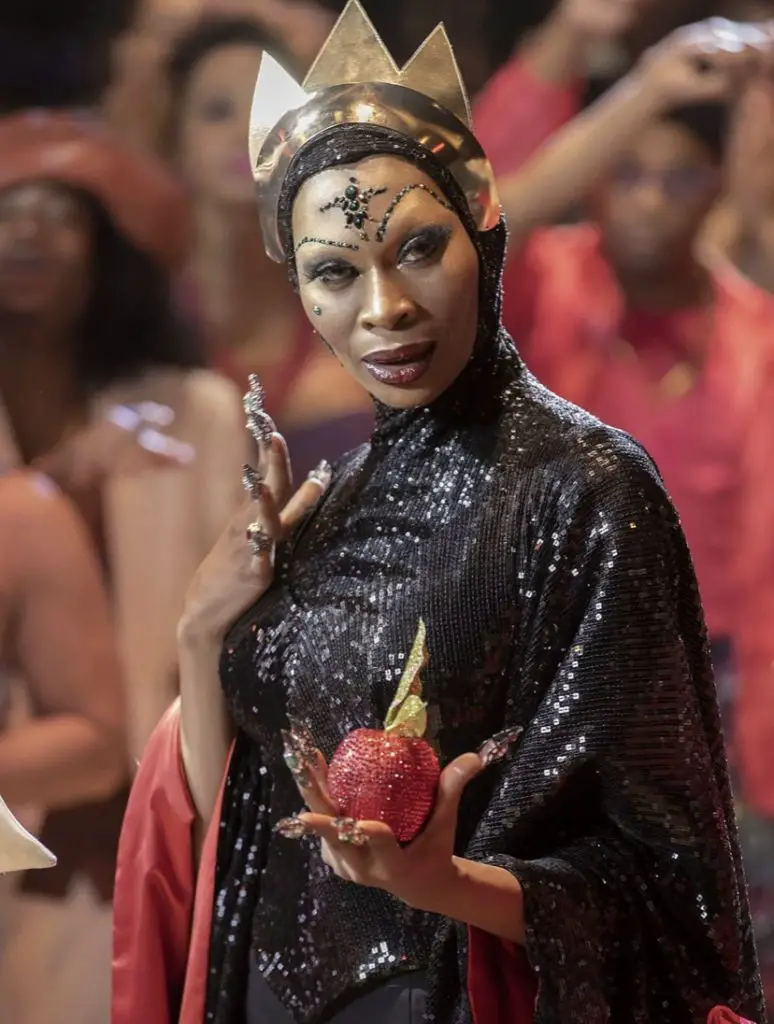 For her makeup, rhinestones adorned her face, paired with a deep red lipstick. The best part of the outfit was the headpiece that looked like a crown.
Lil Papi's retro vibe continues in season 3
Papi didn't disappoint us this final season, as he continued to roll out the amazing 90s outfits. From the thick collared T-shirts and the leather jackets. His urban fusion style will be missed on screen.
Blanca and Pray Tell's ballroom performance outfits
The final ballroom performance of Blanca — MJ Rodriguez — was nothing short of spectacular. She wore a hot pink cropped top and matching pants and ankle-high boots. Pray Tell was by her side for this performance in a red jumpsuit. Both were adorned with capes and gorgeous glittery outfits. They were able to achieve the monochrome and two-piece fashion look that was most popular in the 90s.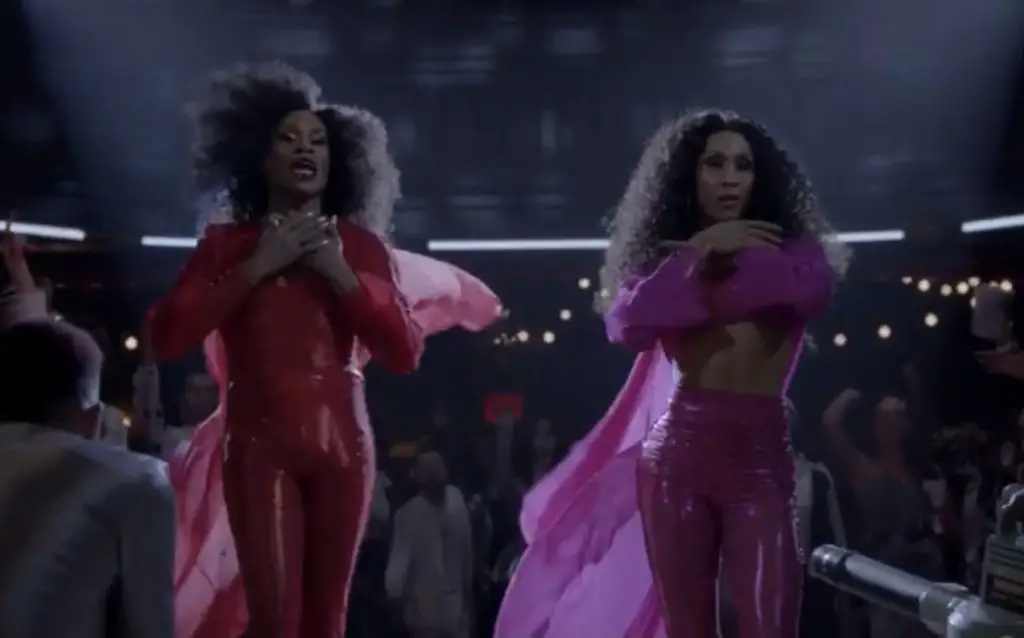 The outfit held surprises: as the capes came off, the dance tempo increased, leading to the end where both of their pants were ripped to shorts.
Angel's wedding dress in pose season 3 episode 6
Angel Evangelista (played by Indya Moore) walked down the aisle in the wedding dress of her dreams. The dress consisted of a floor-length flowing strapless white gown, with blooming pink flowers that adorned the front of the satin dress and its asymmetrical train.
To complement the look, Lil Papi — Angel Bismark Curiel — wore a white tux with flowers matching Angel's dress, as well as his son, Berto. Although almost everyone else was wearing a white outfit courtesy of Elektra, the general style was spiced up with Elektra, Blanca, and Lulu's dresses. They were made in shades of pink,  just like the flowers on the bride's wedding dress.
All these great style moments were achieved thanks to the costumier. One struggle she had while designing was trying to be careful not to interfere with the act of the casts, especially the ballroom scenes that involve a lot of movement because even though they were trying to achieve the vintage New York style, the outfits were to be made for dancing. "Pose" season 3 is the finale but it feels too soon to let the show go. Viewers will take comfort in the glamour, glitter, and style inspo we have learned from the characters.