It is nothing new for celebrities to get tattoos as they have always chosen interesting designs and placements that have inspired many to follow suit. This usually leads to a rise in demand for certain tattoos, just like the tattoo on her sternum which was made popular by celebrities such as Rihanna.
Sternum tattoos are placed on the chest area, close to the breasts, and are sometimes referred to as under-boob tattoos. It is a great spot to add any design as wild as your imagination can take you since it stays quite hidden unless you choose to show it off.
Getting a tattoo on the sternum is not advisable for newbies because the sternum is a large bone along the center of the ribs. This part of the body is very bony which makes it very painful to get inked. By any means do not let the sensitive nature of this tattoo placement stop you from taking design cues from your favorite celebs below. With how cool they look you will start to wonder why you don't have a sternum tattoo already.
Lena Dunham's Warrior chandelier
Of course, we can't talk about Riri's tattoo on the sternum without mentioning the infamous copycat. Lena admitted to feeling inspired by Rhianna to get a warrior chest plate chandelier. The HBO Girls writer, star, and creator tagged the tattoo as cool which only means she loves the addition to her skin.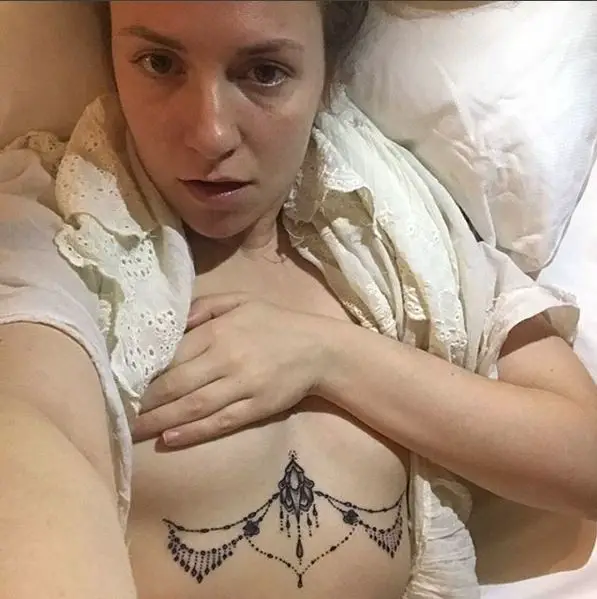 Angel Haze's Religious cross tattoo on sternum
Raykeea is an American singer and rapper, known for her Reservation EP. Her many tattoo designs with powerful meanings never fail to express her spirituality through her body art. Angel has the three crosses tattoo on her sternum, which we can safely assume means the cross of Jesus and the two thieves he was hanged with. The message is passed without any explanation.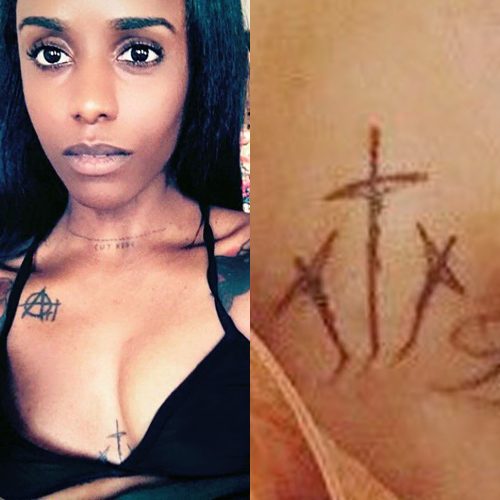 Cheryl Cole's Unalome
We'll bet that you're surprised that Cheryl has a stand-out tattoo other than her iconic large rose butt cheek tattoo. The singer and former X factor judge inked a rather spiritual piece. She got her cleavage down to her sternum tattooed with the Budda symbol that represents the road to edification and clarity.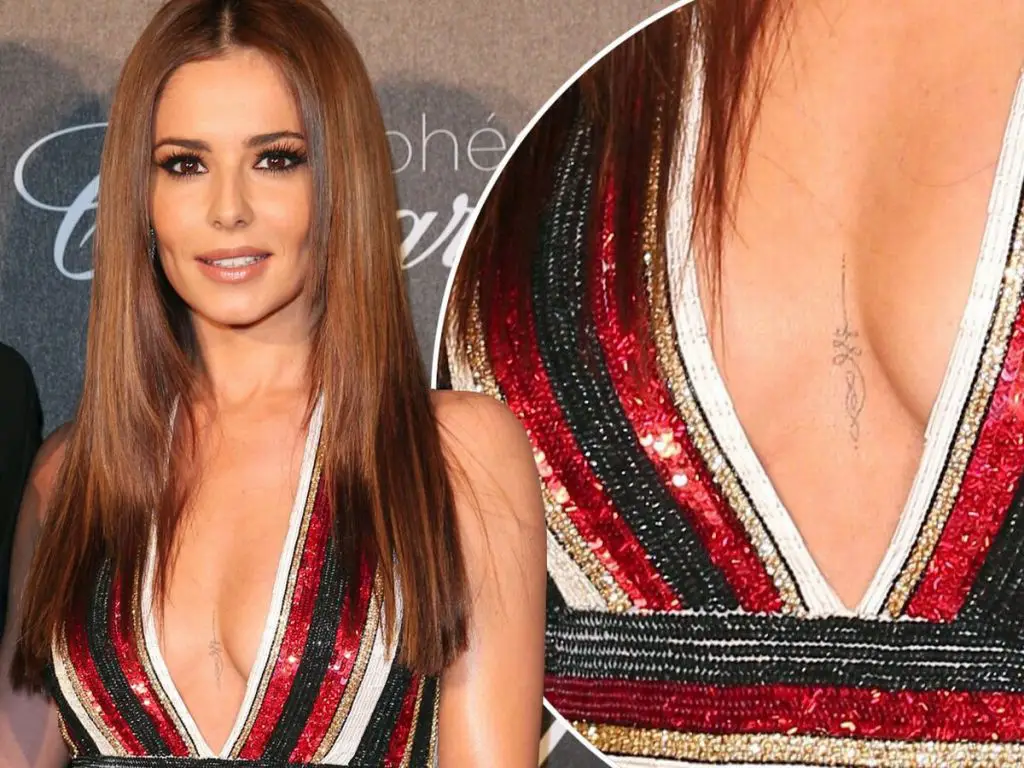 Justin Bieber-Spiritual affirmation
Justin has always shown his religious side since he rekindled his faith in God after almost hitting rock bottom. As if the big cross on his chest was not enough, he added large lettering on his sternum that says "SON OF GOD". This added to all the other faith-based tattoos on his body, as his tattoo collection keeps growing.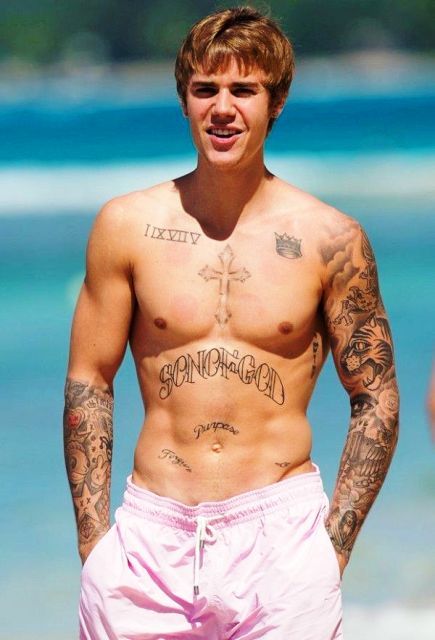 Ruby Rose's cartoon crown
The Australian model and actress is known for her unique, boyish looks. She also loves to get inked and she has proven to be a hardcore tattoo lover. As part of a tribute to the late graffiti artist Jean-Michael Basquait, Ruby got a crown design which was part of his work on her sternum. A matching smile in cursive writing under her breasts matches the cartoon crown.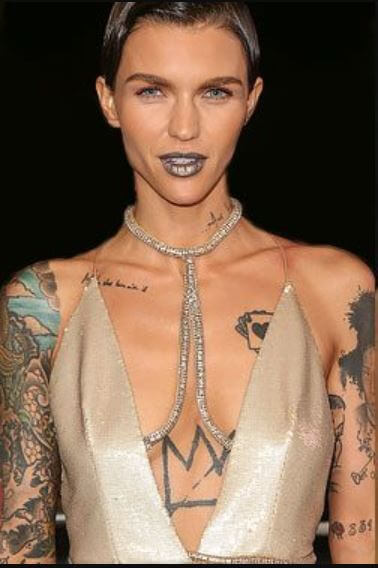 Rihanna's Goddess Isis tattoo on her sternum
If the beauty of this Rihanna tattoo on the sternum does not inspire you enough, then the caption that debuted the design says it all. The tribute to her grandma, with the #GRANDOLLY, "complete woman, model for future generations" in the singer's words makes this design more than just a tattoo design. Anything the beauty mogul touches turn into gold, suffice to say it did the same thing for this tattoo placement.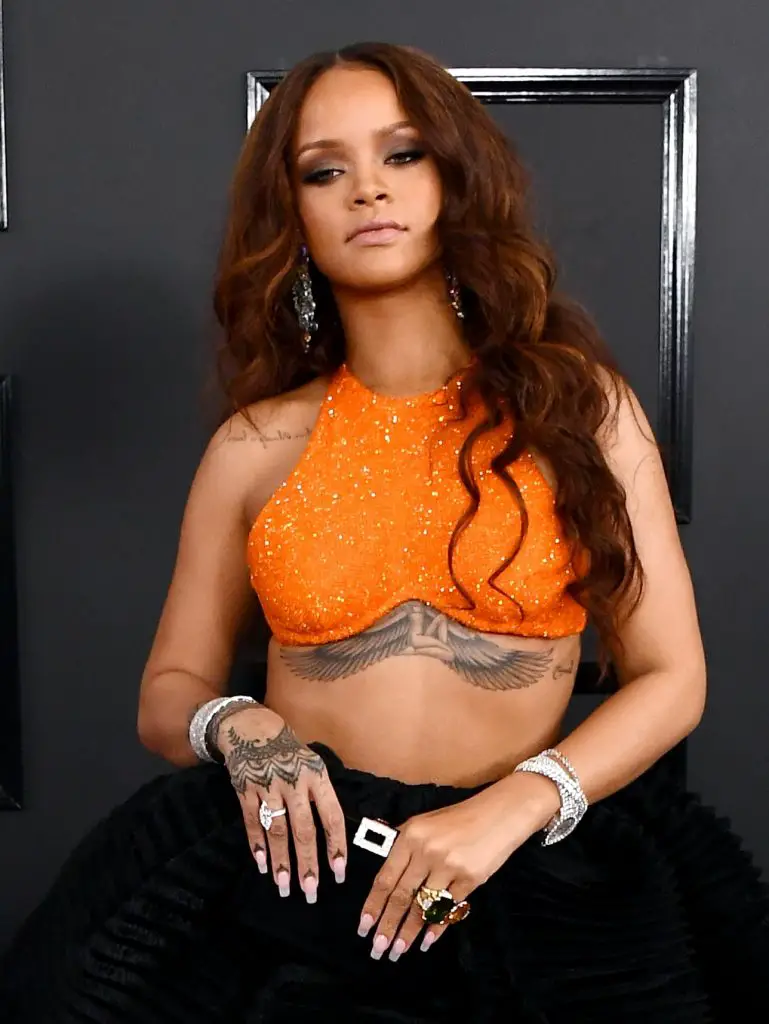 Harry styles' Butterfly insect tattoo on his sternum
After getting his first tattoo at age 18, this ex-boy-band wonder now has different designs peeking out everywhere. There are fifty-two known designs on his body and the butterfly on the sternum happens to be one of them. Butterfly designs are common for the strong message they pass, and so is this masterpiece on Harry's sternum that represents transformation.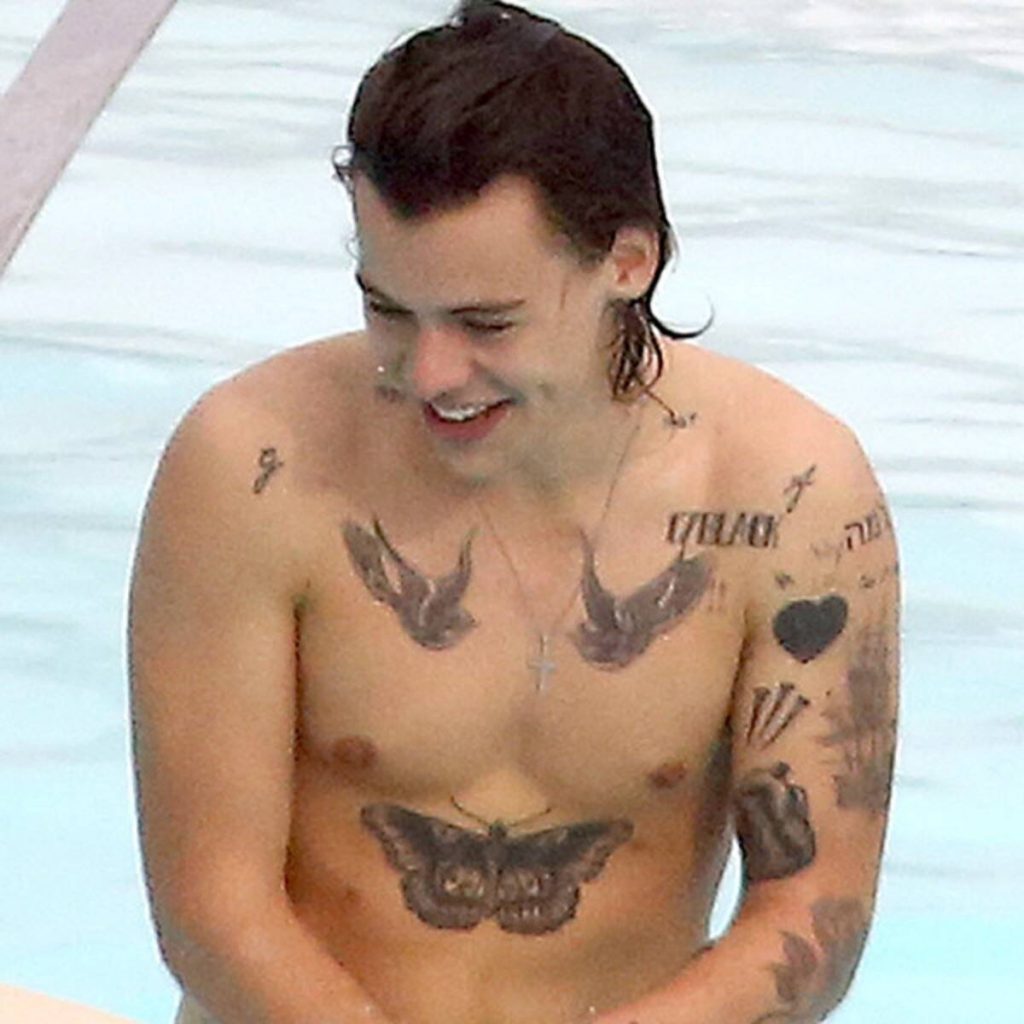 Paris Jackson's Colorful Chakras
Even as a teenager, Paris has always appreciated the beauty of body art which she has used as a medium to pay several tributes to her late dad Michael Jackson. So, when she took to her Instagram story to show off the seven chakras' design, it was no surprise that people were raving over it. The tattoo starts from her chest to her sternum and down to her abdomen. They were done in colorful rings that you will love to recreate on your sternum.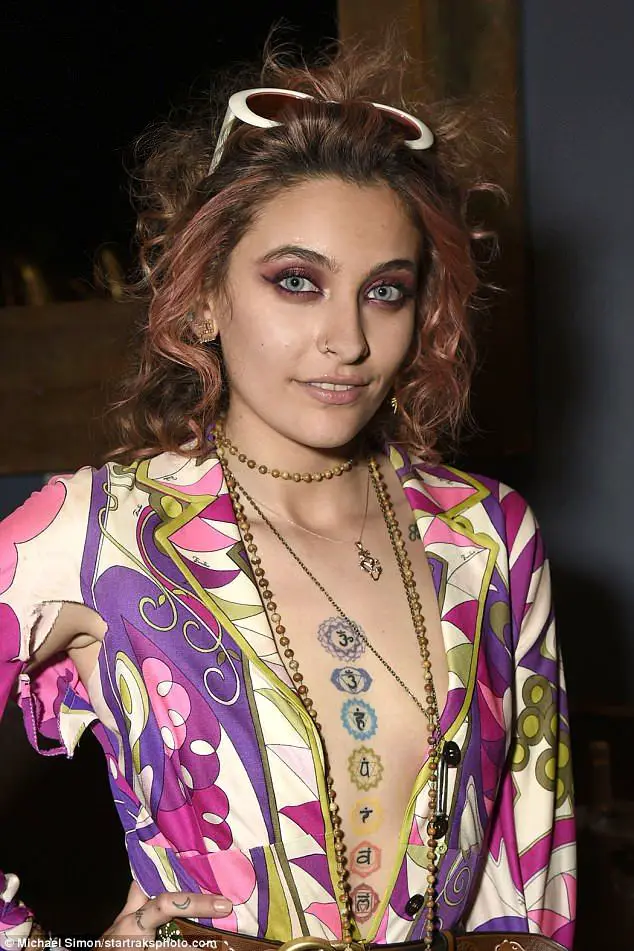 Latto's Life quote
Alyssa Stephens, formerly known as Mullato, is a rapper from America who rose to fame after winning The Rap Game Lifetime's contest. We are not here to talk about her rap flow but about the tattoo on her sternum which is quite unique. It is a quote that says "TRUST NO ONE" and is written in red to depict the deep meaning it holds. It is, however, inked cryptically to tone down the severity of the words. If this was a rap line, we say it's a dope design that should sink into your chest.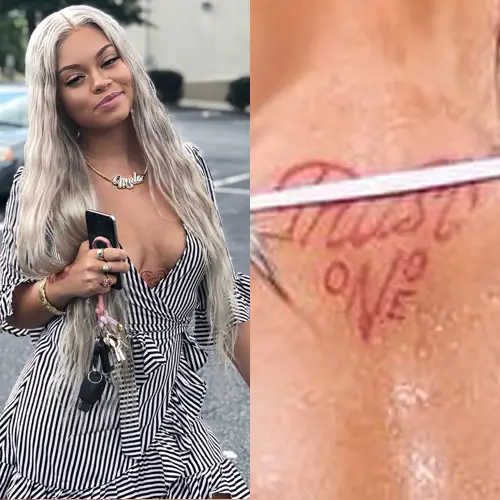 Cara Delevingne's Happy affirmation
The British model and actress is not just famous for her talents but also her "Don't worry be happy tattoo" which extends from her under boob to her sternum. If the Bobby McFerrin song doesn't inspire you much, then the life quote by Cara will.