Do you get excited when you see ladies rocking orange-colored hair? I bet you do.
Orange is such a bright color that it has a striking effect. Your hair can be a great focal point to enhance your general appearance when styled and colored properly. If you've been longing to rock orange-dyed hair and you're wondering if it would look good on you, then you've come to the right place.
Here's my checklist, which is sure to clear some doubts you might be having about trying out the vibrant orange color. Taking the leap and switching to orange hair might just be the best hair idea for you right now.
1. Consider the shade of your natural hair
Switching to orange hair can be quite complicated if you have naturally dark hair like brown or black hair. It requires a lot more work than those with lighter hair shades like blondes. This is because bleaching rather than dyeing a darker shade of hair allows the color to properly set in.
Experts advise doing a color lift from the dark shade at a professional salon that specializes in colors. On the other hand, nothing stops you from experimenting at home with a manic panic dye kit.
2. Your hair care process
The hair dyeing process takes a toll on the hair as it may require a few salon visits or dyeing sessions before you get your desired color shade. If you have a darker hair shade, most of the time, it involves a pigment strip of your hair.
Dyed hair fades quickly, so it is always advisable to redo the roots. You should also use conditioners that maintain the hair color and are rich in protein and essential oils to help strengthen the hair and maintain a great shine. This hair color is tricky to maintain, so be ready to commit to the process.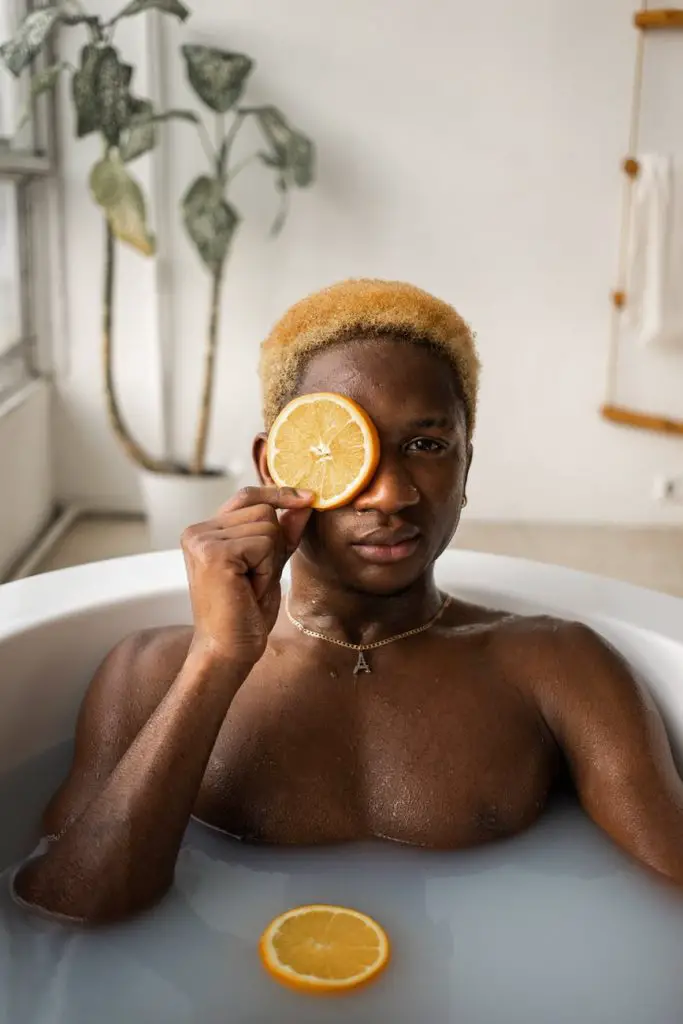 3. Have a specific shade in mind with pictures
At some point in time, we have all had an experience where what we envisioned was different from the final result. You wouldn't want to risk that with something as important as your hair.You can experiment with some hair strands to be sure you're fine with the outcome before going all out.
Some expert colorists say you might not get the shade you're going for after the first try, so you go again till you get the right shade. Be mindful of compromising your hair pigment and integrity.
4. The right shade of orange hair for your skin tone
When considering what shade of orange to dye your hair, the most important factor to think of is how well the color will blend with your skin. If you have warm skin undertones, then shades from burnt orange to true hot bright orange will suit you. This essentially means you can get away with any shade.
However, for those with a darker skin undertone, it is recommended that you go for darker orange shades. Ladies with cool skin undertones can try out the tangerine shades or better still, do a combination of a lighter and darker shade of orange.
In all, the key to choosing the right shade is picking a color that is either lighter or darker than your skin tone. This will give a nice contrast to your skin and will make you stand out.
5. The right orange hair dye for you
Choosing the right hair dye can be a tough decision to make, especially since a lot of products boast of giving you the best color tone or shade.
First off, you have to make of list of the best products available. Luckily for you, we have compiled a shortlist of the best hair dye products: manic panic hair dye, L'Oréal Paris shimmer color, Arctic fox hair dye, Adore, and lime crime hair dye, to mention but a few.
You can also make your choice from satisfactory reviews, preferably from a friend, and also by reading through the dye kit to determine if it will be good for your hair.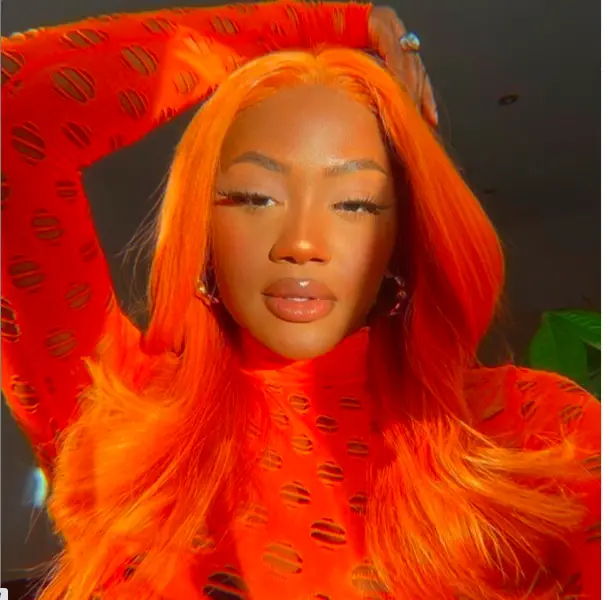 6. Styling your orange hair
Most ladies tend to style their hair based on their personal style. While that is important, you might want to take a different approach with your orange hair.
If you opt for a pastel orange shade then a trendy bob will be great for you; and for brighter shades of orange, curls work well. For orange hair with dark roots for an ombré vibe, you might want to stick with your hair in waves that are textured.
7. Maintaining your new look
After making the stunning color change, it is only fair to pair your new hair with some added spice to your wardrobe.
Additionally, to get the most out of your newly acquired orange hairstyle, you should: stay away from direct sunlight on your hair, avoid pool water in your hair, shampoo only when needed with a sulfate-free shampoo, and always style.
Orange hair is a unique and bold style shift and sure is a bright, fun color you should definitely try!