The top knot bun is my go-to hairstyle when I am late for an event or appointment, on days I am too tired to care for my hair correctly, or when I want to slay for an event looking glamorous and natural.
A top knot bun is a style that different people with different hair textures can wear, and you can also style it to suit your taste and need. Another reason the top knot bun style is a staple amongst most women is that it is super easy to make and requires only a few additional products. Additionally, even with no formal styling knowledge, you can make it yourself; how convenient!
Did you know that this hairstyle was first associated with men? I bet you didn't know that; let's look at the history of this timeless classic hairstyle, what it meant in different cultures before it became the style loved by many women worldwide.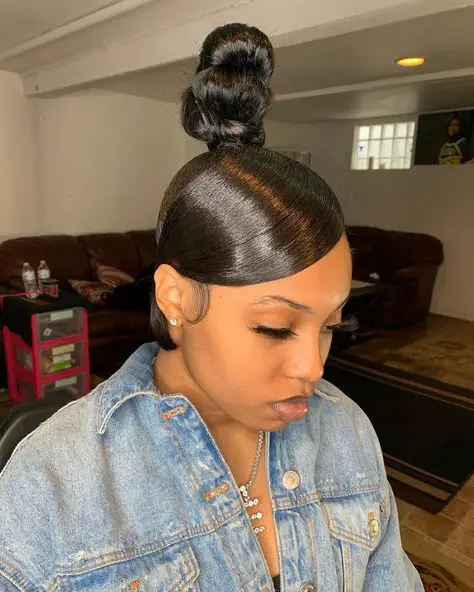 Related article: Everyone is going to Pagosa Springs hot springs in 2022, see 10 reasons why!
History
Although the topknot bun dates years back, the true origin of the hairstyle remains unknown, but I can tell you for sure that it was indeed created before Jared Leto wore it to the 71st Annual Golden Globe Awards After Party at The Beverly Hilton Hotel on 12 January 2014.
In the early 1300 BCE, the indigenous Polynesian people who migrated to New Zealand used oil from berries and wooden or bone combs to style their hair. Still, only men with a particular type of status could wear a tikitiki (as the top knot is known locally).

In India, the Ayurvedic system sees hair as an extension of the etheric spine, taking in life force to improve intuition and vitality. A Rishi is regarded as a wise person who curls their hair up during the day and pours it down at night. It is believed that when hair is tied up in the traditional 'Rishi knot' – which is similar to the top knot bun – it absorbs and emits spiritually pure vibrations. In contrast, the circular bun shape keeps the energy moving in a clockwise direction that retains it within the body.

In ancient times, the Southern part of China expected single women to arrange their hair in a braid, while the married women wore a bun tied at the top of their head. In this traditional practice, the fifteenth birthday for young girls was regarded as a coming-of-age hair pinning ceremony where the girls wash their hair, comb it into a twist, hold it together with a pin at the top of their head, and declared eligible for marriage. This tradition might be associated with the famous image of Buddha wearing a topknot.

In Japan, Samurais used the topknot hairstyle – also referred to as 'Chonmage' – to help their helmets in place. Precisely 55 authorized hairdressers did this popular hairstyle among the Sumo wrestlers at any given time; they used four types of boxwood combs, string gotten from wax, a stick, and a pomade obtained from chamomile oil and wax. When the wrestler decides to retire, an elaborate ceremony is held to celebrate the cutting off of his knot. Family, friends, and patrons take turns snipping the hair while the stable master takes the final chop.

In Greece, the ancient women wore a style now regarded as the Greek knot; the hairstyle is a simple, low-laying bun tied at the nape of the neck and typically adorned with jewelry to symbolize status.

In ancient Korea, during the Joseon reign, married men put up their hair in a topknot or sangtu by wearing a pin and a band on their forehead to hold the style together. Hats worn by these men were specially designed with space to accommodate the buns.

In 1800 Regency England society, the fashion craze was for the ancient Greece and Rome hairstyle, where women wore their hair up at the back of the head. Victorians parted their hair in the middle with a high-sitting bun, complete with corkscrew curls around the face and ears or braids hanging in loops around their ears.

By the late 19th and early 20th century, the top knot bun brought to America from England transformed into a looser and more natural Gibson girl version – which is considered more feminine and stylish – portrayed by the illustrator Charles Dana Gibson. The hair was styled air piled high in a pompadour and a small bun perched in the middle of the head.

In Europe, the Ballet dance originated in the 15th century from Italian Renaissance courts to entertain aristocrats. In this present day, the bun is still required to punctuate the elegant lines of the body – referred to as the 'bunhead' by ballet students – to create uniformity and can be adorned with flowers, headpieces, and jewels for a performance.
Difference between top knot styles and man bun
The topknot hairstyle is a type of hairdo associated with the Samurai men where it's only the hair at the top of their head that is long; the rest of the hair is short and cannot fit into the bun. On the other hand, the man bun is usually for people with long and even hair; it initially served to keep the hair away from the face.
Ways of making topknot bun
You can make the top knot bun by using different hair types and hairstyles; let's look at making the bun with naturally long or short hair.
First, comb the hair in a high ponytail taking it away from your face and securing it tightly with a hairband near the top of the head.

Next, divide the ponytail into two equal sections and add a small amount of 

mousse 

to each section to make the hair extra smooth.

After applying cream, wrap each section and twist into one piece to create a uniform and neat bun.

Next is to take your twisted hair and wrap it clockwise around the

hairband

.

Once you finish, use several bobby pins similar to your hair color to keep the knot in place both at the bottom and the top of the bun; you can apply a bit of holding spray to the bun to keep it firm.
Topknot bun ideas for every hair type
Aside from using your natural hair to make a simple topknot bun, you can also make other types of hairstyles into a topknot bun.
1. Topknot with Havana twist
If you have kinky hair, the Havana twist is a protective hairstyle for you. To up your look a bit, you can decide to put your hair into a topknot. For the Havana twist topknot, twist two strands of hair on themselves to make a thick twist and secure on the top of your head with a hairband into a knot.
2. Voluminous topknot
The beauty of a swoon-worthy topknot is in the volume; the voluminous hair can be achieved with curly, textured hair and fine hair. You can create this look with an extension if your natural hair lacks the volume you need. You should put your hair up and clip the wefts in, following the direction of the hair.
3. Topknot with bangs
Bangs are the new trend, and your favorite celebrities are rocking the look with a topknot. It is easy to pull off this look if you already have a bang hairstyle. Twist your hair into a topknot, fasten with a band, and allow your bangs to fall into your face with a few framing your face to create a natural look.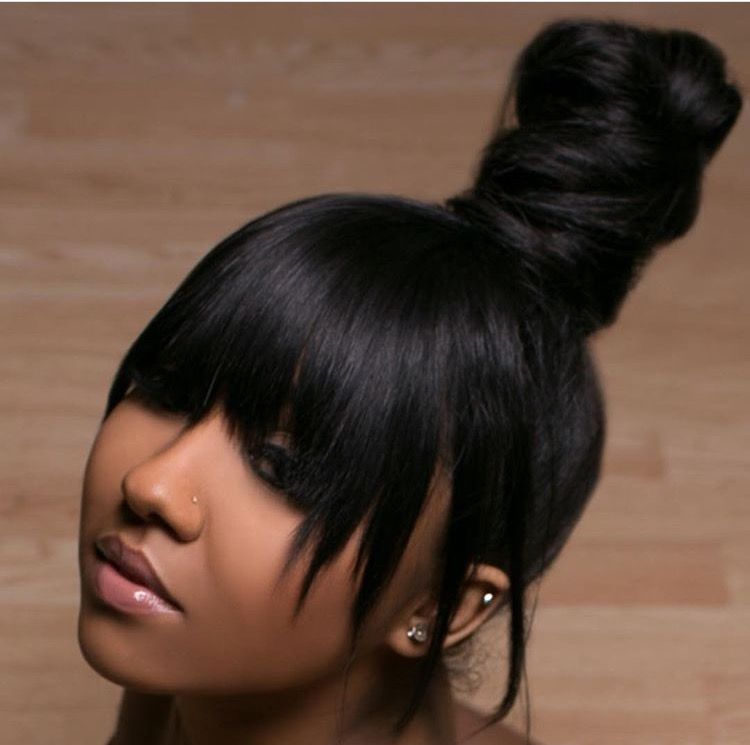 4. Headscarf top knot
If you are the type that likes to play with colors, you can add a scarf to accessorize your outfit; a headscarf with a gorgeous print is a timeless look that creates a perfect trick in making your topknot appear ultra-chic and different. Put your curly, textured hair into a topknot bun, wrap the scarf into a tight rope around your bun all the way up. You can bring out a few curls here and there to create a playful look.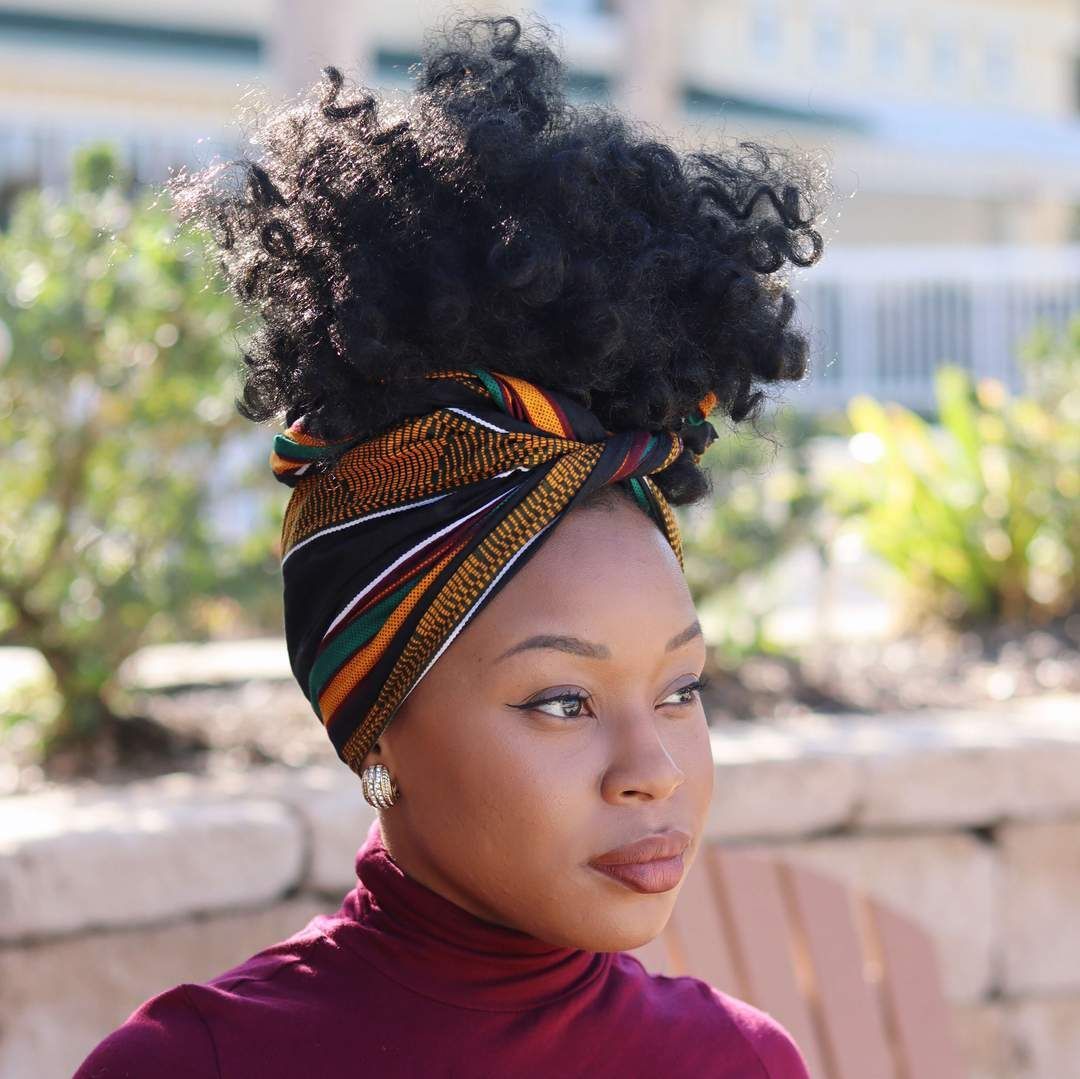 5. Hair bow topknot
If you are going for a topknot look that is bold and eccentric, the hair bow style is a great option. The hair bow topknot was made famous by celebrities like Lady Gaga and Beyoncé, and it is a simple but adorable way to doll up your outfit for a special event.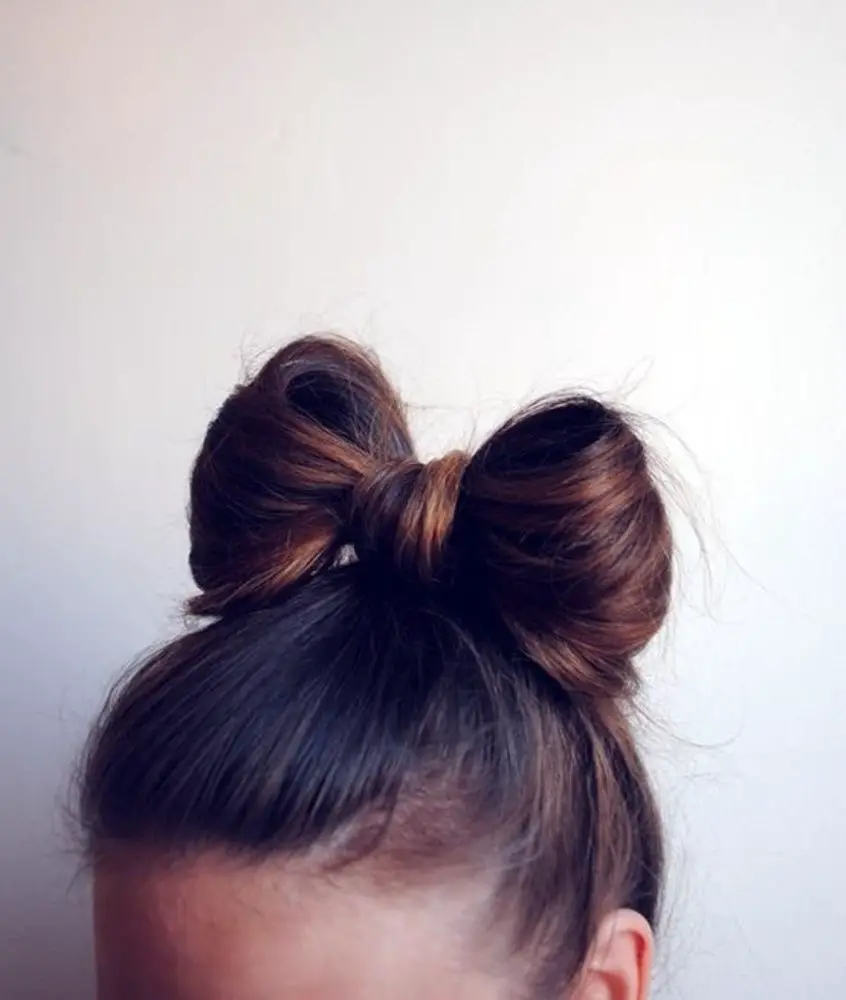 6. Accessorized top knot
The topknot hair looks good whichever way you style it, either as a messy, undone look for a casual day or as a sleek and elegant way for a special evening occasion. If you are unsure how to style your topknot bun, you can add a trendy hair accessory for a different look. Accessories like French pin, gold clips, pearl hair clips, or floral accents (Link products on Amazon) will add a dose of chickens to your topknot.
In conclusion, the top knot bun is a staple for many women, and it can be styled in various ways – do not limit yourself to a particular style. You may also like to read our latest article, 10 Melt Cosmetics X Beetlejuice Collection Makeup products you should try.