Hair dyeing has always been a fun way to get a new look. No one expects it to last a lifetime as chances are the hair dye didn't give you the right shade, to begin with, or you are just tired of the color and it is not fading quick enough.
Hair color remover is the most efficient way to reverse an undesired color change and prep the hair to receive a new color. They are the erasers of a botched hair dye process, but before we go into the product to use, we should find out what exactly this magic product is.
What is hair color remover?
The hair color remover is designed to extract oxidative color dye from the hair. It is also called a hair color stripper, which is an artificial way to remove the color from the hair. This is one of the most effective ways to get new hair color, as they take out buildups of a previous color application.
Which products should I use?
A good hair color remover product should be gentle on the hair cuticles, yet active enough to penetrate and target the artificial dyed color, which should not alter your pre-bleached hair color after the process. If you find some with conditioning like oils, you get a bonus to protect your hair. Below are a few you can use.
Color oops hair color remover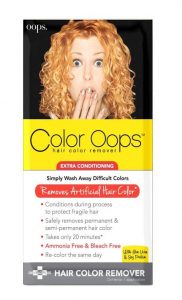 Color Oops is one of the most popular products you can use to achieve a new base color. It is gentle and free from harsh chemicals like ammonia. The product works by reducing the dye molecules, so they can easily wash away.
It is more effective on natural hair colors like brown rather than the brighter shades such as pink, green, blue, etc. It is a versatile product that works for both permanent and semi-permanent hair dye.
L'Oréal Paris colorist secrets hair color remover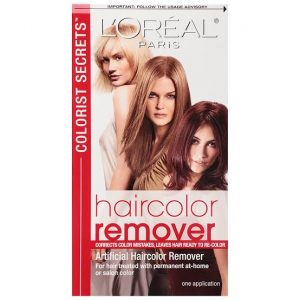 This product is intended for repairing damage caused by permanent hair dye. It removes bright colors such as red which is one of the hardest colors to remove. This is probably why it is a harsher option, as it contains ammonia chloride. Give your hair the right TLC afterwards.
Colorfix hair color remover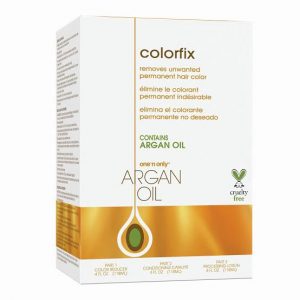 This is one of the easiest products to use as you can customize it to the color density and hair length although, it might work on semi-permanent dye. Following the directions, you can mix with the liquid, or with shampoo to slightly remove some color.
Color delete from scruples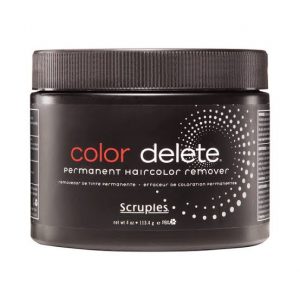 One product you can count on to remove any color shade is the color delete dye remover. It is sold as a powder; you can opt to mix it with water or you can buy the accompanying developer to mix it. This can be a turn-off for some people.
It's comes recommended because of the hair protective ingredients it contains such as avocado oil. This ensures that the heavy-duty product does not damage your hair.
Sephora heat-activated color fader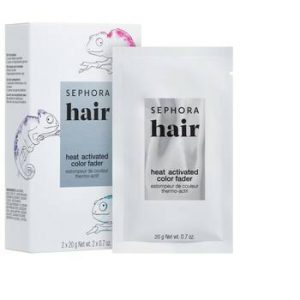 You will get a visible toned-down color in 15 minutes with this semi-permanent color fader. After mixing with warm water, massage the paste into your damp hair. After which you are expected to wear a shower cap and apply heat with a blow dryer to the hair. Wash off with shampoo and viola, you have a lighter hair shade.
You can safely use these products at home, but be sure to carefully follow the instructions for use. The effectiveness of these products is dependent on the hair texture and the type of dye used to color the hair. So you might want to keep that in mind if you end up with an undesirable result.
Here's how it works
When you apply the product, it starts by seeping into the hair follicles. Then it breaks down the dye molecules in the hair. This will make them small enough so that when you wash the hair, it comes off. They even go as far as removing any underlying color pigments from the hair to provide a good base to re-dye the hair to any desired color.
It is also advisable to use a clarifying shampoo to help open up the hair for the color removal process. It will also help the color fade out naturally. Afterwards, do not forget to nourish the hair with some care products to avoid hair damage because the remover products tend to be harsh.
Cons of hair color removal products
Most of them are safe to use, but some products contain harsh chemicals like bleach and ammonia to reduce the color of the hair. Remember to be careful while you use such hair color remover products because wrong usage and over usage can result in re-oxidation.
This is a situation where the colors do not completely wash out of the hair. This makes the hair overprocessed when you try to re-dye the hair, and you'll probably end up with the wrong or a darker hair shade.
It is advisable to seek professional help as it is a tricky process to remove the color from the hair. If you choose to do it yourself, here's a pro tip: give special attention to the porous hair tips as they tend to evade products. Choose the right brands and reduce your usage to maintain healthy hair.