You need a professional makeup brush set if you like to apply makeup products. You can forgo the professional in the name; it doesn't mean you need a particular skill to use them. It only shows they are the right tools to apply and blend in products on your face for a flawless finish.
 Keeping this in mind, you might have sought to shop for the best makeup brushes, which can be a daunting task. You will find a wide array of brands with their iterations, and you end up confused about which set to buy. Some brushes may deliver the airbrush finish, while others are for slathering on enough products such as powders. 
However, using the wrong brush on some regions of your face equals a lousy appearance. Not to worry, we have curated a list of 21 of the best set that will make applying products on your face and give you the best-finished results. 
Essential makeup brushes contained in a professional set
Most sets can combine at least 3 of the following pieces to help you achieve the look you want. 
Makeup prep brush:

 This bush gets primarily used for prepping your skin before applying makeup products. You can use them to blend in primers and moisturizers, which usually marks the beginning of the makeup process. Not all professional makeup sets may contain this brush.

Foundation brush:

 Almost all brush set comes with a foundation brush. The blending of foundation formula, whether liquid or cream, is vital to how the makeup turns out. You will need a fluffy bristle brush that delivers accurate blending for a sleek finish. 

Concealer brush:

While this may not be necessary, it targets the minute areas of your skin that need to get filled in. They are also, precise for covering up flaws missed by foundation brushes.

The powder brush:

 It's a broad bristled brush that can evenly distribute setting powder to all face and neck areas without missing a spot. 

Eyeshadow brushes:

Small-sized brushes allow you to apply and build color coverage on the eyes. You also blend in the pigments to perfection for stunning eye makeup. 

Highlighter brush:

 The final touches of a complete makeup look solely depends on the highlights. You will need a well-angled piece to put the face's best features in focus. That's why you use them on specific face areas when contouring. 

Eyebrow brush:

 You might not find this brush in every professional makeup set, but they are essential in filling in the brows. Even after using eyebrow pencils, you can trust this brush to give the brows a fuller natural look.

Blush brush:

 This finishing brush binds the look together; you may not fancy the red hue it leaves behind. When done correctly, they look cute, and you need a blush brush that evenly blends out the blush powder without blotch marks.

Bronzer brush:

 Add glam and all other sparkles to the highlights on your face, down to the neck with a bronzer brush. They leave a buffed finish because of their flat-top shape.
21 best professional makeup brush set
Before buying a new makeup brush set, you need to consider some key factors. First off, you check out the brush bristle and handles to ensure they are of good quality. The next thing to consider is your personal needs; if you like to apply full makeup, you should invest in a complete set. You can work with a standard makeup brush set when you're more of a bit of dab of powder. 
Also, you need to consider the size of the bushes, as some sets contain many bushes for specific purposes. Other professional makeup brush sets only include a few pieces with multipurpose uses. 
Present the professional brush set you will love to use every day without any further ado.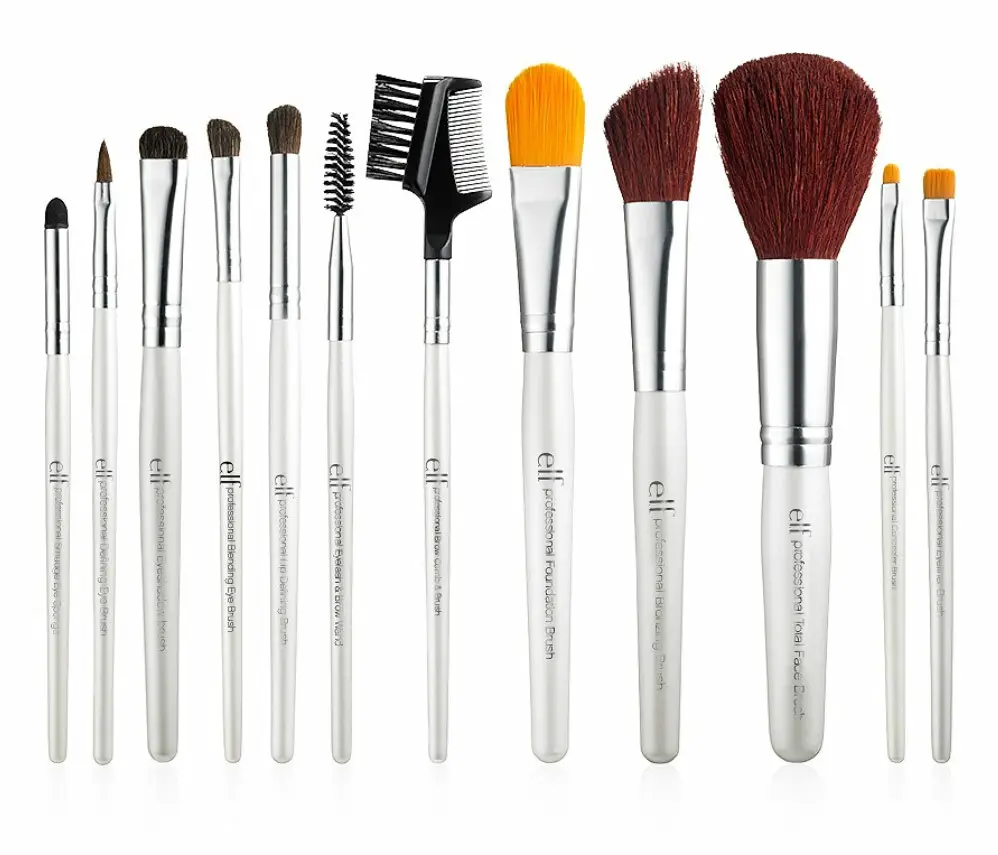 Achieving a flawless face is easy with this 12-piece makeup set. The brushes come shaped to suit the hand's grip for better control and blending technique. This prevents the bush from slipping to get a detailed look. It comes with everything from a foundation brush to a lip-defining brush.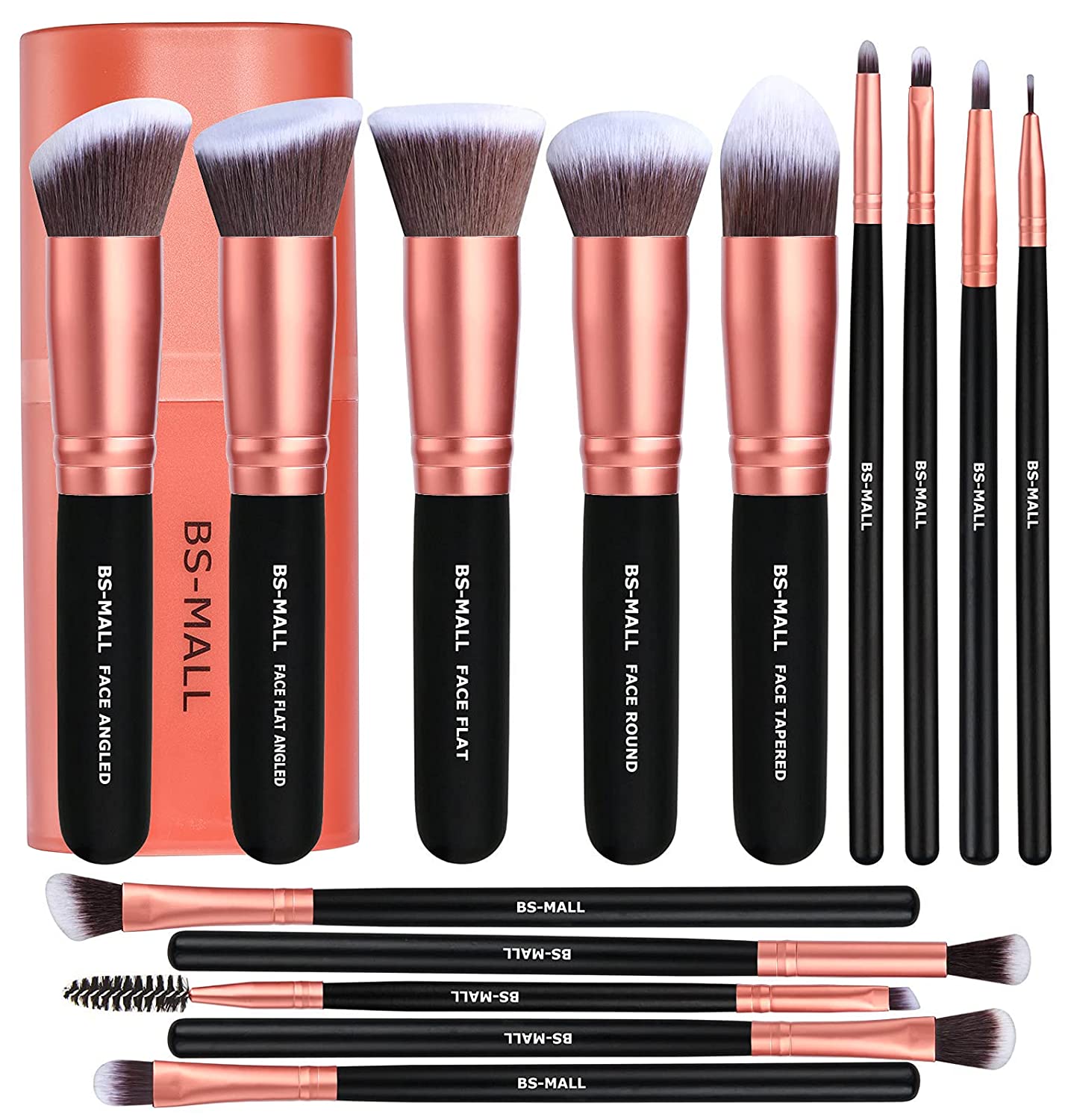 This makeup brush consists of 14 essential brushes to give you a complete look. It has a soft bristle that gives you control to blend in products. The brushes come in a luxe casing you can take everywhere, so you don't miss out on your beauty regime. 
3. Mac Cosmetics: Wave your wand brush kit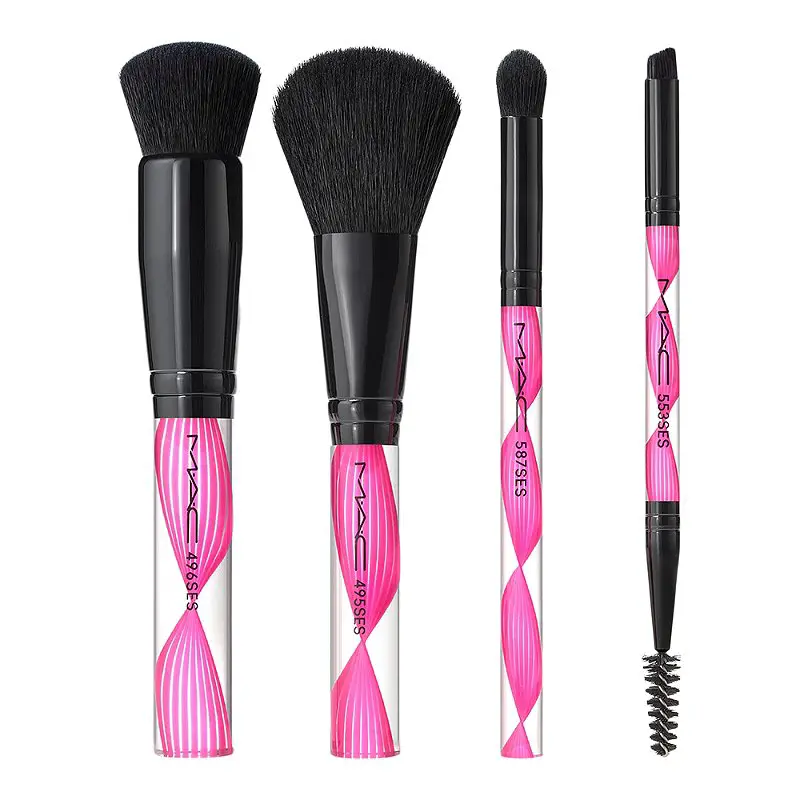 Mac brand shows why they have remained a powerhouse in the beauty industry with this four 4-piece essential brush. You only need a foundation brush, powder, and eyeshadow brush. Just because Mac cosmetics is all about delivering the best looks, the fourth brush comes with dual ends to tame your eyebrows. 
4. Fenty Beauty: Artistry pro complexion essentials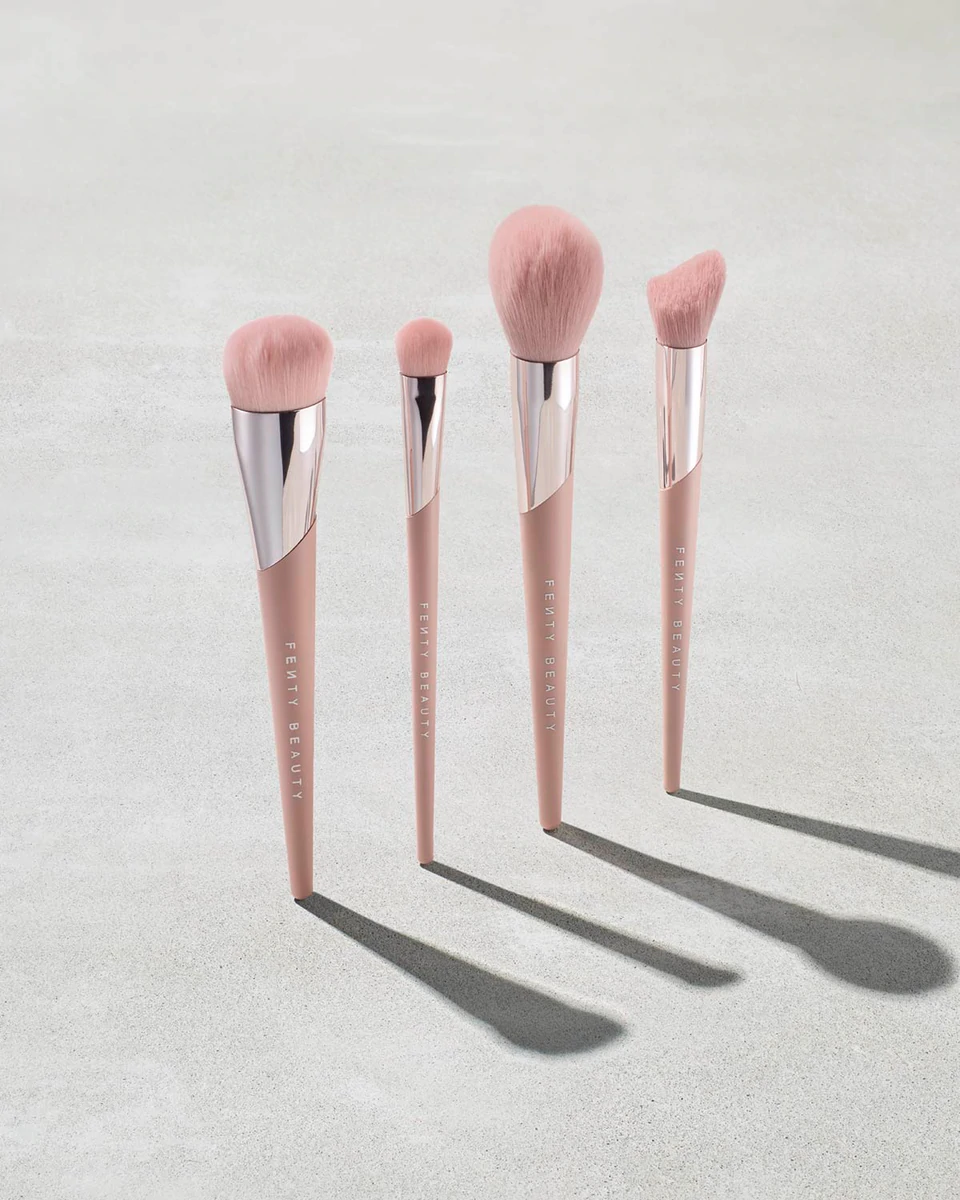 Fenty Beauty comes in with a four-piece professional makeup set, made with a fine bristled brush. With its dedication to inclusive beauty products, the brand curated this set just for you. It comes with a foundation, concealer, highlighter, and powder brush, the essential brushes you need.
Related article: Rihanna's Fenty Beauty launches Icon lipstick | See where to buy all 10!
Are you ready to upgrade your makeup looks, or you're already a pro yourself? Then this 18-piece set from Nevsetpo will appeal to you. It comes with all the brushes you need to get a perfect glammed face, with up to five big kabuki brushes and several others, including a bronzer brush. In addition, you get an eyebrow spoolie and precise brushes for a more detailed look.
Take your makeup game more seriously with this set that contains all the essential brushes plus more to get the perfect blending. The chic rose gold color brushes include five big kabuki brushes to lather on makeup products. Eleven other smaller brushes; complete this set to ensure you don't miss a spot. 
7. Eigshow: Professional makeup brush set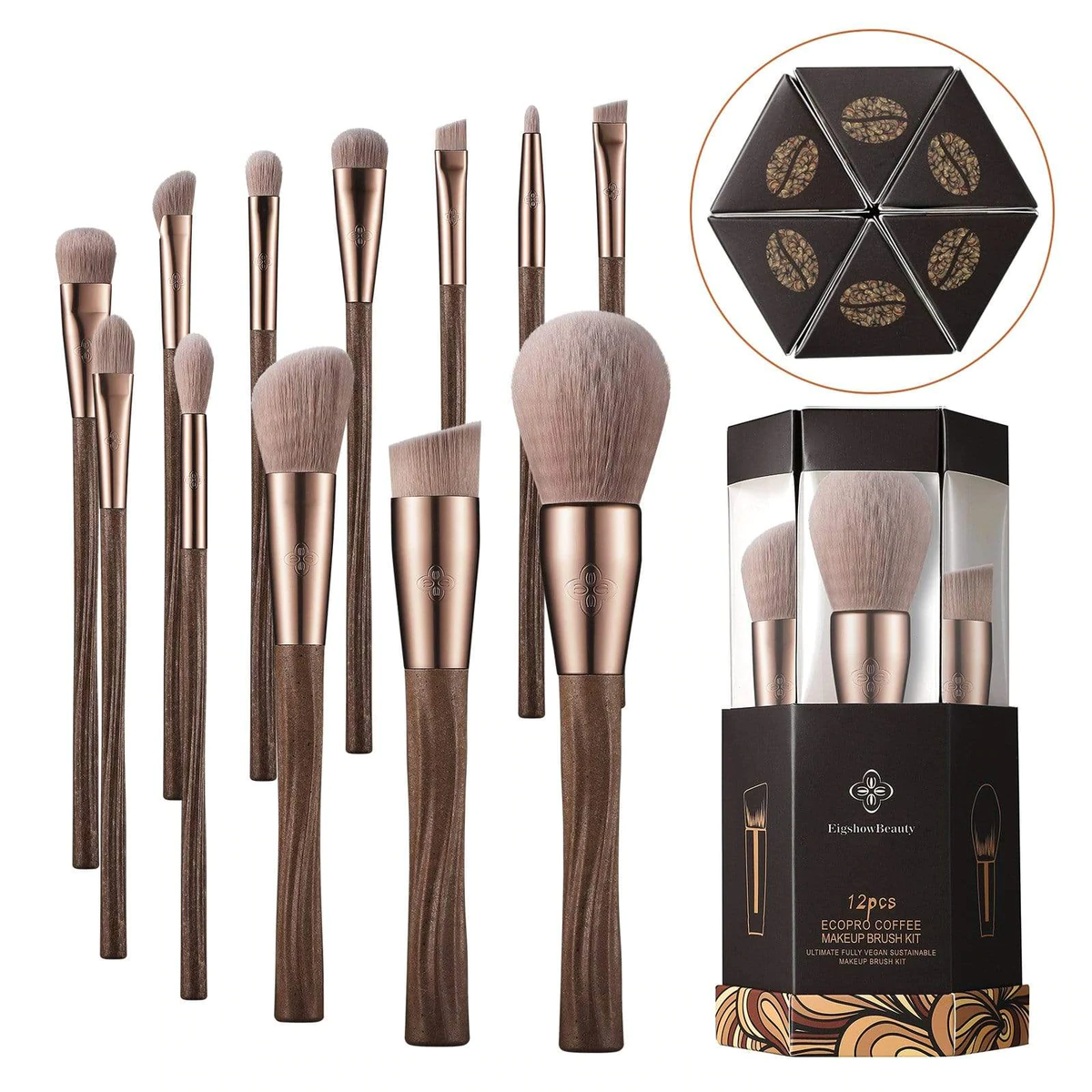 You don't have to fall out of grace if you lead a sustainable life. You get a 12-piece brush set made with vegan bristles and coffee, and plant-based materials made handles with this set. It also comes in a recyclable case, so trust your entire collection that gives a stunning look is eco-friendly.
8. Bobbi Brown: Artist approved brush set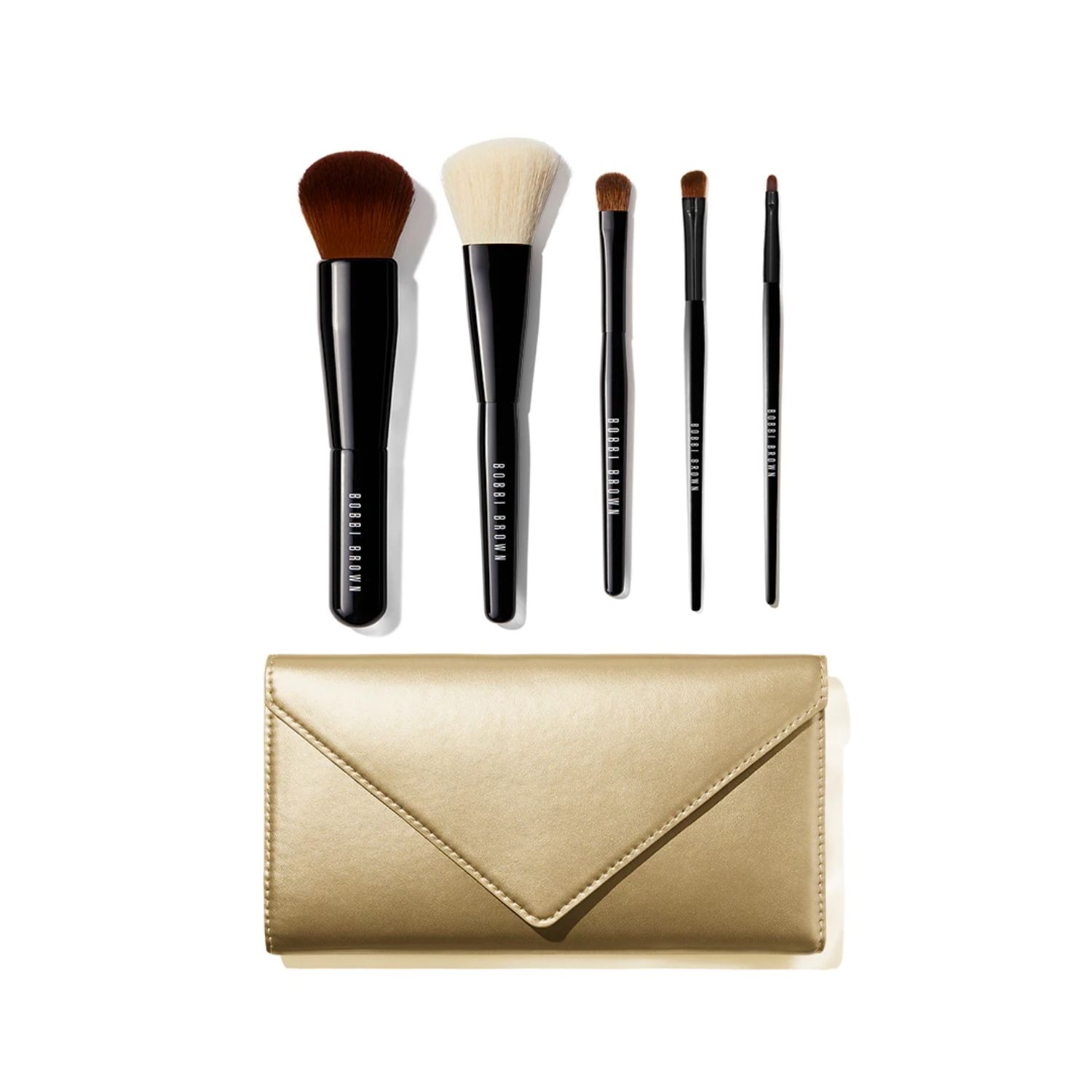 To get the airbrush effect, you need a fluffy brush set that can give your expected result. It contains six essential brushes, from powder to concealer brushes you can carry everywhere. The brand also offers a more extensive brush set if you want to shop for more brushes. 
Most days, all you need are the essential brushes to give you a beautiful makeup look. Since most brushes are multipurpose, sigma comes in with this five-piece professional makeup set. You get the SigmaTech soft brushes to glam the eyes and the entire face. The collection includes a flat kabuki brush, pencil brush, a tapered highlighter, and a blending brush.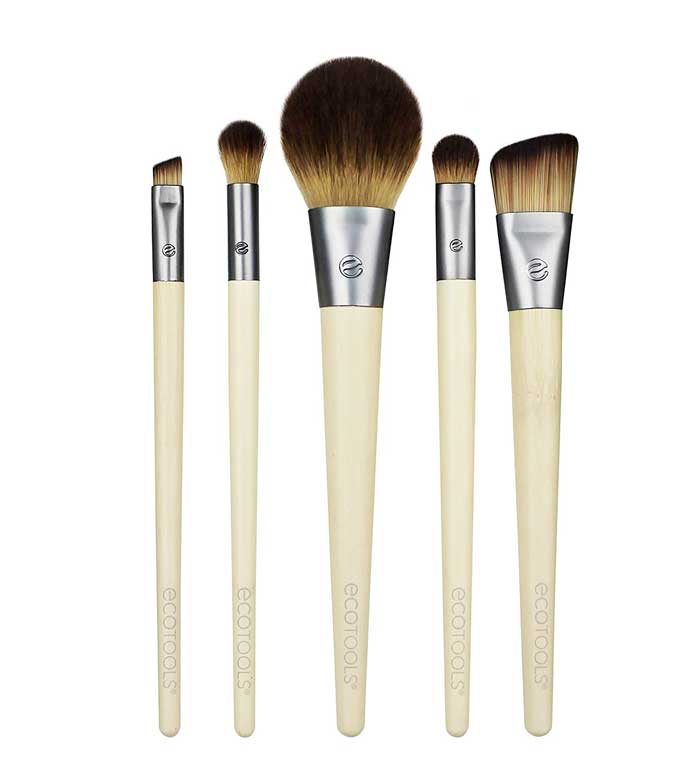 If you require a professional makeup brush set that will stand the test of time, this 5-piece set from EcoTools is your winner. It also comes with a storage tray to keep all your brushes in place.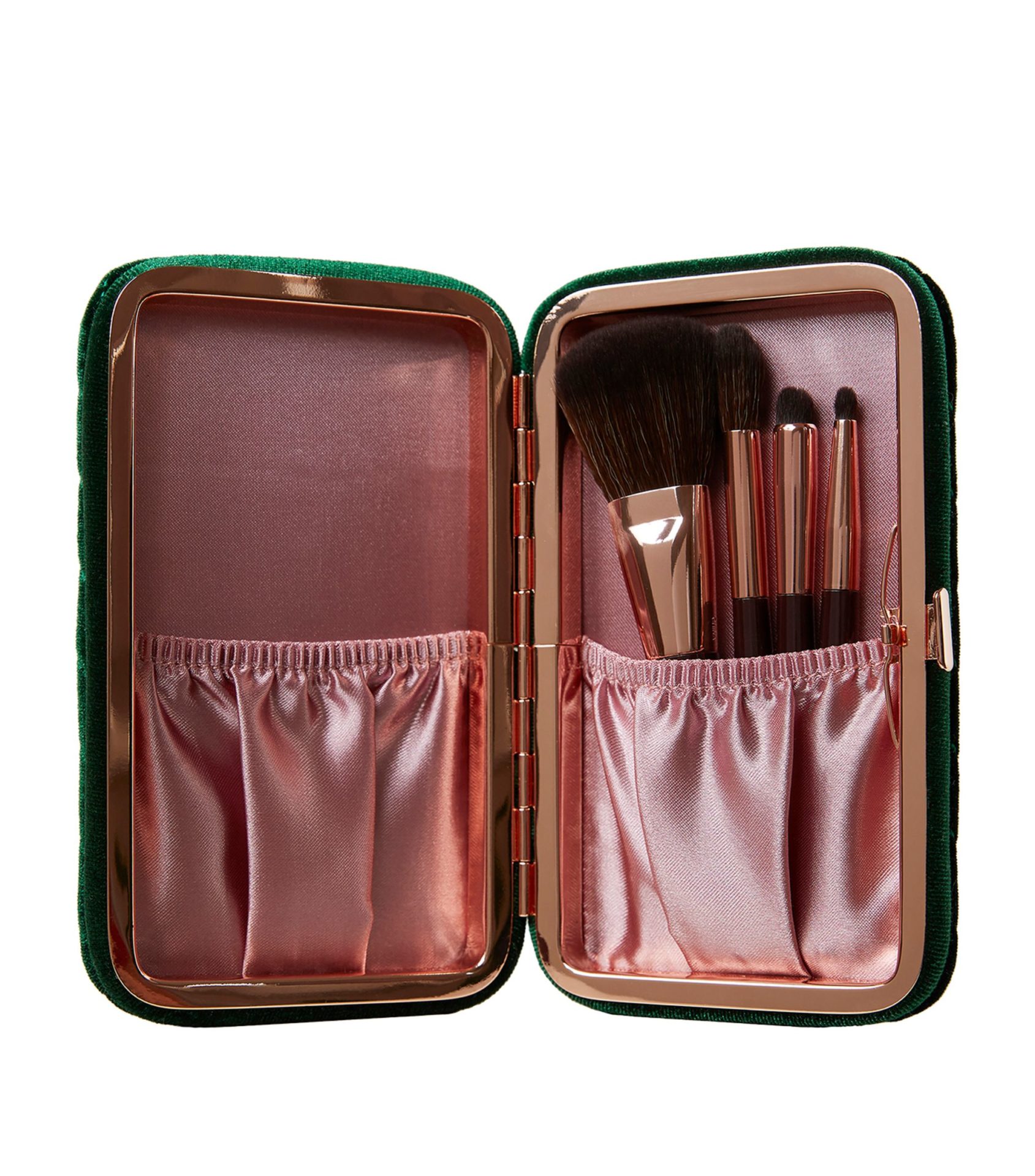 Products from Charlotte Tilbury come in top-notch quality, and it's the same for the makeup brush. They are so effective that she offers the mini-size version to carry around, even for travels efficiently. This mini set comes in a small stylish clutch and contains four brushes and open space to store other items.
Your full makeup face becomes covered with this dozen brush set in your beauty kit. The chic set has big brushes to the small eyeshadow brushes, made with fine synthetic bristles and comfy handles. Its leather casing wraps into a cylinder, making it cuter.
13. Luxie Beauty: Rose Gold 30-piece brush set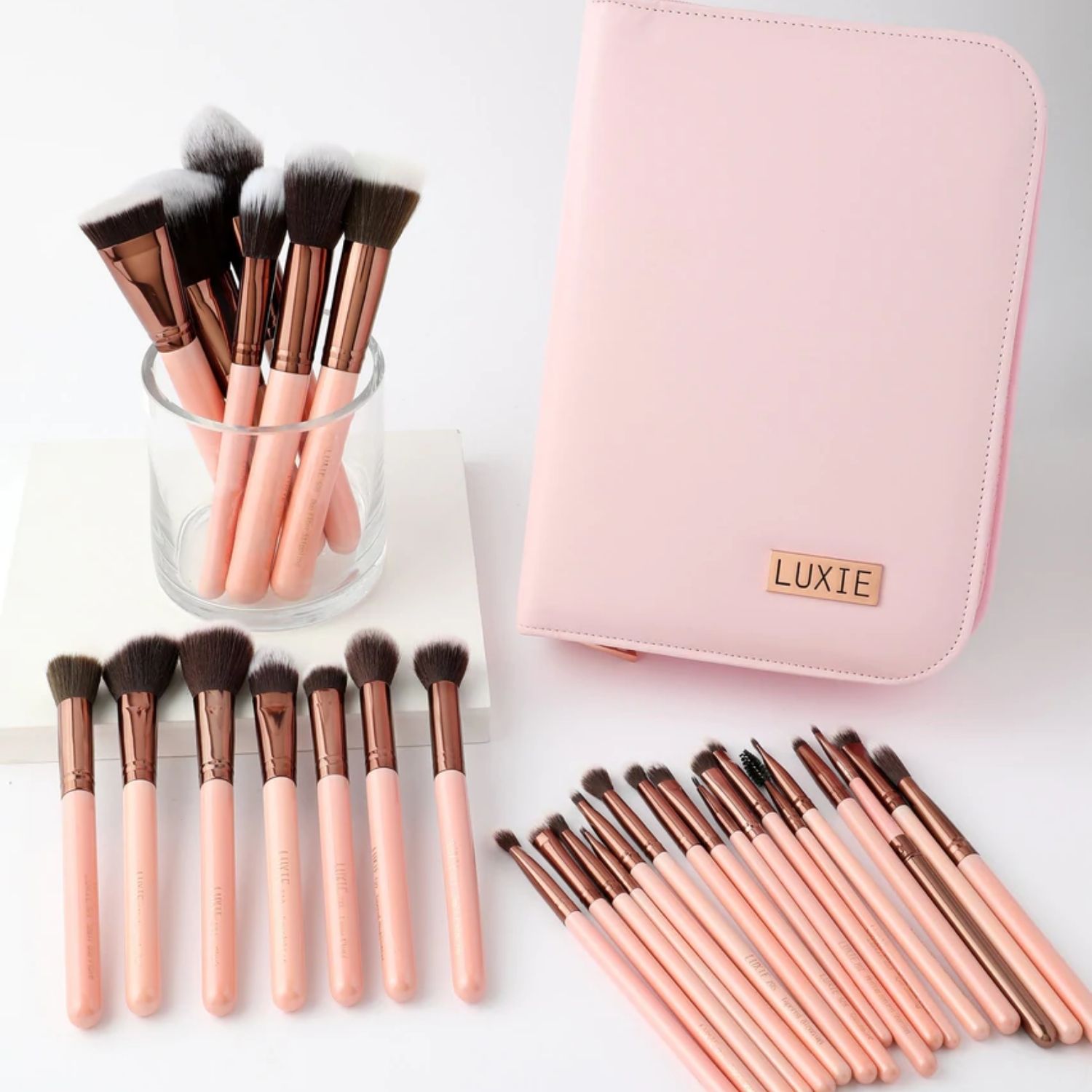 Yes, you saw right, this set comes with 30 brushes for endless buffing, coverage, layering, and blending. Creases and smudging become a thing of the past with this brush set. Always keep in their storage pouch, so brushes don't go missing.  
14. Juvia's Place: i live, i love pro brush set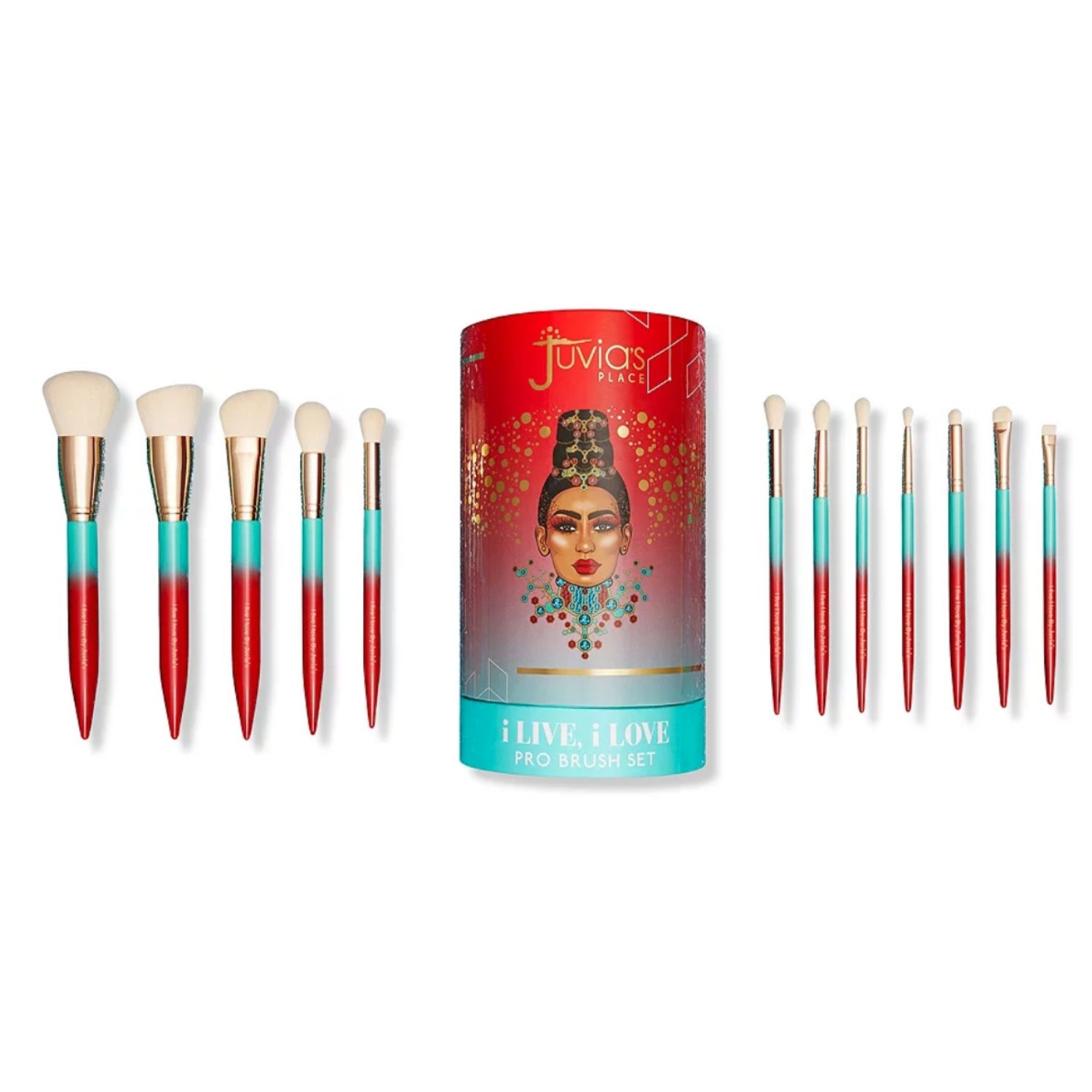 This 12-piece set from Juvia Place delivers on giving you the best brushes you need to elevate your face beat. The vibrant colors the pieces come in make them appear chic.
Instead of dragging a bunch of makeup brushes around, why not opt for the set containing just five brushes that will cater to your needs. You get a powder brush, three other blending brushes, a beautiful face beat, and a soft foundation sponge. If you're new to blending, this makeup set is one of the best for beginners.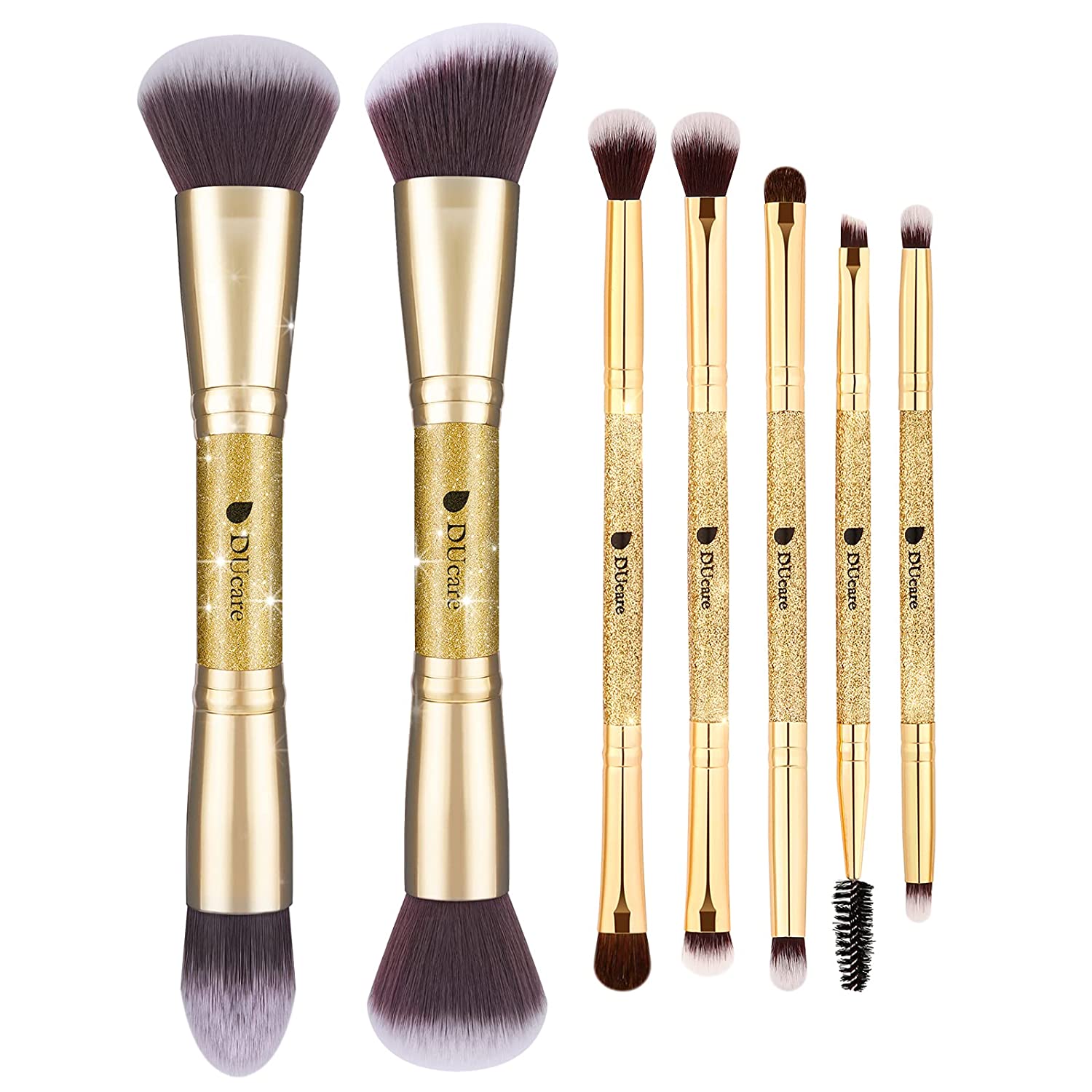 This professional makeup brush set is the ultimate minimalist set for its five dual-ended brushes. The double ends make the brushes very functional and automatically boost them to ten bristle ends. All your needs, from contouring to highlighting and blending, will be taken care of.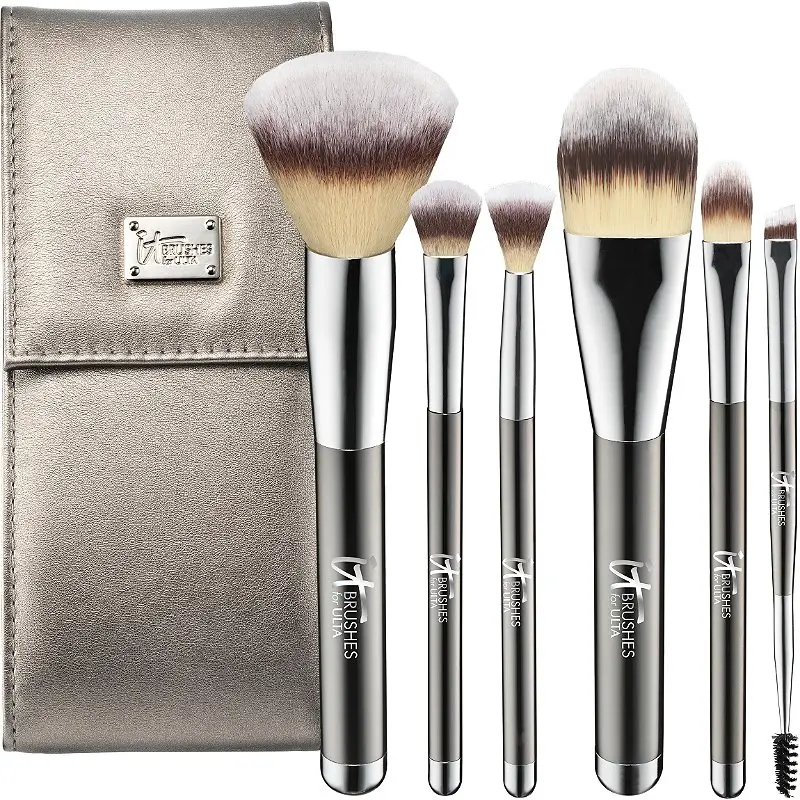 When the brand recognized the six most essential brushes to achieve a gorgeous makeup look, they curated it into a set. The pack comes with the essentials, including foundation, powder, concealer, eyeshadow, and crease brushes. Even though the bristles come made from synthetic fibers, they are allergy-free and super-soft.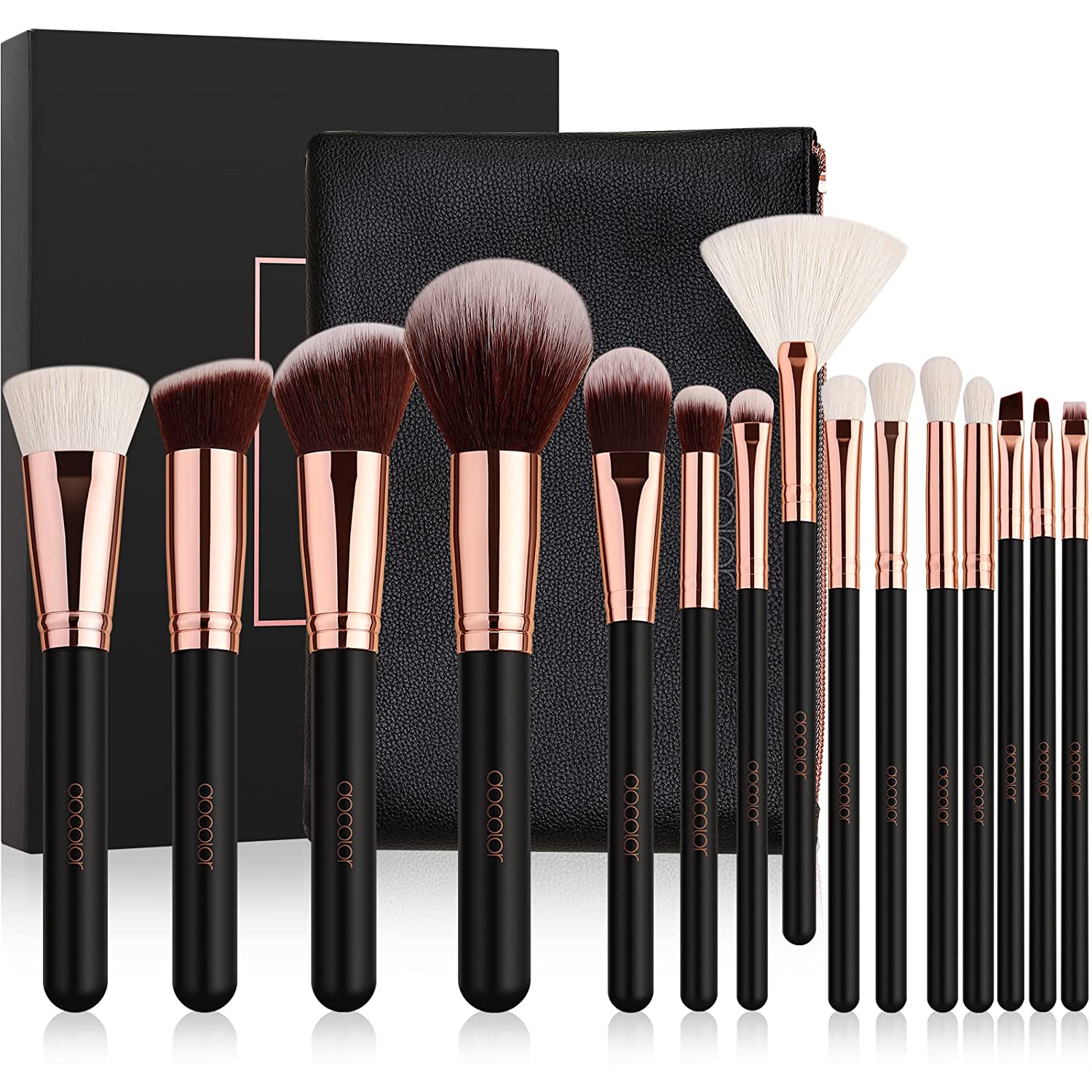 This brush collection is one of the best for eyeshadow makeup, with its slender design features. You also get the right brushes to blend and define your eyes down to a full face. The vegan bristles and slim handles give you the control to get a smooth finish.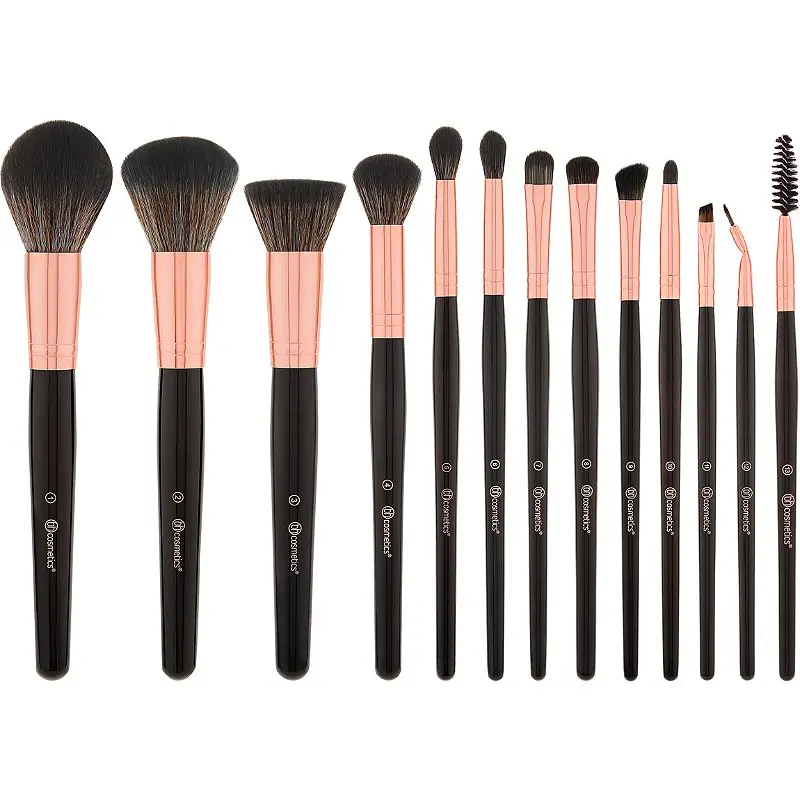 You get all the recommended brushes, plus a few more to give you a flawless makeup look. The price point makes this quality brush worth the buy. Its compact packaging means you don't have to stand leaving some brushes at home when you travel.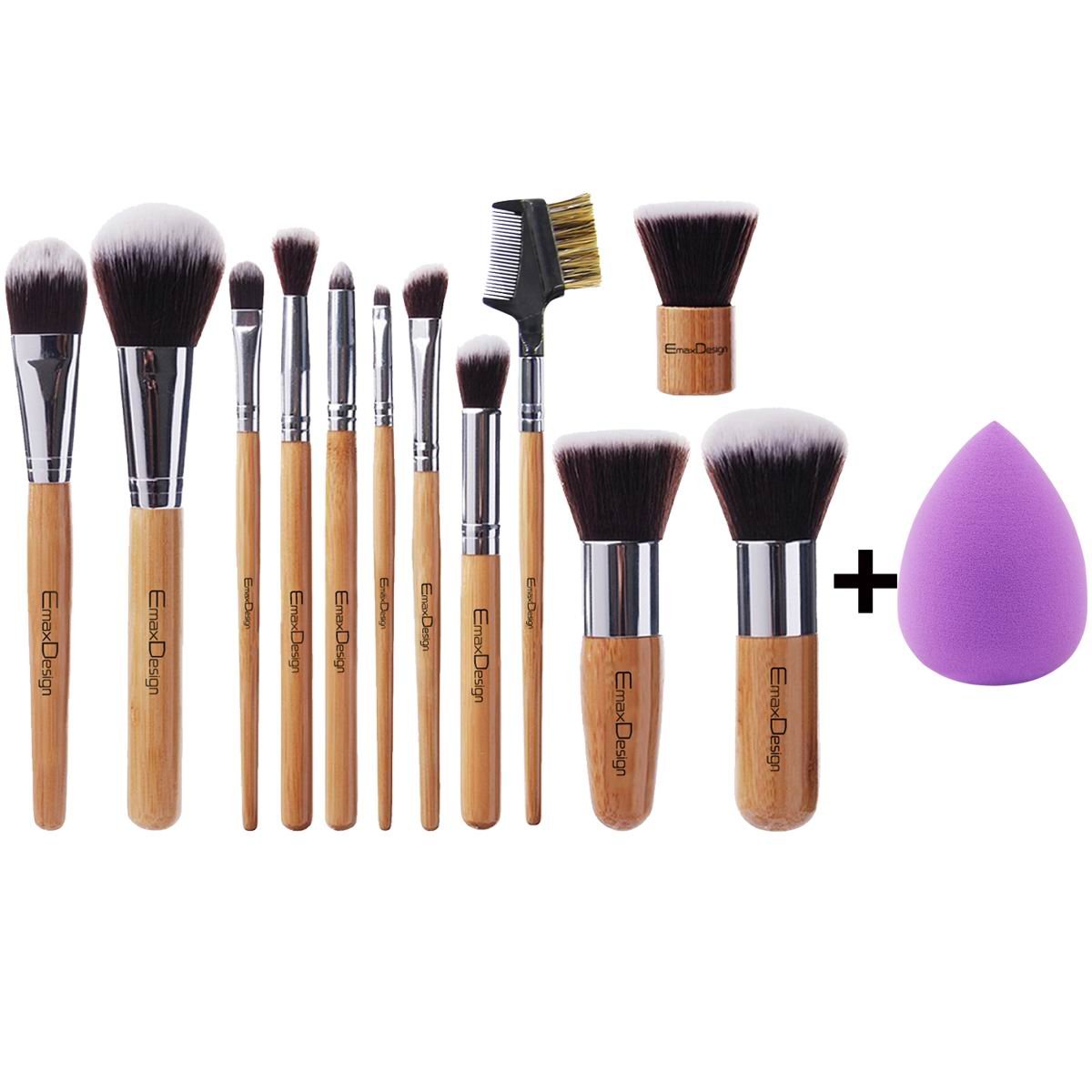 If you're looking for a professional makeup brush set with a sustainable handle, this bamboo design is for you. You get a beauty blending sponge, and silky-soft nylon bristle brushes to make the 13-piece set. This gentle luxe set allows you to build coverage with ease. 
21. Shany Artisan's: Easel set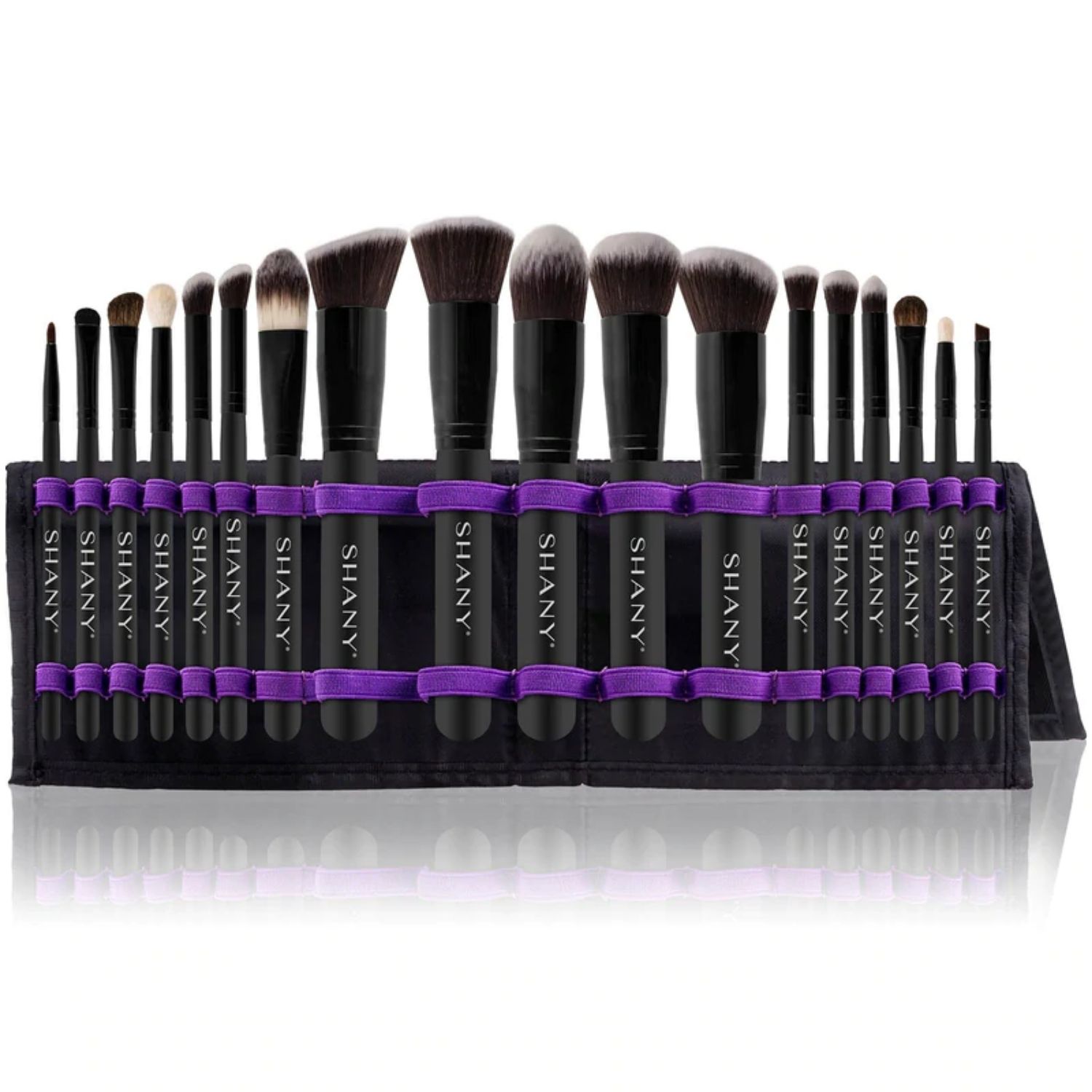 It doesn't get more professional than this 18-piece makeup set. It comes in a case that keeps each brush in its space like an artist's easel. The brushes come with natural and synthetic bristles blends, so you get the best application tool.
You may also like to read Best 70s Makeup Ideas To Try In 2022