If you fancy an excellent beard style, this post is for you as we will be dishing out steps on how to shave goatee. This beard style is desired by many celebs like Idris Elba, Johnny Depp, and Dwayne Johnson who like to rock the classic style. Since the beard style is customizable actor, Brad Pitt often rocks a long yet straggly goatee beard. 
However, since it is the face, you don't want to start shaving off the hair without proper knowledge. Once you do, you can experiment with different styles (if you have much facial hair) or stick to the basics. There is enough room for the others to be studs, but you still get to look stylish with a goatee. 
It can be a chore searching for the perfect beard style, so now that you've settled on the goatee, what's left is to shave it perfectly. Read on to find a step-by-step guide on shaving a goatee, maintaining it, and some goatee styles to channel your skills. 
What is a Goatee Beard?
A goatee is also called a circle beard for the way it looks. The classic full goatee often gets mistaken for the Van Dyke beard. Goatee beards originated from ancient Greece; the inspiration came from trying to look like the god Pan. 
The men of that time admired his goatish looks since he was handsome and shaved their beards to mimic his own. Although it started there, the beard style spread worldwide, with everyone putting their spin on it. The original is still appealing today, and it is all about finding what works for your face. 
Goatee beards soften the looks of men with pointy chins; they can also help flatter a triangle-shaped face. For another face shape, you can customize the goatee beard to suit your face. You only must ensure the style is perfect for you before shaving off your precious hair.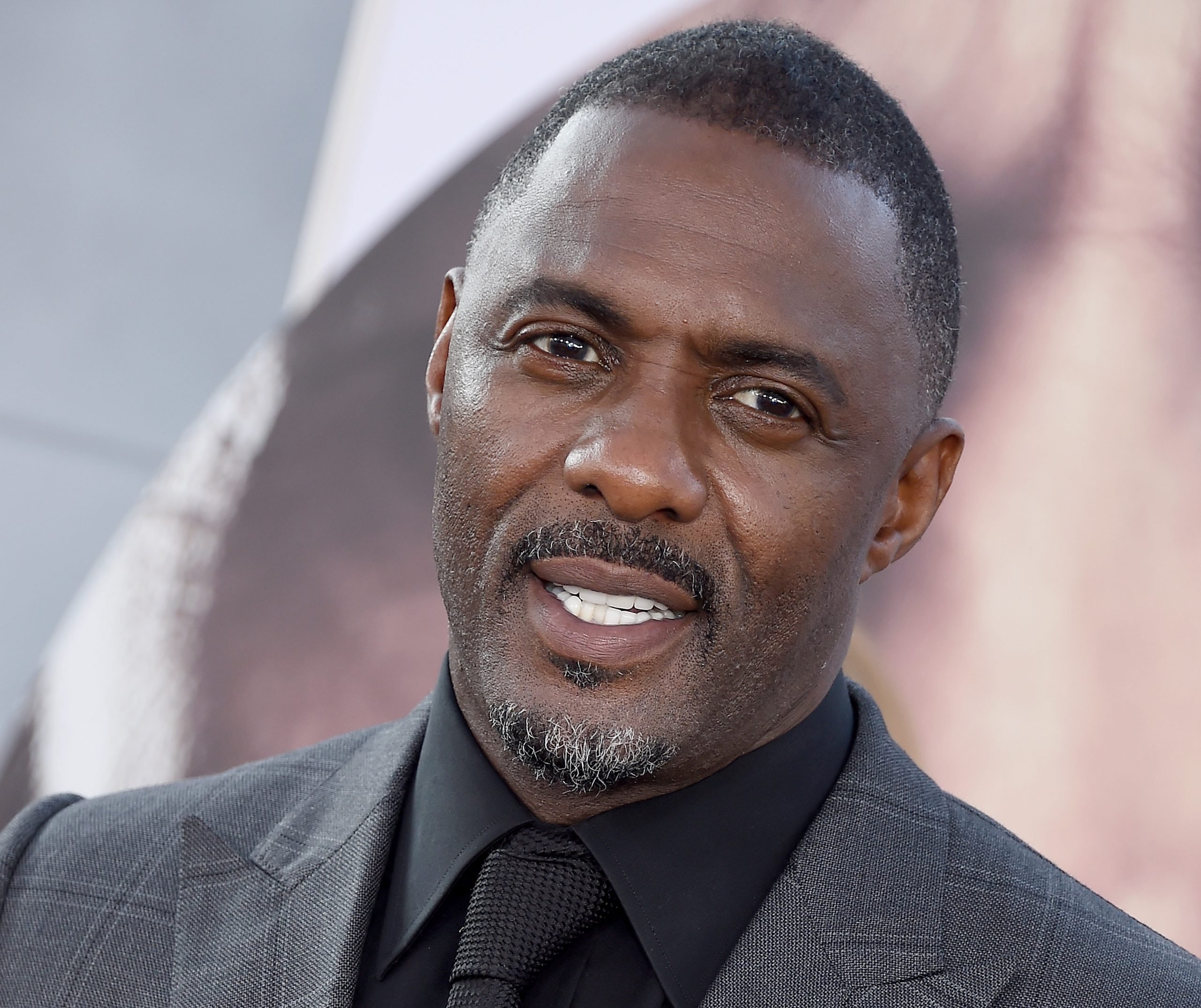 How to Choose a Goatee For Your Face Shape?                                                                                               
When choosing a beard, most men like to think of where they frequent and usually work. While it is okay to look tidy and professional, you also want to consider your face shape when picking out a goatee style. 
1. Round Face Shape
You need the classic pure goatee with a clean-shaved jawline if your face is round. This style does not carry a mustache but only an adequately shaved chin beard. It accentuates your round face and jawline to give it a slimmer look. Since it doesn't have hair on the different areas, you can easily maintain the look.
2. Oblong Face Shape
If you have an oblong-shaped face, you can go with a Van Dyke goatee style. It features a chin beard and soul patch accentuated on top with a mustache. The hair of the goatee is also left short to maintain a tidy look, along with keeping the other areas of your face clean-shaven. 
3. Triangle Face Shape
A goatee style that gives the illusion of a fuller jawline can make you wonder if you have a triangle face shape, hence, why you need an anchor-styled goatee that looks just like the name suggests. The goatee features a soul patch, leading to a chinstrap beard and a standalone mustache. This style works for the round-shaped face as well.
4. Square Face Shape
The classic combo of a mustache and goatee is perfect for men with a square face shape. This style features a chin beard and mustache enhanced with a clean, shaved jaw and neckline to flatter the strong jawline and soften the look with the beards.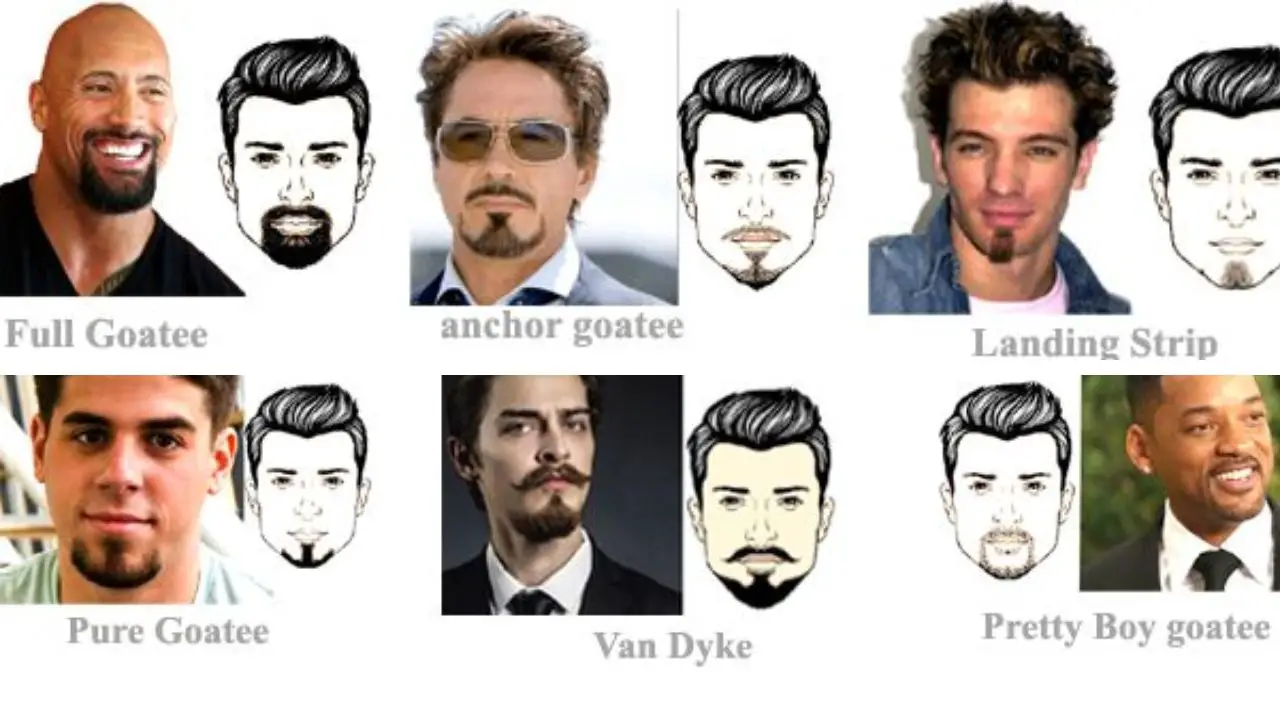 How to Shave a Goatee Beard the Right Way?
A goatee requires you to have some hair to work with, so you can trim it to form a perfect style. So, you must grow your beard to see if you can proceed with the style. Invest in some beard oil to aid the growth process.
We have come to the part you have been waiting for. Before you begin shaving, it would help to gather the supplies you'll need. So, you don't scamper around during the process and ruin your beards. The thing you'll need include: 
Water. You can also stay close to the tap, preferably your bathroom skin. It is best to cut hair when it is still damp.
Comb. Find a small or mustache comb that can pick through your beard's hair.
Beard Trimmer. You can find several brands with beard trimmer devices, but we trust Phillips. You can also use a razor if you feel more comfortable using it.
Precision Trimmer. A precision trimmer will help you get to the area you initially missed. It will also give the goatee the perfect shape.
Mirror. If you're going to shave hair off your face, you need a mirror combined with good lighting to see clearly before making unwanted changes to your appearance.
Now that you have all your supplies lay them down, and let's begin the shaving process. 
Step 1: Trim Your Hair
If your beard hair is longer than 5mm, you need to trim the hair down. The best length for a goatee is about 3-5mm, so go in with your beard trimmer until it the hair is around this length. You can keep the hair longer if that is the look that appeals to you. This first stage is crucial in learning how to shave the goatee correctly.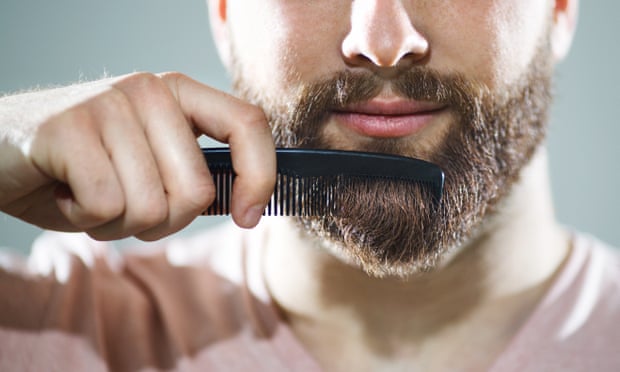 Step 2: Create the Outline
This step is about creating an outline of how you want the results of the goatee to look. Here you can decide the width and area you want the goatee to cover. You will need your precision trimmer to get the best outline. Do not make the width so broad, as the wider goatee style mostly suits people with a longer face.
At this point, you can use a marker to get the exact width you need, especially if it's the first time you have your outline. Use the trimmer to clean and shave off the remaining areas of your face down to your neck. While shaving, ensure you go against the hair growth direction and use gentle movements. 
Step 3: Styling the Under Lip
After a defined outline, you must style under your lips to create a goatee. Go in carefully with the beard trimmer, and trim to form a rounded or triangle shape underneath your lower lip. If it is hard to get a profile, give the area a clean shave staying mindful of the edges.
You don't want to ruin the hair lines of your beard outline. At this stage, you can decide which goatee style you want, whether to leave the mustache connected or go with a chin beard goatee.
Step 4: Customize Your Goatee Length
To ensure you have the perfect length, run your comb through the beards to see how long it is. If you are okay with the size, then you can leave it. But if you feel it is too long, you can always use your trimmer to clip off some length. If it is too short, you will have to carry the beards like that for a while until they grow out.
Step 5: Tidy up 
Now that you have your desired beard style, you'll have to clean up the outside areas to enhance the outline of your goatee. Start from your cheeks, and trim down to your neckline until everywhere is cleaned up. You must also check your mustache and the hairs surrounding your upper lips to see if it is in the exact symmetry as the goatee.
If they are not, trim until they flow seamlessly into each other. To get a clean shave, apply some shaving cream to reduce the irritation if you use a razor. When you are done, wash your face, pat dry with a towel, and finish with an aftershave lotion.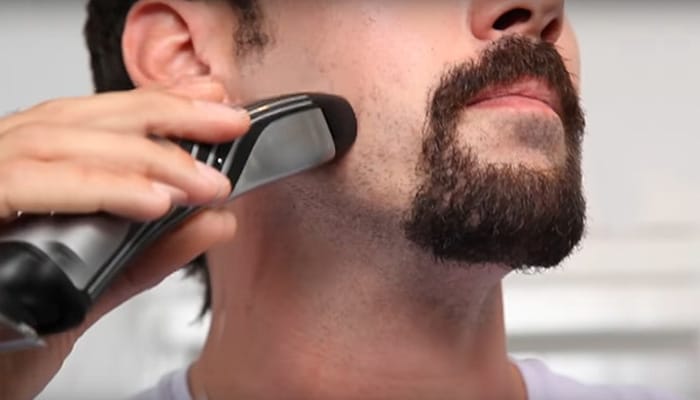 You are ready to rock your new beard with these five simple steps to shave your goatee.
How to Maintain a Goatee Beard?
There is no strict rule to maintaining your goatee. If you wish to keep it looking sharp, always shave the other areas of your face and neck clean. It would help if you also trimmed the hairs of the goatee itself, so you don't appear worn. The key to maintaining your signature look is always cutting the strands to their original length.
Some people like to trim daily and clean up the other areas of their face so they stay looking sharp. In addition, you can apply some beard grooming products to keep your goatee looking sleek. It would be best if you treated your beards like other hairs on your body, and as such, wash with shampoo or a gentle soap.
Apply conditioner and, before stepping out, some natural oils. Believe it or not, beards can have split ends when left unkept. 
Conclusion
The Goatee beard is a classic style that any man can rock. It strikes the perfect balance between a mustache and a complete beard look. Hence why they call it the circle beard, there are several variations, but the hair usually stays low for easy maintenance. If you wish to style your goatee beard, you must keep the hairs longer and be ready for daily combing and grooming.
You may also like to read:
–12 Best Medium Taper Fade Haircut For Men
–4c Hair Men: Grooming, Styling, And Hair Care Tips
–Taint Piercing: Procedure, Precautions, Aftercare, Side Effects And Benefits