Like always, Korea is the birthplace of major beauty trends, from their many steps of skincare including the face mask sheets. The k-beauty makeup game is popping with yet again the cushion foundation, and no, we do not mean the frame of your couch. 
They are light coverage formulas that are well suited for those who require medium cover-ups. Such foundations are easy to use for quick everyday makeup routines to achieve a flawless face. The compact case is small, so you can carry them around for later use.
What's a cushion foundation?
Foundation is the base coat for makeup — they come in liquid form made in a tube or bottle, but a cushion foundation is a liquid formula housed in a compact case. This makes it easy to apply and do touch-ups.
 Traditionally, a compact foundation comes in powder or thick cream formula. In other to keep the liquid formula in place, the foundation is set in a sponge cushion in the circular compact case.
How do you use the cushion foundation? 
Now that we know what they are and you are contemplating getting some, here is how to use them.
First off, you need a product that is suited to your skin tone and type. By now you should already know your undertones, but if you don't find out here.
Press the sponge down the compact, then apply the product starting from the top which is your forehead, down your nose and chin, before returning to your cheeks. Go in again with your foundation till you achieve your desired coverage.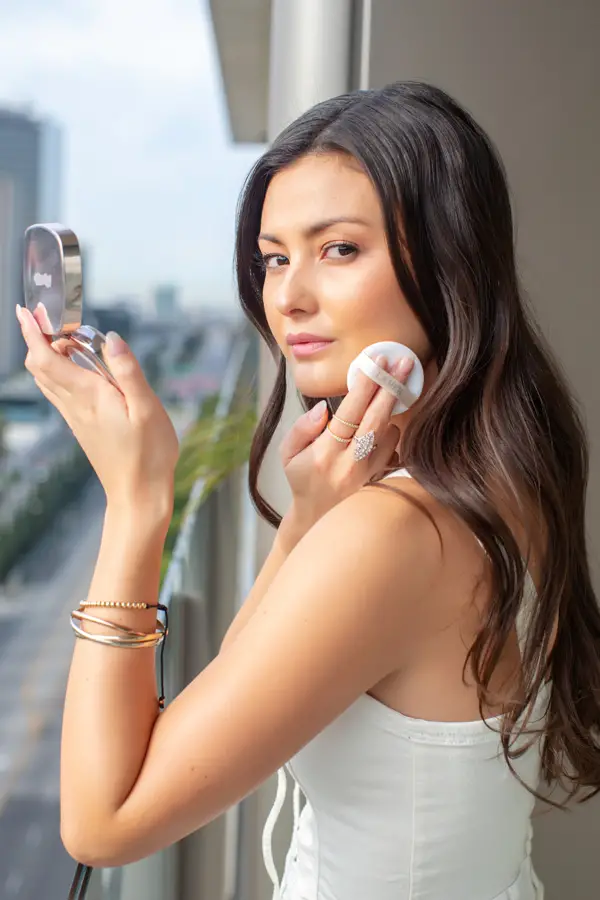 Finally, you can use the applicator to tap the face, set in the foundation for a more blended look. You do not need powder to set in a cushion foundation.
If you're doing a full makeup routine, you know the foundation is just the first stage. After doing this, you can apply your concealer, blush, eyeshadow, lipstick before the powder to tie it all in. 
Why should you use a cushion foundation?
Other than the ease of usage, there are several more reasons why women are raving about this foundation formula.
 Customizable coverage: They are the best choice to build coverage. Whenever you press down, a sizeable amount is passed onto the sponge. This will enable you to start light and layer till you get the right coverage. This means you can easily achieve light natural flawless makeup or full coverage makeup with the right consistency.
The size of the compact: Makeup lovers understand the struggle of carrying all the essential items for a perfect face. The small rounded case of this foundation can slip into any purse or carry-on. If you're going on a trip or going about your normal day, you don't have to sacrifice other essentials just to save space for your foundation.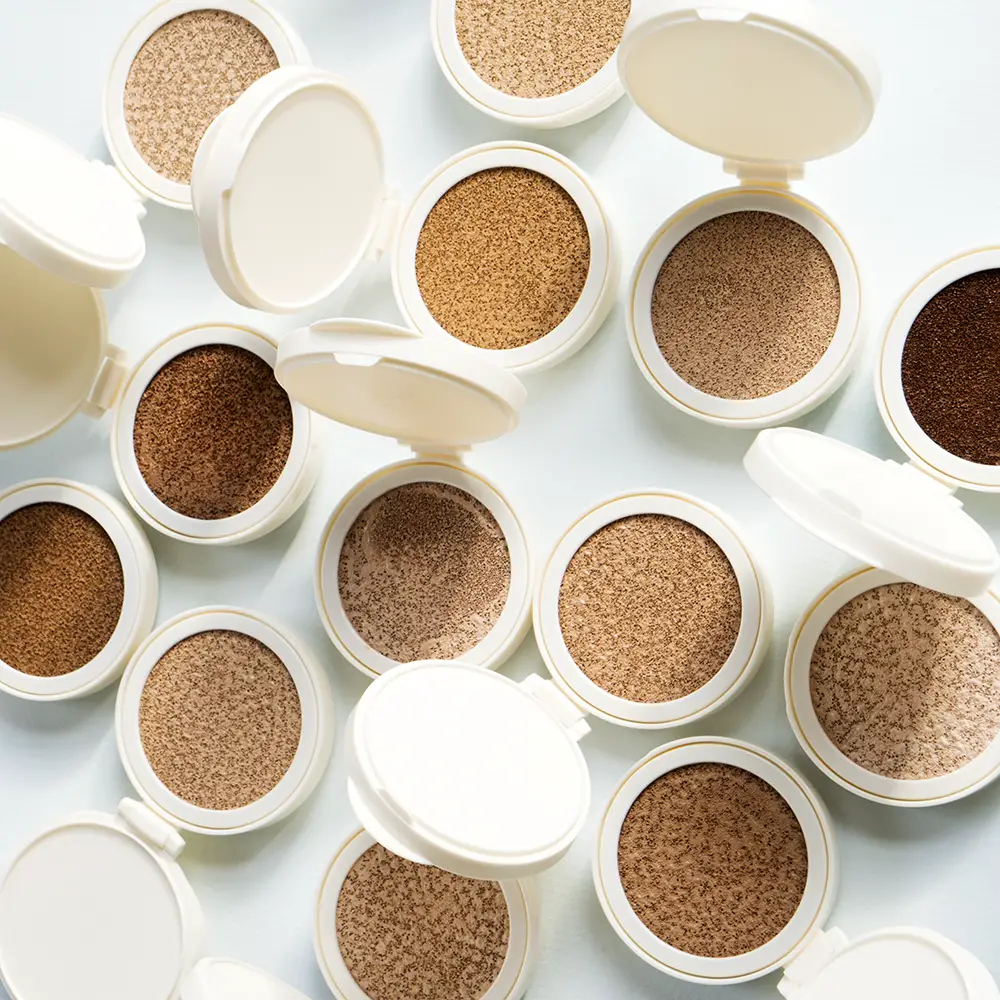 Beginner-friendly: It can be pretty intimidating to use a new makeup product even if you're a pro at it, especially for beginners at the game. The controlled amount that is pressed onto the sponge can be a great learning tool to master what works for your face. 
Seamless blending: This is a fact that backs the argument about the quick and easy-to-use quality of this foundation. When you apply the foundation to your face, the application sponge does all the work for you. This way, you don't have to bother about blending with a beauty blender or brush. 
Makeup on the go: Let's face it, some days you just don't have the time to sit in front of the mirror to do your makeup. Many women are reluctant to show up bare-faced. The compact foundation literally got you covered. You can apply it while you're in commute, the mirror that comes with the case helps you achieve that. 
You get to enjoy all these, along with the skincare ingredients used in making the formula such as SPF, anti-ageing, and even anti-oxidants.
Care for your compact application sponge
While you enjoy the pleasures of the compact foundation, you must practice good hygiene so you are not left wondering why your facial skin is having reactions. This can be avoided if you wash the application sponge that comes with your compact at least once a week.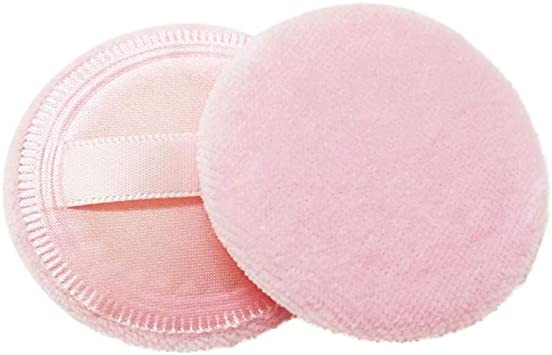 You clean it by taking it out of the compact case, then apply soap and run it through warm water. Use a gentle soap as you would for your face, then wash until all the product comes out. 
Set aside to dry before returning to its case and using it again.
Conclusion 
The cushion foundation is a handy makeup item that anybody can own as they come in small cases of spill-proof liquid formula for your beauty needs which means you can safely carry them around. 
Since its launch many brands have come up with their iterations, so sieve through till you find the best product for you. Experiment until you become a pro at first swipe because it is that easy — soon you'll be buying your next compact foundation.