Denim fabric comes to life when made into dresses, owing to the firmness of the fabric that makes the styles stand out and makes the wearer seem all tucked in and put together. These dresses are easy to throw on and style for any season.
The ease of wearing denim dresses proves that the comfort denim trousers bring does not just stop there. The fabric can be used to create just about any style out there. From A-line, to wrap and figure-hugging dresses. The chill of fall will not stop you from rocking a denim dress.
Fall is a nice season to explore your denim options and there are so many great dress inspirations to sieve through. The denim color block makes it easier to style with any accessory and is a change from the normal dresses because they can be designed to look very simple yet they can still be upgraded to look fancy.
Designers like Alexander Mcqueen and Hermes have shown us how a simple denim dress can be elevated. This article will also share 10 ways that you can stand out in denim dresses this fall.
1. Tiered denim dress
Tiered dresses made with denim are a great choice for fall. You can look amazing in the most perfect midi or maxi dress depending on the tier steps on your dress.
They come in a wide variety of styles from square to sweetheart necklines. The wash and color shade of the dress is entirely your choice. Top off the look with a pair of knee-high boots and you're ready to go.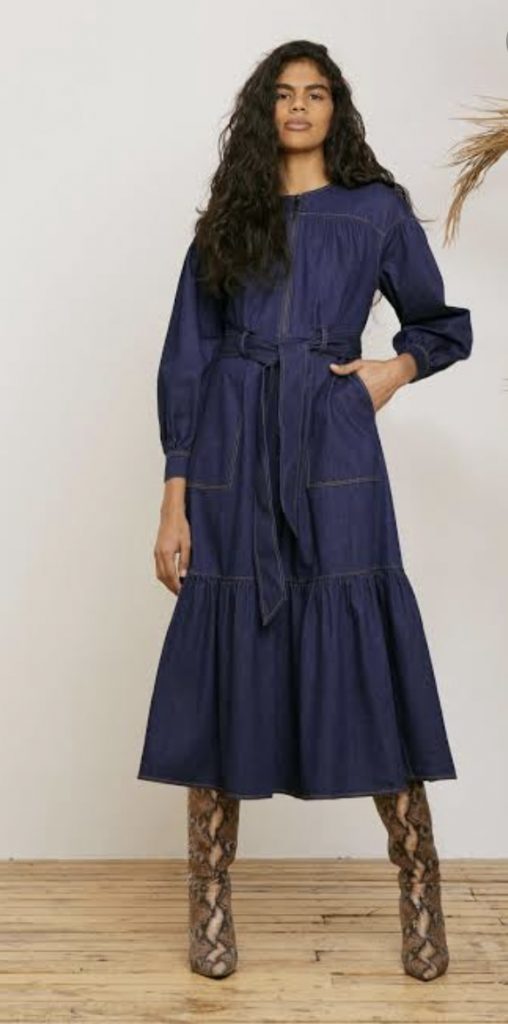 2. Maxi denim dress
The maxi denim dress look is perfect. For this look, you can choose a basic straight tight or loose dress. These dresses may look plain but there's always an opportunity to turn them into a fashionable look.
Wear some pumps, glasses, or even throw in a belt—the styling options are endless for this denim dress choice.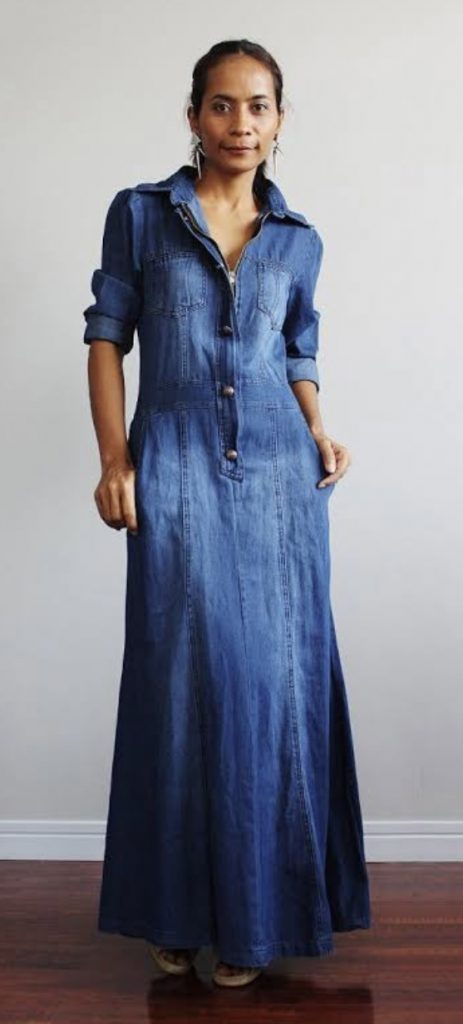 3. Thin straps
This is an easy style to rock all fall. Simply find a sleeveless denim dress or one with thin straps and style as you please. There will be no need to break the bank to pull off this look, you can find any button-down shirt or sweatshirt that fits perfectly with your denim dress.
Heels, boots, sneakers, and sandals all work well with this dress. The shoe choice will be the upgrade the outfit needs to go from casual to work or party-ready.
4. Print dress
Of all the versatile ways denim fabric can be made into a dress, the most interesting is how it stands out in prints. It can be floral, dots, figures, and abstract shapes on the dress. This is a nice choice if you aim to turn heads whenever you wear the dress. Boots and sneakers are great shoe choices to complement this look.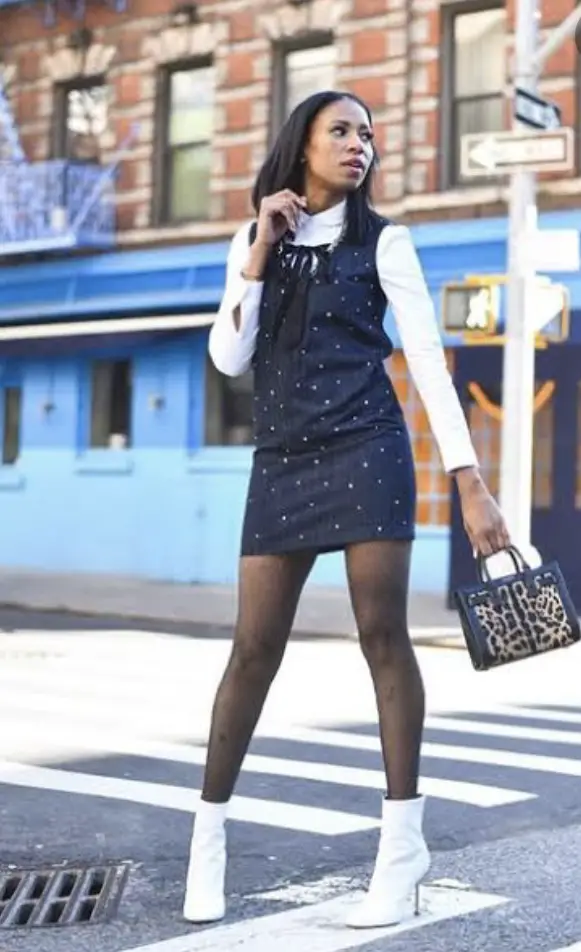 5. Midi denim dress
Midi Denim dresses are the perfect dresses to transition to this fall, as you won't have to give up the comfort of your sundresses. They give you the same feel but come in denim which is thicker and more suited for the fall season. Accessorize the same as you would when wearing a sundress.
6. Black denim dresses
Black denim is another way to go for fall. The dress can be long or short as the warmth from the thickness of the fabric will take care of your exposed legs. Gold accessories are the best choice to elevate this look.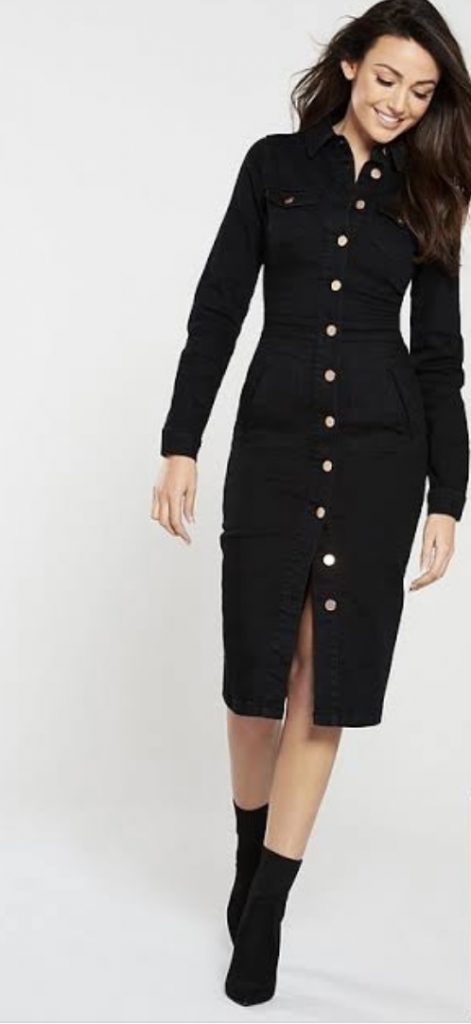 7. Lace-up denim dresses
A switch from the regular zips for your denim dress is the intricate lace-up. It elevates denim dresses instantly. Paired with sandals and simple accessories, this is a minimal outfit that will look cute on anyone anytime.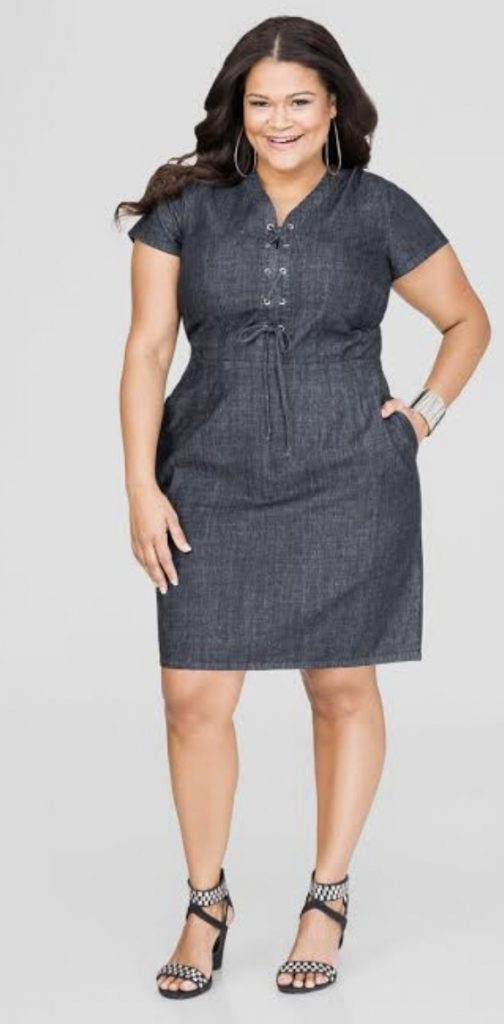 8. Bustier denim dress
Don't get surprised just yet, denim is not left out when it comes to the bustier dress trend. The sexy appeal this dress style offers is not lost n denim as it comes out looking sturdier. This way, you'll get more options to style as you please.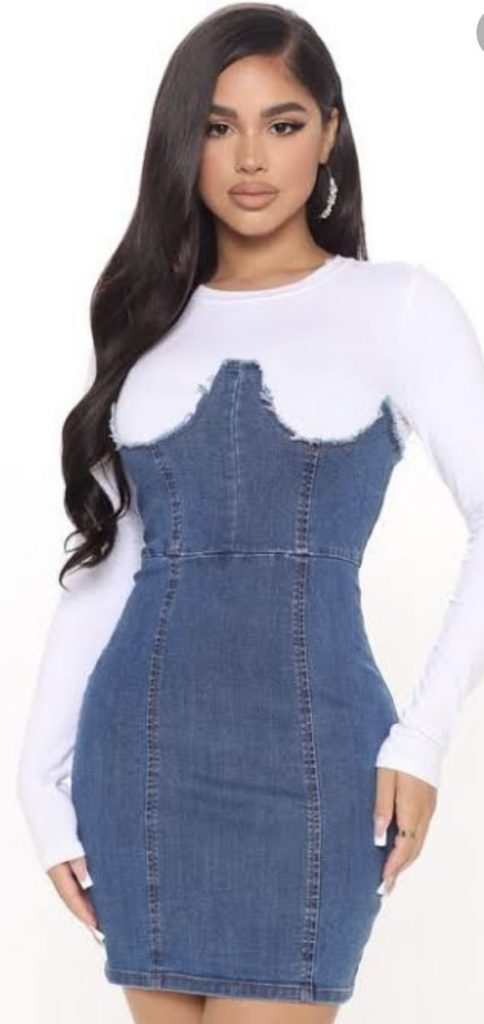 9. Denim shirt dress
You can never go wrong with a shirt dress made with denim this fall. Dresses like this include front pockets, chunky buttons, and stitch lines that make it a statement piece. It can also come with a belt to bring the outfit together.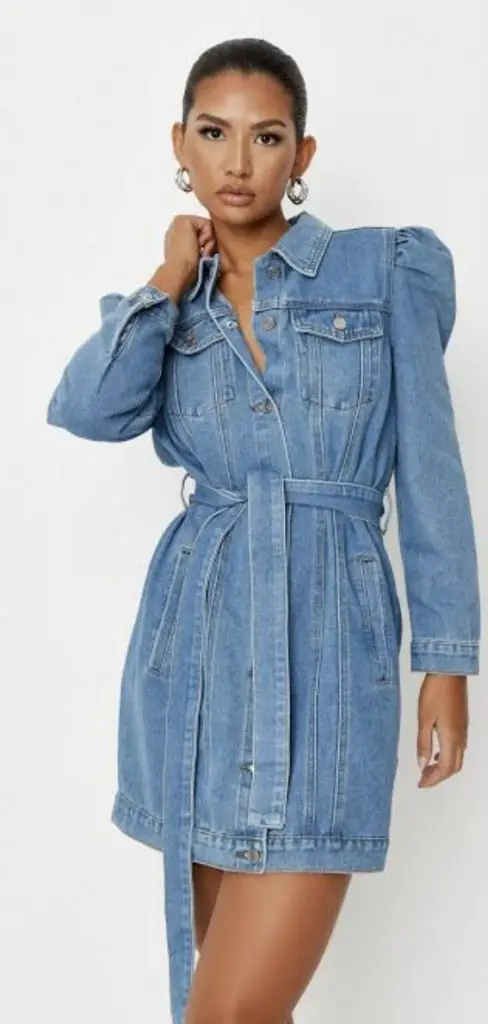 10. Long wrap dress
Wrap denim-inspired dresses are a great choice for fall. The long length and perfect layers give you the space and warmth you need to be comfortable and stylish. It is a great dress choice that flatters your figure.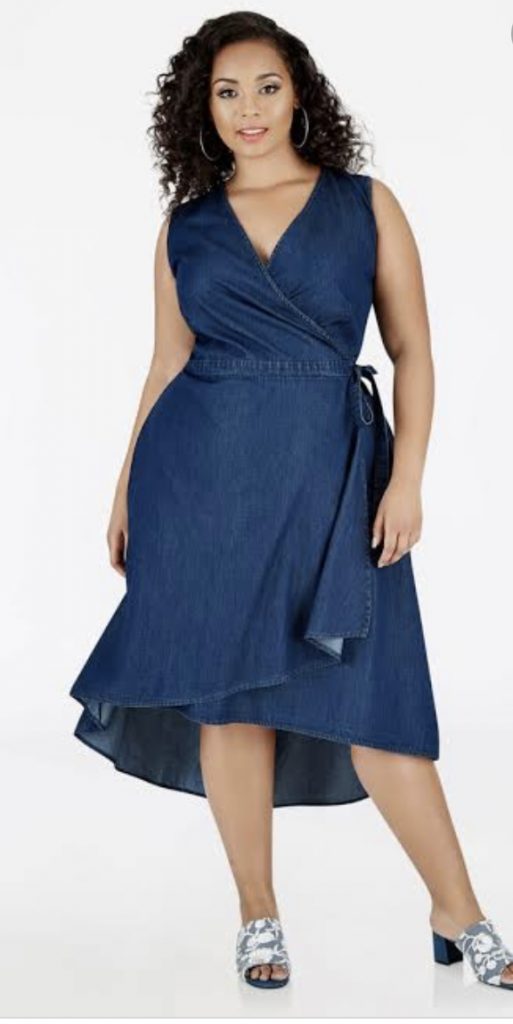 Conclusion
When it comes to choosing dresses, people do not consider denim to be top of the list because it toes the line between femininity and toughness, depending on how you style the outfit.
This assertion is only true until you find beautiful denim dresses that include detailed designs and all styles you can wish for.
The trendy and flattering fabric is durable and can be worn for as long as you please. Invest in some new dresses, or restyle your old ones as denim is a style staple you don't want to pass up.