Stirrup leggings are making a come back, the pant combo of athleisure and fashionable, from the runways to mainstream fashion and are you here for it?
It seems like we have not yet over the 90 fashion resurgence, as the nostalgic wave is on as ever. This is not surprising, and the era was packed with a plethora of activewear and designs to browse through. And trust fashion to make use of the past techniques to shape the modern designs, the stirrup leggings are not an exception.
The obsession with the leggings is understandable, as they are now made to appear lux. So, it makes the pants an essential asset in your fashion arsenal. When they started popping up on the runways of designer brands such as Gucci and Jacquemus, we knew the leggings were back with a bang. So, get your tops from dressy blouses to sweats and jackets ready for the comfy and stylish leggings because you will be getting versatile ways to wear them.
What is a Stirrup Leggings
Stirrup leggings are tight pants that narrow down at the end but differ from other bottoms because they have an extended strap band. This band is worn under the foot and acts as an extra hold for the leggings. For durability, the straps are made with elastic to prevent wear and tear of the fabric.
So, they are leggings made with a piece that you can wrap around the leg to ease the impact on the body. However, the style is said to give the wearer the appearance of having longer legs.
History
The stirrup was invented during the peak of civilization with claims to central Asia, attaching it to horse saddles to support the riders. Due to its widespread, the pants were made. Stirrup pants were intended for horse riding to hold them in place while riding. The pants stay in their riding boots for ease and functionality. While it was a jodhpurs, riding breeches were more preferred for riding horses.
So, eventually, they started making breeches with an elasticized strap. This style became more popular, and soon, in 1934, the departmental store Sears were already using the mail order catalog for advertising pants with foot bands or straps in the United States. Two years later, the fate of stirrup leggings became sealed with its introduction as skiing pants into the Winter Olympic Games in Germany. Just like that, the pants became a staple for men and women who skied and were very popular into the 1970s. That most clothing selections from top brands included stirrup pants.
Around 1985, the pants had already made their way into mainstream fashion and were popular with women to dress casually. The idea of just wearing it with an oversized sweatshirt or tee was very enticing. The pants' success can be attributed to making sports apparel streetwear appropriate. One iconic promoter of the style was Jane Fonda, who favored wearing leggings on different occasions. Most people do not understand the point of stirrup legging, but they for sure played a huge part in the athleisure fashion we all fancy today.
15 Stirrup Leggings to stay on trend
A great pair of stirrup is functional, to wear for different activities, and easy to style. The team of stirrup leggings should also be comfy and fit snugly on you, so opt for your exact size. You can disregard claims that say it is impossible to look good wearing stirrup leggings, as the selection below proves otherwise.
1. Torrid Premium Legging- Stirrup Insert Black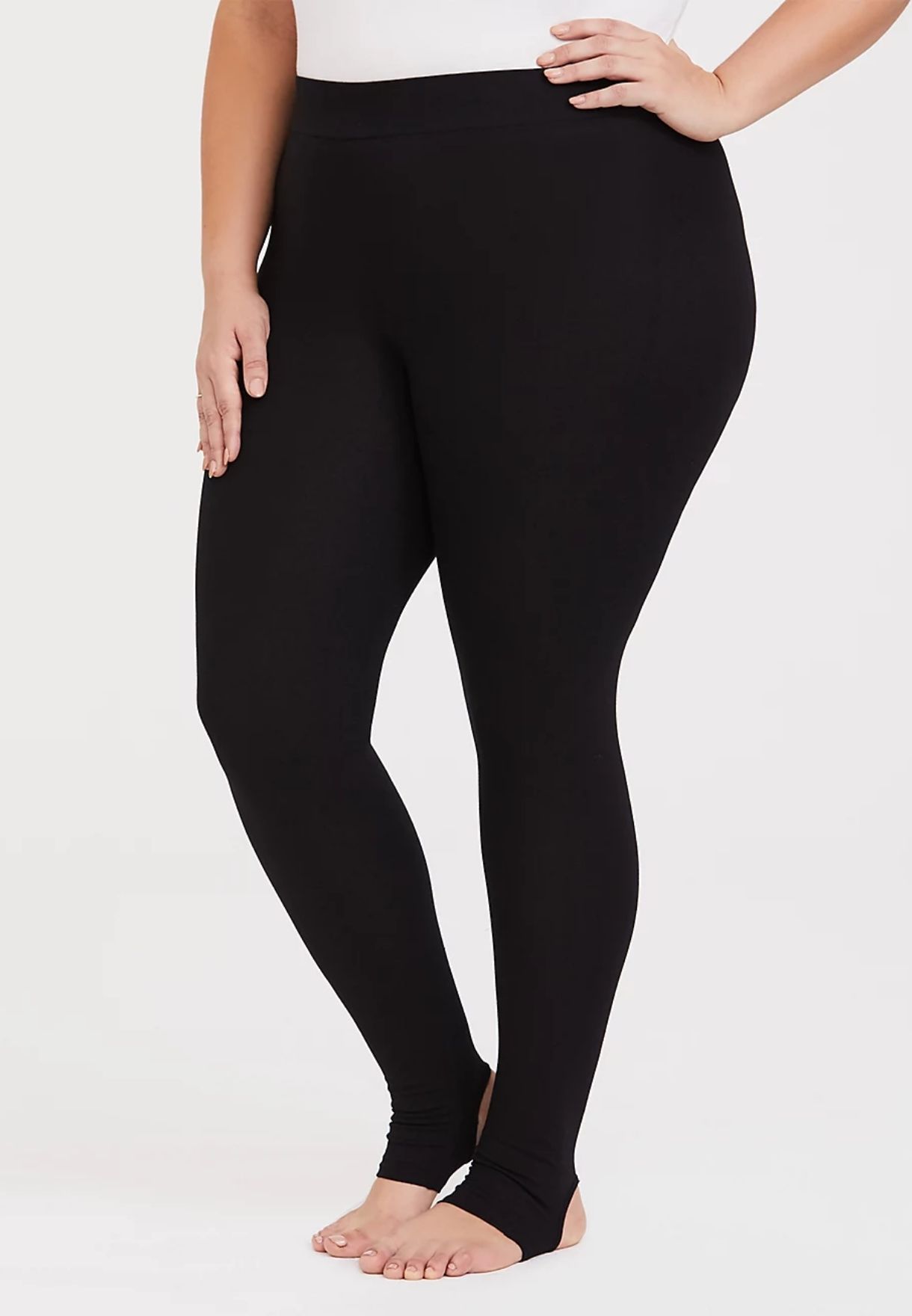 Any Leggings made with a cotton and spandex blend are bound to be comfy, and so is this pair. It is also high-rise with a band for tummy compression. Get into the whole power mood with an oversized jacket paired with your stirrup leggings. Accessorize with matching pointed-toe pumps, a belt to flatter your silhouette, and a vibrant colored bag.
2. Lark & Ro Women's Ponte Stirrup Leggings
There is no excuse to stop you from wearing your leggings to work with this pinstripe feature. You get a comfortable yet formal look when styled correctly. A work-ready look will be styling this legging with an oversized jumper and heels for a relaxed chic outfit. As a bonus, the bottoms give compression for a flattering fit and complete coverage for the winter, with the design and fabric blend used.
3. Anine Bing West Stirrup Leggings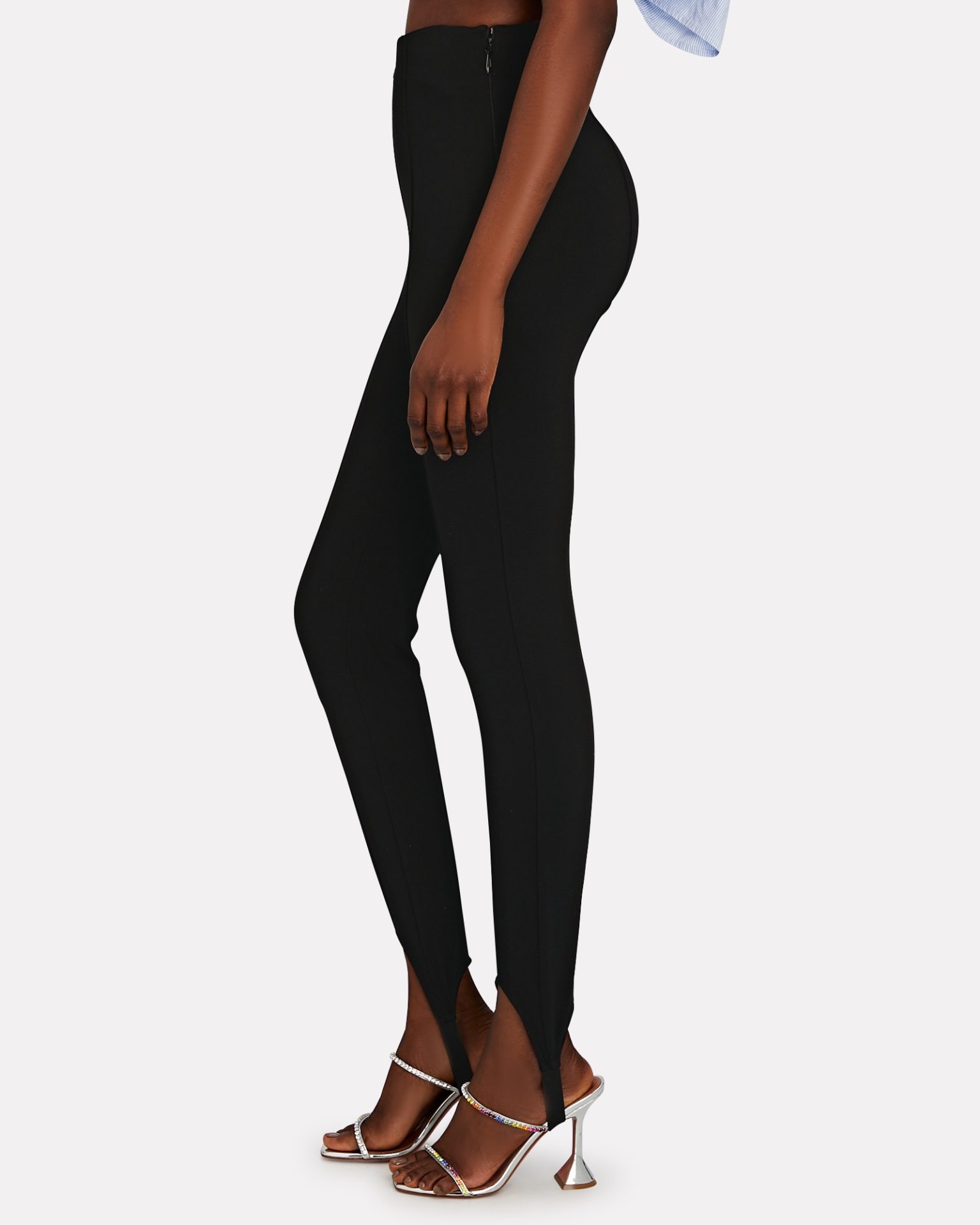 This pair is the epitome of comfy, with its high-rise waistline and front pleat details that make it feel more like a sweat pant—pair with a long blazer and Celine heels for formal events. Wear an oversized sweatshirt with slides or flat shoes for a relaxed take. Which is comfy wear for both errands and hanging out with friends for brunch.
4. The Lakeside Collection Women's Stirrup Leggings (Pack of 2)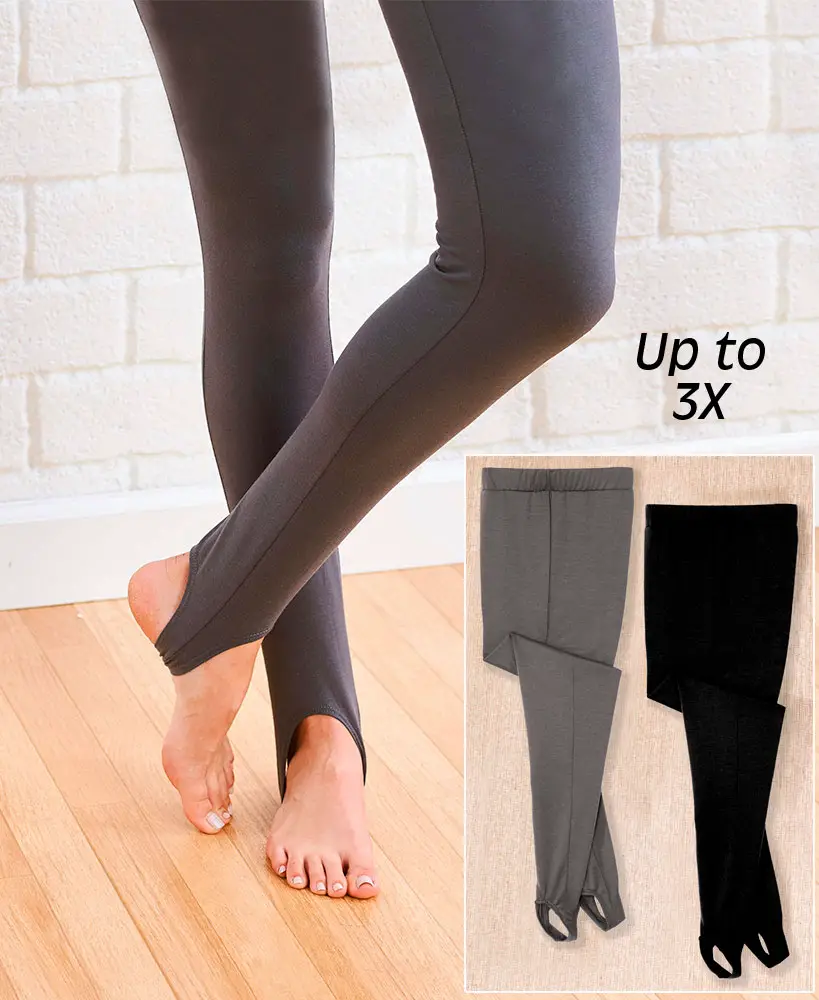 For added value, go for this comfy two-leggings set that will serve all your style needs. They are the perfect transitional piece for seasons year-round. You can pair it with any top choice for warmer weather, as the leggings flatter the curves. When the temps drop around autumn, wear with a long jacket, pair with a heeled boot.
5. Daily Ritual Women's Stirrup Ponte Leggings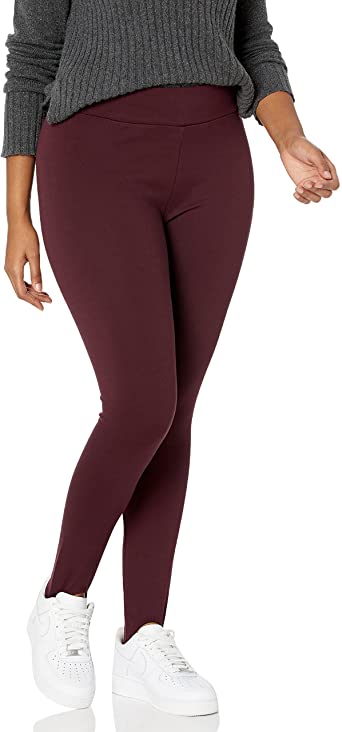 This rayon blend legging lives up to the 80's athletic-wear trend to style the same pants for the gym and outings. It offers a flattering fit, and thankfully it's available in a wide range of sizes. This might be an excellent substitution for your jeans, as they are more comfortable for everyday wear. And with the dark color, there are endless pairing possibilities.
6. Victoria Beckham High-waist Compact Shine Leggings
The fashion icon and music superstar put a lot of effort into making a chic, durable and comfortable pair of stirrups for everyone who dares to join the trend. With the sleek shine of the leggings, it can be styled for evening outings, with a glamorous top, a little sequin, or shimmer for a fun night out.
7. Plush Fleece Lined Stirrup Tights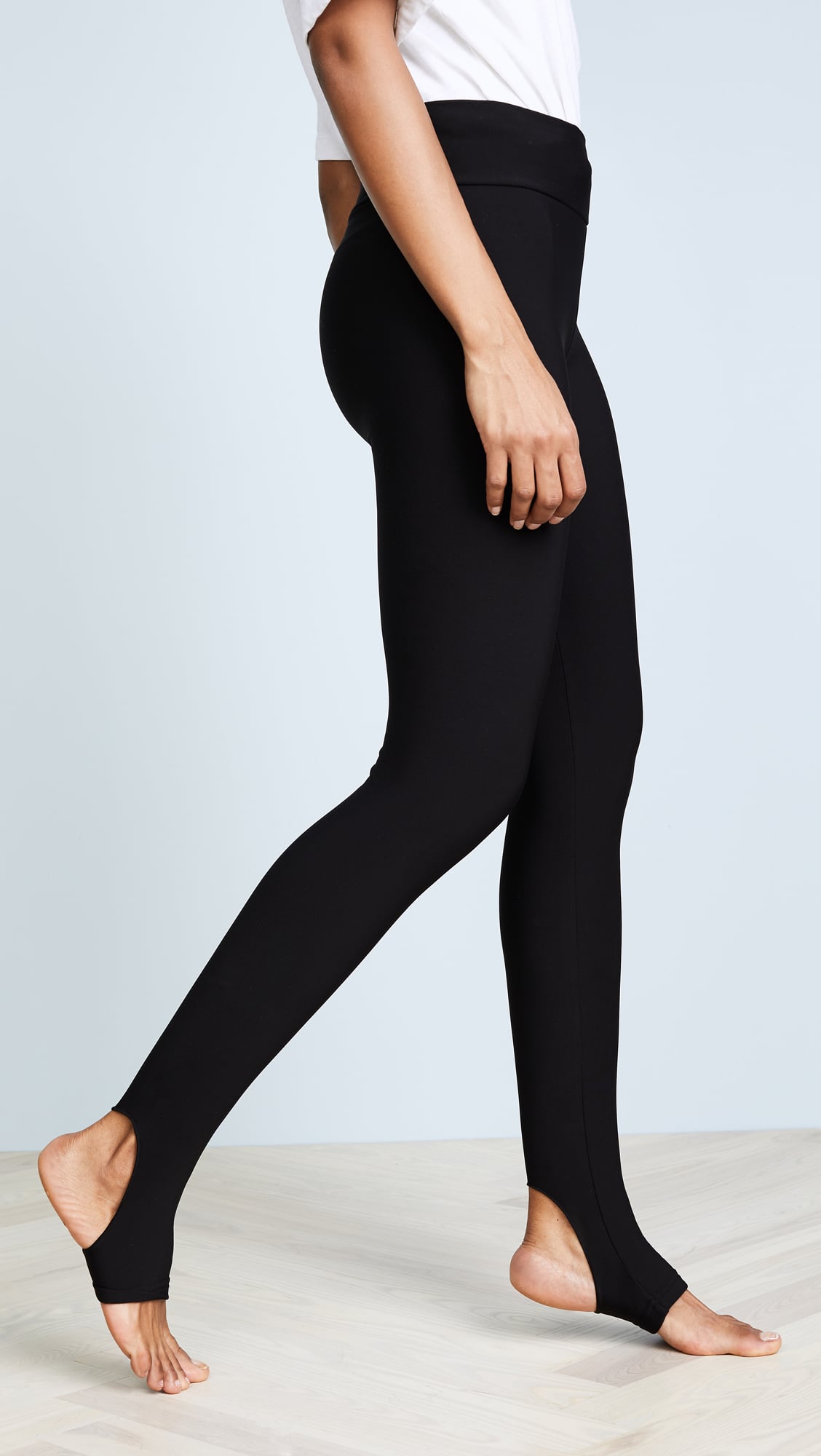 For a plush pair addition to your wardrobe, this fleece-lined pair is your best bet. They are functional for the colder seasons and cozy to wear regularly. To complete the comfy vibe of the pants, style with simple tees layered under a coat with loafers or sneakers to finish. You can also pair your stirrup leggings with a voluminous top, flats, and a piece of statement jewelry for an evening out.
8. Witkey Printed Yoga Pants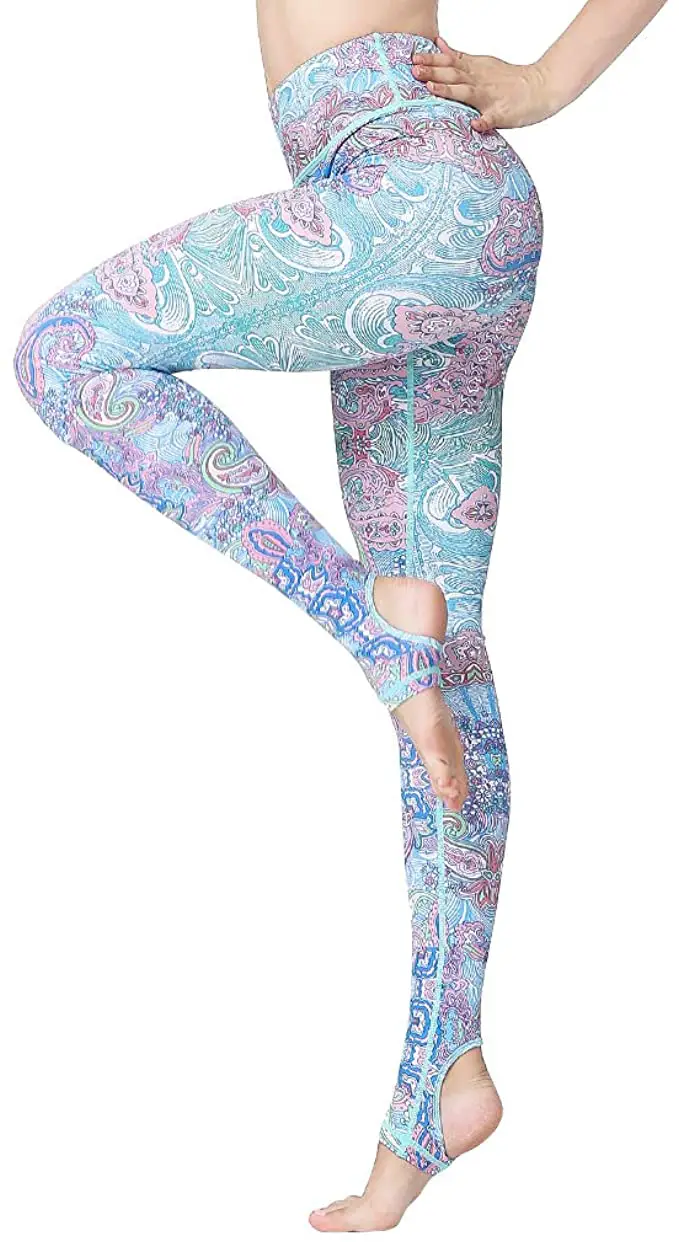 Stirrup leggings in print like this are a playful addition to your wardrobe. You will love to wear this piece with all your crop tops and tank tops since it is a high-rise. It also has a wide band to compress the stomach and enhance the curves. Pair with a matching print top to curate a set outfit and complement a coordinated mule and bag.
9. Jacquemus Le Collant Alba Stirrup Leggings
Trust the designer brand to deliver on style with their iteration of the stirrups. The leggings will look good with a longline jacket, like a trench coat, with a simple tube top for a functional approach. Finish off the outfit with a heeled boot, a matching tote bag, and some bling. If a lot of walking is in the books, wear with tees, and a lug sole boot, as the strap will stay in place with such pairing.
10. Moncler Grenoble Red Slim Fit Leggings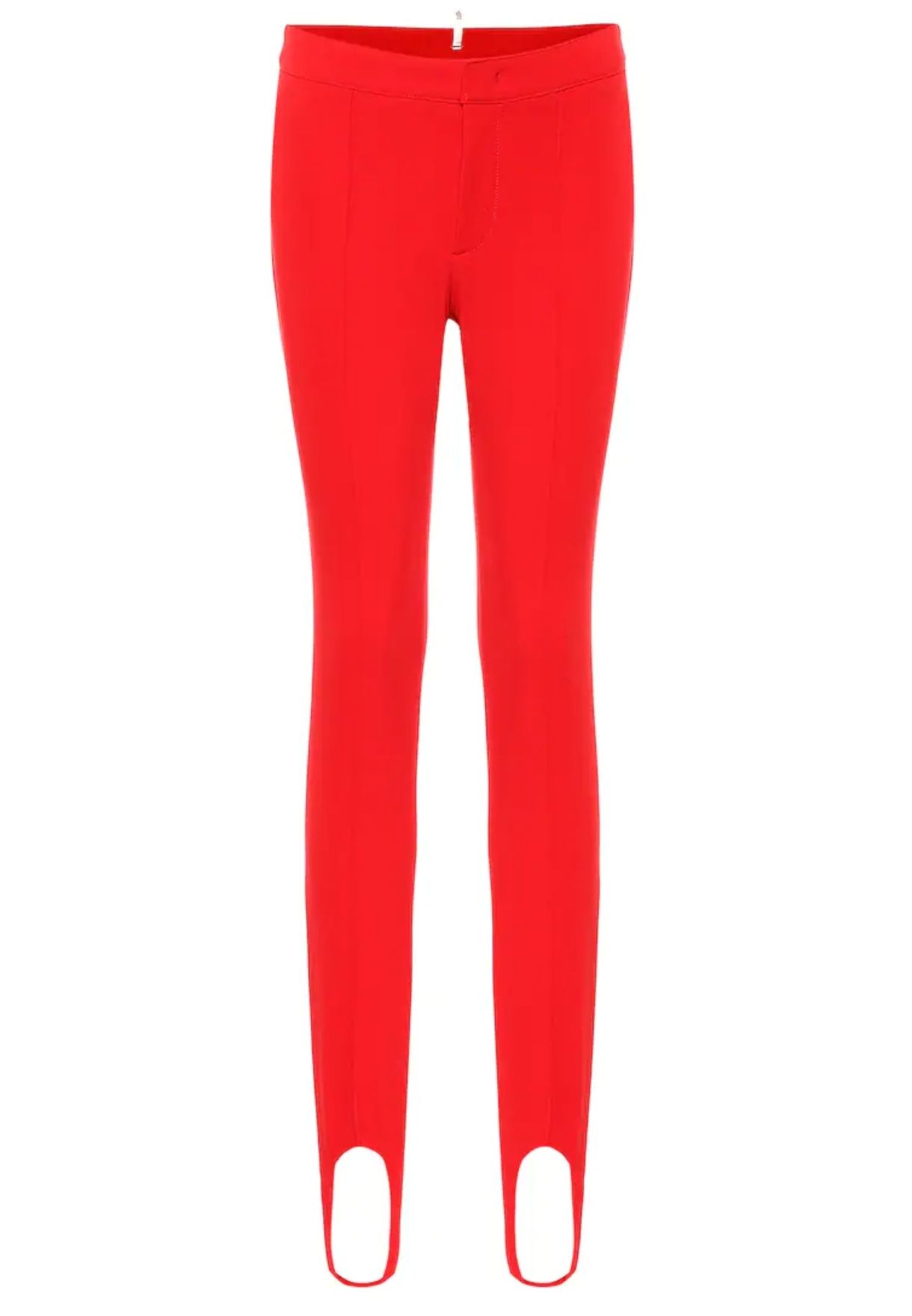 You can use stirrup leggings to curate a feminine and posh outfit like any other pants. Your blouse pairing is the elevating piece, so it should be options like a peplum, ruched or flared, or balloon sleeve tops, with style details. Such an outfit will need glammed jewelry to finish and a sleek purse, and a stiletto heel shoe to match. You will be ready to take the day from meetings to evening dinner.
11. Low classic High-waist Stirrup Leggings
Nothing beats a stirrup you can wear any day of the week, and this pair from low classic delivers on that function. You can hardly go wrong styling them, as they will blend well with most pairing options. The leggings are good enough to take them on from crops to tees and dressy blouses.
12. Good American Essential Stirrup Leggings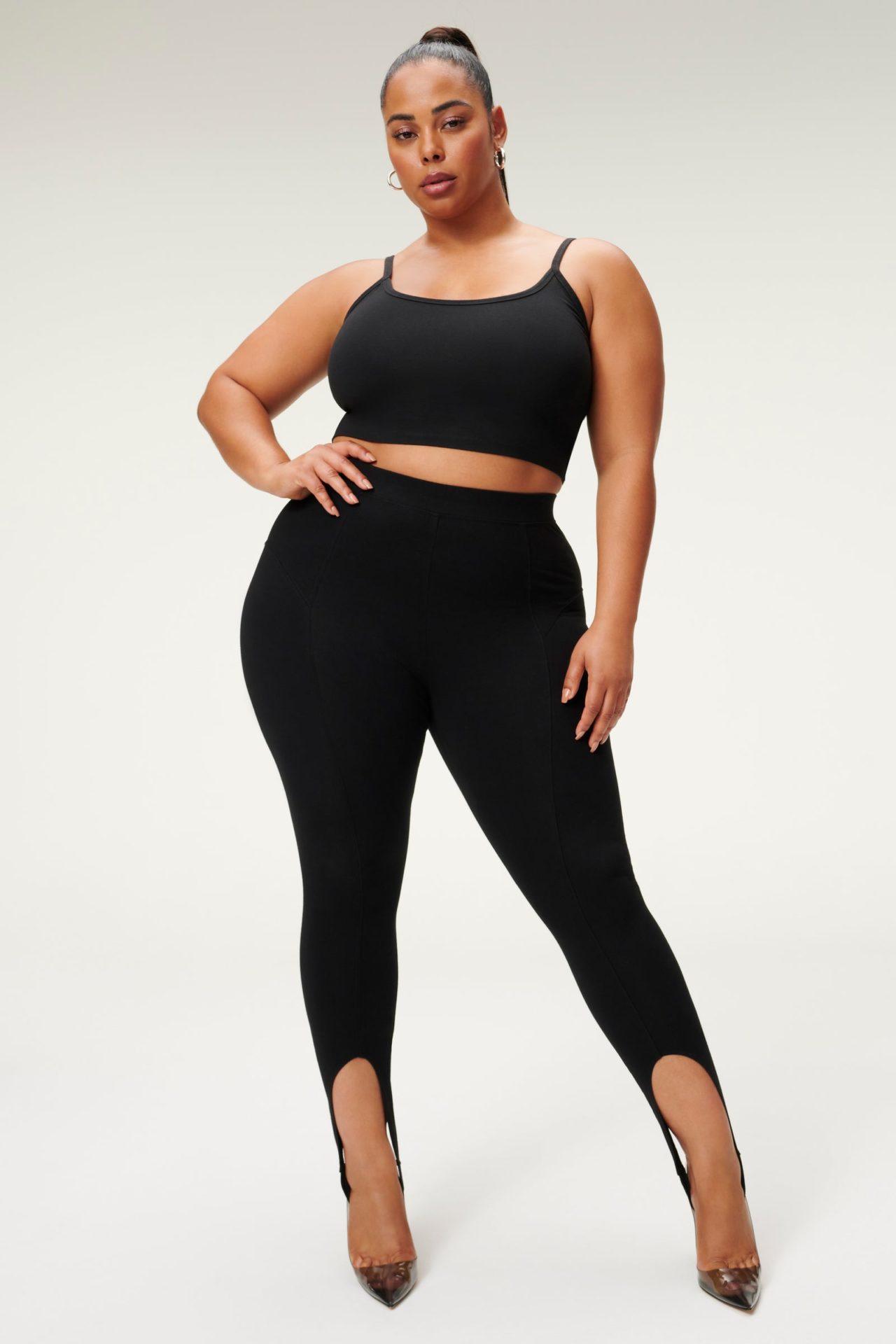 Tweed jackets have been having their moment, so a pairing with this stirrup legging is inevitable if you love to stay trendy. This pair is a classic design with sporty aesthetics and a comfortable fit. Since it is made with breathable cotton fabric, it doesn't stick to your body as other leggings would.
13. JJJ Women's Cotton Stirrup Leggings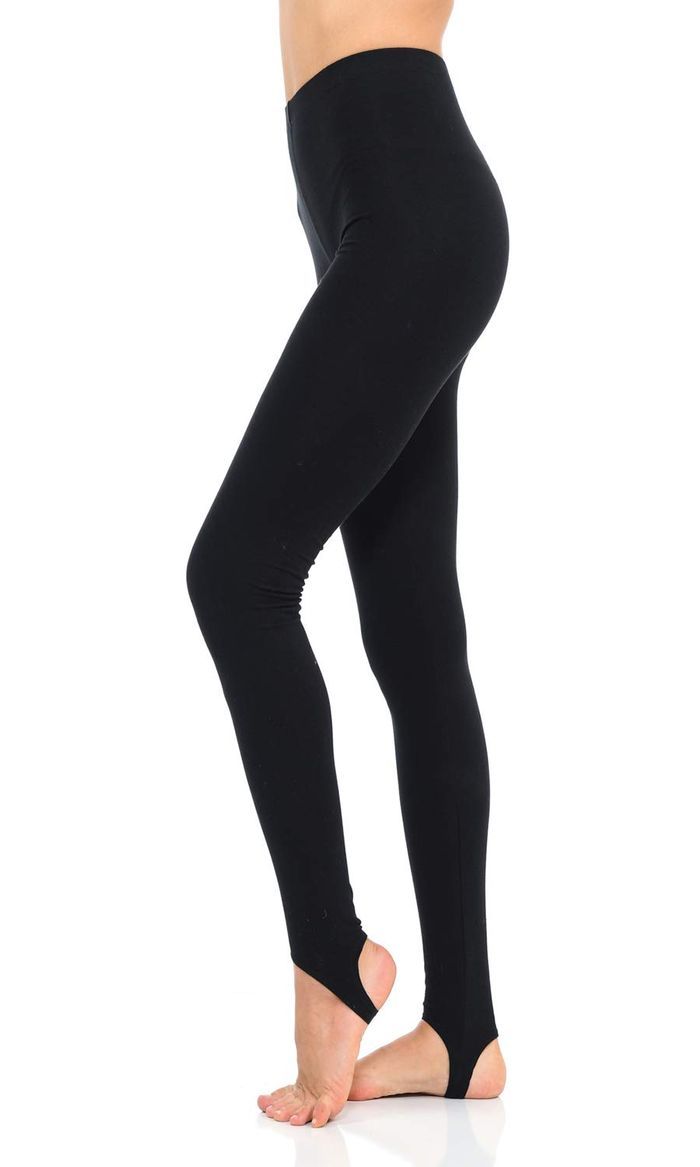 This collection from JJJ offers a great selection of solid colors, from neutrals to burgundy. With the soft cotton to give a snug fit, to wear for long hours. Pair with t-shirts and longline tops to wear for a laid-back outing; since the leggings are plain, you can play with prints and patterns on the top.
14. Leinidina Women's Stirrup Leggings

Have you ever wondered how a pocket can be featured in a legging? This brand proves possible with a seamless back pocket. It is a functional addition to your wear rotation, as you can wear it for workout sessions and errands. The leggings are also designed to stay in place while you move around, with a band for compression. With the colors and size-inclusive options available, your stirrup search might be over.
15. Marc Jacobs + Capezio Faux Pearl Embellished Strech Cotton Jersey Stirrups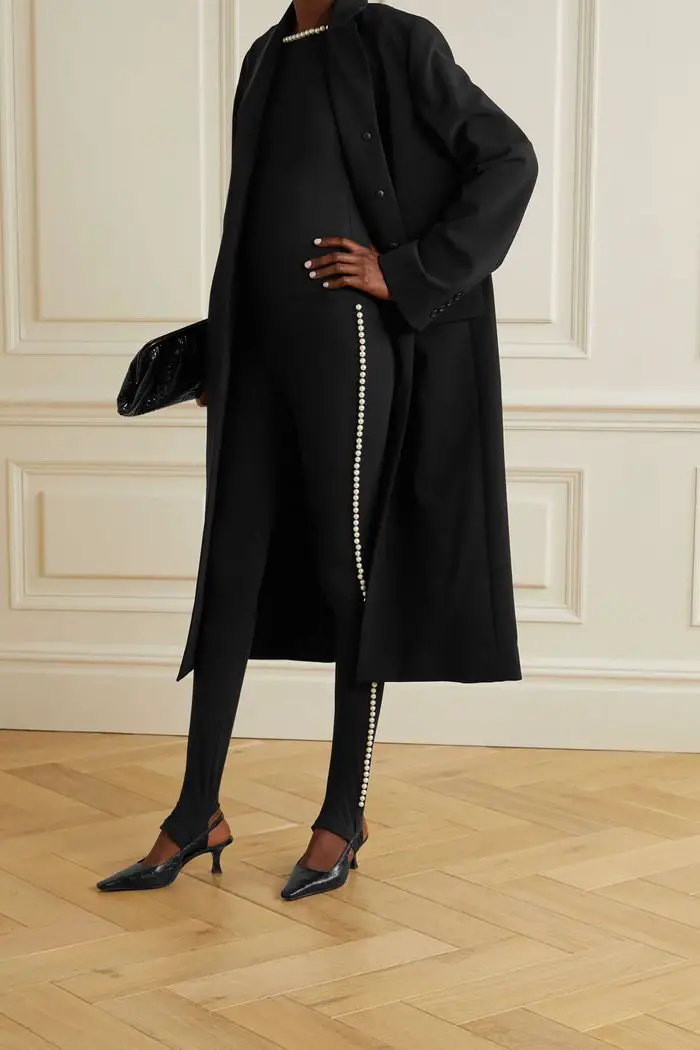 Here is an embellished piece to wear for all your posh and prim events, even on dates you want to feel glammed up. Pair with a smocked top to maintain a fitted and put-together look. Accessories are not an essential item in this case, since the pants elevate the outfit already.
When you get your stirrup, the only question you will ask is are you wearing it tucked into your footwear or strapped under your shoes. Anyone you choose will give an ultra-stylish look. You may also like to read, The 18 Best Riding Boots for Women that are so Chic.