Choosing panties that are comfortable and look good on you is a big step in loving your bootie. The perfect panties that fit and enhance your figure is an overall confidence boost. Boyshorts are the panties women need to stock up on in 2022.
For women who love figure-fitting dresses and skirts, these panties are a fantastic choice when you're trying to prevent visible panty lines. They are also a more comfortable alternative to thongs and can perform the same functional staple as thongs—keeping your panty lines safe from view.
Why are they called Boyshorts?
Though there are many variations of the popular underwear now, it got its name from its traditionally male counterpart: boxer shorts. The first sets were made to look like underwear shorts for boys, thus its eponymous name.
How do Boyshorts look like?
Women boyshorts have, over the years, evolved in style and design. They started off looking like short shorts with extended leg openings. Now though, it comes in a plethora of styles and materials, from cheeky crotchless ones for those looking for something sultry to sporty designs and everything else in-between.
Not only are they perfect under flared skirts as they provide more coverage, keeping your fears of mooning the public at bay, but they are lovely loungewear, too! I love wearing boyshorts made from breathable fiber under an oversized tee as I lie around or work from home. I choose a style with longer leg openings for the best comfort, so I don't have to worry about getting chaffed thighs.
Do not let the name trick you into thinking they're bland like their male counterparts. They aren't! Not by a stretch. Women's boyshorts sport different kinds of design and style. They can be cheeky or full coverage. They are perfect substitutes for bikinis, especially if you want to splash around in the water without the fear of exposing intimate areas.
Related articles: Top 10 Olivia Rodrigo Outfits You Have to Try Out At Least Once in 2022.
Common misconceptions about Boyshorts women wear
1. They Are Uncomfortable:
Just like any other panties, if you do not get the right size and shape, they will be very uncomfortable. But that has nothing to do with the type of panties, except thongs and g-strings of course.
2. They Make Your Thighs Chaff:
A good pair of Boyshorts will not make your thighs chaff. Try getting the kinds with extended leg openings to keep your thighs from rubbing against each other.
3. They Are Not Hygienic:
This is a common point for people who have worn low-quality boyshorts or the ones made from wrong materials. But this point holds true for all kinds of panties made with low-quality or wrong fabrics. Your panties should be made from breathable materials like cotton and if not entirely the crotch gusset is a must.
4. They Are Unflattering:
This is the biggest misinformation about boyshorts out there. When people hear the name they immediately imagine the most unflattering boxers lookalike their minds can muster. Once again, don't let the name fool you. Boyshorts can be very flattering and do not necessarily have to be made for practicality. Whether you're going for the ones that are crease-free fit or their wide side that lay flat and don't dig in, which makes them one of the most comfortable underwear, there's a style and design for you.
Listed below are 14 of the best boyshorts women should get their hands on.
14. Jockey Boyshorts for ladies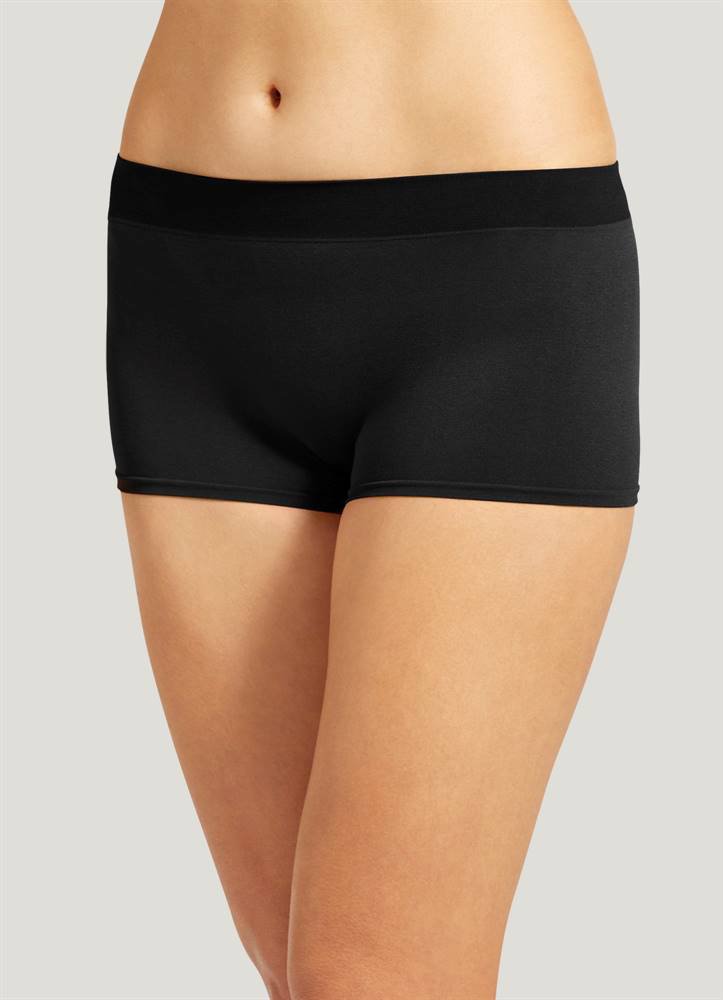 Feel stylish and comfortable with this Jockey boyshorts is made from a blend of natural fibers, which make it soft and breathable. Its wide elastic waistband sits low on the waist with anti-dig-in properties.
13. Wide banded legs Boyshorts
Your booty will look amazing in these super-short cheeky shorts. With wide banded legs that don't get in your way as you move around, they're perfect for lounging around or both indoor and outdoor fitness activities; your complicated yoga poses don't have to be hindered anymore.
12. Super cute Boyshorts women must get their hands on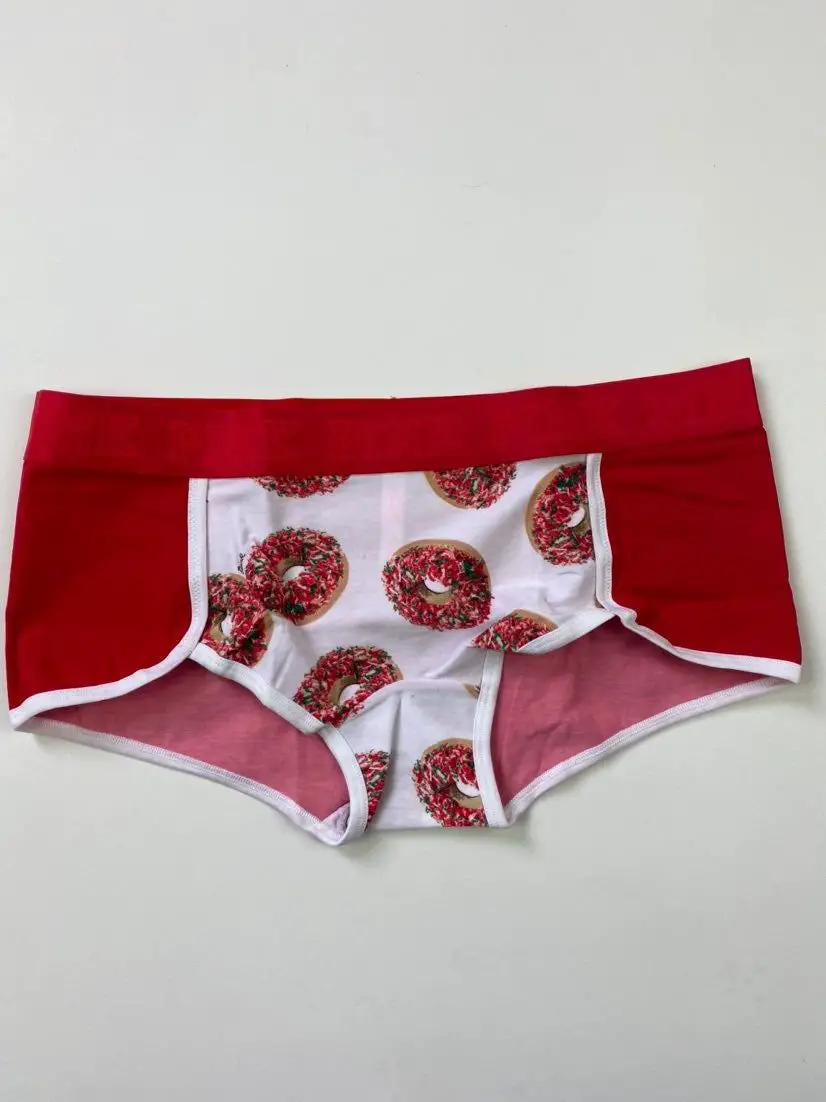 A little cuteness is never wrong, and these super cute women's boyshorts are the perfect pick. It features an exciting waistband and leg opening design that is stretchy and beautiful.
Breathable and absorbent, it makes for a charming lounge or sleepwear. You don't have to look drab just because you're relaxing at home.
11. Organic women's underwear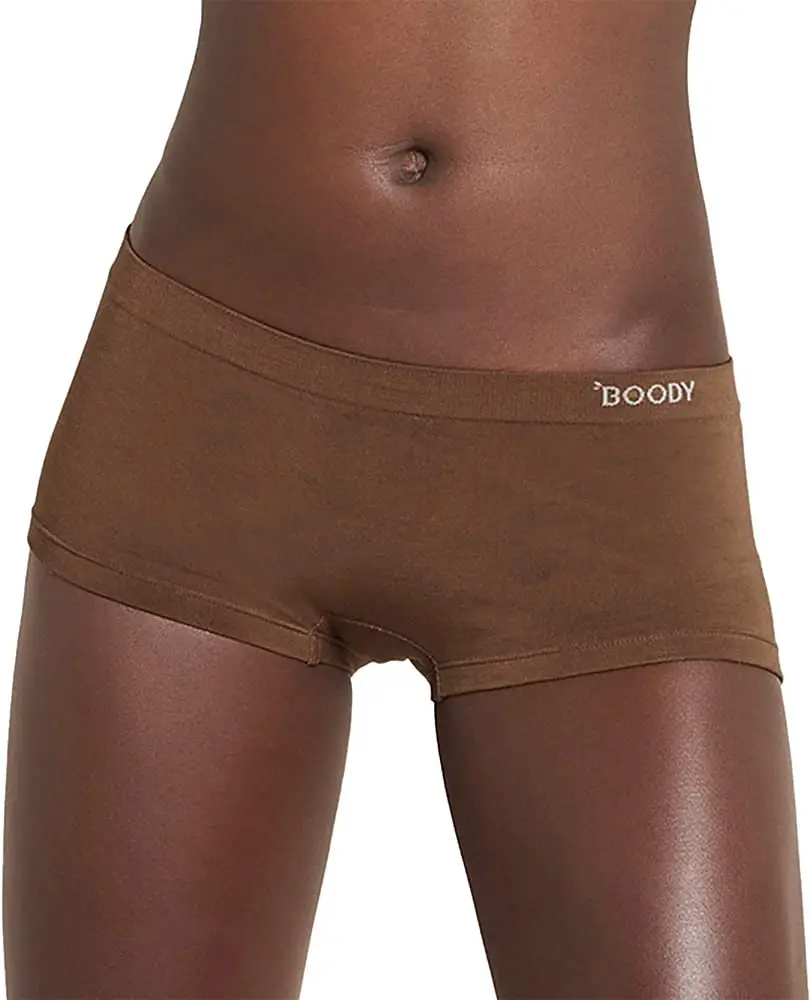 If you're mindful of what you put in and on your body and care about reducing your carbon footprint, this organic underwear is perfect for you. The planet will thank you for this purchase as this women's boyshorts fabric is composed of sustainably sourced bamboo viscose. Your body will also thank you for this buy as bamboo viscose cloth is cooling, breathable and perfect for sensitive skin.
10. Lace trim Boyshorts women will love
Boyshorts don't always have to look athletic, as clearly seen on these lace-trim boyshorts panties. Your comfort is guaranteed thanks to its stretchy and durable nylon blend. The lace trims at the legs and waist make it more appealing. A beautiful gift for your girlfriend or wife.
9. Black lace Boyshorts Women should stock up on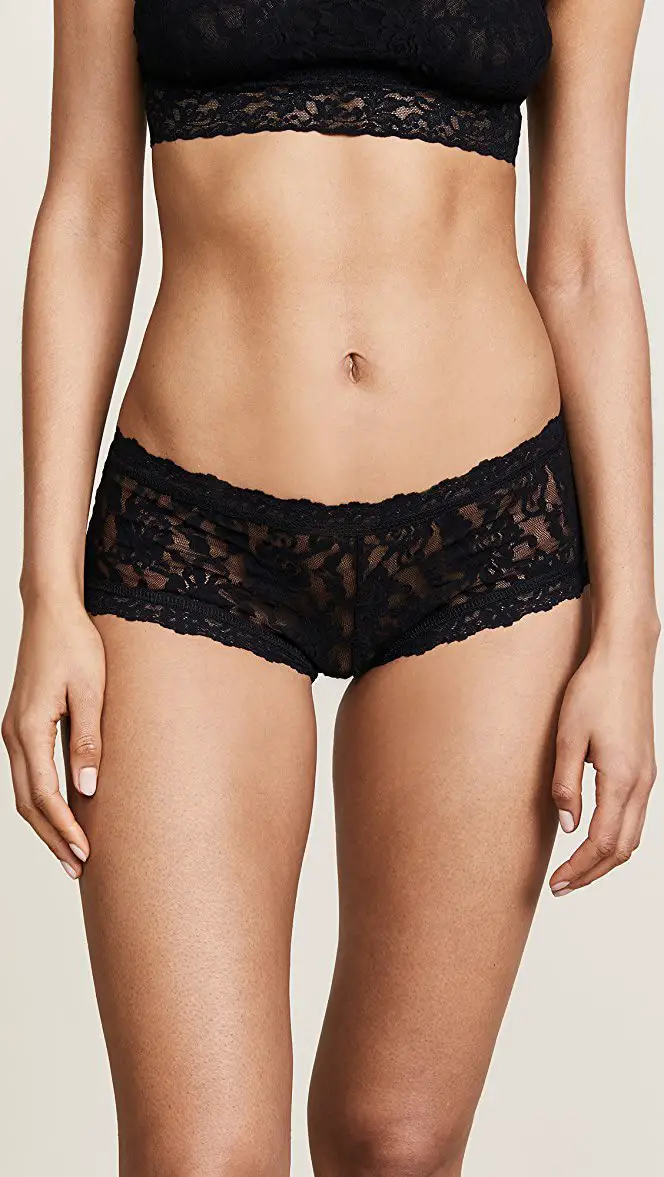 Activate the goddess in you when you wear these women's black lace boyshorts. Featuring a flattering style that sits low on the hips, it is made with semi-sheer stretchy lace so you can look sizzling hot without the fear of your panties digging in painfully at your skin. A worthy add-on to your collection of panties.
8. Evari women's cotton collection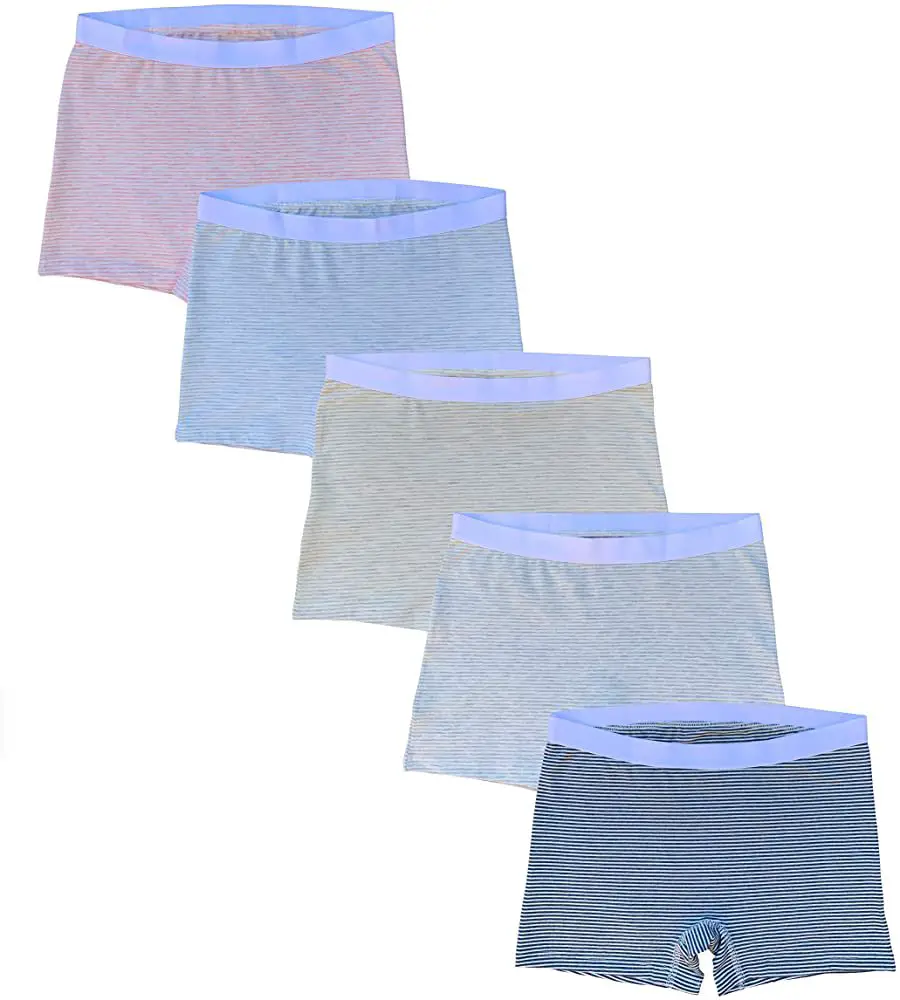 You can buy a pack of 5 in a variety of colors. It is super soft with printed labels for your comfort. No skin irritation with this lovely set. Made with breathable material and a comfortable waistband that doesn't dig in, you can lounge in these boyshorts without worrying about being sore. Sizes go up to 3XL.
7. Plus size hipster Boyshorts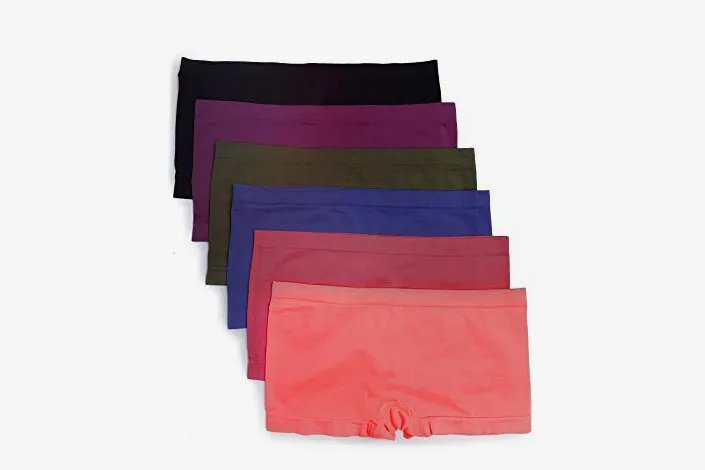 Wear all your clothes in confidence when you put on these plus-size hipster boyshorts. Seamless, incredibly soft, and stretchy to accommodate all of you without being restrictive or making you breathless. You don't have to worry about it cutting right into your thigh crease since it is finished with a long enough leg opening.
6. High-waist siren Boyshorts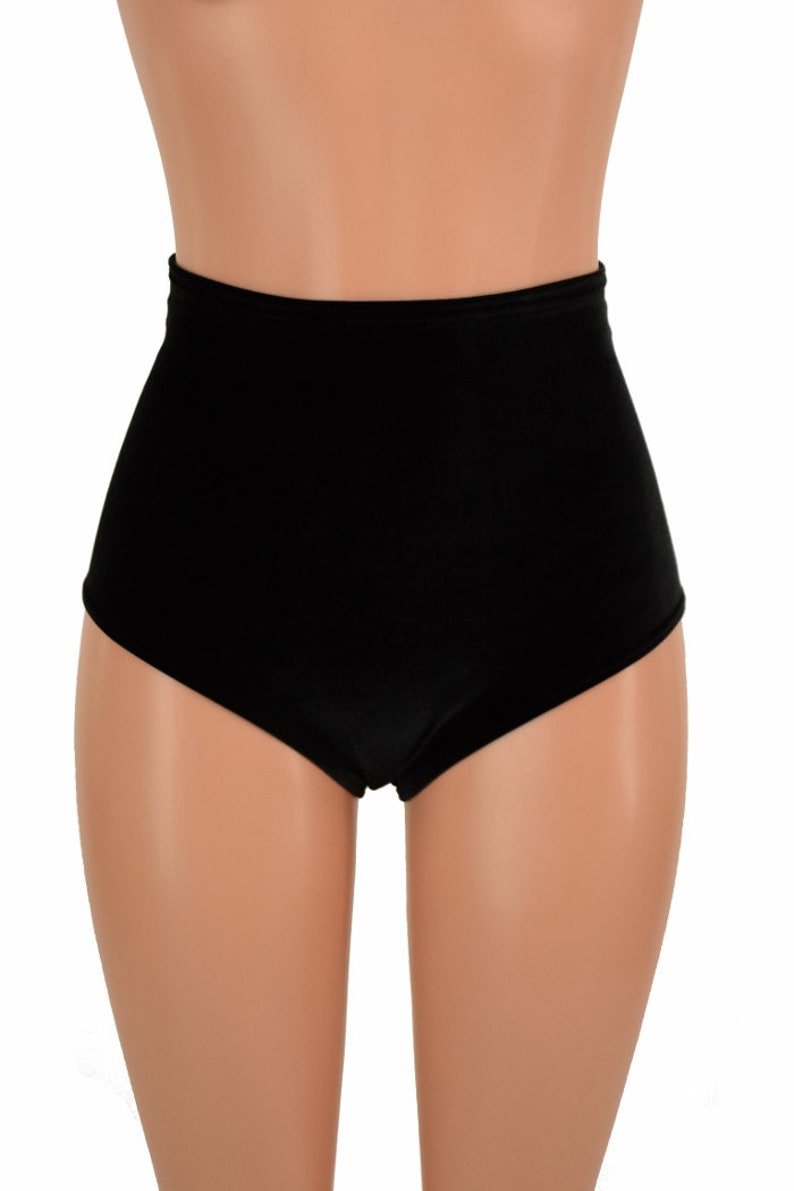 The cheeky cut at the back of this high-waist boyshorts women wear will help show off your delectable derriere. If you're looking for something to show off your beautiful derriere, you can't go wrong with this pair.
It also features goth black velvet that is buttery soft to touch. It goes from sizes XXS to 3XL and incorporates a smooth finish with no waistband.
5. The Crotchless Boyshorts women will adore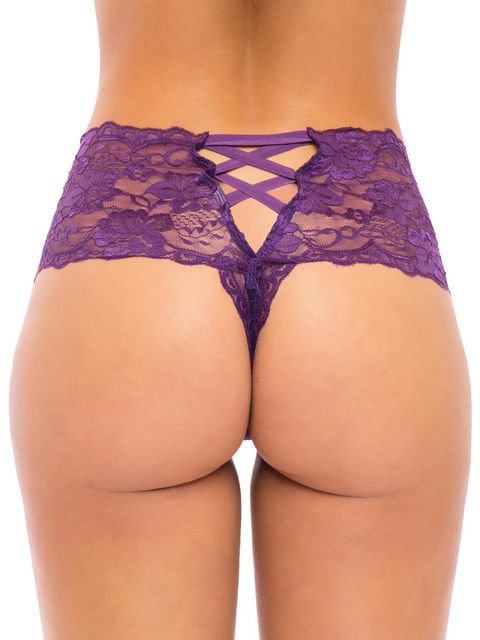 Sex appeal: 100% These thong-like crotchless boyshorts have a stunning corset-style back that shows off your lovely booty. The panties are lacy and see-through; sit high on your waist and go up to UK size 28. Wait till your partner finds out what they can do with you in this; sensational!
4. Fruit of the loom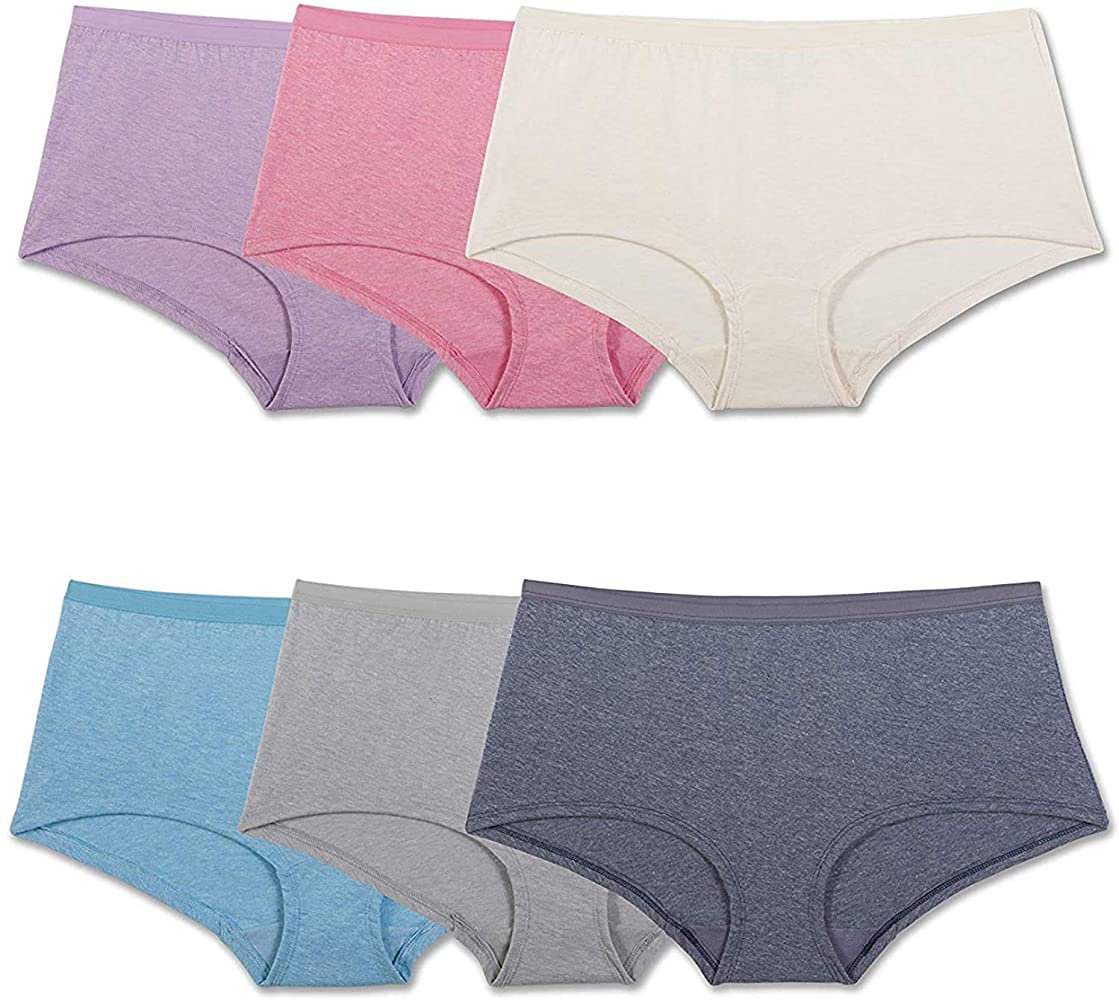 Fruit of the Loom women's 100% cotton boyshorts lays flat on the skin to prevent rolling or digging in. It is absorbent, comfortable, pre-shrunk, and keeps getting softer and softer after every wash. 100% cotton crotch to impede the growth of bacteria and yeast.
3. The Seamless Boyshorts that women need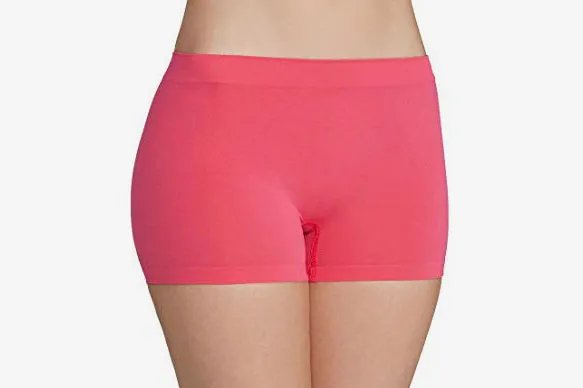 Once you own a pair of this seamless boyshorts, you can kiss that pesky visible panty lines goodbye. Its fabric comprises nylon and elastane, making it soft and stretchy. Can these seamless boyshorts also function as shapewear? You bet it can and without cutting off your circulation, too. Your comfort is the number 1 priority, after all.
2. The plus-size Boyshorts women need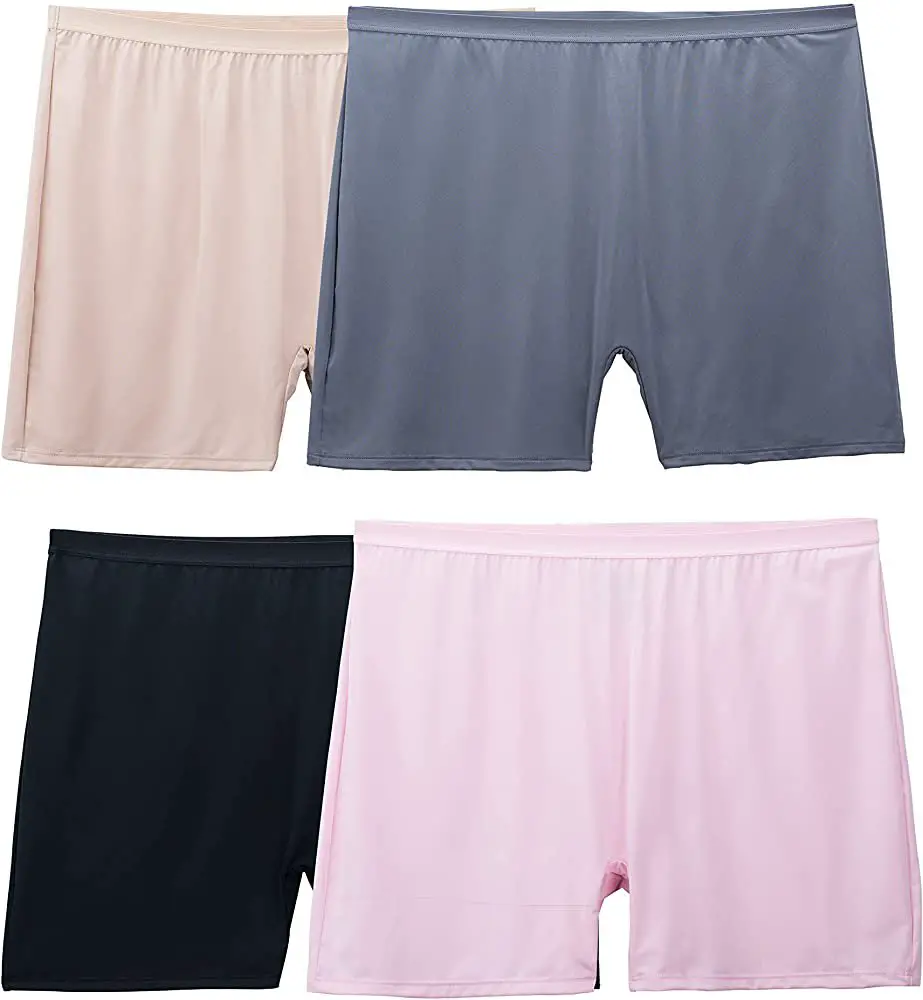 Panties don't have to be a pain in the ass or thighs for you anymore if you include this women's plus-size boyshorts in your collection of intimates.
It features a long leg opening that doesn't roll up, and it prevents your thighs from chaffing, so no more sore thighs.
1. High-waisted seamless courtesy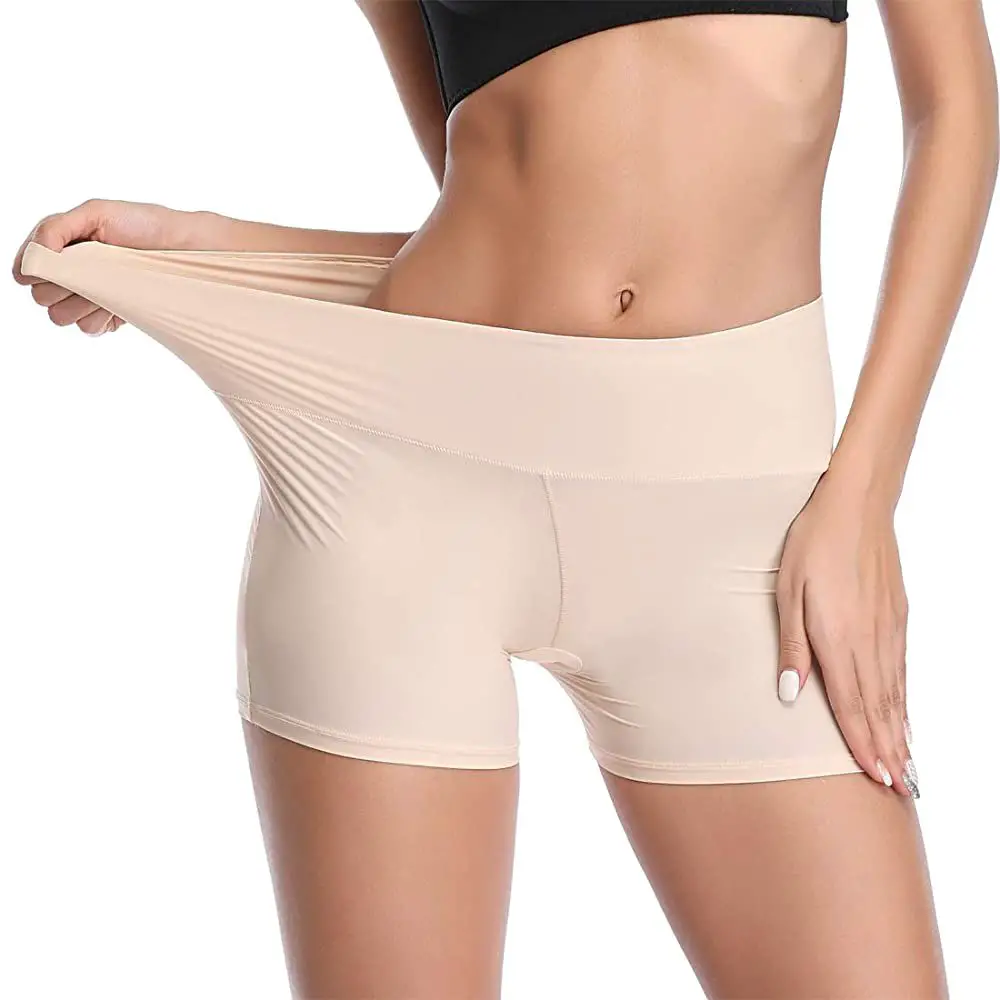 A high-waisted seamless boyshorts with a flat edge stitching to keep the hems from curling and an anti-dig-in property? Yes, please!
Composed of 90% polyamide and 10% spandex, it can also serve as a mild compression panty. You can wear this very comfortable and stretchy under any formfitting outfit and not worry about visible panty lines or fabric bumps.
Conclusion
So contrary to its name, boyshorts aren't all boyish, and while there are styles for women who want more coverage, there are also skimpier variations of style women love.
Boyshorts are definitely a must-have in your collection of panties. Their versatility makes them such a fantastic investment. Whether you're looking for practicality, flirty, sporty, or athleisure, women's boyshorts do not disappoint.
You may also like to read, 20 Black-owned beauty brands you should try during Black History Month and after.