As the winter season ushers in Christmas, you can't help but get into the spirit too. A few things make this time of the year special, such as spending time with family, singing the carols, curling up in front of the fire, unwrapping gifts, and all the fun stuff to do when the jolly times come knocking. Nothing beats comfy women's pajamas to get you going all day and night.
Whether you need a snowflake theme to follow the winter trend, a comfy ornamental onesie to recreate a family portrait, or the good ole red or green pajamas. This list of ten pajamas will inspire your next perfect sleepwear to get you in Christmas cheer.
1. Red sled pajama set
Santa sled is a significant part of Christmas, as he uses it to spread gifts to kids that have been good all year round. Find a sled print pajama to get you in a festive mood, or get this unique piece from Alexander Del Rossa. It features a penguin riding the sled, which is cute for winter and Christmas fun spirit.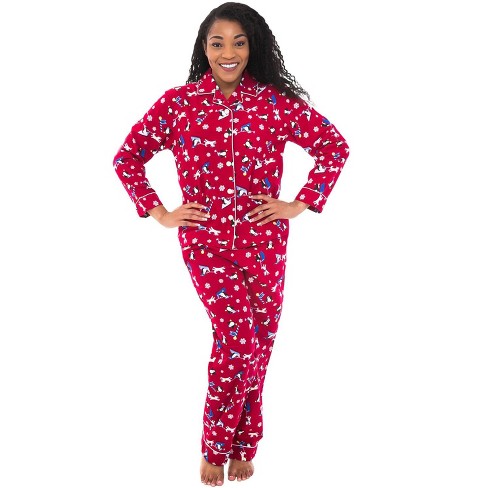 2. Women's fleece 2-piece zip-up hooded pajamas
This pajama set is hands down one of the coziest jammies you should own. It is made with super soft fleece to give you extra warmth. The hood has furry pompom details, which makes it extra cute. If the comfy feel and wear of the pajamas are not enough, then the reindeer print will turn on the merry mood.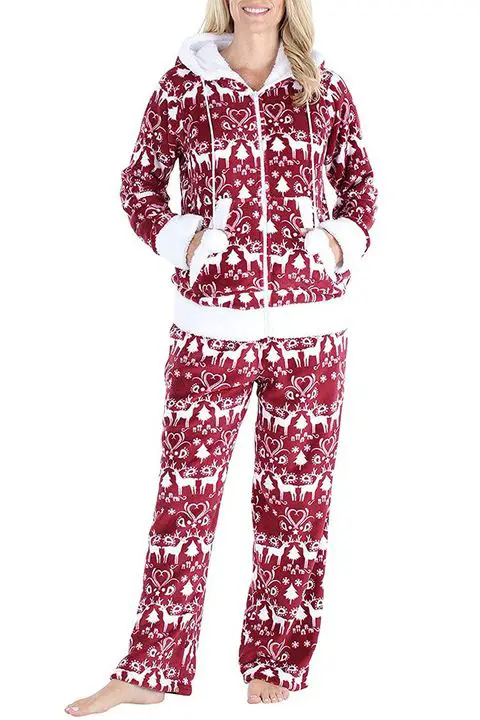 3. Starry print silky satin women's pajamas Christmas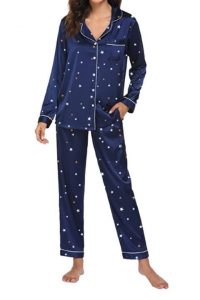 Satin pajamas are essential for everyone and come with a festive set like the star print pajama. The one featured here is a navy blue, with multicolored stars scattered across it, like the silent night sky of the popular carol. The notched collar and piping detail complete these comfy pajamas, making it a beautiful piece you can wear at night and lounge all day in, even after Christmas.
4. Checkered pajamas set
Checkered prints are cute and, despite being understated Christmas pajamas, they will get you in a cheery mood. Find a pair like the organic cotton set from Honest Company by actress Jessica Alba. The henley-styled top and drawstring trousers make an excellent combo for you and your family because it is comfy and suited for whatever you have planned.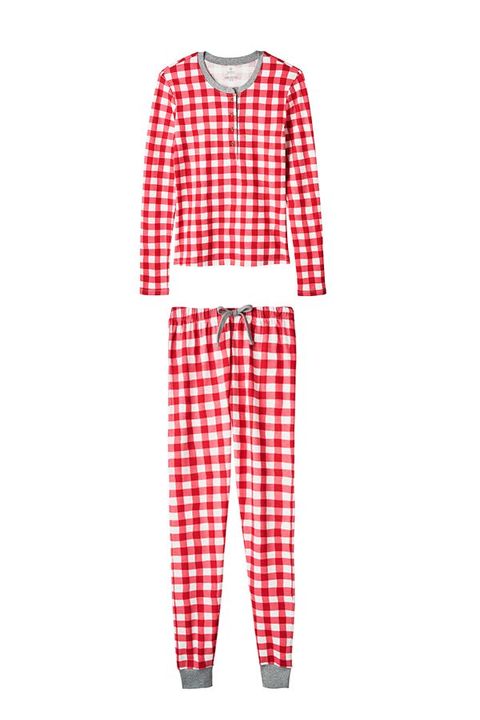 5. Christmas tree toss onesie
Go big with this Christmas tree onesie from Tipsy Elves. The black onesie has red details on the sleeves and legs with a large tree in the front. This piece is elaborate because the tree is real instead of printed. The ornaments and lights that decorate the tree take the pajamas to another level. While the hood with a yellow star on top compliments the cute nature of this piece. This one is for sure the pajamas you store away and bring out every Christmas.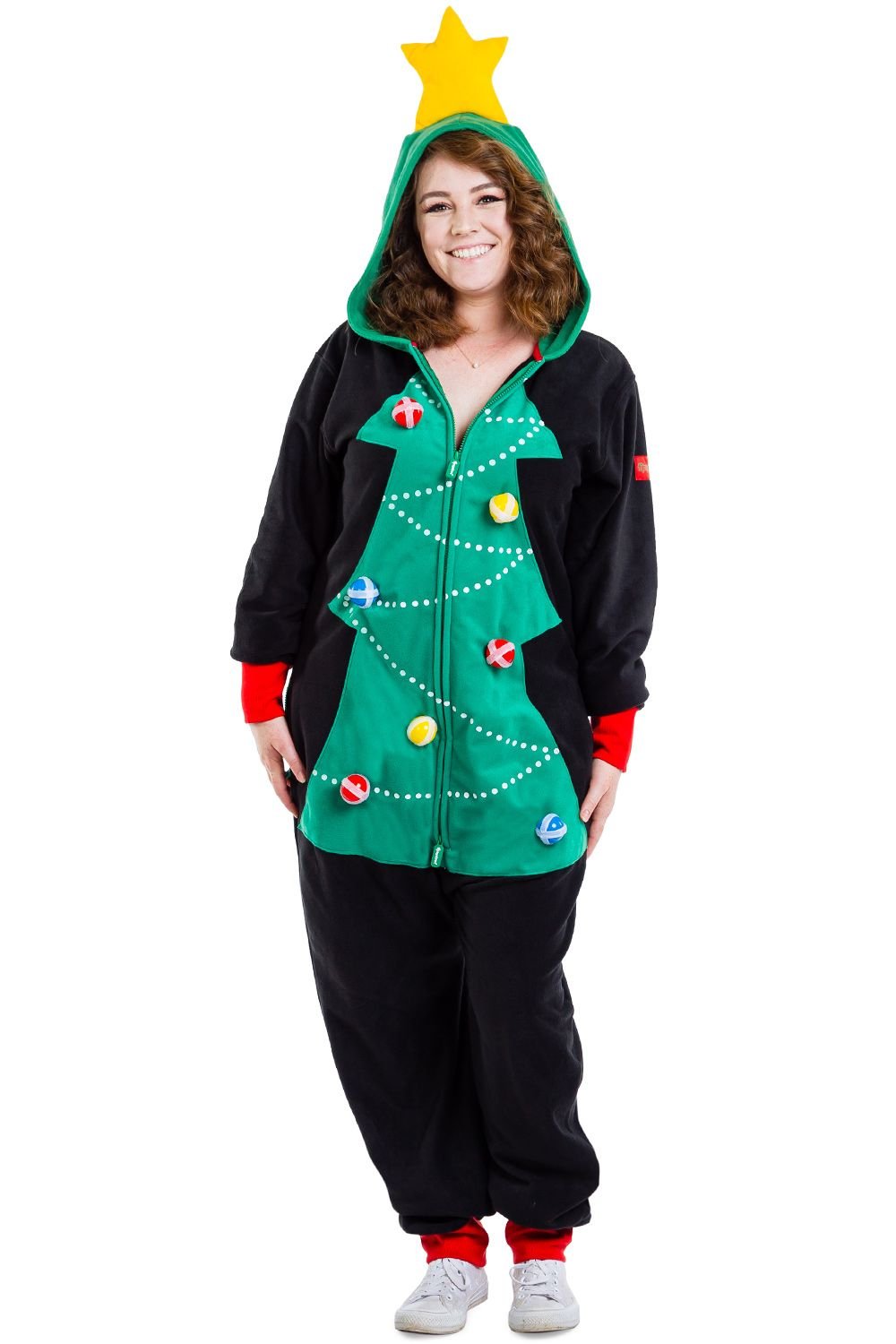 6. Women's flannel pajamas set
If you are looking for roomy and comfy pajamas, then this flannel set you can snatch right up from amazon is the one. The set comes with a plain green long-sleeved top and a wide-leg tiny Christmas tree print flannel pants that are so chic. Although it is holiday-themed pajamas, it is subtle enough so you can rock them all year round.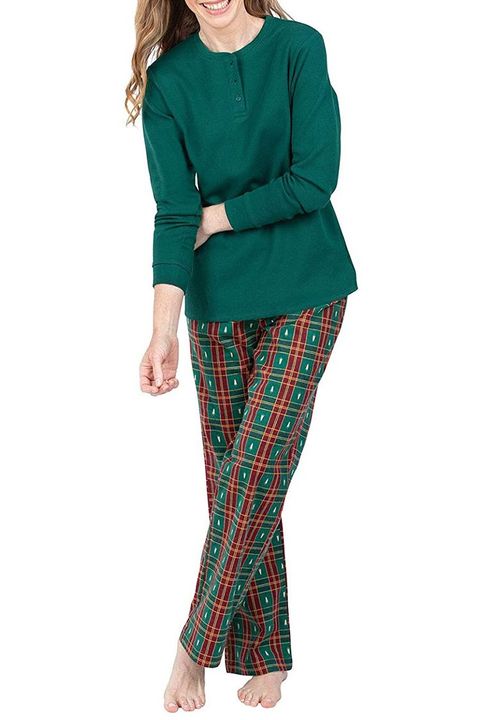 7. The Christmas pajamas set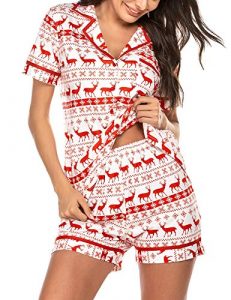 Nothing says Christmas pajamas like these sets from Ekouaer. It has various designs, including the reindeer print red and white top and shorts. Another popular one from the same vendor is the red top with a colored Christmas tree print in the middle and white trimmings on its sleeves and neck- its pants are red and white reindeer print to complement the top.
8. Amazon Essentials- Disney Christmas pajamas set
Sure, you are searching for a women's pajamas Christmas to set the holiday pace, and you have come to the right place. Why not include the whole family with this Disney mickey mouse prints jammies? The beautiful set features a plain shirt with the word 'Jolly' written in front, while the pants are full print mickey's motif, his face, a plain green shape, and red and white stripes. The whole family will love waking up in these on Christmas morning.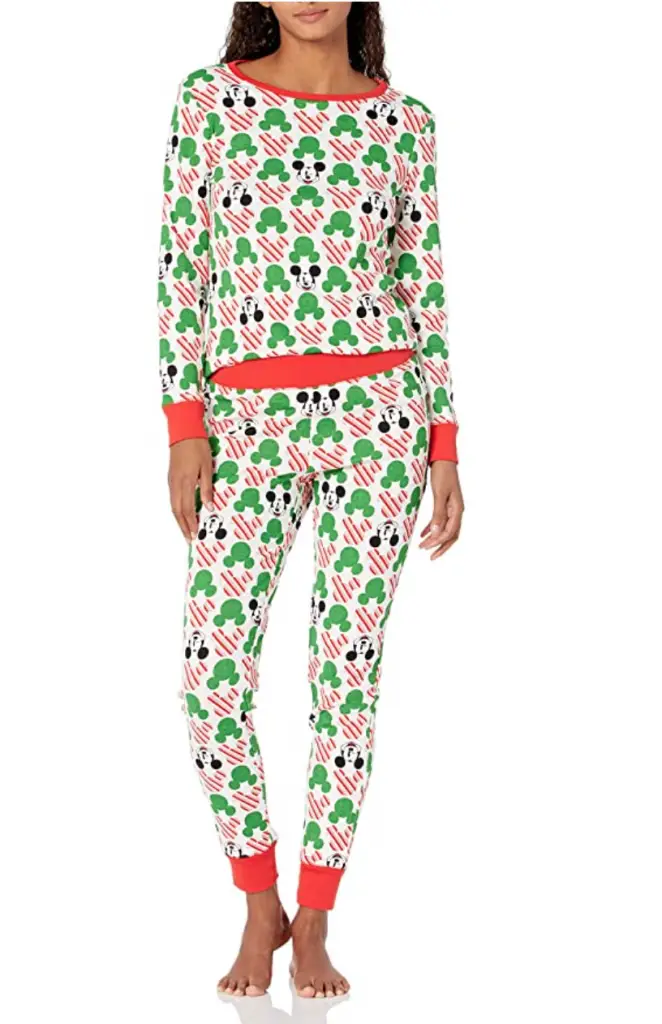 9. Thermal underwear Christmas jumpsuit-onesie
You can trust Ekouaer to deliver the festive cheer on the beloved holiday theme with their pajamas set like this one-piece stocking and candy can print. The front zip and lined pockets are all the extra details that make this cute piece a must-have.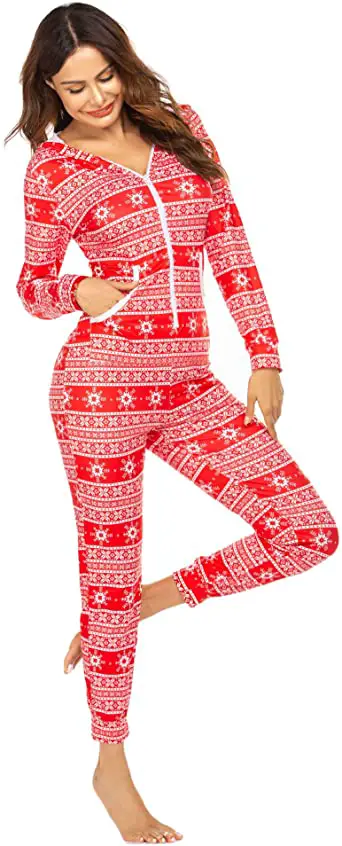 10. Snowman print fleece pajamas set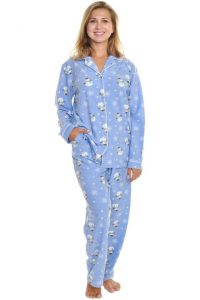 Making snowmen is a part of Christmas traditions that makes the season fun. Get pajamas set like this sky blue snowman and snowflake print pajamas from the Angelina store on Amazon. It is made with fleece, so you can safely wear them outside, and the pastel shade makes it a cute addition to your sleepwear collection.
In conclusion, donning Christmas-themed pajamas is an essential part of the festive season. Keep that in mind as you shop for your holiday needs.