Bangs are a face-framing hairstyle that flatters the face, and there are different takes on it. While most ladies are sceptical about going for bangs because they can cause a little discomfort, this iteration of wispy bangs is changing their minds, as it is light and breathable just like the name suggests.   
Wispy bangs accentuate most hairstyles, as they are truly versatile and require little effort to maintain. The light-textured beauties have been spotted from the streets to the red carpet as they appeal to everyone. If you're thinking of giving them a try, here are 12 wispy bangs hairstyles to get you started.  
1. Full wispy bangs 
These wispy bangs are full, not because they are thick but because they are layered from end to end. They look chic with long straight hair. Leave your hair down so the long strands run loose. You can also braid your full-length hair to switch up the style. If you're not feeling the bangs, you can as well slick it back to form a hump, and it instantly gives a new hairstyle.  
 

View this post on Instagram

 
2. Curly wispy bangs
Curtly bangs are always a winner, and a wispy take is also cute. Natural loose or tight curls always look chic with a bang detail. Add some curling mousse to give more layers to the hairstyle so the textures will look defined and beautiful.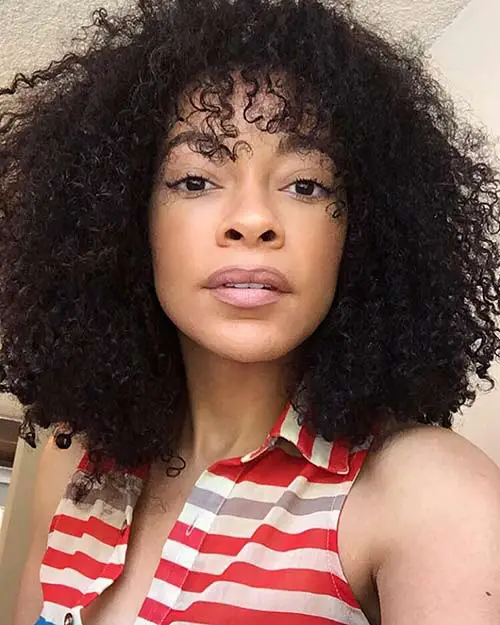 3. Cropped bangs
Cropping your bangs gives an unexpected edge to your look. Also called baby bangs, it is an unexpected and unique hairstyle that will turn heads. Add some colors or waves to make the hair different from the rest. To soften the hairstyle, do not make the bangs too blunt.  
4. Wispy bangs with a high ponytail 
Ponytails and up-hairdos complement wispy bangs as gathering the hair up will keep the focus on the bangs. It brings out the face-framing quality of the bangs. They are a trendy hairstyle that you can rock for any occasion.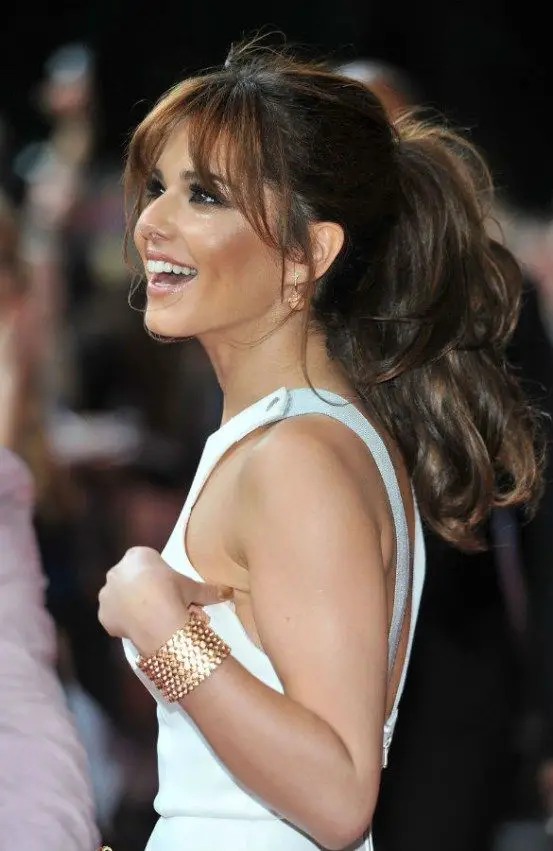 5. Light wispy bangs 
The light-cut bangs look good on textured long hair or shoulder-length straight hair. They flatter the face as the flicks of hair fall on the face. The best way to enjoy the light detail is by making the bangs blend into a sleek hairstyle. This way the bangs will look effortless.  
 

View this post on Instagram

 
6. Wispy blunt lob cut 
People with thin hair can get in on the fun with blunt wispy bangs on short blunt lob cut hair. Let them hang in thick layers with the bangs cut into the same texture so it blends to give a feathered look. It is a fun and fresh style you should try.  
7. Long eye-grazing 
Get extended wispy bangs and let the cascading feathering hair brush your eyelids. It is ultra-feminine and delicate. While it can be used to conceal a protruding forehead, the beautiful hairstyle is so chic anyone can rock it regardless.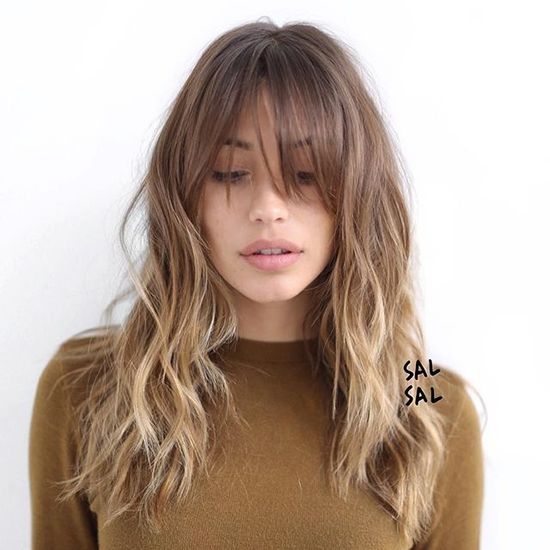 8. Side-swept wispy bangs

Bangs swept to the side are a more comfortable approach to the hairstyle which can be used to create several other styles. You can pair it with a classic bob or try a retro hairstyle by slicking down the hair with gel or clips. Side-swept voluminous bangs with long hair also look glamorous.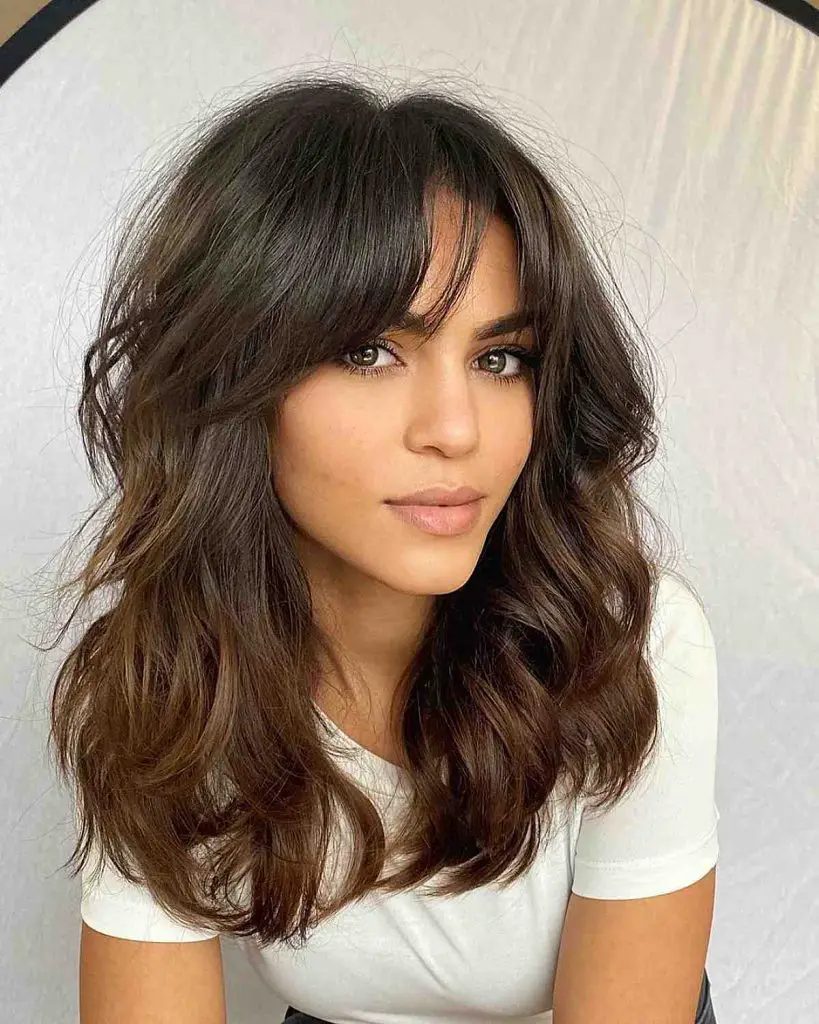 9. Pixie cut with bangs
When you opt for a short hairstyle like a pixie, do not feel shy about adding a wispy detail in the front to update the classic look. Light, choppy, textured, or even pointed bangs will do the trick. Asymmetrical bangs on pixies are also chic, just add some layers to the hairline rather than a very low shaved hairline.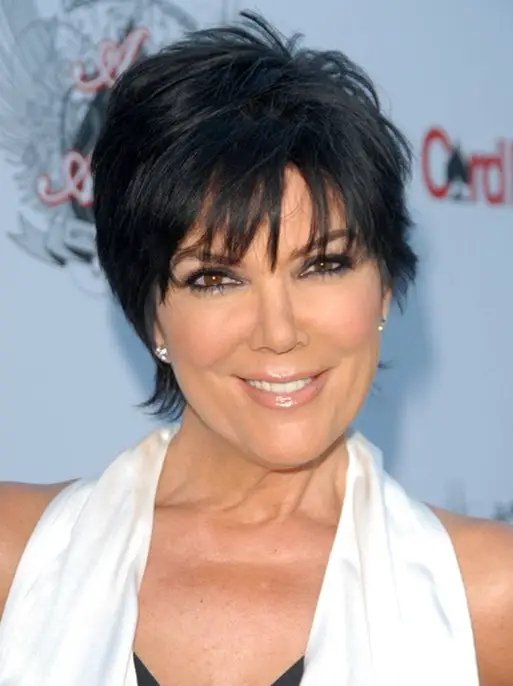 10.
Messy waves with wispy bangs 
Balance out messy waves with wispy bangs. Keep the hair in tousled waves so you will get the ultimate shaggy look that gives off the cool punk chic vibe. Before you lean towards this hairstyle, consider the final result and if you're ready for the big change.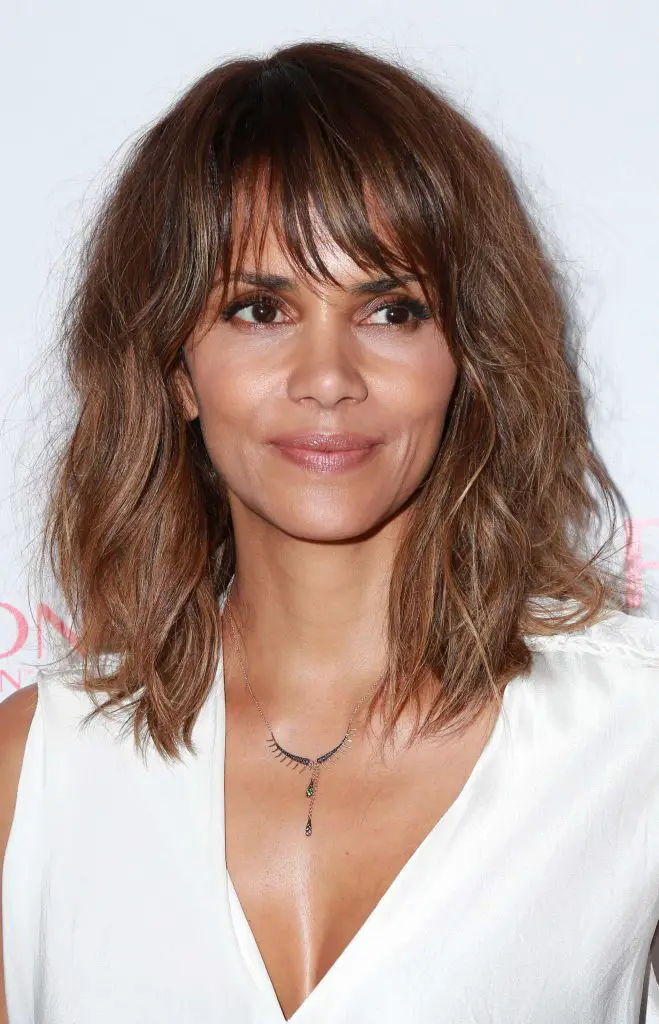 11. Highlighted bangs
Highlights make your bangs stand out, as golden specs will elevate the already flattering layers. Style the other parts of the hair into a high knot. Drop some tendrils to soften the look for a more interesting appeal and let your highlights be the spotlight of the bangs.   
12. Wispy arched bangs
You get the arched vibe when wispy bangs are cut to take the shape of curtain bangs. They are different since the bangs are airy and arch at the tips. The center part feature provides more versatile styling options which make these arched bangs a fresh style you should try.   
 

View this post on Instagram

 
In conclusion, of all the face-flattering hairstyles, wispy bangs present a great way to add a softer fringe look that is easy to style. Although they require minimal styling, with haircare, trim, and a little fluff, you will be ready to take on the day, wispy bangs in tow. Which of these hairstyles will you be trying?