The gingham dress is a type of cloth associated with summer, why? Because of its light fabric. Now that summer is over, should we pack all these beautiful gingham dresses away?
Fall is here and the weather is getting cold but your gingham gown can still be worn during the fall; in fact, now is the perfect time to style your gingham dress. It can be paired with blazers, boots, pop socks, shawls, jeans, and many other fashion items.
This article identifies twelve of the best gingham gowns suitable for fall. Read on to make your selections.
Casual cool look
Fall is the season for denim—it's that time of the year that your jeans come out to shine. For this fall season, you can pair your denim with a bright feminine gingham statement top for a casual look.
Vintage denim with wide legs and easy ankle crop paired with a lovely colored gingham top with a pair of sneakers is all the warmth you need this fall.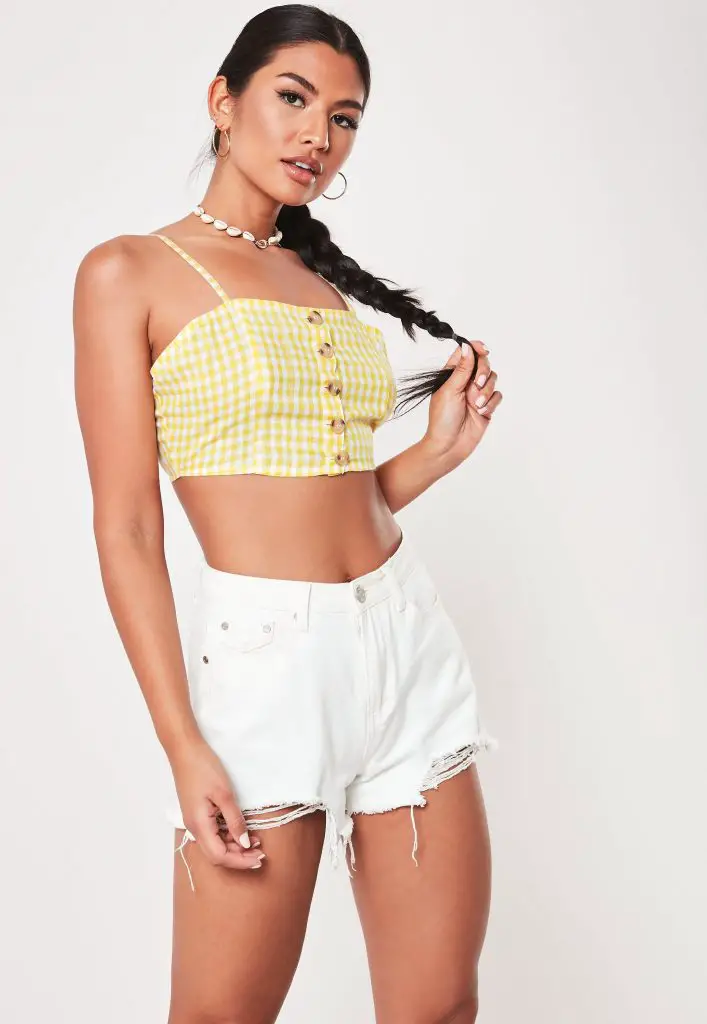 Gingham jumpsuits
The jumpsuit is a great fashion choice all year round and the fall is no exception. A bold black and white gingham jumpsuit will look good on anyone during the fall.
To stay warm in your gingham jumpsuit, add an edgy leather jacket on your way out for a sassy but sweet look.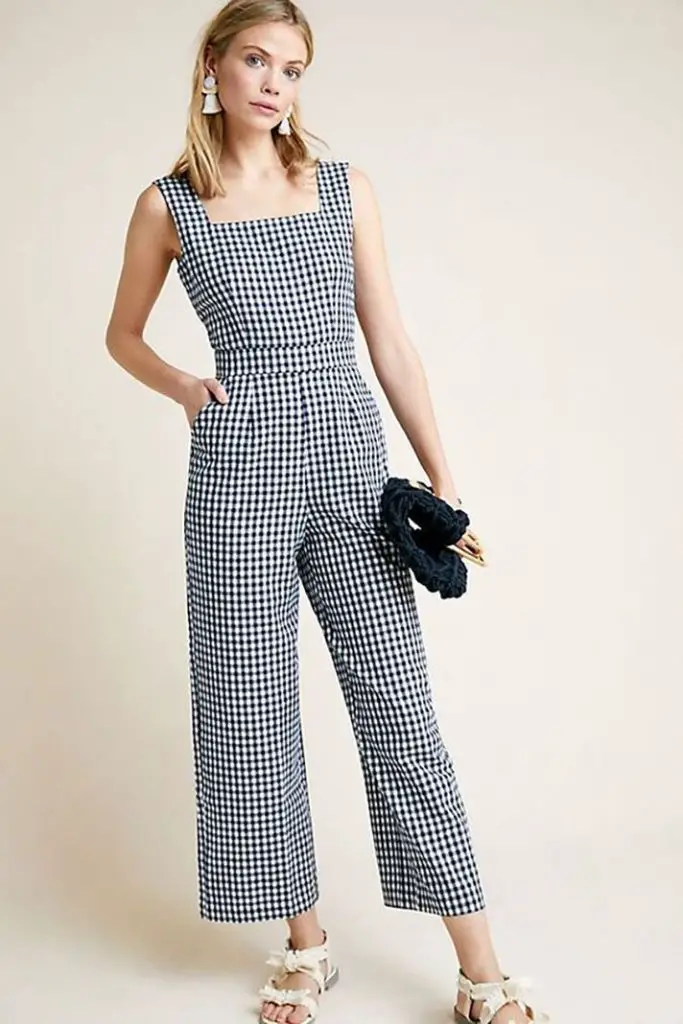 High neck gingham dress
If you are looking for an outfit that will serve for both day, noon, and night in a single piece, the gingham gown is a great choice.
A high neck gingham gown paired with a jacket, block heels, and hoop earrings is an excellent choice for a casual and elegant fall outfit. You can add a bit of colour to your outfit with a whimsical bracelet stack.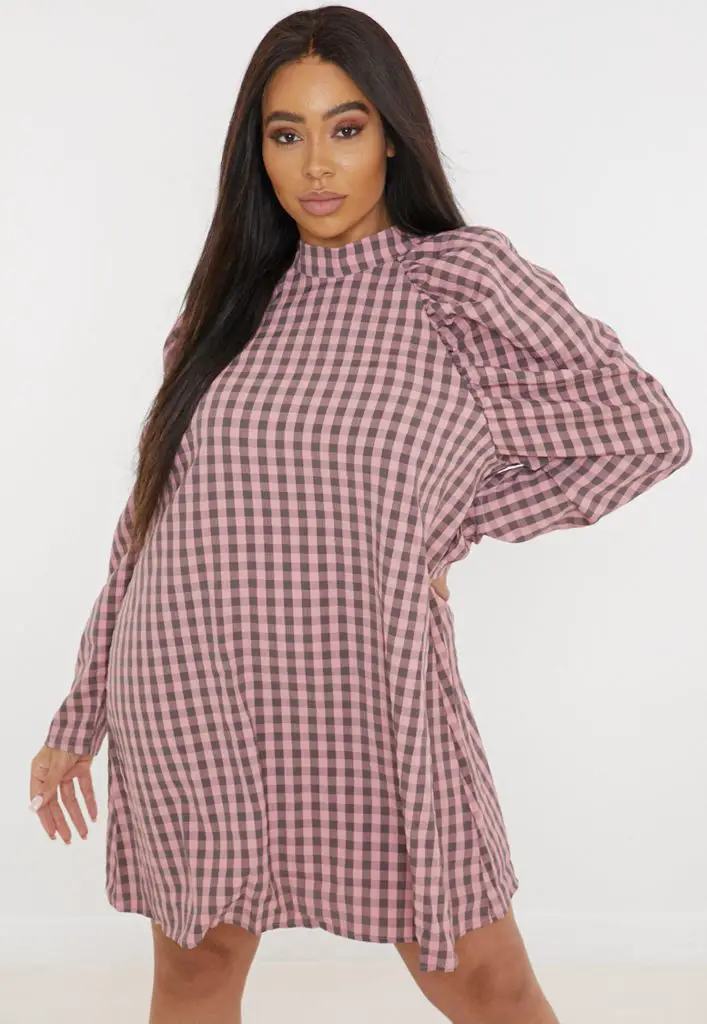 Print mixer
No matter how classy your style might be, you can never go wrong with a print mix. The gingham gown allows you to play around with patterns, colours, and prints.
The print mix styling looks pretty chic when you mix patterns like polka dot, gingham, leopard, and subtle embroidery. The question is, how creative is your style?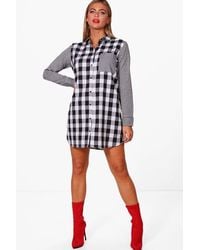 The 90s look
The older you get, the more you yearn for the nostalgic fashion of the 90s but there is something different and feminine you can do with all your grunge-based childhood favourites.
When next you are planning to go out in your denim skirt this fall, consider pairing it with black and white gingham wrap top for that oldies look.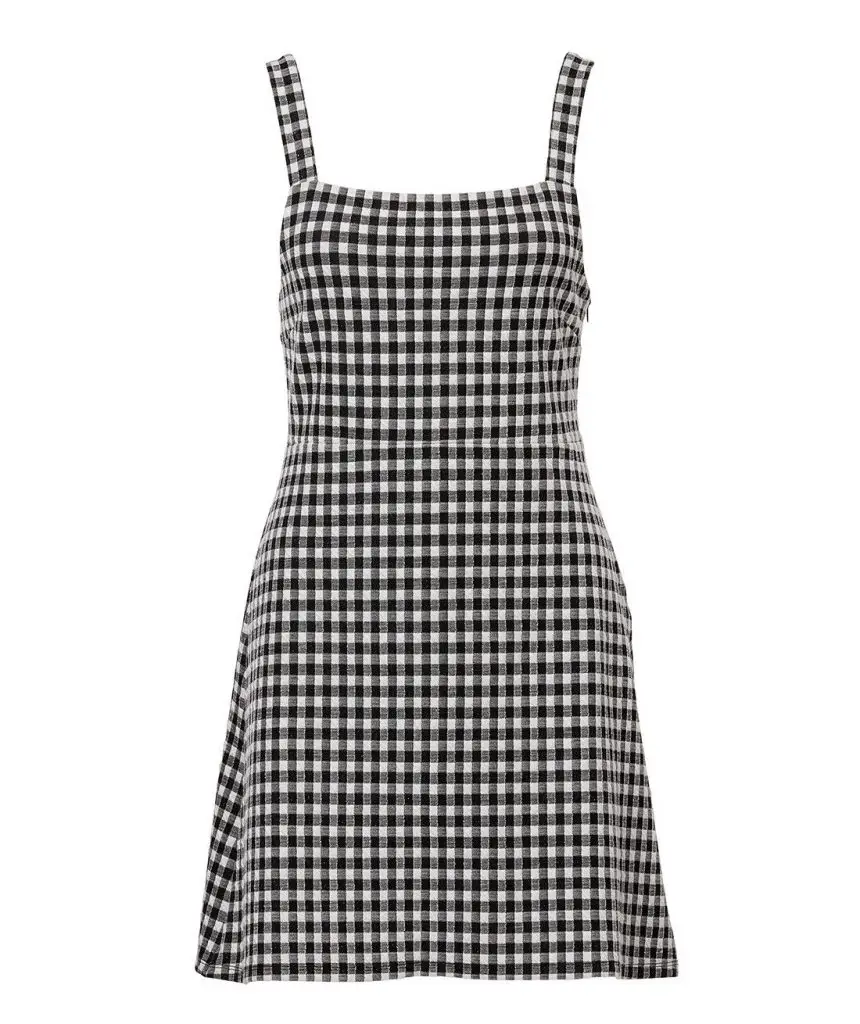 Midi gingham dress
The midi gingham dress is a long almost ankle-length dress that could either be flared or pencil-fitting. You could purchase a midi gingham dress made from two different prints if you are looking to have a unique look.
Your midi dress could also have a thigh-high slit to give you a sexy yet simple appeal. You can pair your midi gingham dress with sneakers or mules.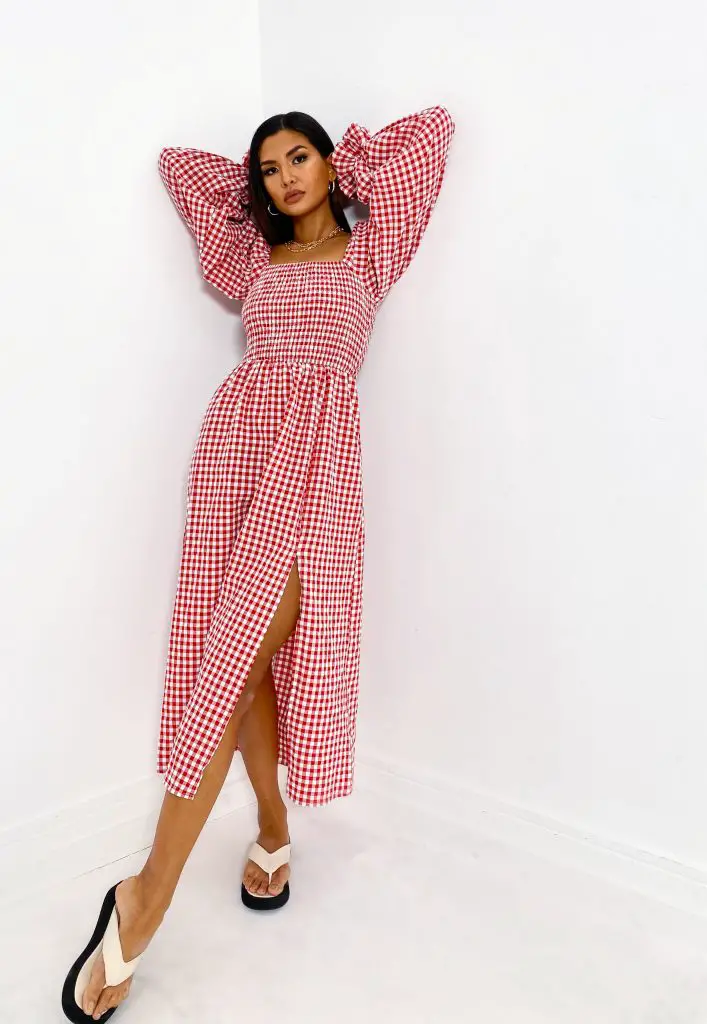 Gingham silk dress
Silk feels good on the body both in the bedroom and out in the world. The gingham silk dress is a great choice for the fall when styled with a blazer or jacket as silk traps heat to keep you warm outdoor.
You can style the silk gingham dress with a t-shirt or a button-up shirt for that extra fashionista look.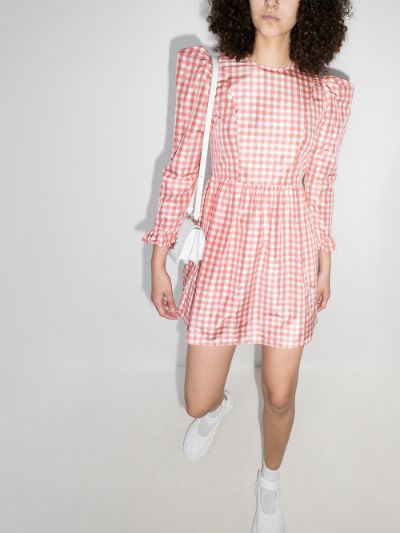 Asymmetric gingham dress
We love asymmetrical dresses because of their unique look. The gingham asymmetrical gown gives you this contemporary look because of its hem.
You can wear this type of cloth both during the day and at night with a jacket or scarf for warmth. For a date night outfit, pair with high-heel sandals, while slides will make the outfit appropriate for morning casuals.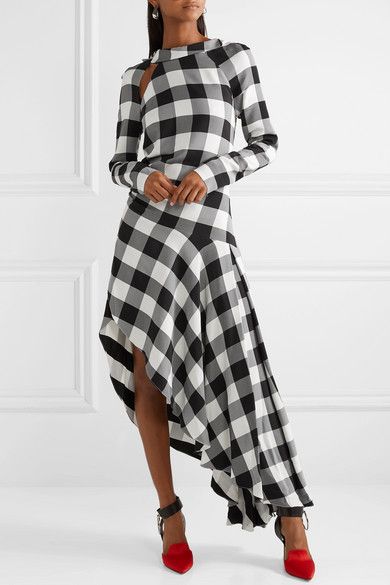 Maxi gingham dress
The maxi gingham gown is a suitable option for both pregnant women and people who are not. If you are in the mood for a loose outfit that will provide you with enough room to breathe, the maxi gingham dress is your rescue outfit.
You can style it with a scarf, a jacket, and a flat sandal.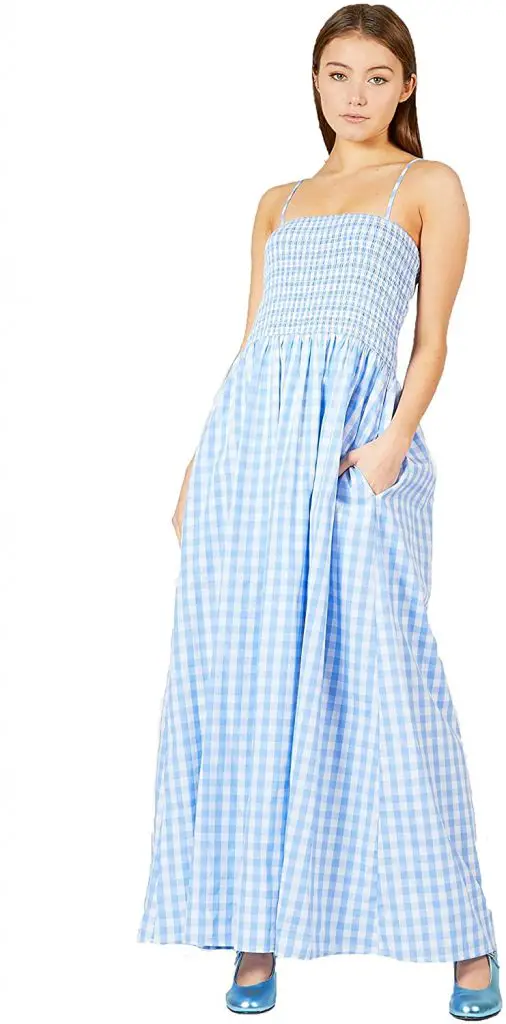 Mini gingham dress
If you want to wear something short, cute, and stunning in the fall, consider the gingham mini gown. You can pair it with pantyhose or fitted jeans for extra warmth in the fall.
You can also throw on a denim jacket with thigh length boots for that sexy and chic look.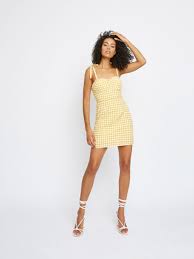 Strapless gingham dress
You can still wear strapless dresses in the fall and not worry about catching a cold. You can pair your gingham strapless gown with blazers, shawls, or denim jackets.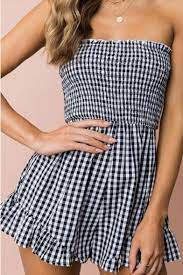 Wrap gingham dress
Wrap dresses also look unique and should be a staple in every woman's wardrobe. The gingham wrap dress could either come in long sleeves or shorts depending on your preference. You can pair it with matching shawls, or blazers for a more dramatic look.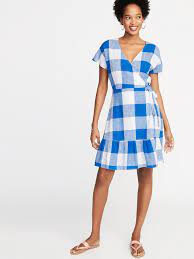 Your gingham dress doesn't need to go because summer is over, you can style it differently for the fall.