A black-themed wedding is not your conventional ceremony, but it is one that many people embrace in this time and age. Black is a timeless and universal color that has been associated with class and elegance, so why not incorporate it into your wedding ceremony.
Your wedding day is a big day, and while some people may want the gentle, soft, romantic color of cream or pale pink, others want something a bit more bold, like red and blue, and some others want something a bit more edgy – like an all-black themed wedding.
Irrespective of what people might think or expect, your wedding should be about you; choose a color or wedding theme that suits you and your spouse. With that said, let's look at some fashion ideas that will help you have the best black-themed wedding ceremony.
1. Picking all black colors
When it comes to planning a themed wedding, the first thing you need to do is pick a color. The wedding color will be present in your décor, flowers, bridal party, your invite, and other things relating to the big day. Choosing a color helps to define the vibes and aesthetics of your wedding.
Although you might find it a bit difficult to get some wedding items in black, you are sure to get your dream wedding with a few improvising.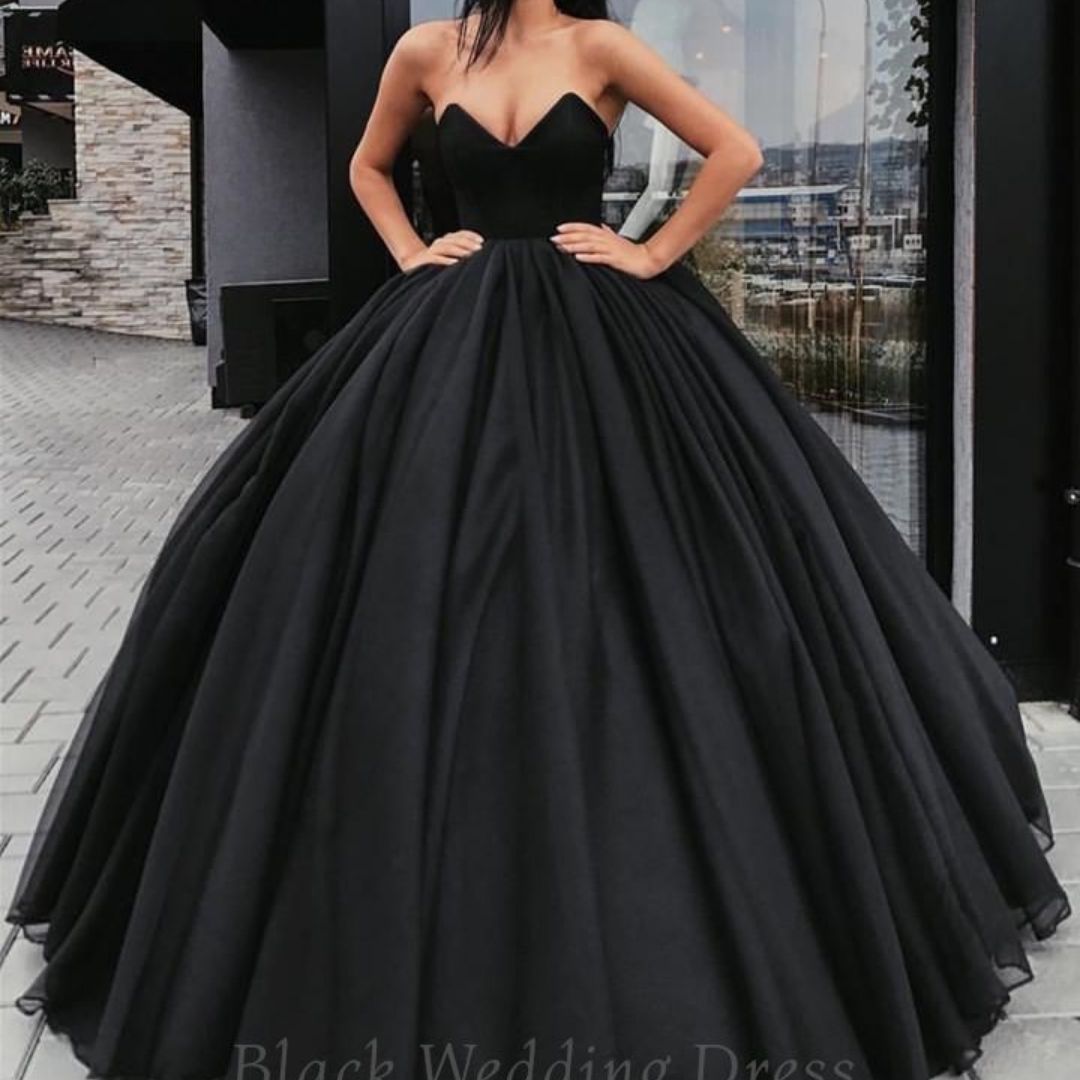 Related article: Plus size carnival costumes ideas and where to shop for them.
2. Black invitation suite
The first thing that officially tells people you are getting married is the invite; consider making yours in black. To add a bit of color to the invitation card, use swooping calligraphy, gold accents, and ethereal laurel to make the card look less harsh and edgy.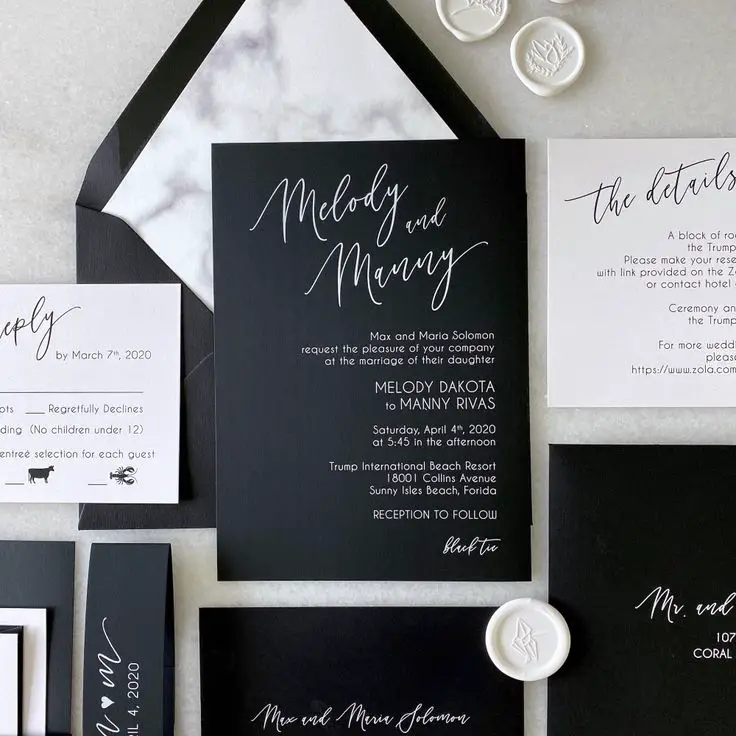 3. Black ceremony décor
For a black-themed wedding, you want to keep the dark décor relatively subtle so that it's not overwhelming. You can use chairs with black cushions, black and white table cloths, black aisle runners with candles illuminating the aisle.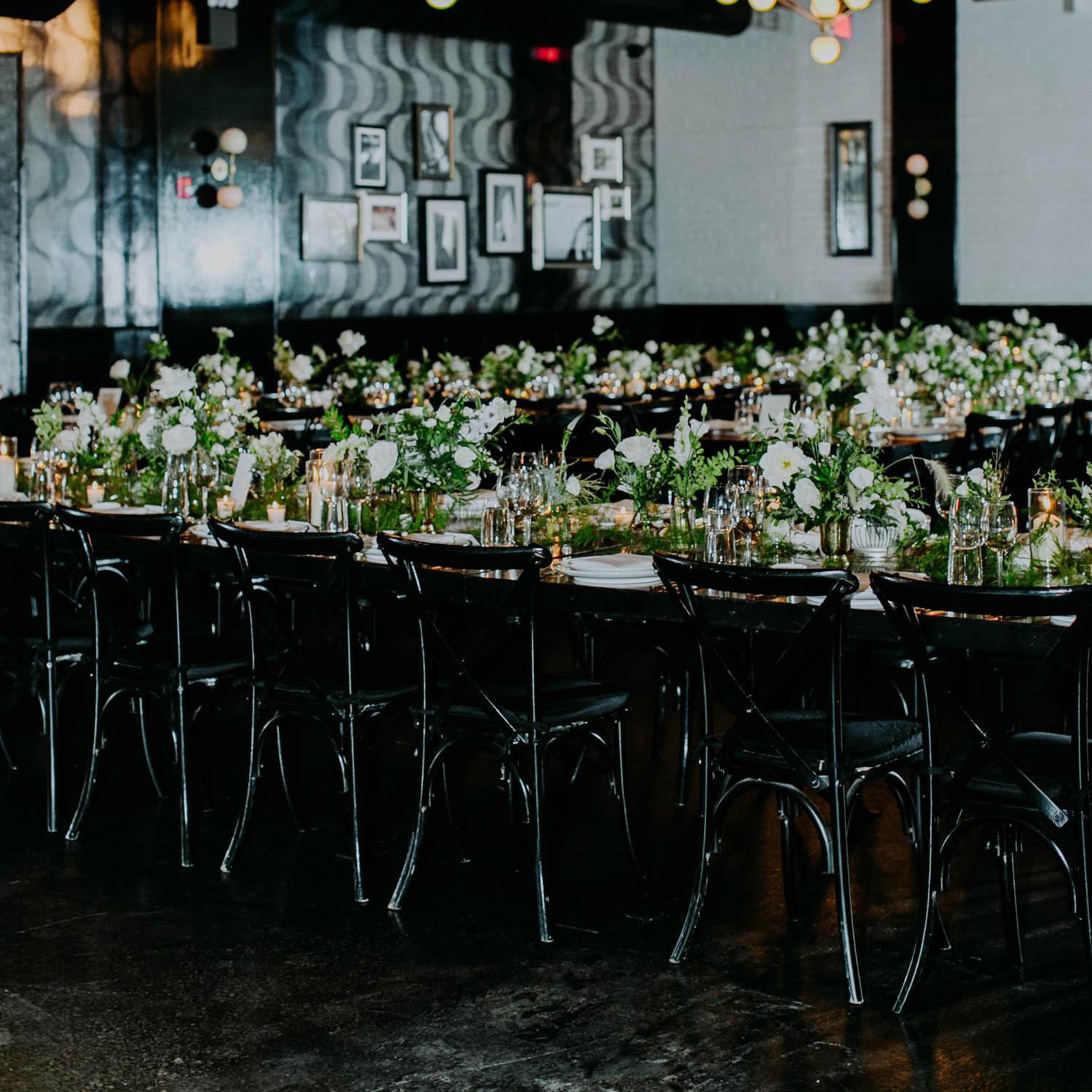 4. Black vow booklet
The vow exchange is one of the most important and special parts of any wedding; it is made even more so when you both decide to write your vows yourself. For your big day, write down your vows in a vow notebook with a sleek black cover; this is a better option than reading from your phone or a piece of paper.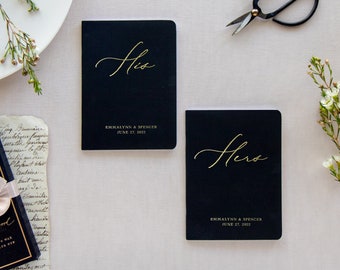 5. Black wedding dress and suits
The conventional wedding dress is either white, cream, or somewhere between, but you can still look stunning in a black wedding dress. For your black-themed wedding, your spouse can wear black suits and a black shirt, while you wear a black dress paired with gold or silver accessories.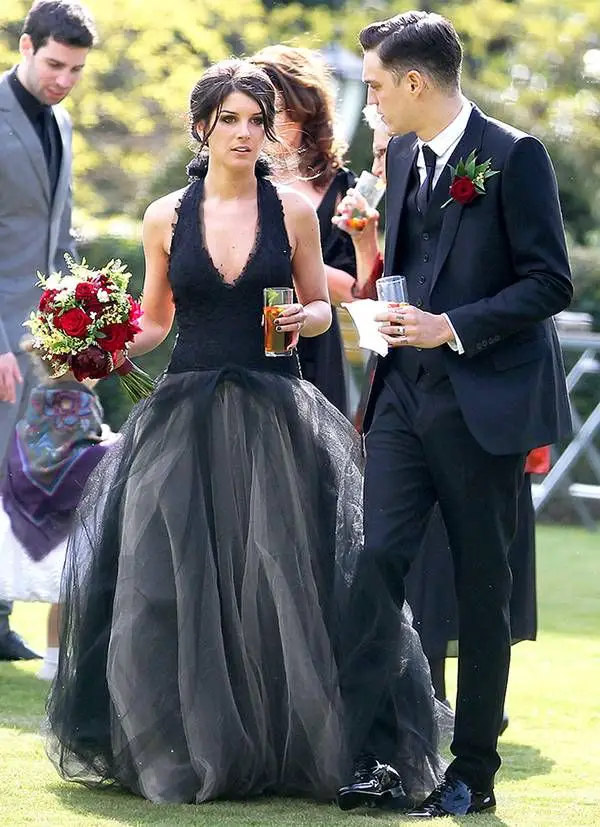 6. Black bridesmaid and groomsmen outfit
Your train shouldn't be left out in your themed wedding as they are a big part of your day. Consider fitting your bridesmaid in black floor-length gowns for a formal look or in black short midi styles for a casual event. Your groomsmen should also be equipped in black suits like your groom.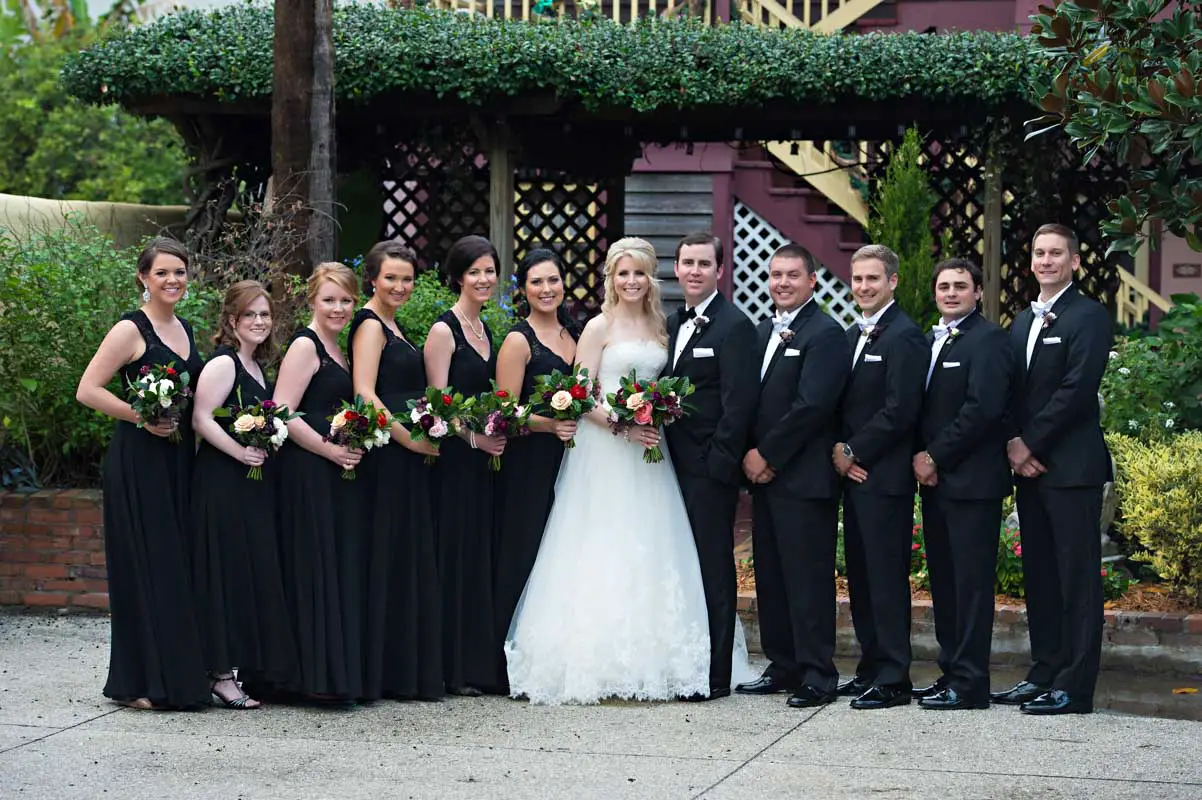 7. Black wedding bands
The wedding band is another essential at weddings, and it tells the world of your taste and style. Since you are going for a black-themed wedding, investing in a black band to cement your 'till death do us part' vow is a great idea. You can buy the wedding band and engagement ring duo if you like elaborate rings, or go for a simple black diamond band for something more subtle.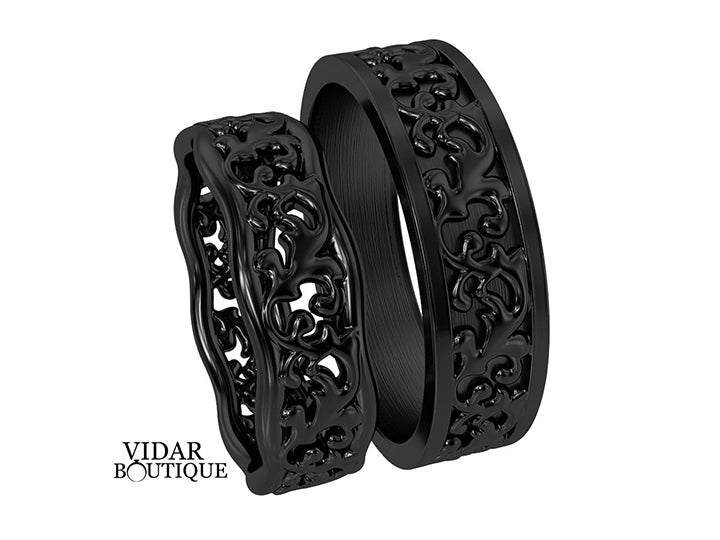 8. Charcoal flowers
Aside from the wedding gown, another beautiful thing to look out for on the bride is her bouquet. For a black-themed wedding, you can use a mix of natural green with flashes of black, or you can integrate the black calla Lilly into the bouquet. If you do not want all black flowers, you can incorporate some dark colors with deep red to your bouquet.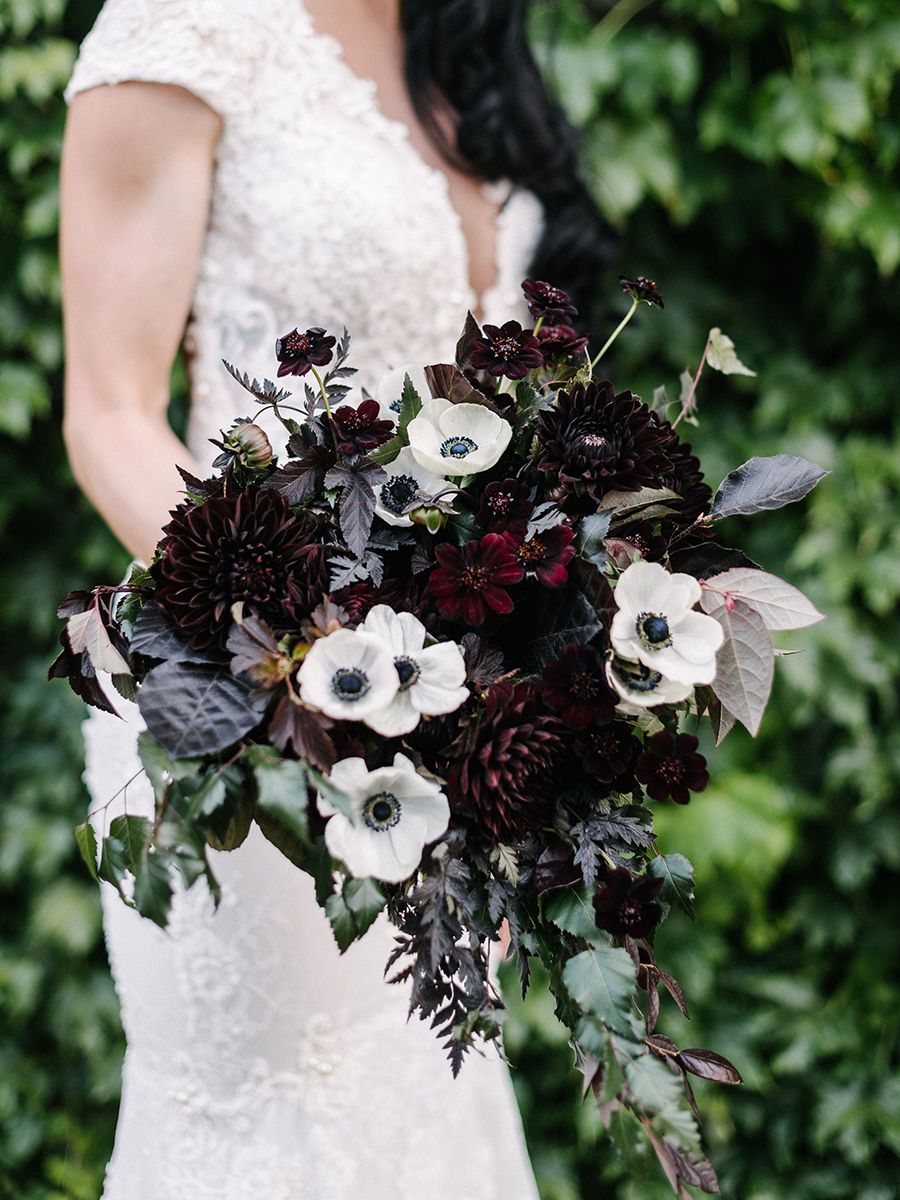 9. Chalkboard welcome sign
If you plan to have an outdoor wedding, you can incorporate the use of chalkboards to create a rustic and casual atmosphere. You can use the chalkboard to welcome people to your wedding or give directions to where places are at the event (directions to the restroom, reception, garden, etc.).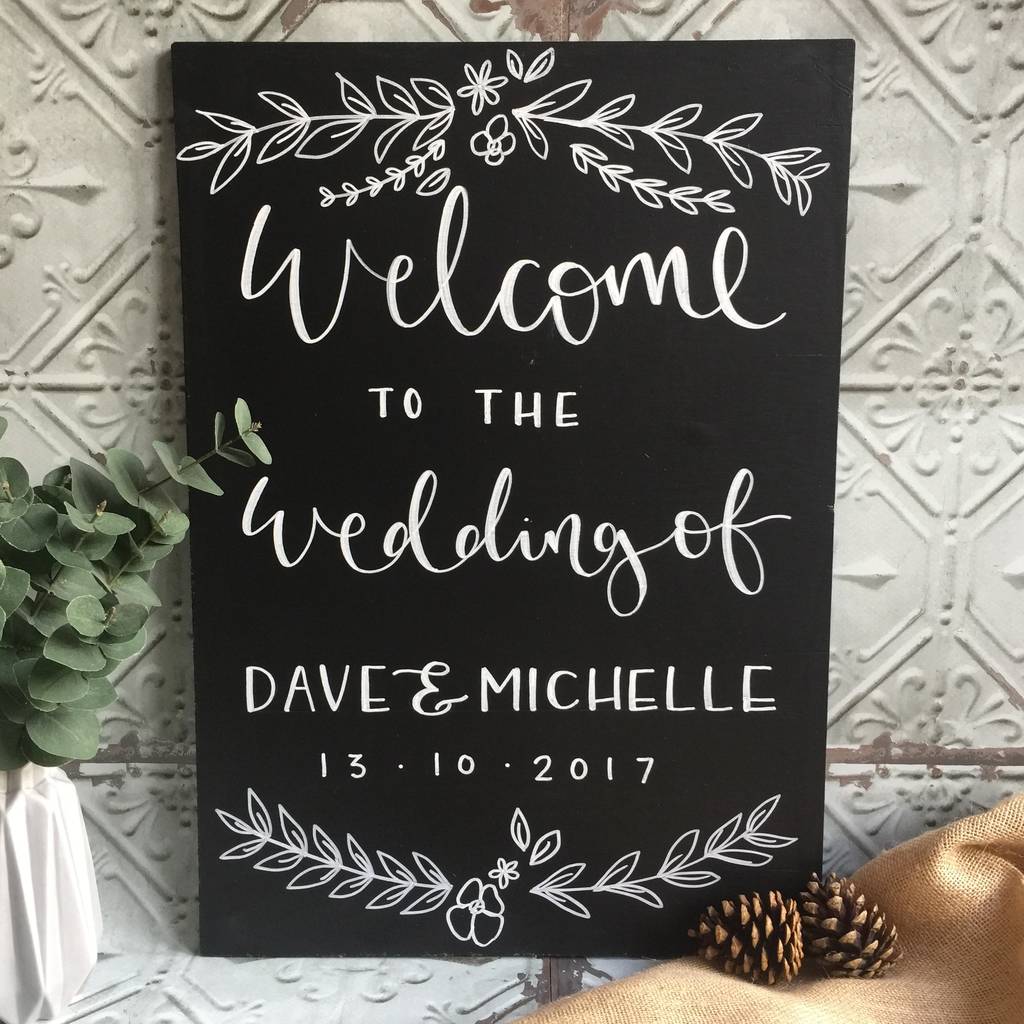 10. Black cake
When it comes to wedding cakes, the conventional colors are white, cream, beige, and everything bright. Having a black wedding cake is not the norm, but that is what will make your event more fabulous. Wow your guest with a decadent black fondant five-level cake, decorated with hand-piped flowers and ruffled tiers.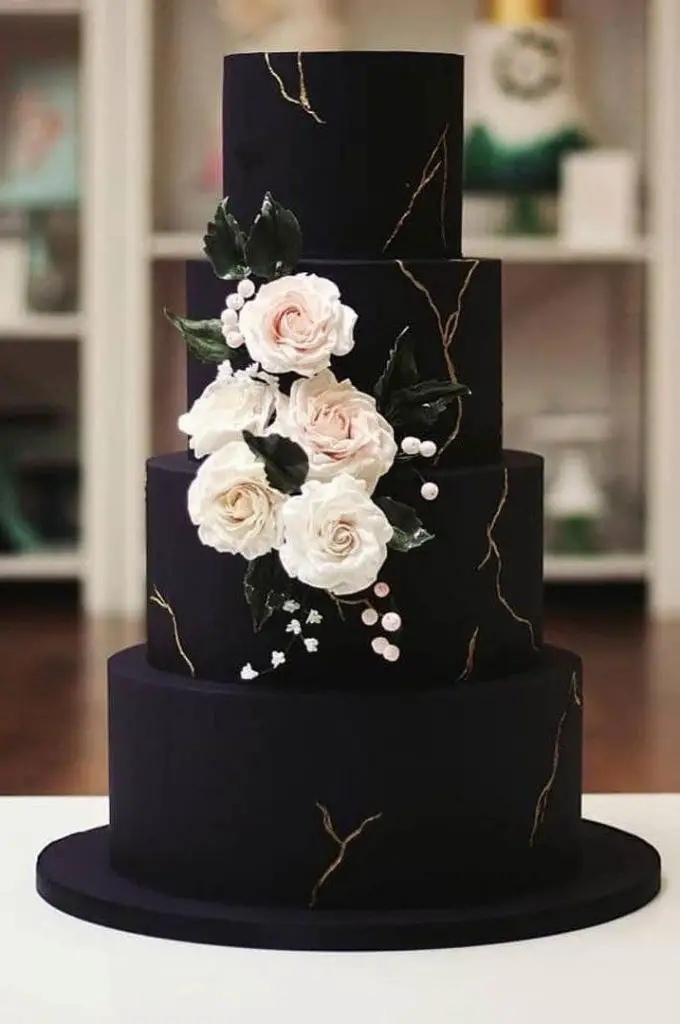 11. Black taper candles
Decorative candles have a way of changing the ambiance of a place; incorporate black decorative candles for your wedding décor. Instead of the white taper candles, choose the black ones for your wedding reception to create a sense of mystery and moodiness. To create a perfect tablescape, you can pair the black candles with accents in dark colors like purple and burgundy.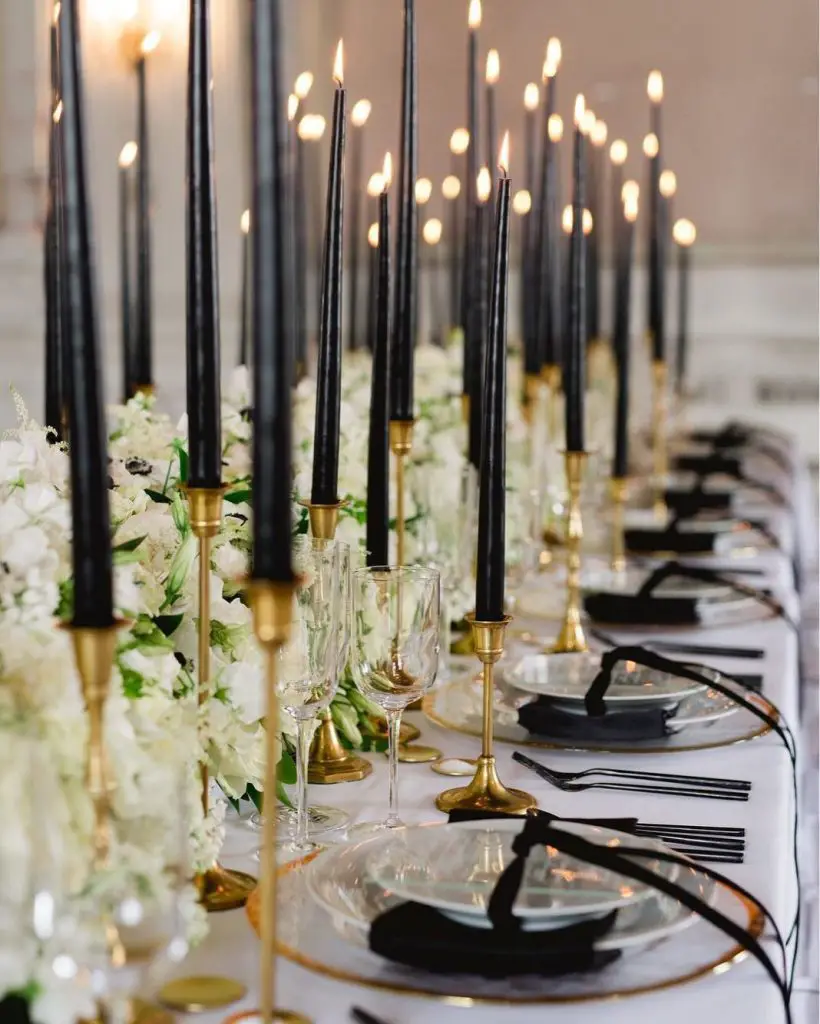 In conclusion, a black-themed wedding is achievable if you are ready to think outside the box and embrace your gothic side. You may also like to read, 10 Melt Cosmetics X Beetlejuice Collection Makeup products you should try.