Crochet braids are a form of protective hairstyle that has changed the braiding game as they are a quicker and easier way of changing hairstyles. Successfully changing your look with this hairstyle requires you to braid your natural hair as the base then add extensions with the crochet technique. This is done with a crochet pin that has a latch hook attached to the hair extensions, then passed through the base and looped onto the hair scalp.
If you've been thinking about giving it a try, here are 10 types of crochet braids to get you started.
1. Crochet Locs
Faux locks are available in pre-looped extensions to give a quick and beautiful locs hairstyle. It's a win-win situation for those that want to get the locs hairstyle without having to commit to locing your natural hair. 
 

View this post on Instagram

 
2. Classic crochet braids
These are just like the normal box braids you spend hours getting done, except that these take a lot less time. Packs of braids are readily available in different colors. Just buy as many packs as you need, install it, and the box braid hairstyle is ready. The choice of color, length, and density is up to you. 
 

View this post on Instagram

 
3. Crochet twist
Twisted braids can be sometimes painful to make with natural hair, but thanks to crochet braids you can easily achieve the twisted hairstyle.
 

View this post on Instagram

 

They come in a thin and thick variety. While the thin is more graceful, thicker versions are like an alternative for Marley braids or big dreadlocks. 
4. Curly crochet hair
This is another great crochet type that looks stunning on everyone. The ready-to-wear curls style of curly crochet ranges from tight to loose, and of both long and short lengths.
 

View this post on Instagram

 

One popular type is the bohemian curls which have a tight small curl that lays beautifully on the hair. Another is the Jamaican bounce with big rings of curls kept short to frame the face and neck. Curly crochet hair is an easy fix to get natural curly-looking hair.
5. Straight crochet braids 
Ladies with straight hair can use this crochet type to achieve longer and fuller straight hair. You can get this look by leaving out some of your hair while braiding. This way, after attaching the braids, a straightener is used to blend the natural hair to the crochet. The final results give a well-blended and beautiful hairstyle.
 

View this post on Instagram

 
6. Marley crochet braids 
These are similar to the traditional way of knotless braids but done mostly in twists to resemble your natural textured hair. To achieve this hairstyle, a coarser and textured hair than regular synthetic hair is used. This leaves a beautiful finished look.
 

View this post on Instagram

 
7. Micro braids
These are a tiny version of the classic crochet braids and require more work because just as the crochet is tiny, so will the braids used to attach it be tiny. Though time-consuming, the final result of this hairstyle is gorgeous.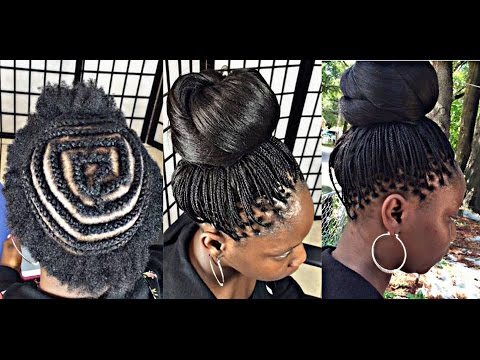 8. Senegalese twist crochet 
Crochet braids of this nature use Kanekalon hair, which makes the extensions more defined. The braids are fine and tight because of the hair type.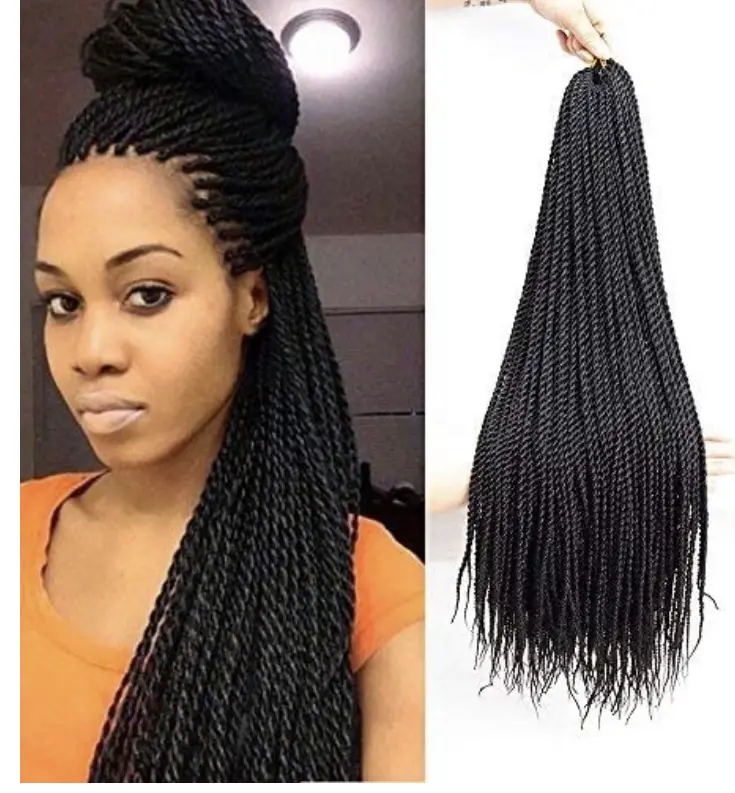 They are made in smaller strands than the Marley braids, so they don't appear like faux locs. 
9. Havana hair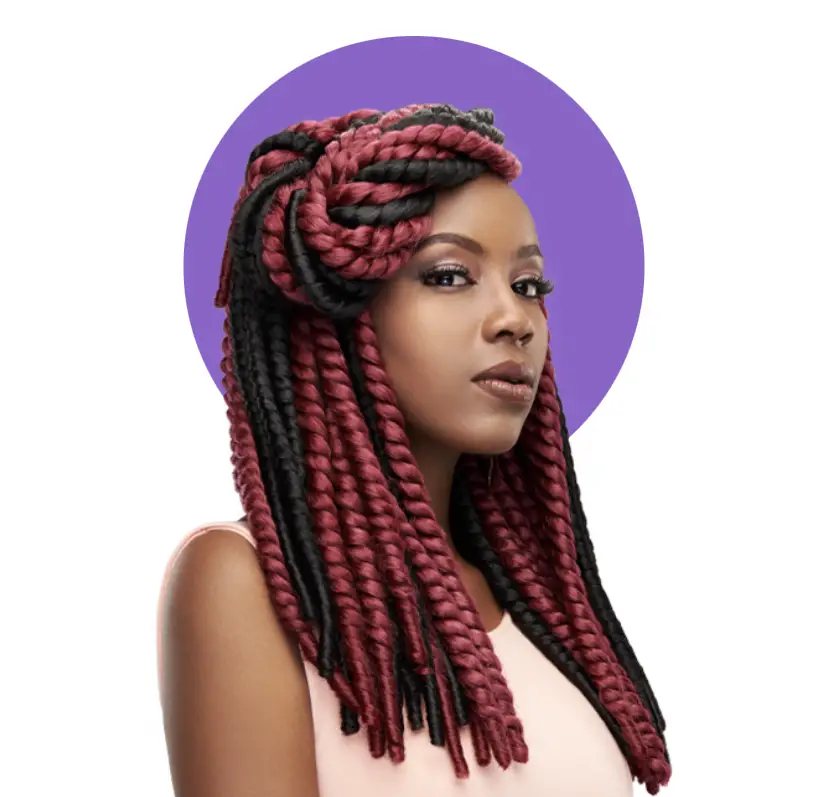 Havana crochet is a big twist version of braids. They are double the size of the Senegalese twist for individual diameter. It gives fuller hair with a volume of twists to style as pleased. 
10. Knotless crochet braids
This is where the knots of the braids underneath that have been used to attach the crochet, are made to disappear by a technical way of attaching the crochet hair. The styling and parting options are endless, and you can switch it up every day from a ponytail to side parts, single or double bun. Have as much fun possible when rocking the hair.
 

View this post on Instagram

 
The downsides of crochet braids
As great as the crochet hairstyle is, it comes with some cons that you should care about which include:
The crochet pin passing through the braids to attach the extensions can part your hair from your scalp. This causes hair loss, including a receding hairline.
Lots of people forget to take care of their hair by washing and using hair products after getting the crochet hair installed. This causes dry hair and stunted hair growth.
Most of the braids are made from synthetic hair, which tangles and itches easily. 
These are the downsides of the hairstyle. Finding the perfect curl and type of crochet to stay perfectly on your hair can be another issue on its own.
Crochet braids are still one of the most protective hairstyles around that require little maintenance. Nothing should stop you from giving them a try. Remember to take care of the natural hair underneath. They are an amazing hairstyle you can rock all year round with all the colors and types available. All have to do is style your hair and you're good to go.