Most finger tattoos are smaller than the ones you get on other parts of your body. They are located at a visible part of your body and are often used as a subtle way to pass a message. Thanks to modern ways of crafting them, they are now seen as delicate and a good way to show your style, rather than seen as a taboo or act of rebellion as it was before.
Your fingers provide space to tattoo things that are meaningful and fun to you in tiny details. If you feeling inspired to get a finger tattoo, here are 10 designs that not only look great but will not go out of style.
1. Side finger tattoo
These are inkings done on the side of your fingers, which, most of the time, can't be seen unless you move your fingers. You can tattoo anything on your side fingers from symbols to animals, figures, and even cute characters. They are also a great way to communicate the message of a mantra or words you want to see anytime you look at your hands.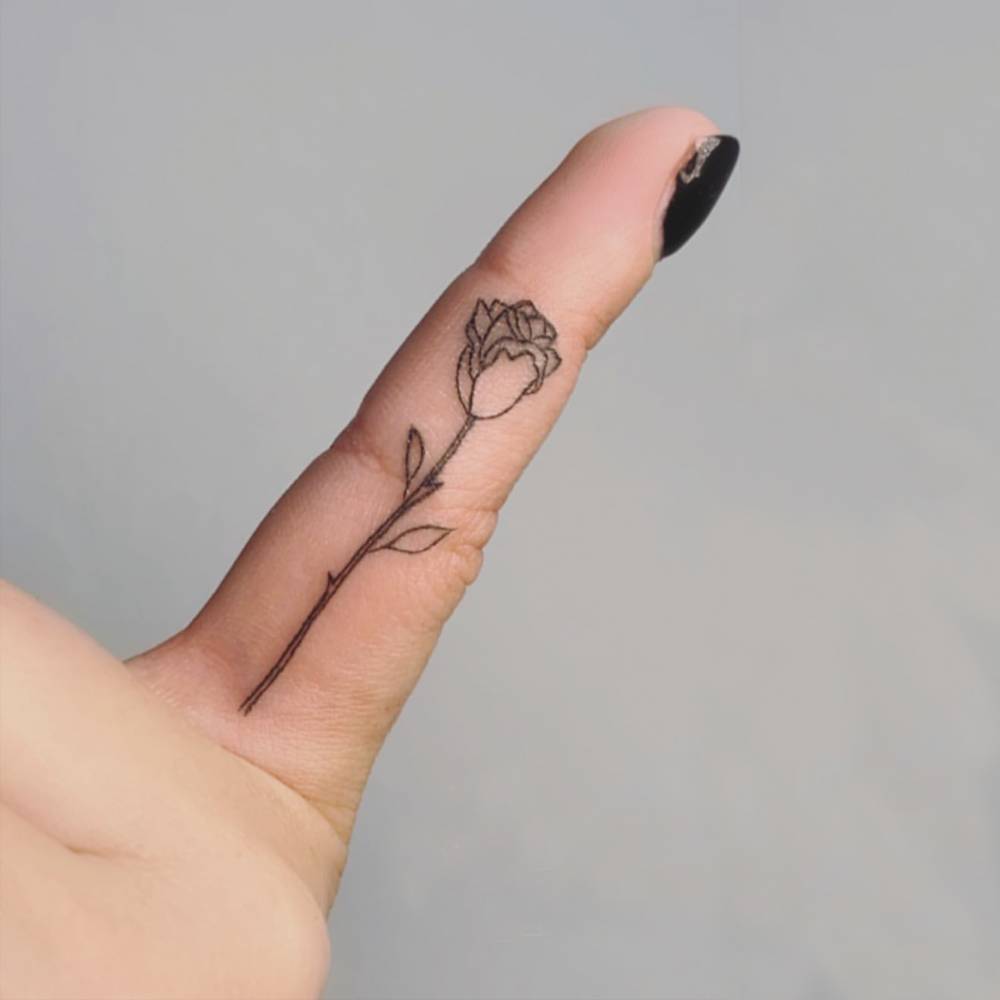 2. Abstract art tattoo
You can choose to draw abstract objects and items on any part of your fingers. Straight and vertical lines are a favorite here, and you can determine how thick and as many you want them to be. Other options are flower petals and shapes like diamonds and squares. You can never go wrong with a tiny, cute heart-shaped tattoo in spreading the word of love and life.
 

View this post on Instagram

 
3. Animal finger tattoo
Animal tattoos are so nice to have on your fingers. If you've got a pet now, had one before or maybe you're just a lover of animals, you can get an animal finger tattoo. You can choose any animal: dogs, butterflies, snakes, lions, fishes, bears, birds, cats, and any other animal you love. People get them all the time to symbolize the strength of the animal as well as their zodiac sign.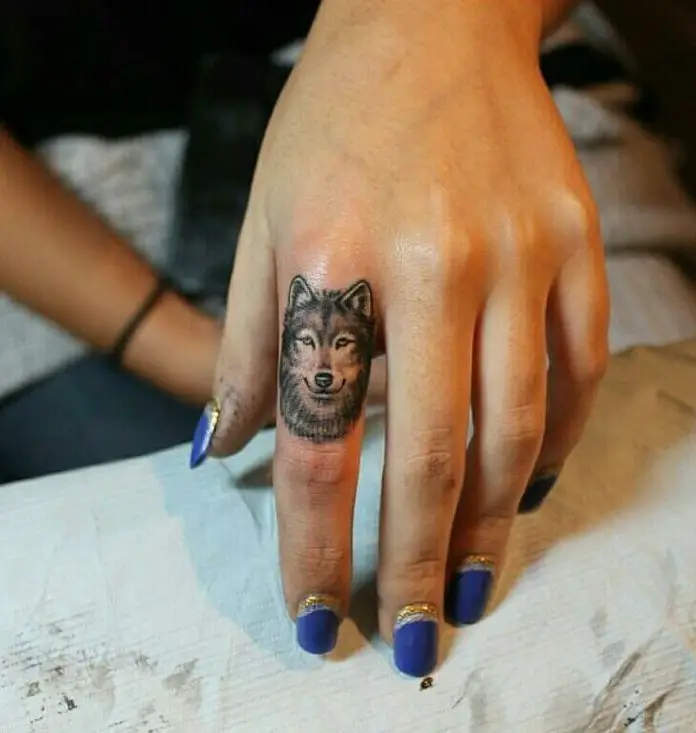 4. Letter tattoos
This is a great way of passing a message that you don't have to think of covering. Just tattoo the first letter or the initials of what the tattoo represents and that's it. You can also get a tattoo of your favorite word so you get to see it all the time.
 

View this post on Instagram

 
5. Twin finger tattoos
This is a tattoo done on a person's finger that completes its meaning on the finger of someone else. Most times, it can be read when they both hold hands or it's a pair symbol which is a special way to foster a strong connection. It can be a complete word, statement, or symbol like the infinity symbol or queen and king crown. A good thing about this tattoo is that it is not just for couples; best friends, family members, and people with a strong bond can also get it done.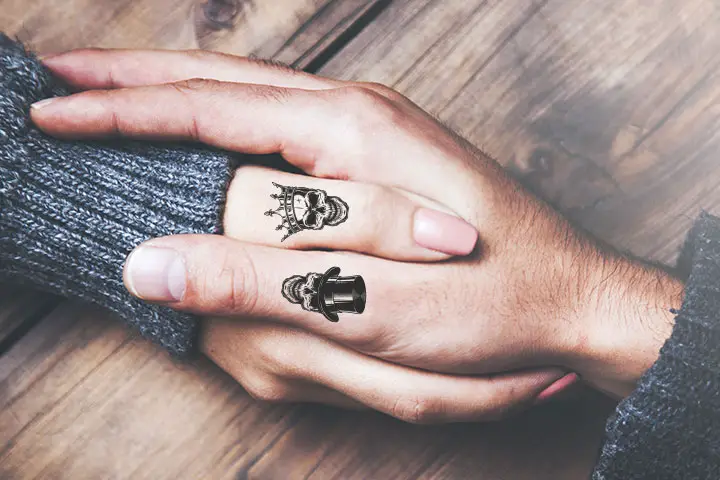 6. Ring tattoos
The circle shape carries a strong message of an unending phase. You can get it as a finger tattoo to show commitment or just for the aesthetic feel. This is a favorite of couples — some choose to get joined in marriage with it which is very romantic. It is also suitable for a person that is prone to misplace their rings, it can act as a permanent replacement for real rings.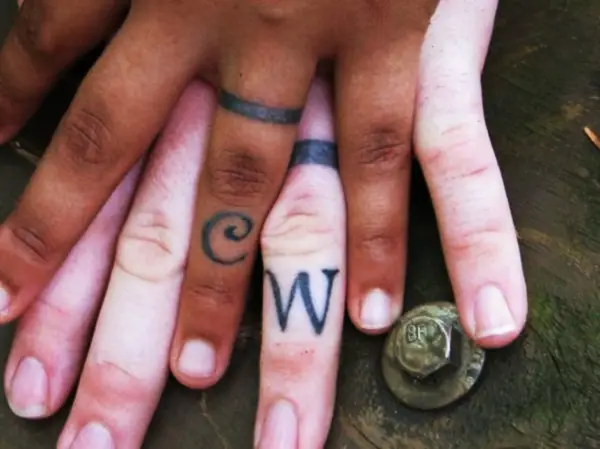 7. Dot finger tattoos
Dot tattoos are the ultimate minimalist style. The dots carry different meanings according to the numbers. A single dot can mean the end of one phase or a new achievement. Three dots in a row pass a message for different people from gang signs to the Holy Trinity. Beyoncé has her own three dots tattoo and people claim it represents her three children. Dots are just a versatile way of sharing your truth.
 

View this post on Instagram

 
8. Extended finger tattoos
Some tattoos extend from the arm to the fingers or vice versa. This makes the art more detailed and unique. Rather than drawing separate pieces of symbols on different fingers, they use all the fingers to graphically portray one design, so it's one elaborate piece spread on all fingers, to the arms.
 

View this post on Instagram

 
9. Inner finger tattoo
For a more discreet and private finger tattoo placement. You can tattoo the inner fingers, which will be visible only when you show them. Ink on whatever art you desire that shows your style. They are arguably a less painful part of the fingers to tattoo than the upper part which is bonier.
10. Gothic finger tattoos
This is for those who love the dark side of life. There are awesome gothic tattoos that will set the perfect mood on your fingers. The tiny gothic shapes on your fingers will look just right. Get them done in thick black ink, with visible placement to send your message.
 

View this post on Instagram

 
Finger tattoos are a great way to express your personality. They require regular touch-ups to look good because they are more exposed to your daily activities. Choose a cute and sleek design that is true to you. Remember that the fingers are one of the most painful places to tattoo, so choose a great placement for your tattoo and make the best out of it.